Our second day in Edinburgh was much more relaxed than our first. And by that, I mean that we hung out at The Elephant House for about three hours journaling and reading for our Literature classes. Does anyone know which author first began to write her magical book series in The Elephant House?? [Hint: the main character's name rhymes with Larry Hotter!]
Our first stop after leaving our hostel that morning was the Palace of Holyroodhouse, which is the official residence of the British monarch in Scotland (aka Queen Elizabeth I, who I saw earlier this summer!). The palace is located at the end of the Royal Mile opposite Edinburgh Castle and is situated right next to Arthur's Seat.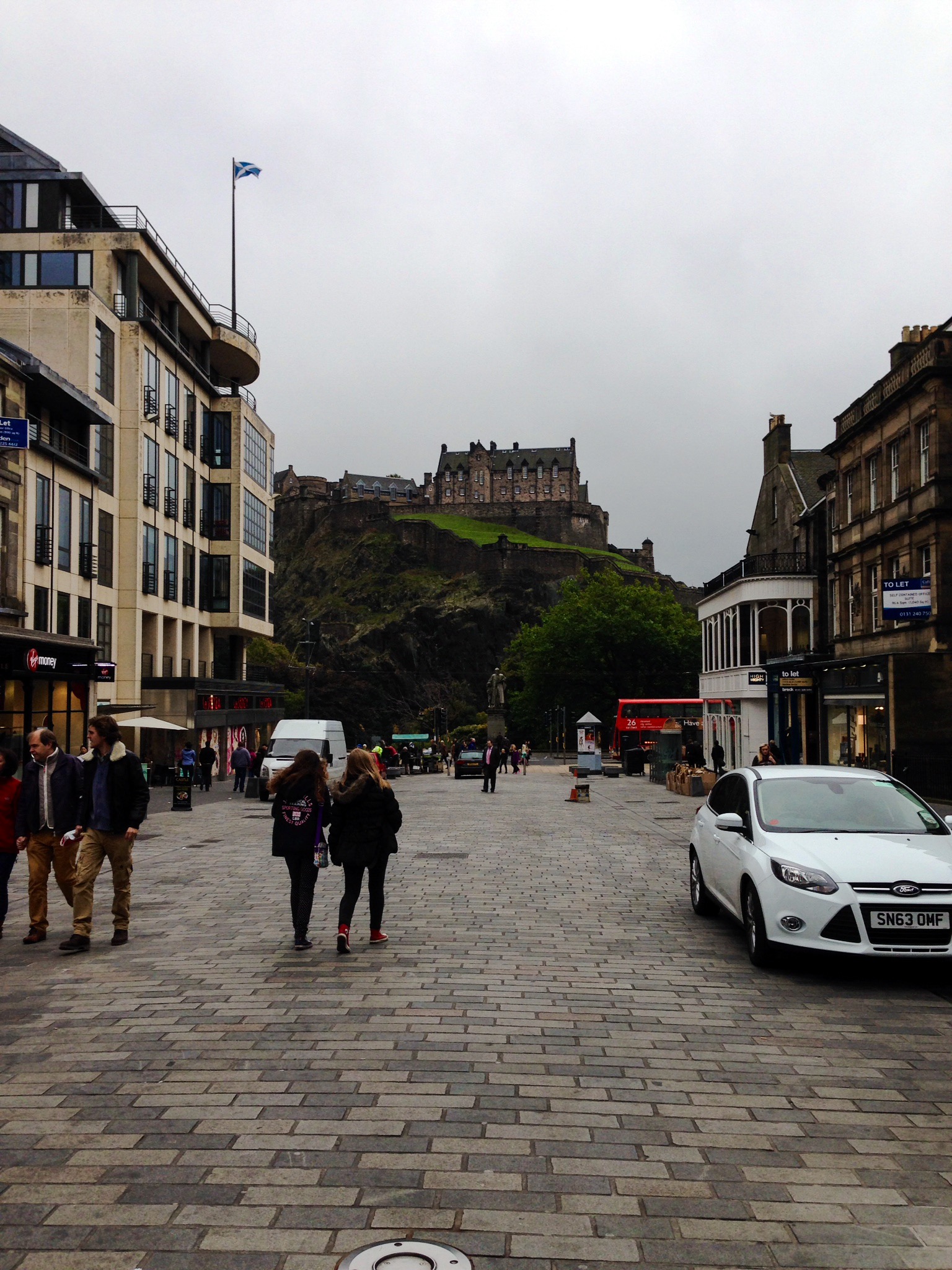 Holyrood Palace served as the principal residence for the king and queens of Scotland, and famous residents include the likes of Mary, Queen of Scots and her son, James VI, although the importance of Holyrood Palace began to fade when he succeeded the English throne in 1603. Personally, my favorite part of the palace tour were the Historic Apartments of Mary, Queen of Scots who I find totally fascinating. Did you know that Mary, who was heavily pregnant at the time, witnessed the murder of her secretary and rumored lover, David Rizzio, by her husband in her private apartments?? I swear, history has way more intrigue than any soap opera could possibly ever have!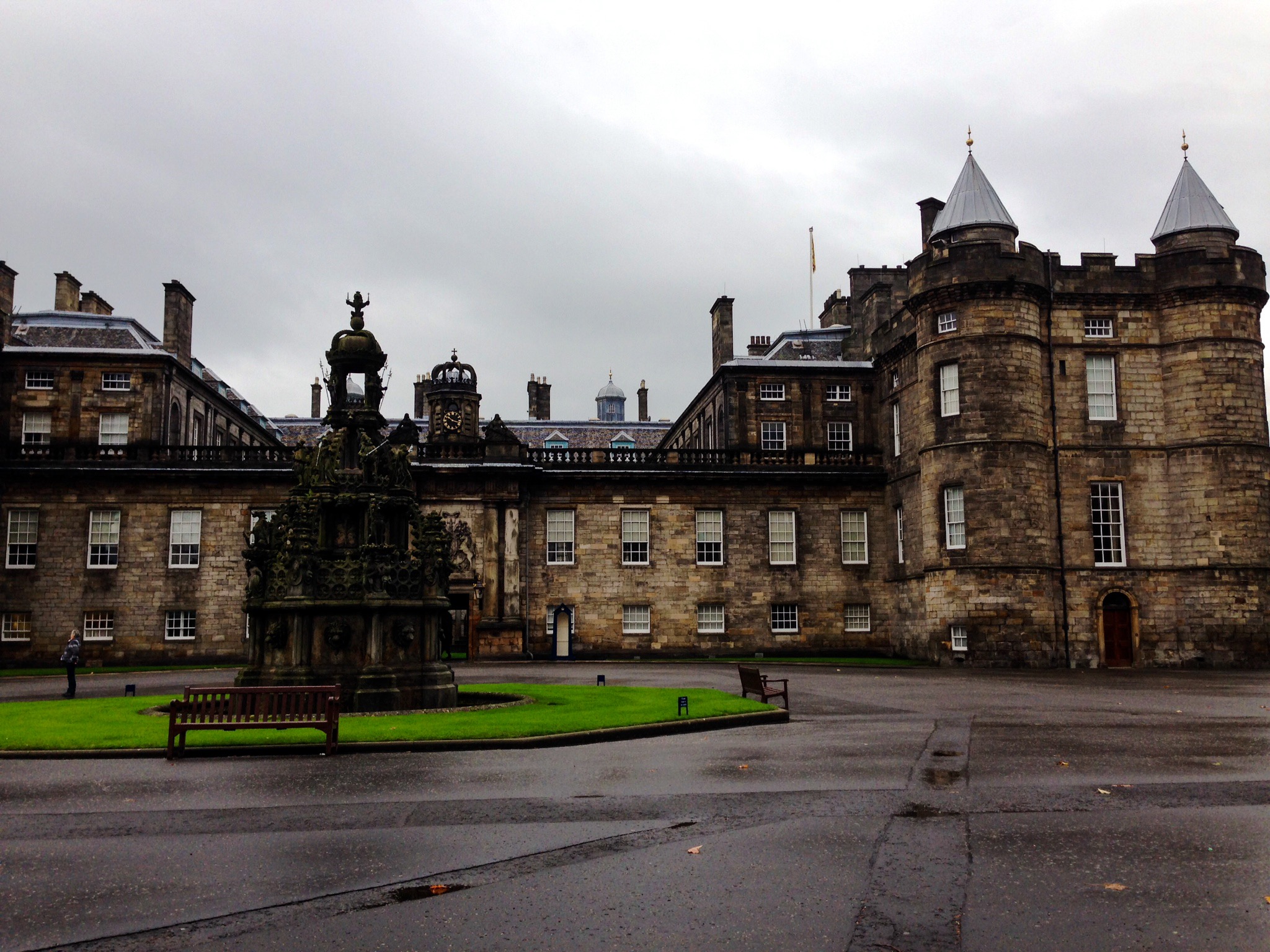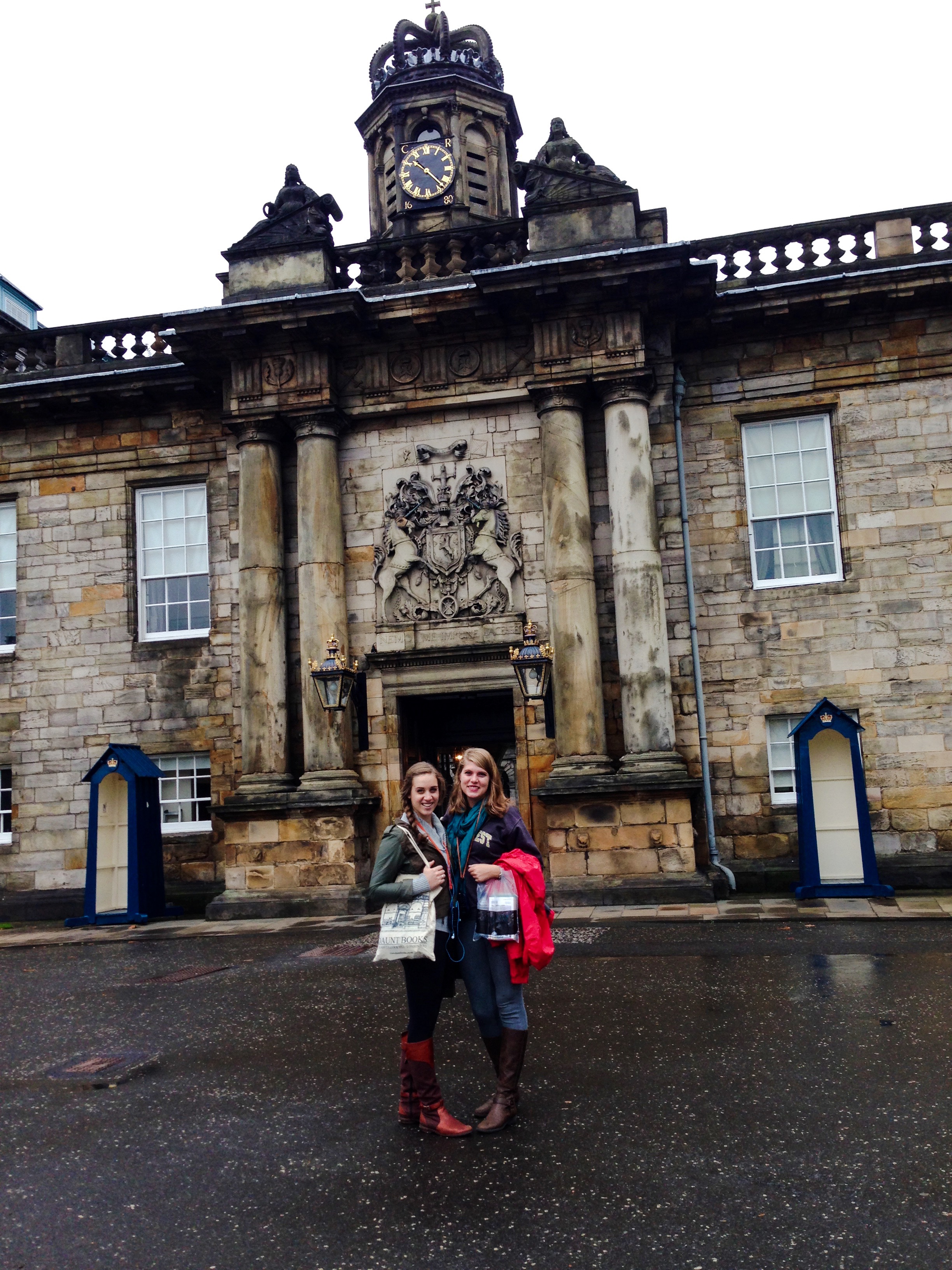 The palace was originally built as an Augustinian abbey in 1128 CE by David I. Extensive additions were continued throughout the years and the remains of these buildings still survive today.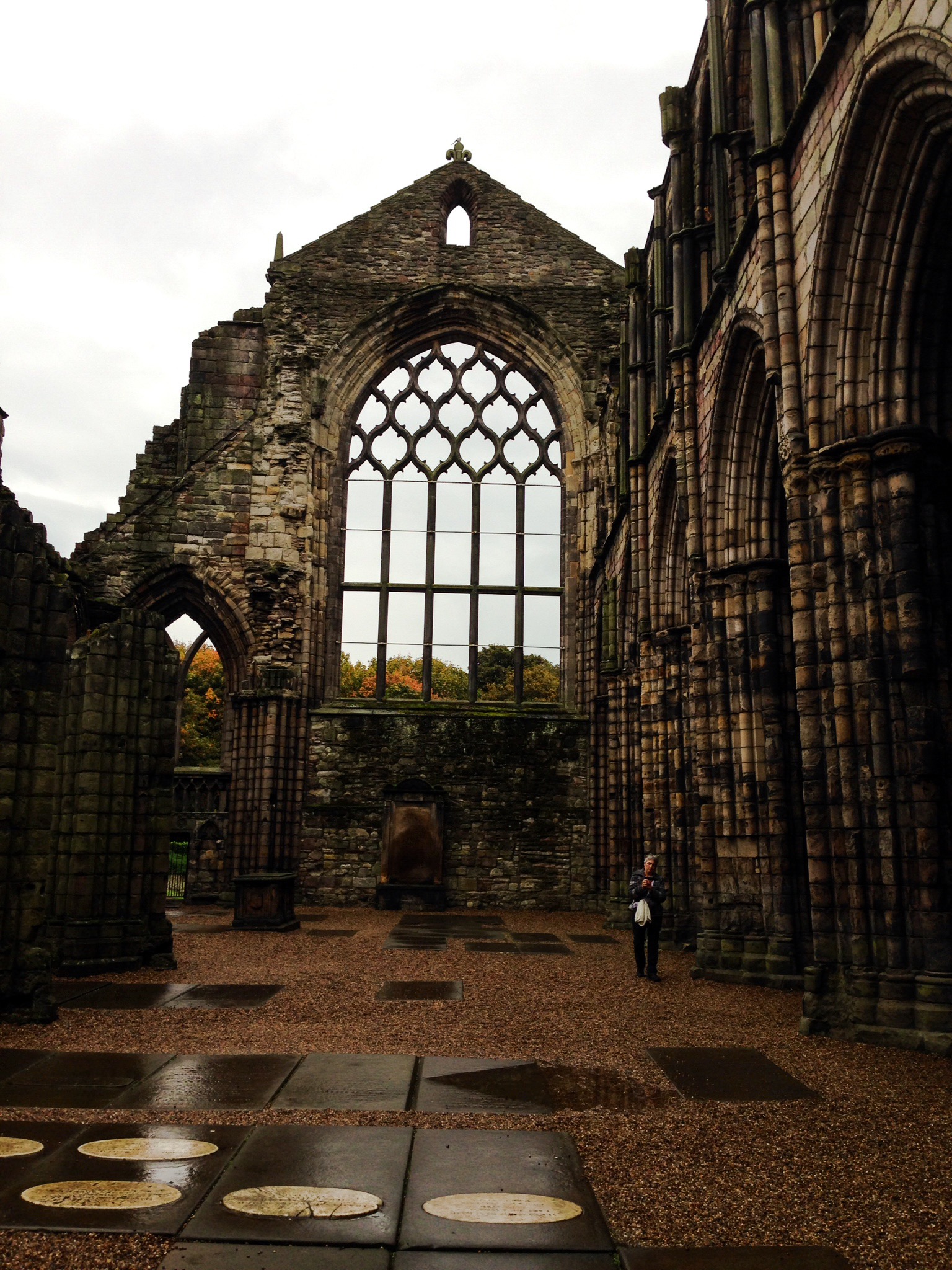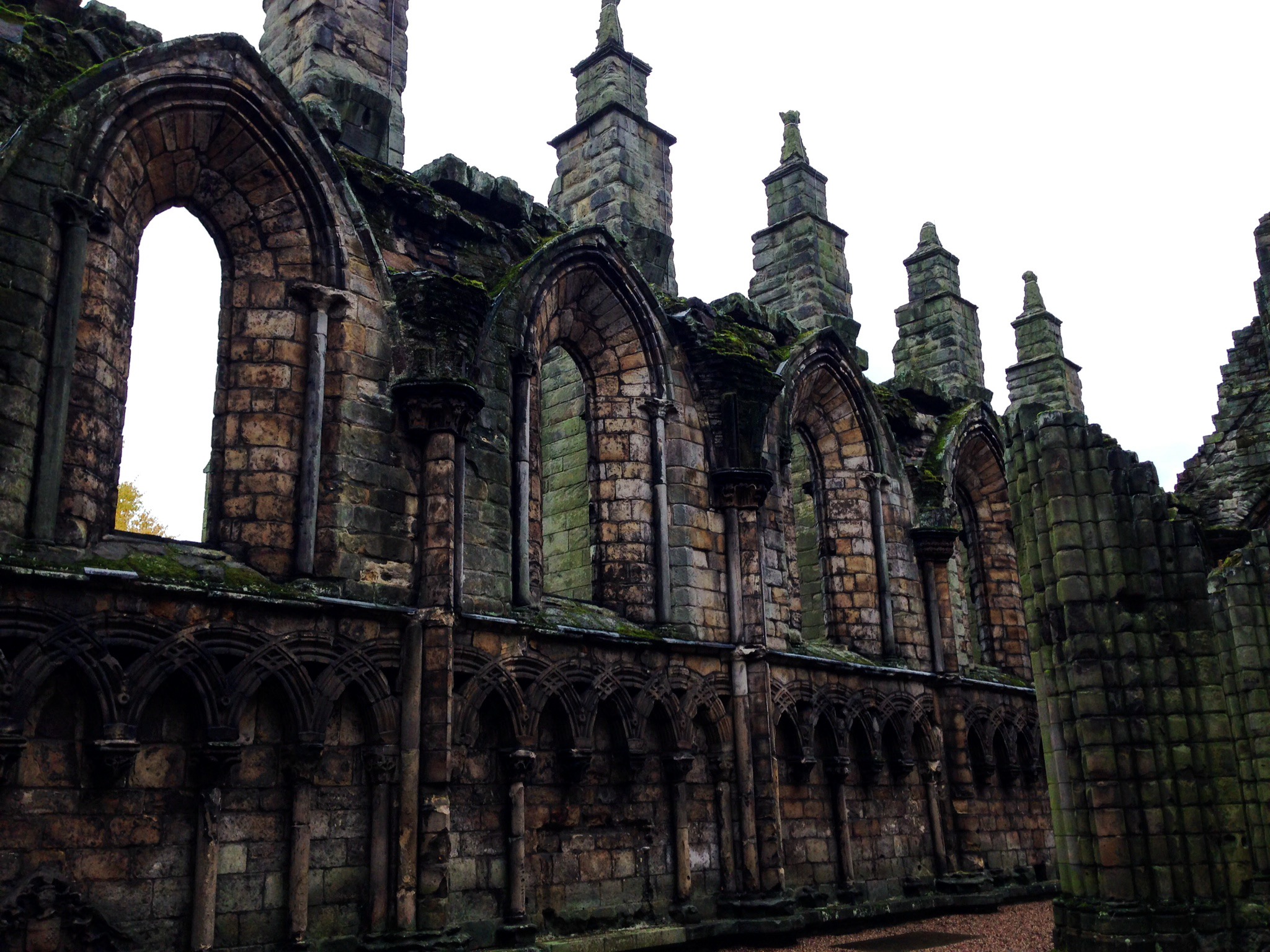 We walked through the gardens after our tour and watched an archery match, which was pretty awesome because I'd never seen anything like it before.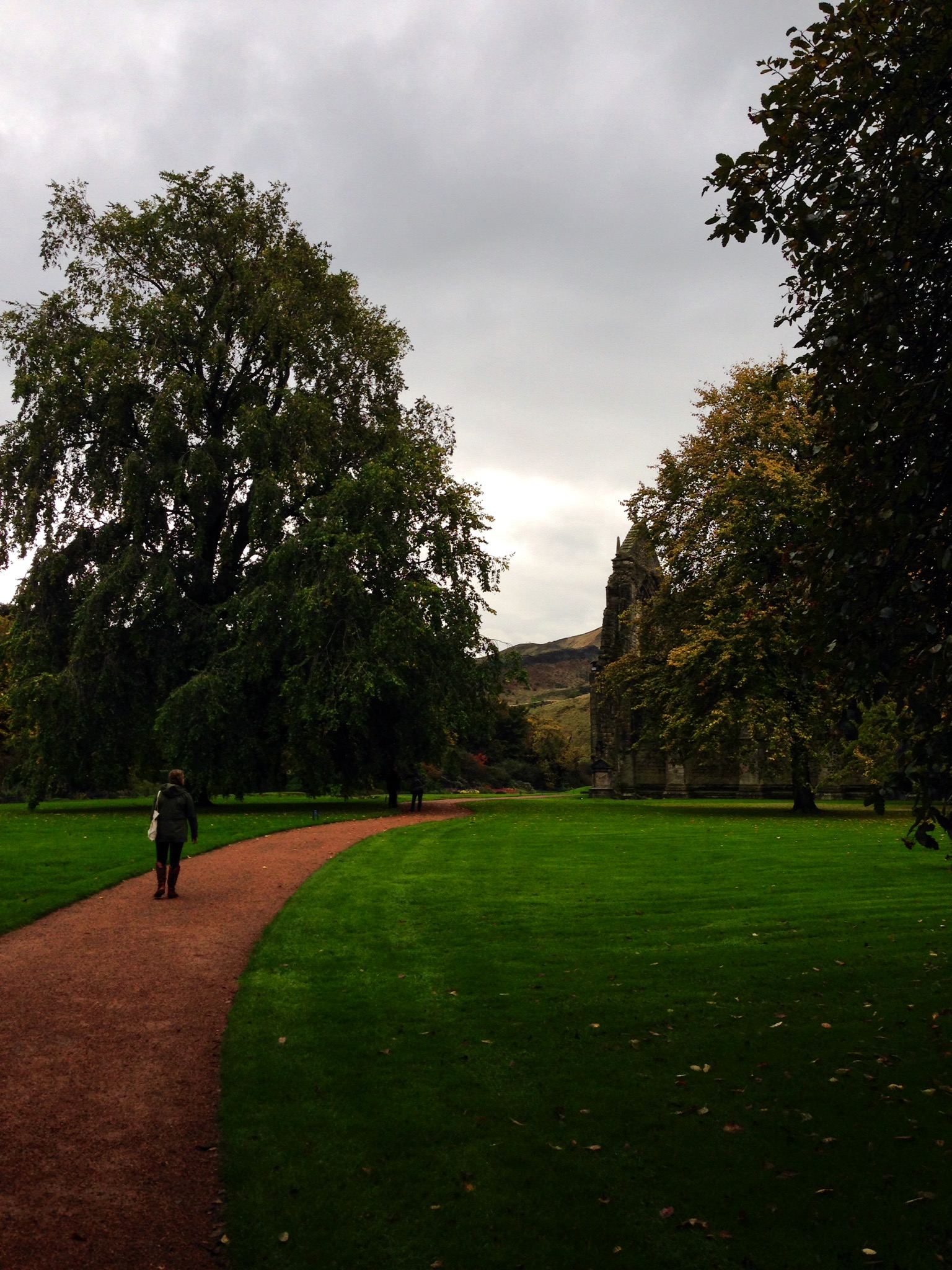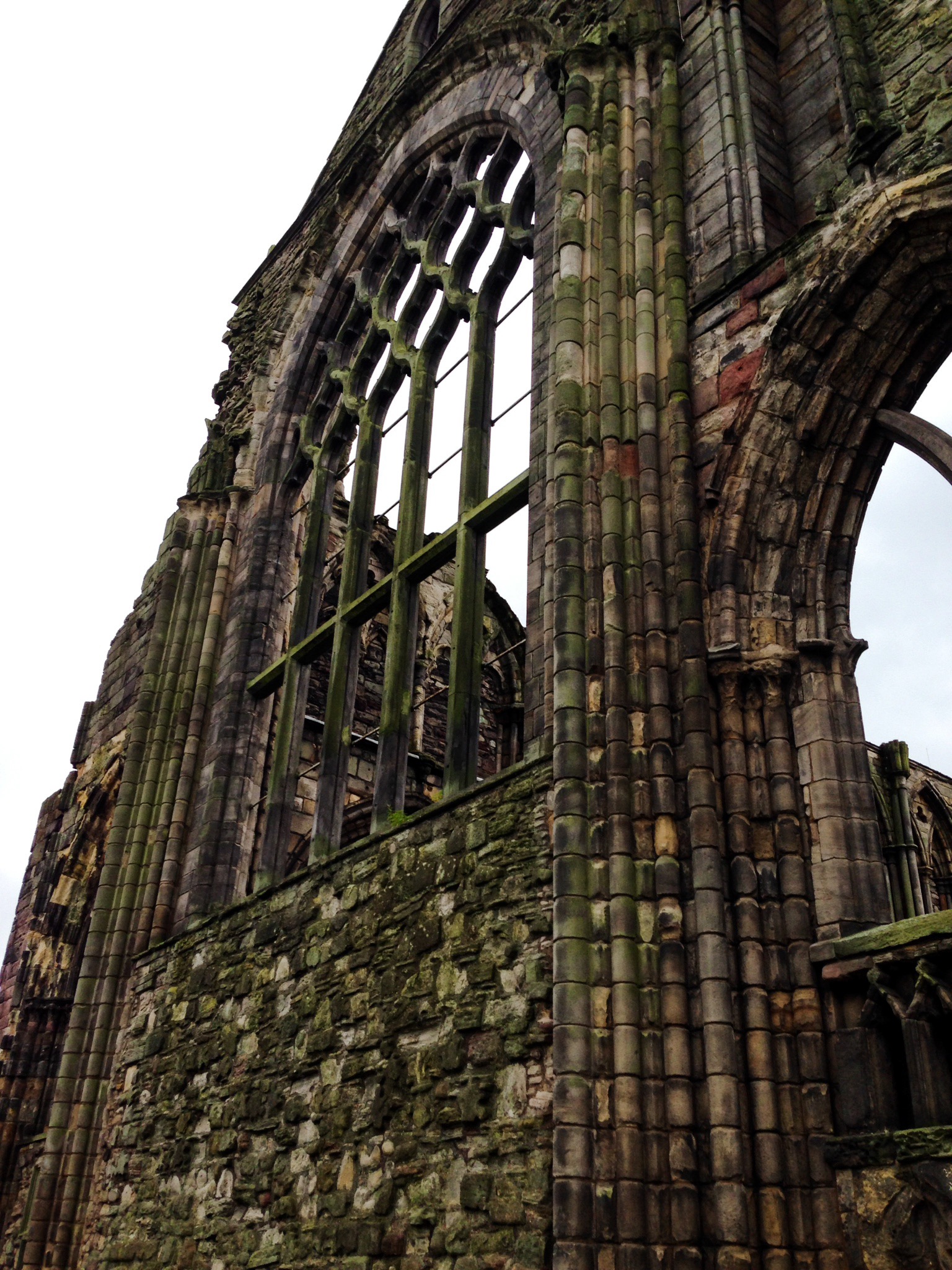 Just around the corner from Holyrood Palace is Arthur's Seat. We didn't get to climb to the top since not all of us had hiking shoes, but I was able to snap a few pictures from the palace grounds!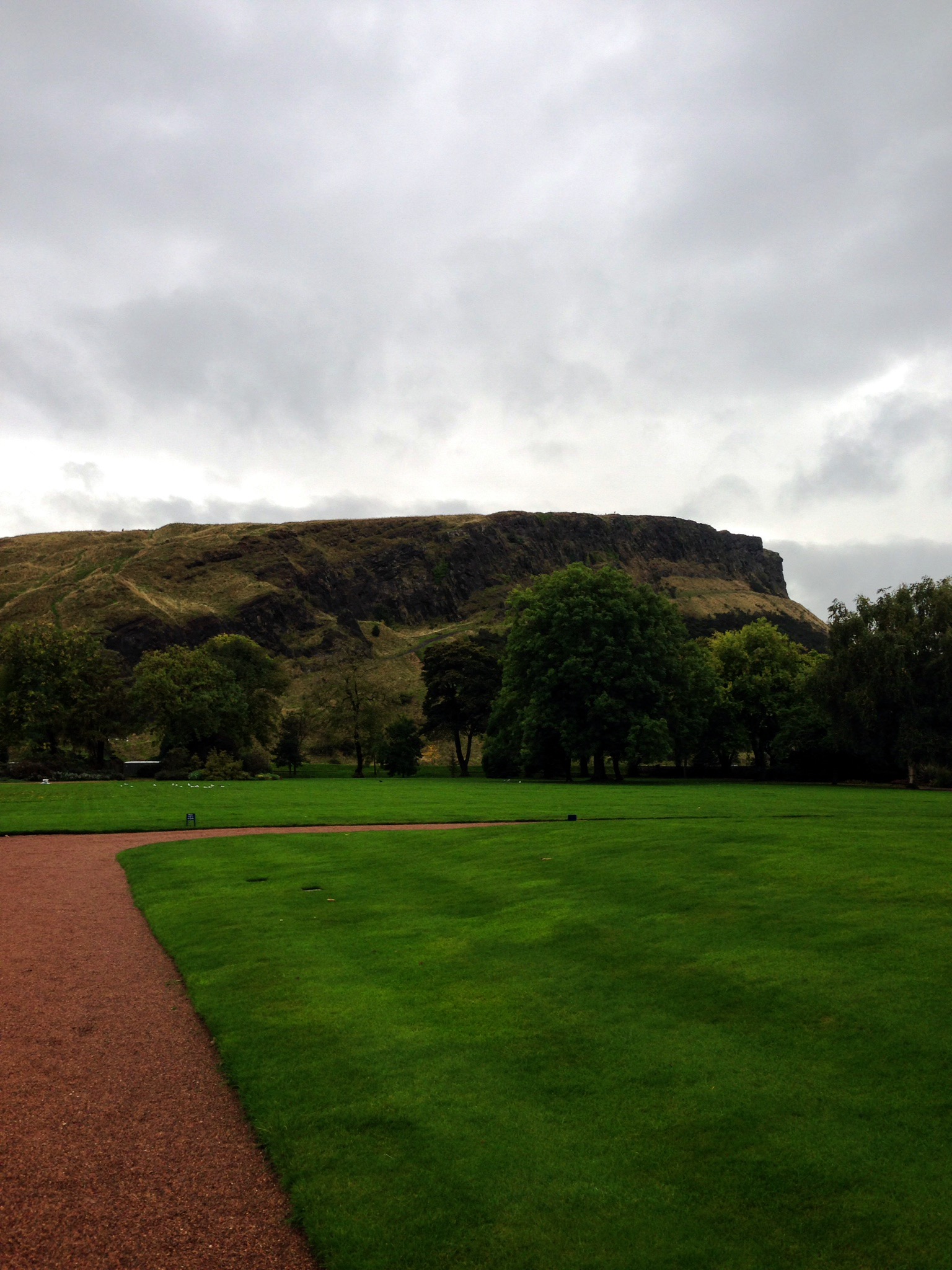 Looking to get out of the rain, my friends and I made our way back into the historic district of Edinburgh to find The Elephant House. If you haven't guessed by now, this is the cafe where it's rumored that J.K. Rowling first started writing the Harry Potter series! Really cool, I know. And the food is amazing as well!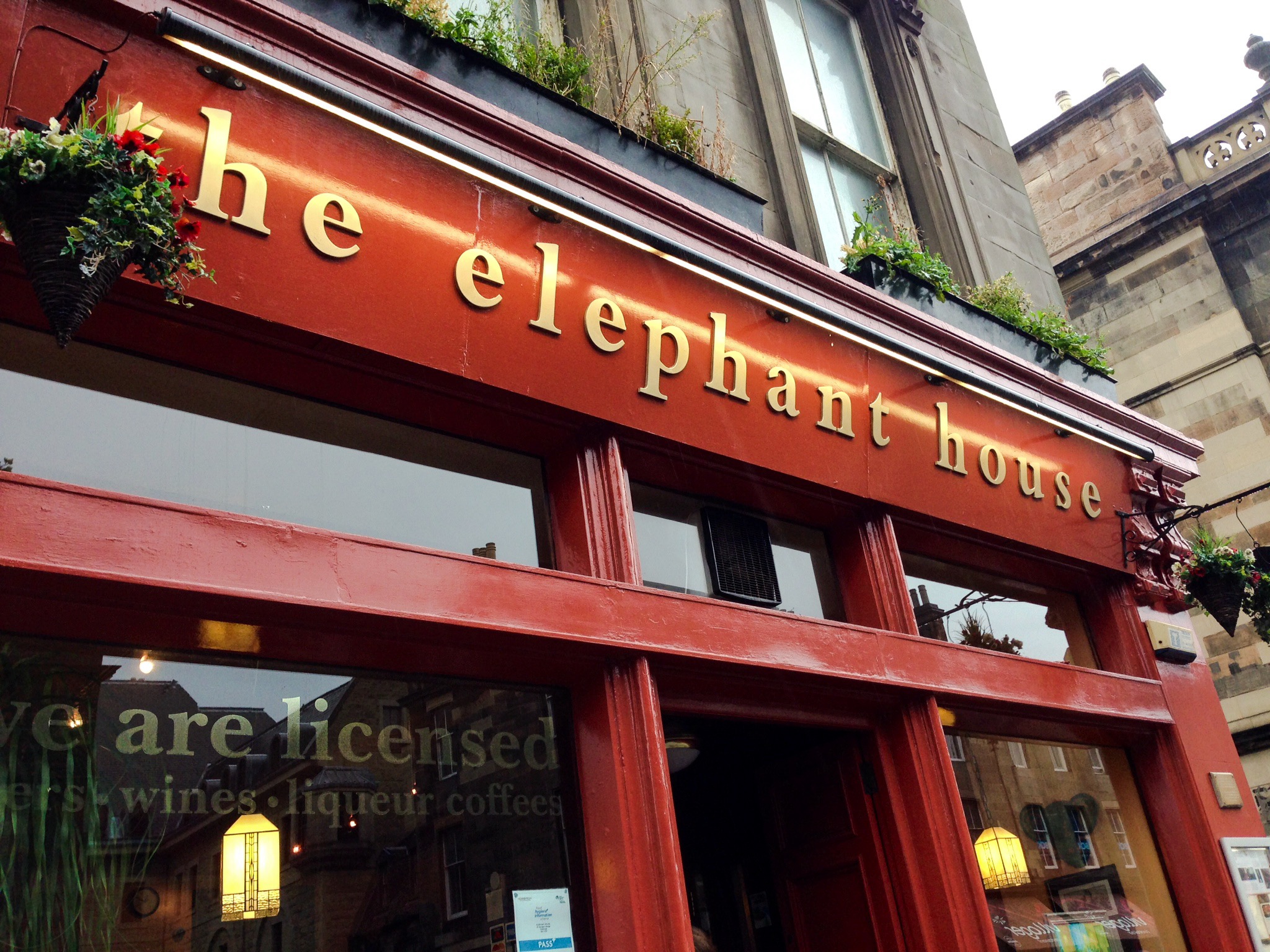 You have to wait in line and order before sitting down, but we made it before the majority of the lunch crowd so we weren't standing for long. I ordered the vegetarian chili with a baked potato for lunch and the most heavenly slice of blueberry cake. The cake was one of the best desserts, hands down, I had during my four months abroad. If I weren't too concerned with my health I probably would have ordered another!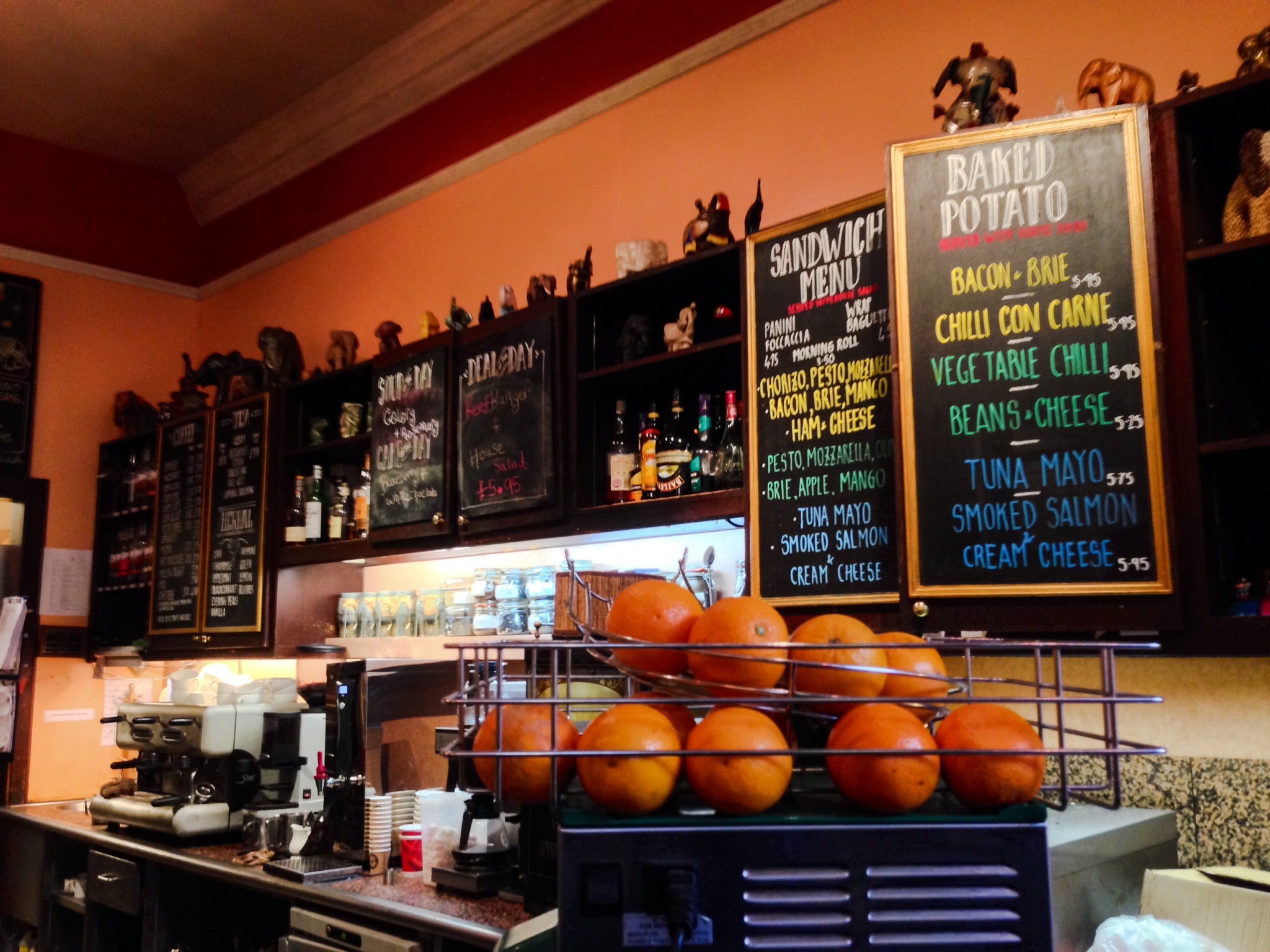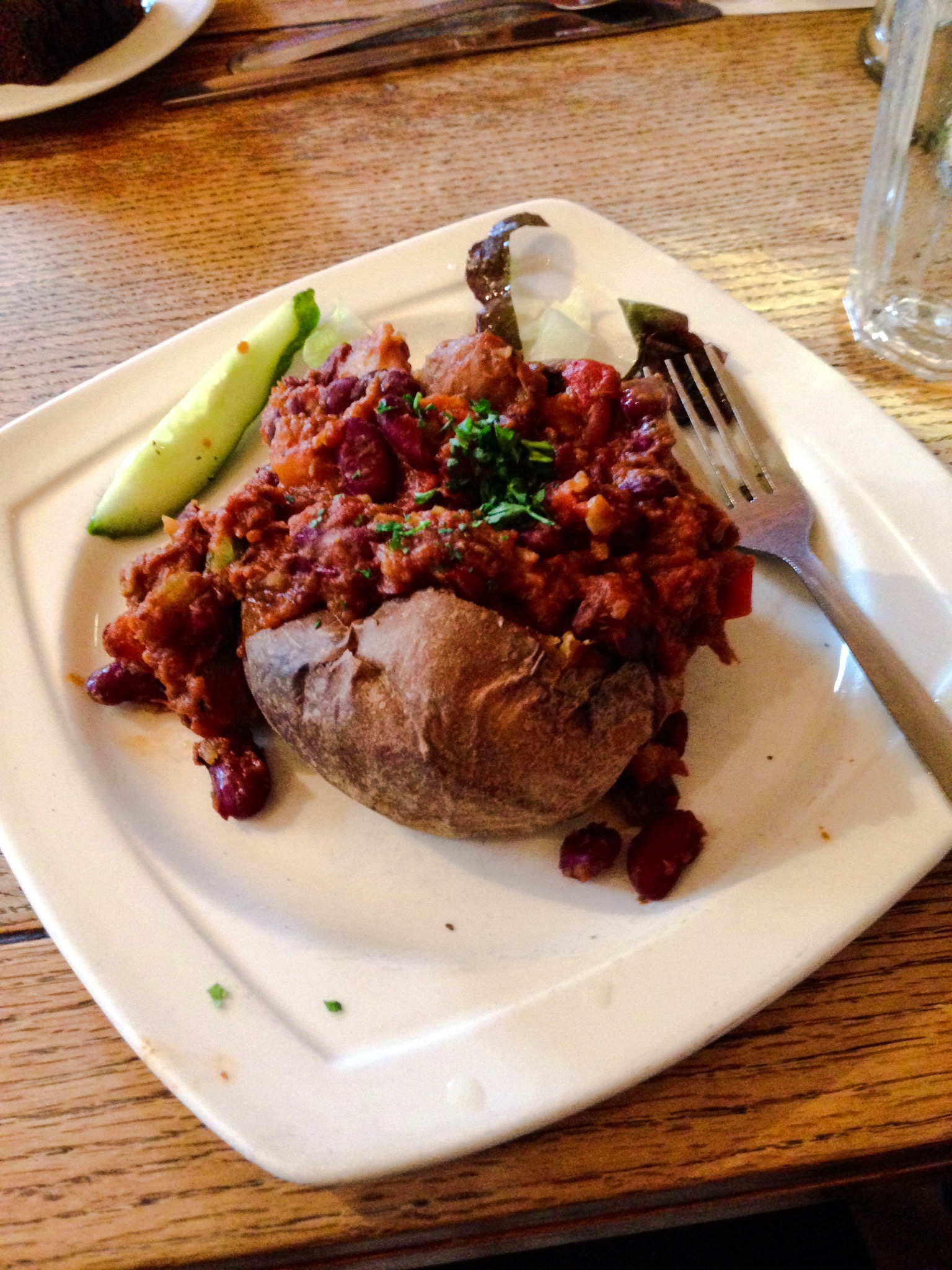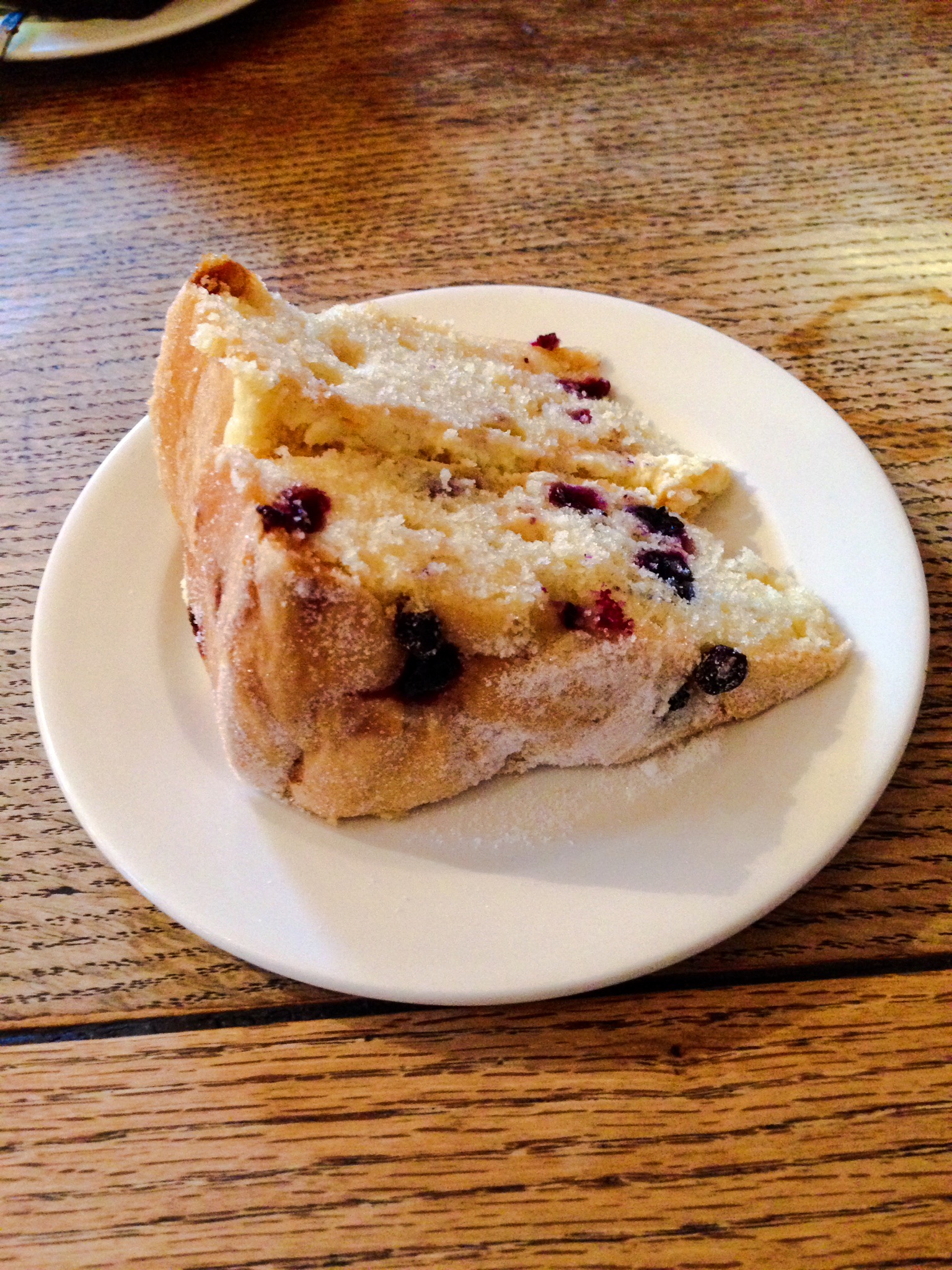 The bathroom walls were covered in messages to J.K. Rowling and her characters, which were amazing to read. I guess I never truly understood just how much of an impact the Harry Potter series had on so many people.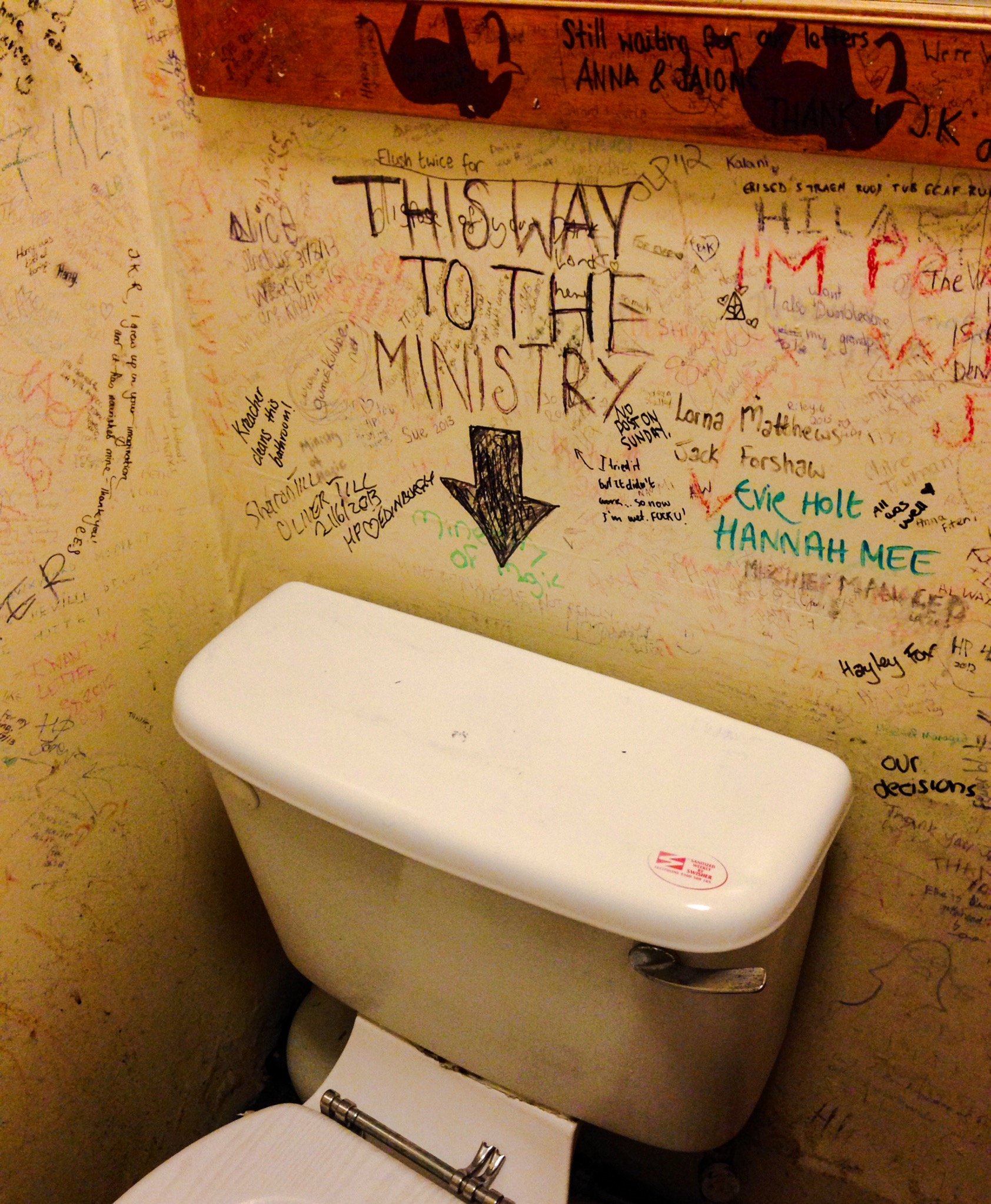 We even left our own mark on the walls! #WorrellHouseforlife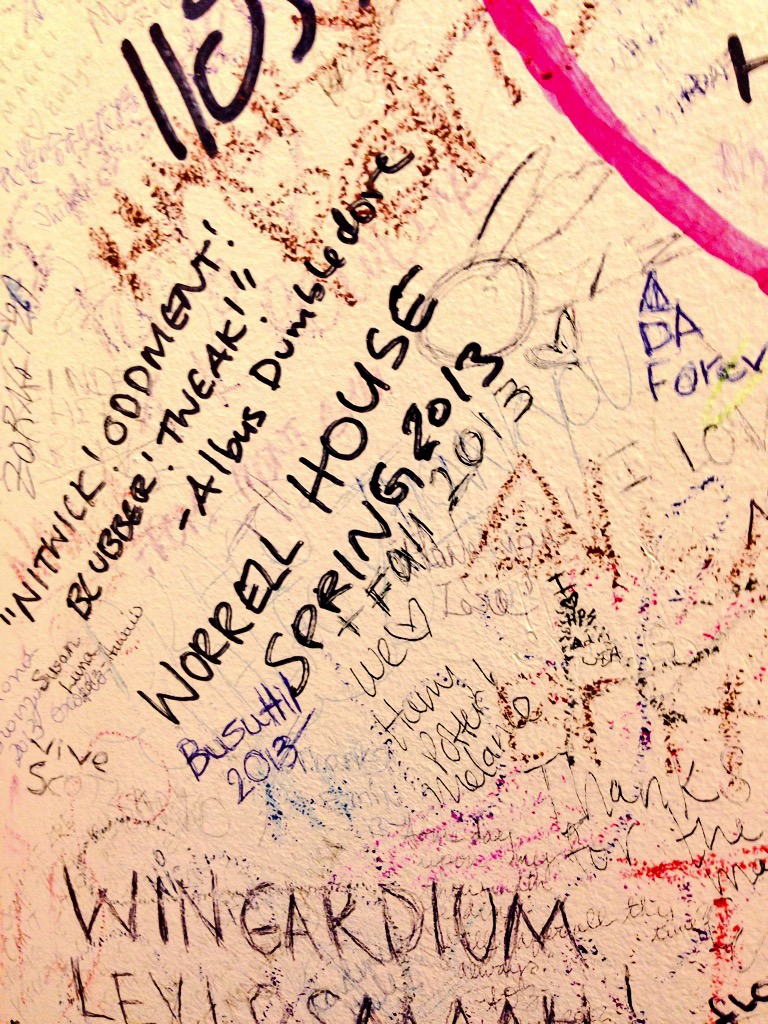 After a few hours sitting together in silence and enjoying the few rays of sun coming through the windows (the first we'd seen of the sun since we'd arrived in Edinburgh on Thursday), we ventured back out into the city to explore and meet up with a few friends for drinks.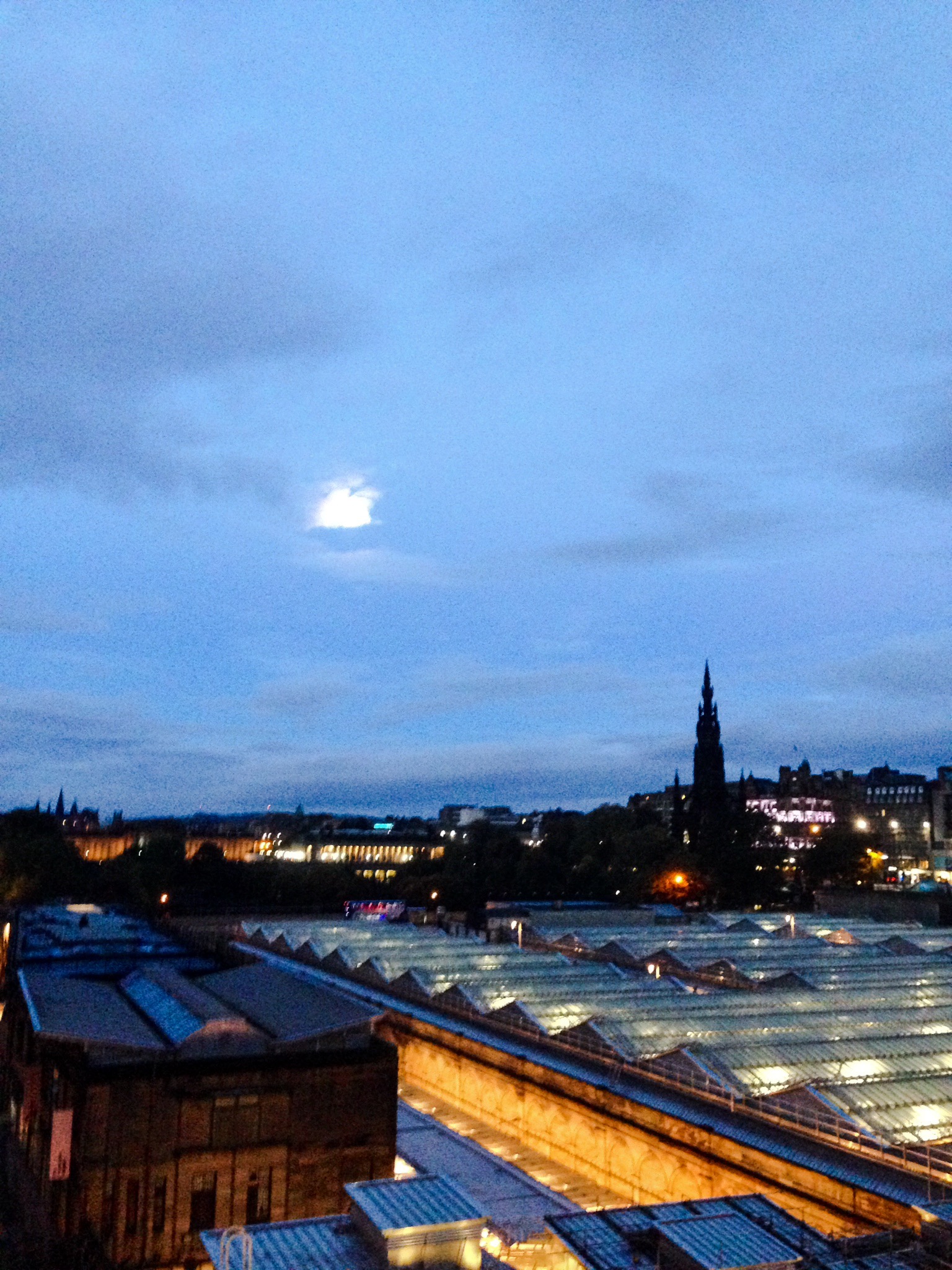 Our enchanting weekend in Edinburgh hit a bit of a road bump when our flight home got cancelled but we were able to get another flight that same day and only suffered one meltdown the entire time. Baby steps towards becoming a real adult!