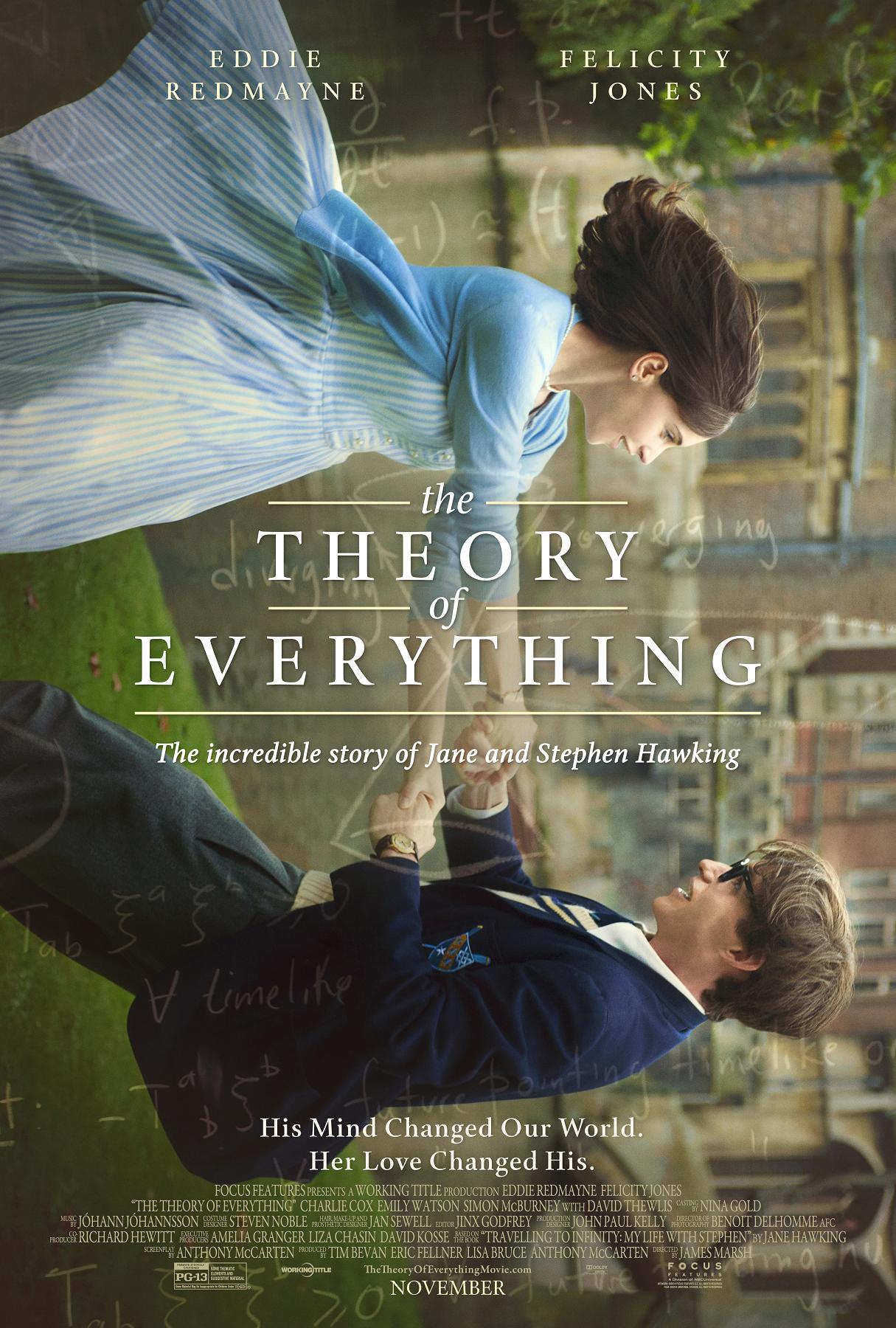 Let me just preface this post by saying that I'm kind of, sort of basically in love with Eddie Redmayne. What can I say, he's a total babe!
When my mom suggested going to see a movie on Thanksgiving evening, I knew exactly which one I was going to drag everyone to see. Starring Eddie Redmayne and Felicity Jones, The Theory of Everything tells the story of the relationship between the famous physicist Stephen Hawking and his first wife, Jane. The movie opens with the two meeting just before Hawking is diagnosed with Motor Neuron Disease at the age of 21, and spans over their thirty year relationship (and they still remain friends to this day). Although given only an estimated two years to live, Hawking not only defied the odds but has also broken new ground in both science and medicine.
I didn't really know much about Hawking's personal life before going to see the movie but I think that the director and the actors did a brilliant job of portraying Hawking's progression through his illness. I'd read an interview in which Redmayne had said that shooting the film out of order put a lot of pressure on him to find a way to accurately get into character but he did an amazing job, as did Jones whose performance as a wife who truly loves her husband but begins to crack under the pressure of his disease brought me tears.
While we all know how the story ends, the very last scene of the movie had me awash with emotion. Although relationships may not last forever, love and friendship know no bounds, which is obvious as Jane and Stephen watch over their children together.
I cannot recommend this film enough and it really reminded me just how thankful I am for the life I live and the people that I surround myself with.