A couple weeks ago, two friends and I decided to get dinner at a restaurant that opened in Winston last year, The Porch. While I'd heard that the food was amazing, I didn't realize how popular The Porch actually was until it took us forever to find parking on a Thursday night.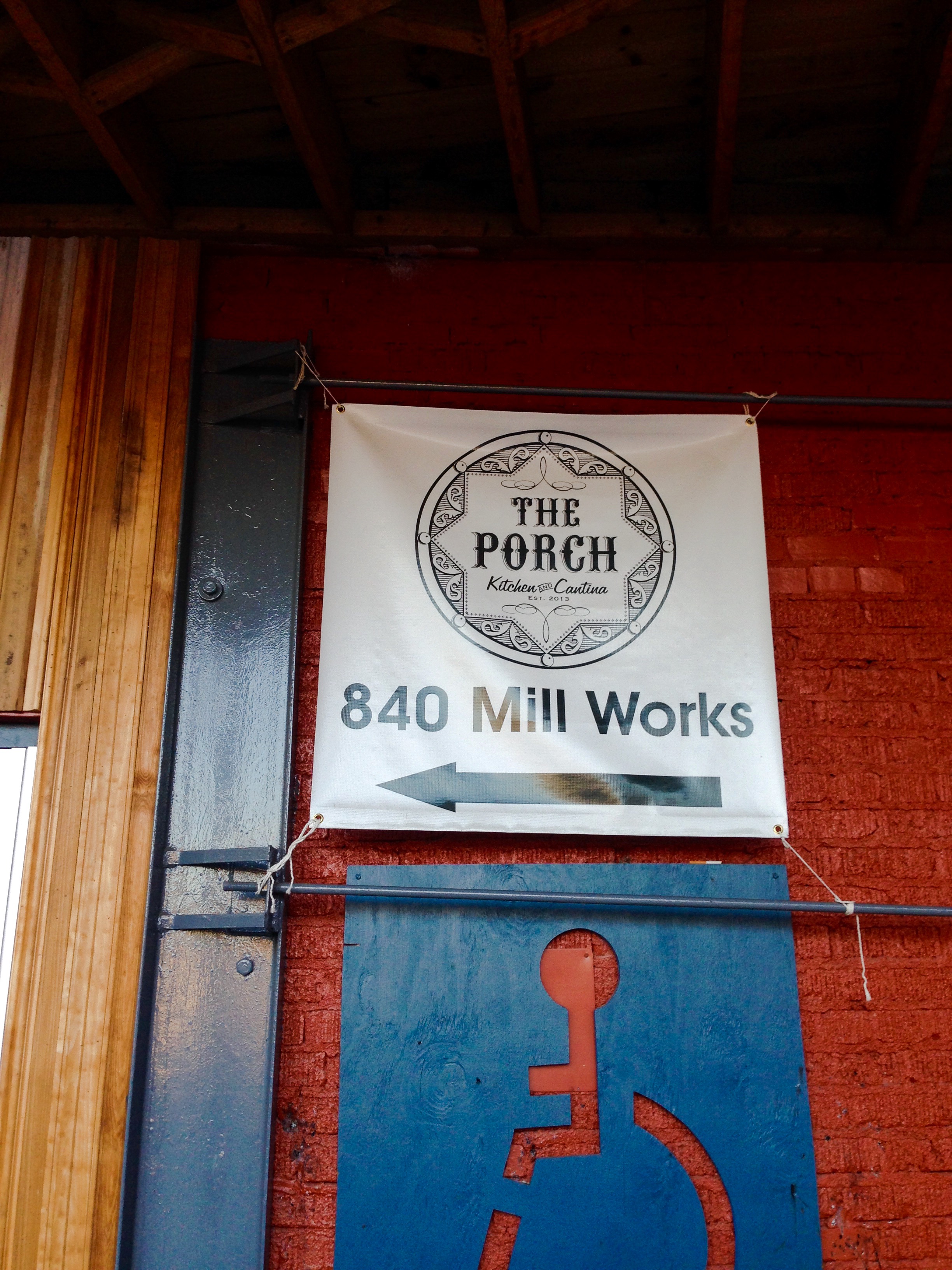 The Porch offers Tex Mex cuisine with a hipster flair that welcomes young and old inside. The walls are painted bright shades of blue and green, and streamers hang from the ceiling.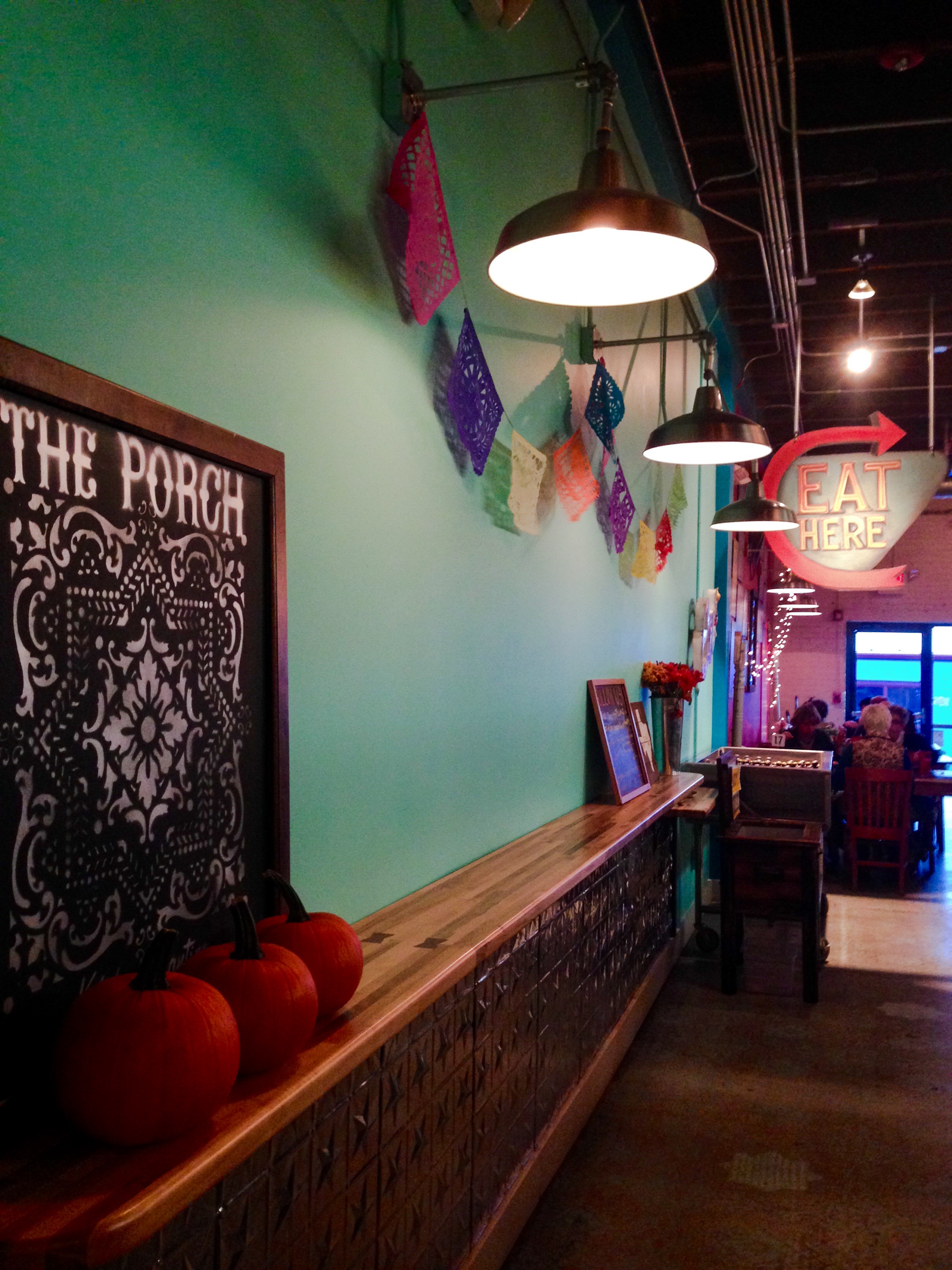 To order, you pay for your food at the bar and then they bring everything out to you. There are a variety of options on the menu that range from exotic to more vanilla, with both a set menu and a specials menu.
I ordered their Strawberry-Jalapeno margarita and, boy let me tell you, was it strong. They really don't skimp on the alcohol at The Porch. Every sip was like taking a straight shot of tequila, although the spiciness of the jalapeno somewhat took the sting off.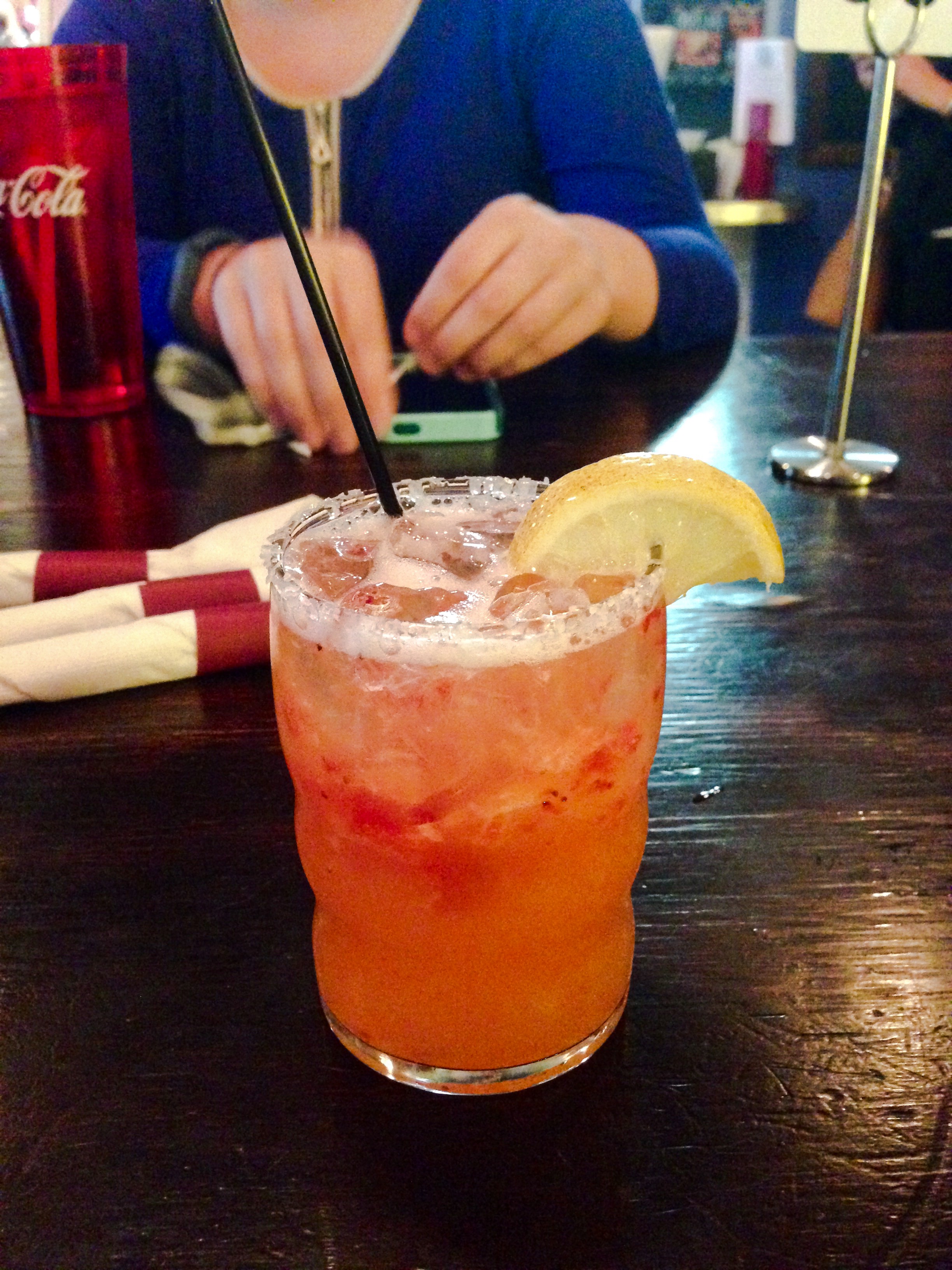 We started off with a basket of chips with sides of guacamole, salsa and queso. Tortilla chips are a mandatory in my book while dining at a Mexican restaurant, so I was more than happy to split the cost for unlimited refills.
For my main, I ordered the Naked Burrito Bowl with avocado. With jasmine rice, beans, fajita veggies and Verde sauce, The Porch's burrito bowl is definitely a step-up from my beloved Chipotle burrito bowl. The gooey chunks of avocado added an extra wow factor and the Verde sauce added an unexpected kick to the dish.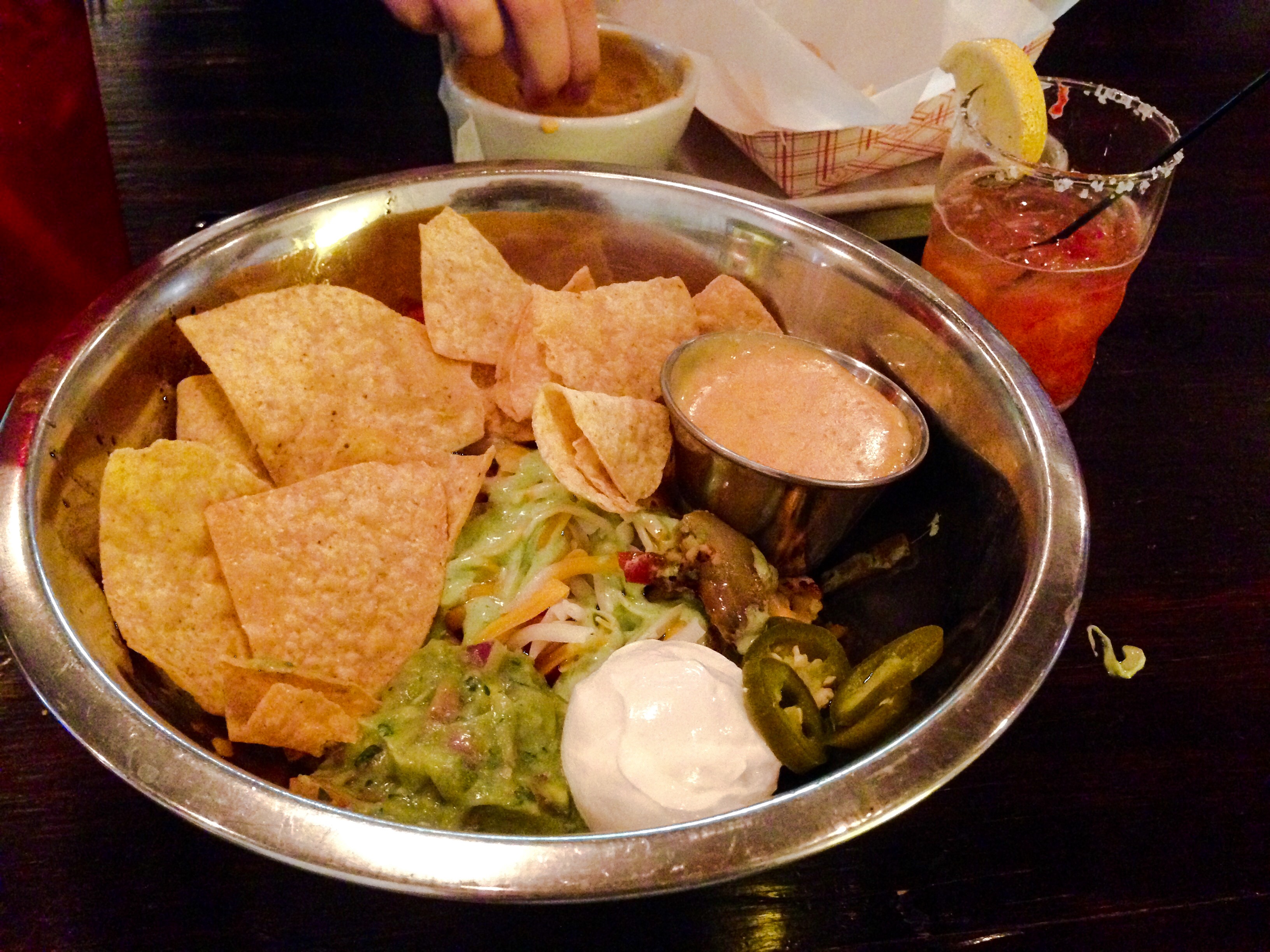 Although on the pricier side, you most definitely get your money's worth at The Porch. Not only is the food delicious but the staff is courteous and pleasant as well. Plus the dishes are huge so we all got to take home leftovers for lunch the next day!