While we were up in Pittsburgh this past weekend, I decided to check one of my mom's old haunts for myself–Walnut Street. Located in the Shadyside neighborhood, Walnut Street actually reminds me a lot of King Street in Charleston what with the abundant number of stores and restaurants lining the road.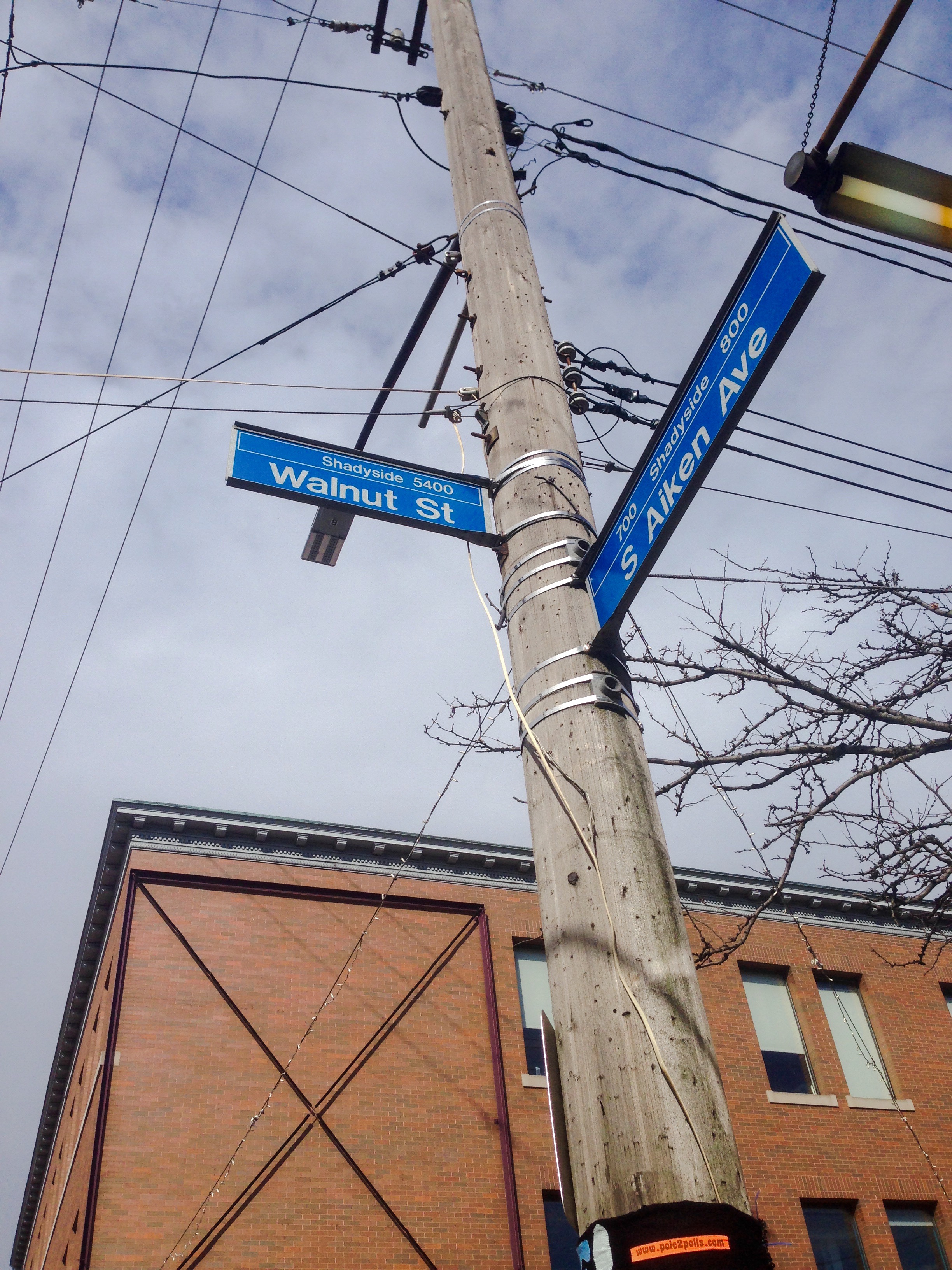 My sister and I were supposed to get brunch on Saturday morning but apparently 10:30am is a little too early for a teenager to get up in, so I headed out into the cold by myself. Thankfully my mom had pointed out the restaurant the night before or else, with my terrible sense of direction, there's no way that I would have found it for myself.
Located right off of Walnut Street on Copeland Street, Eden is a vegetarian, gluten-free restaurant that strives to support the local growers and farmers of the Pittsburgh area by using local and organic ingredients in their dishes. I like to consider myself a bit of a health foodie so I was really excited to try out a restaurant that shared my same beliefs when it comes to eating food that's good for our bodies and for our local communities.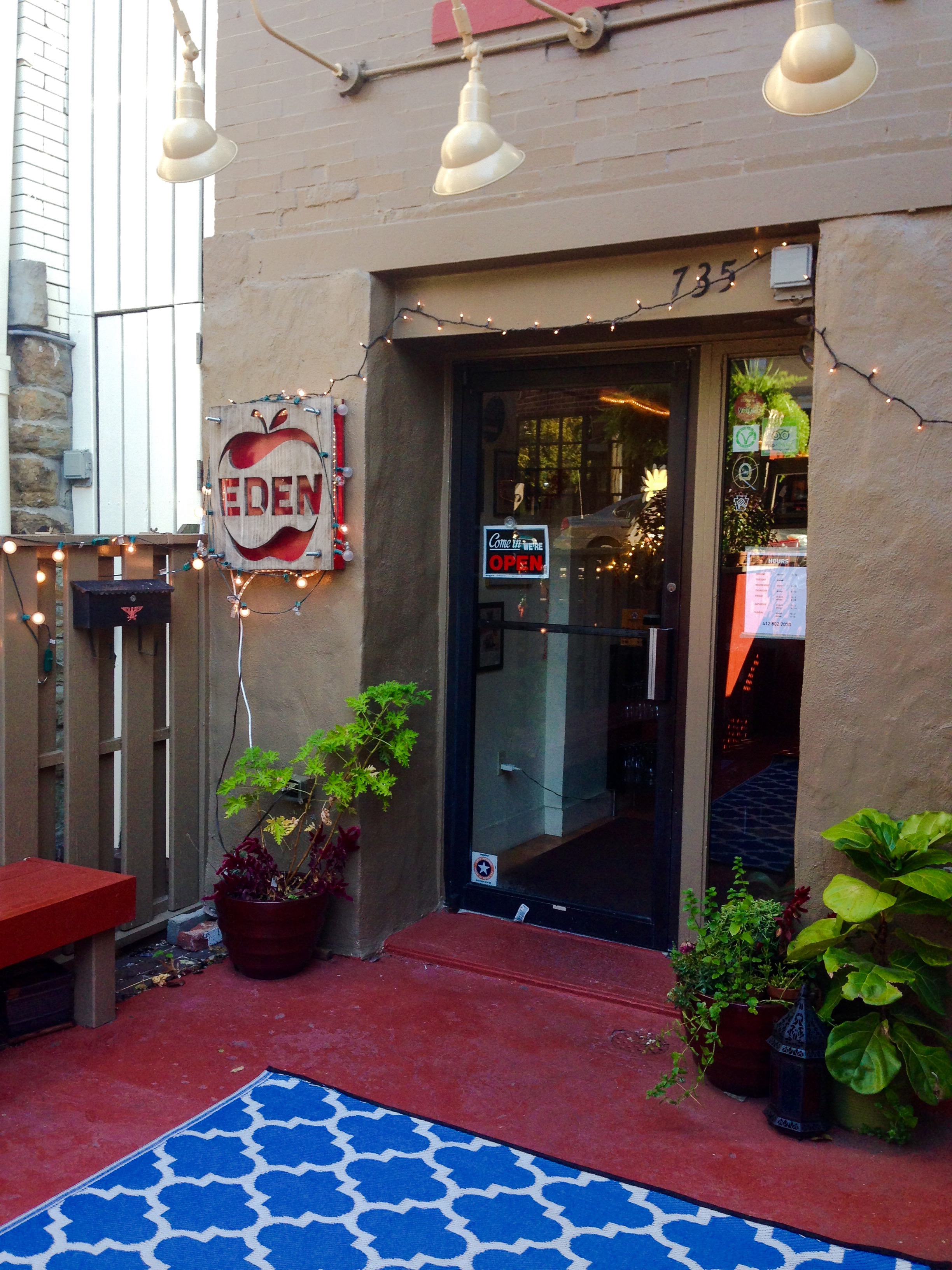 The interior is eclectic yet homey, and my server was the nicest guy ever. When he saw that I was eating by myself, he came over and talked with me until another customer came in to be seated.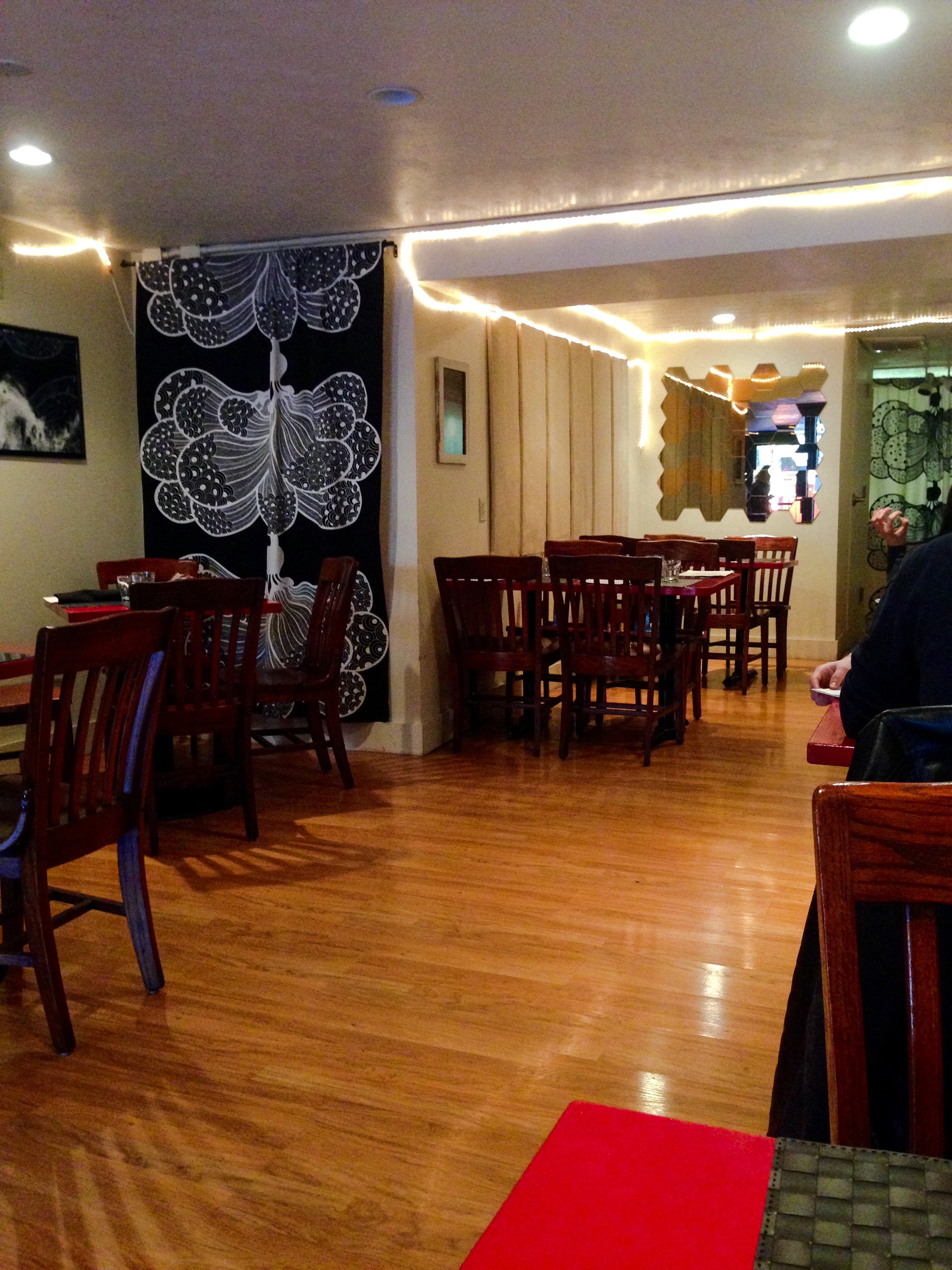 One of my favorite parts of Eden (other than the food of course!) were the little cards at each table that served as conversation topics for diners. I'd never really given it much thought before but I love the idea of having a meaningful conversation rather than checking my phone throughout the meal.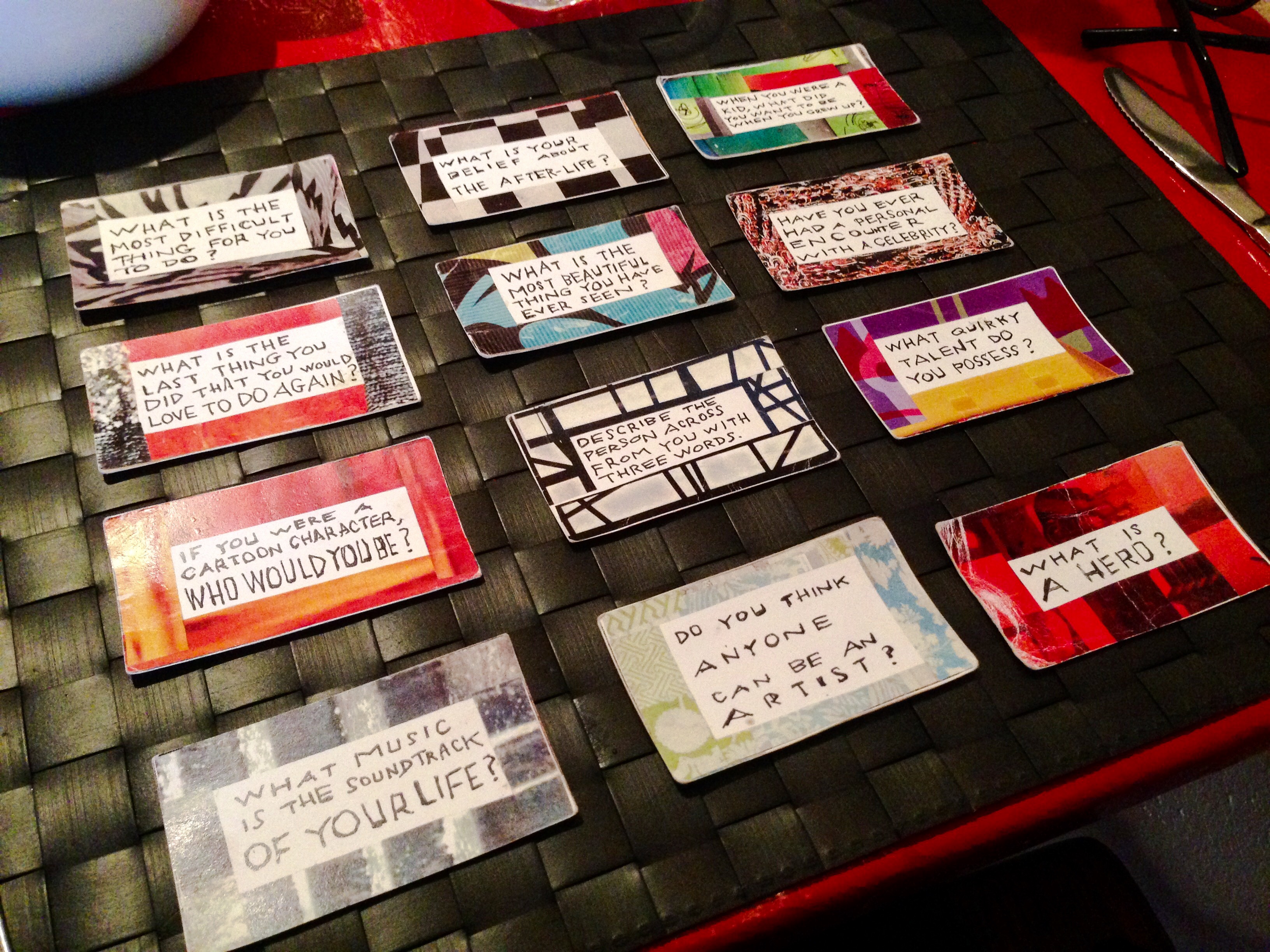 I started out brunch with their Black tea, which was infused with various spices and hibiscus. The taste is VERY strong and it took me a few sips before I adjusted to it.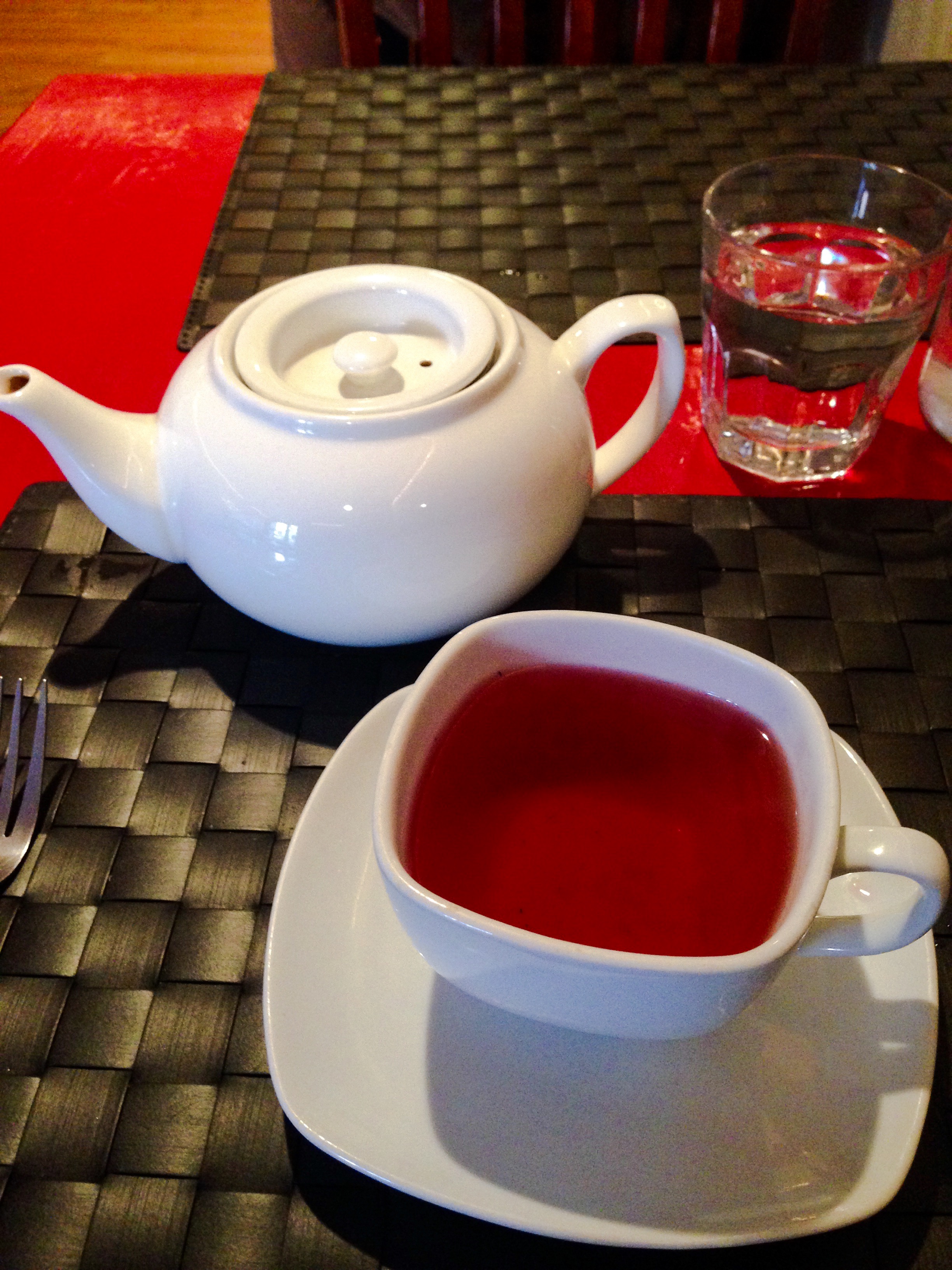 But the best part of the tea was that it was pink! I don't think I've ever seen pink tea anywhere else.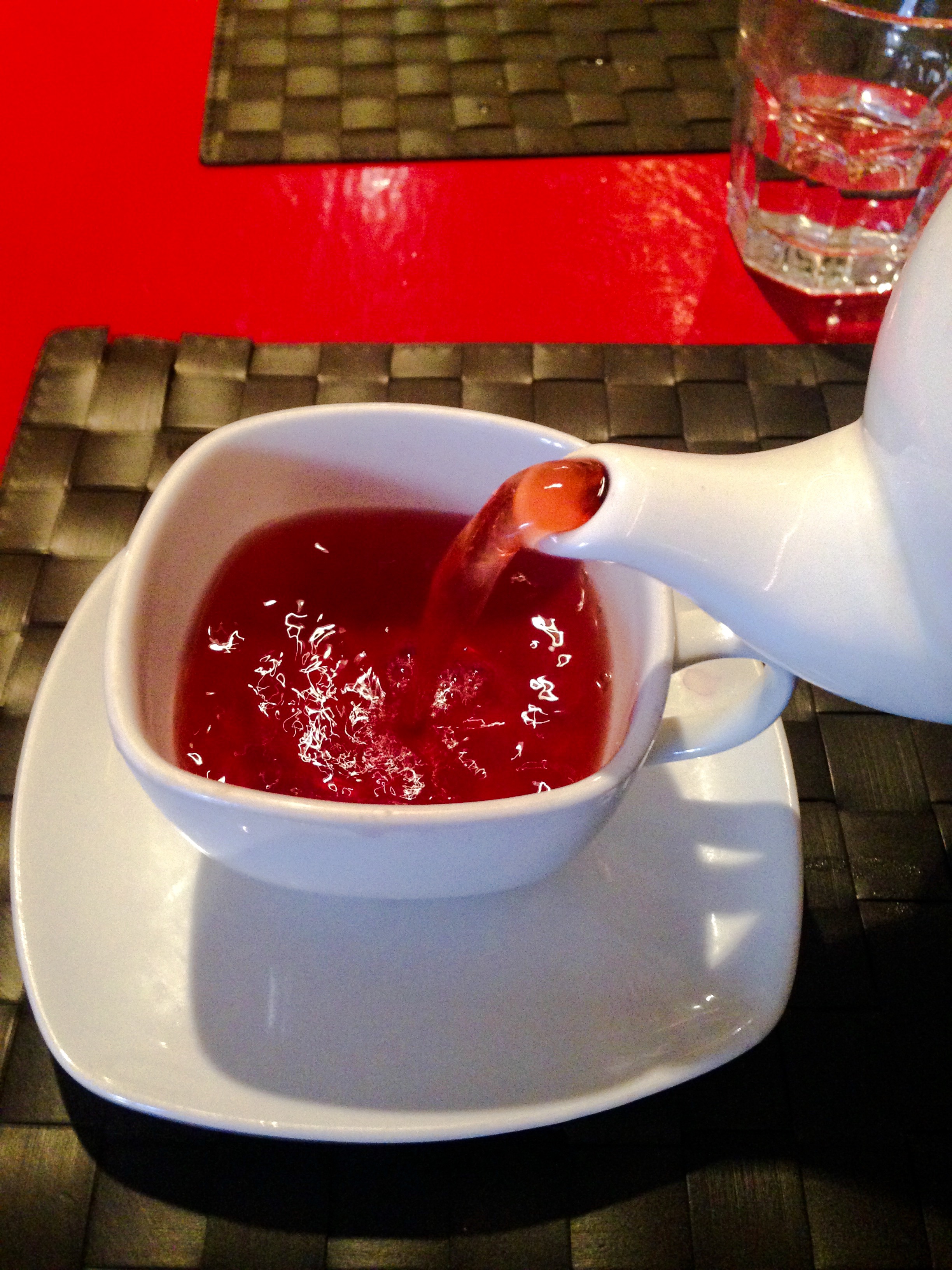 I'm one of those people who check out a restaurant's menu online before I even get to the restaurant, so I had decided what I was going to eat for brunch the night before. Diners have the choice to order from the "Raw," "Sweet," and "Savory" options and although I was intrigued by the idea of eating a meal that was entirely raw, I opted for a savory dish. Eden's Indian Spiced Egg, which included three eggs scrambled with Indian spices, chick peas, goat cheese and arugula, was absolutely delicious and anything with goat cheese is a winner in my book. My only complaint was that the meal was bigger than I expected and I ended up not being a member of the clean plate club. My eggs also came with a side of gluten free toast and a bean chili.
After brunch I walked along Walnut Street to do a lot some shopping and to admire some of what Shadyside had to offer.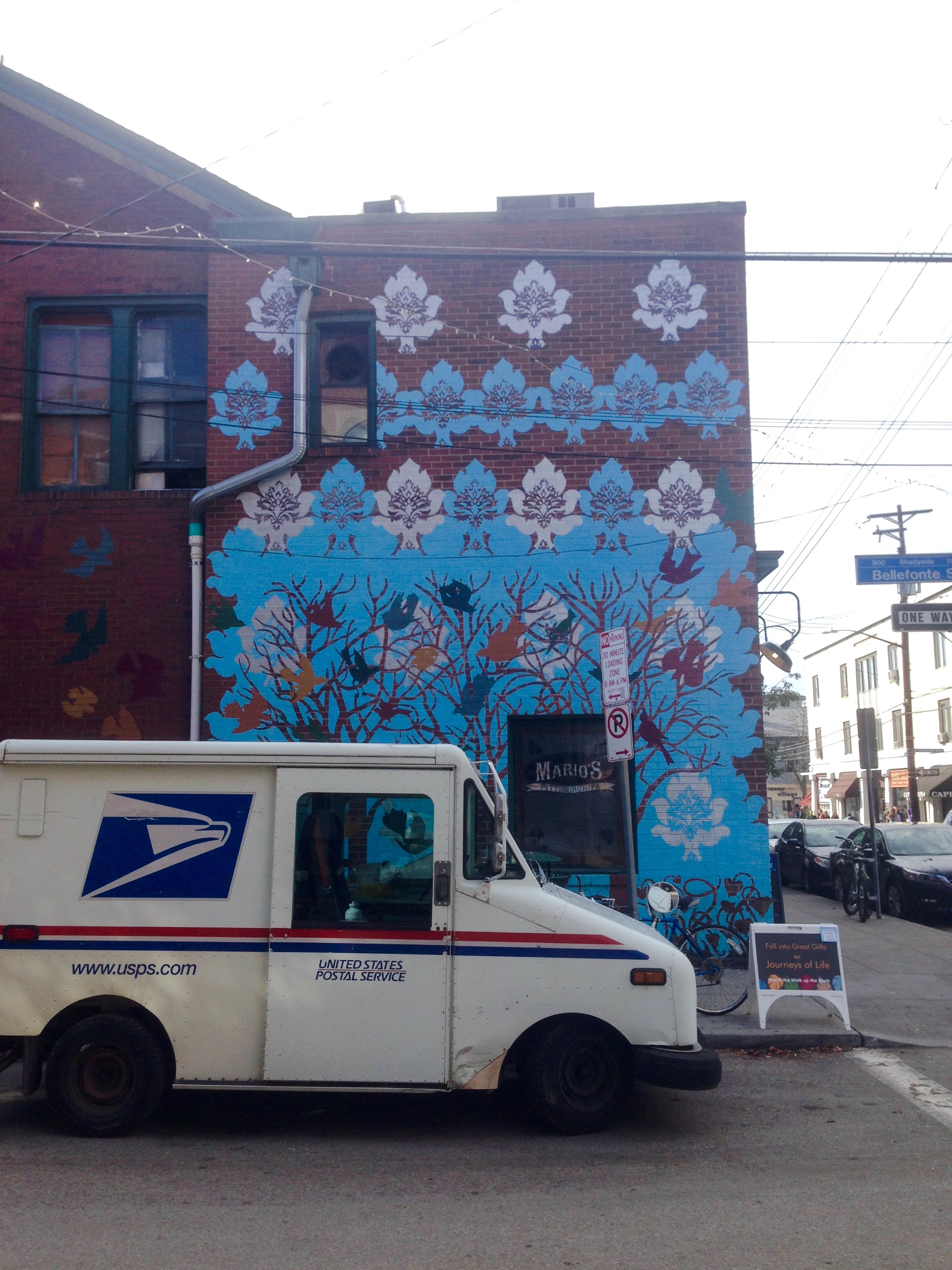 My mom had assured me that Prantle's Bakery is the best in Pittsburgh, so I made sure to drop in and take a look for myself. I ordered their Burnt Almond Torte, which exceeded all of my expectations. It's safe to say that it was one of the best desserts I've had in a very long time and I probably could have eaten five more.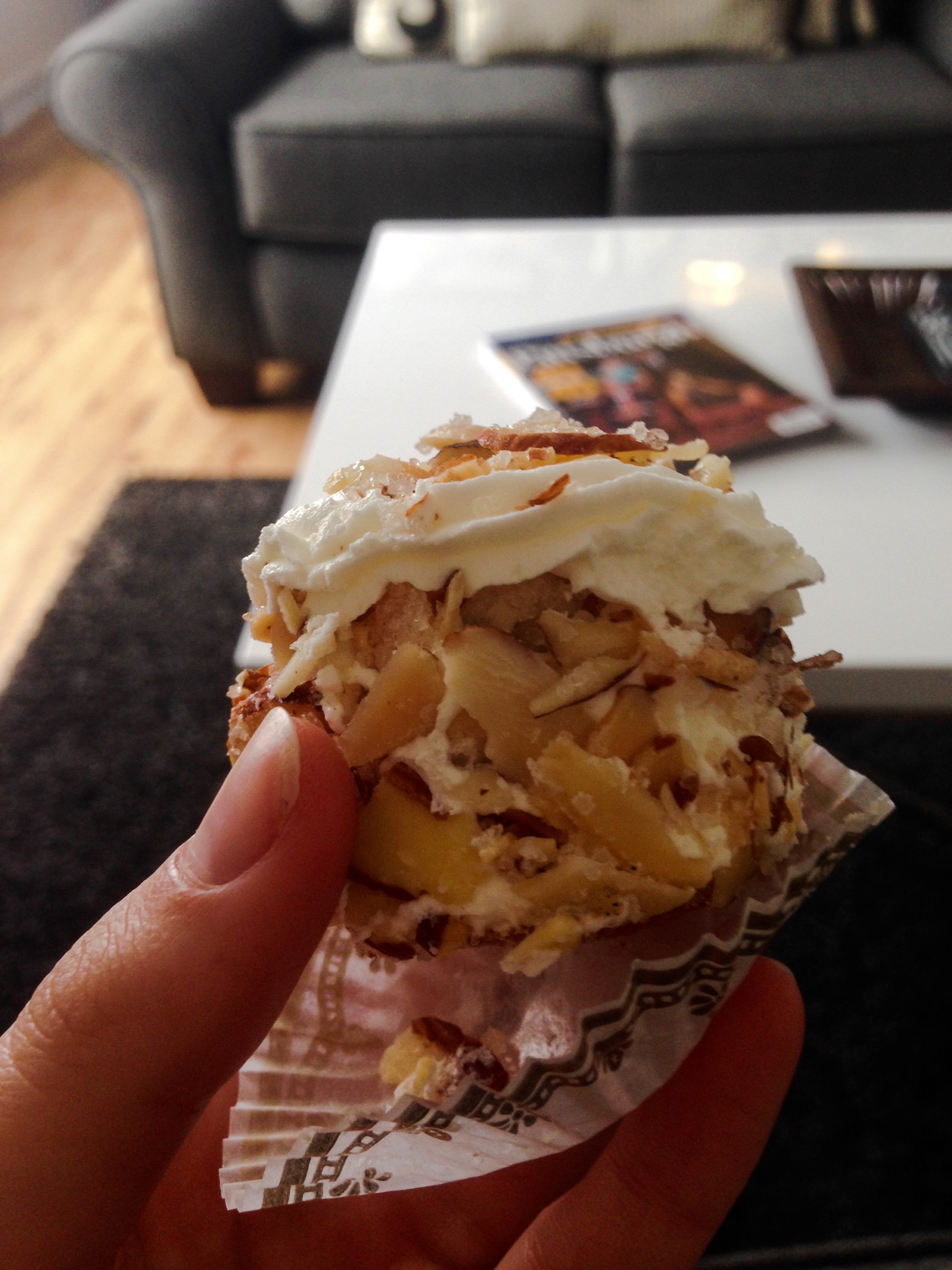 It's almost impossible for me to describe the heavenliness of the almond torte (it melts in your mouth after every bite!), so instead everyone should stop by and try it for themselves whenever you're in Pittsburgh!