Growing up in Florida, I definitely took our yearly (sometimes more) visits to Disney World and Universal Studios for granted. Even now, it's crazy to me that some of my friends haven't experienced the joy of getting a photo with my favorite mascot, Mickey Mouse. Now that I live about 14 hours and 700+ miles north, I look back on my theme park memories fondly as I haven't been back since I graduated from high school.
My last trip to Universal Studios was about a year after the opening of the Wizarding World of Harry Potter which was, and still is, wildly popular with young, old and everyone in between. Highlights of the experience include Hogwarts up on the top of the hill, Hogsmeade, and the Hogwarts Express.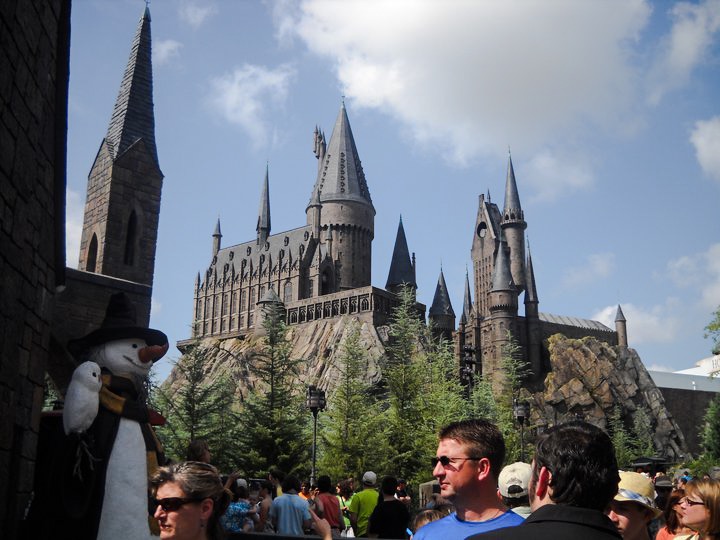 There was snow on the top of the buildings in Hogsmeade even though it was the middle of June! Such a magical experience for us Floridians who think that anything below 65 degrees is too cold!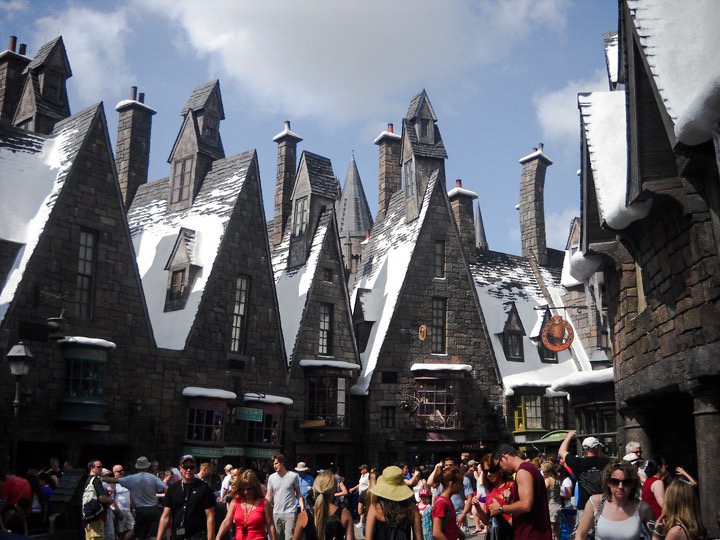 As you may be able to guess from my choice of bag, I was really excited to start college at Wake Forest and proudly showed off my new alma mater to anyone who would chance a look. This was also when throwing up peace signs in pictures was still cool, so don't judge me…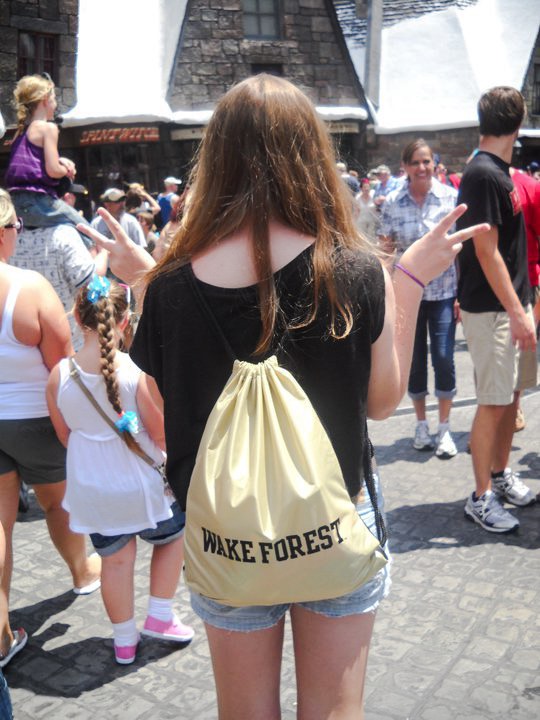 I may have missed it while I was there, but I never managed to find the entrance to Platform 9 3/4. I guess the only true way to get to Hogwarts is via London and not Orlando..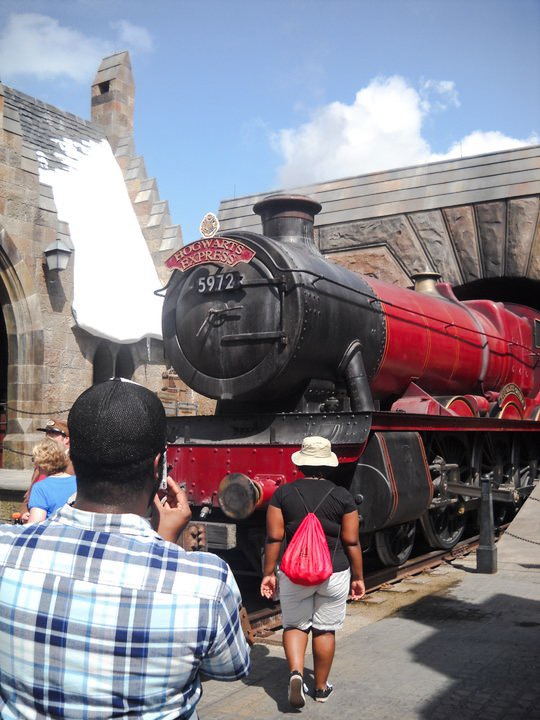 Grace and I were beyond pumped to experience the Harry Potter & the Forbidden Journey ride, which goes through the castle, and so we jumped into the 2 hour line without any hesitation. Between talking about our upcoming freshman year at college (I can't believe that this was almost 4 years ago!!) and reminiscing about our old days, we took an embarrassing number of pictures to document every single minute of our wait.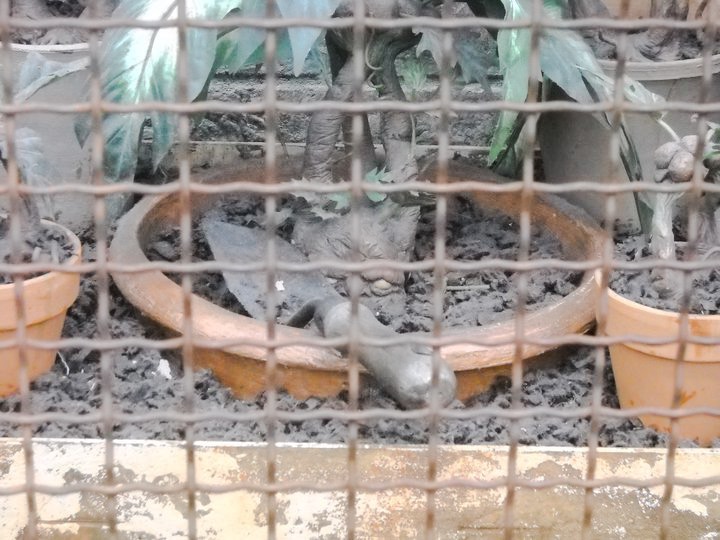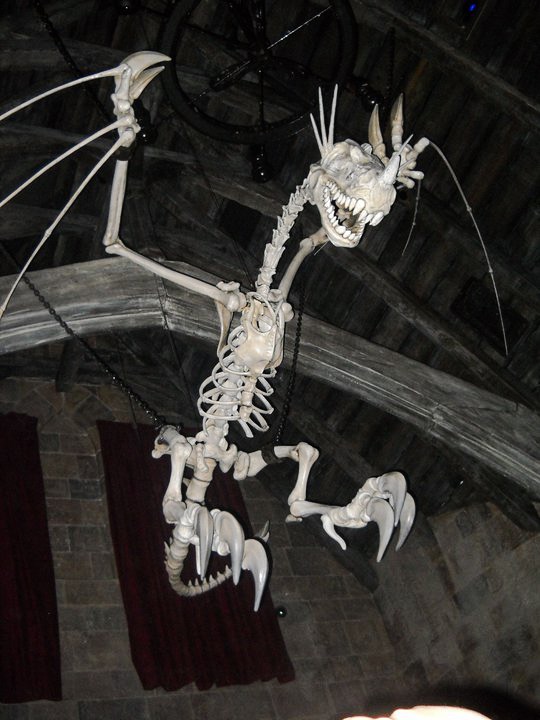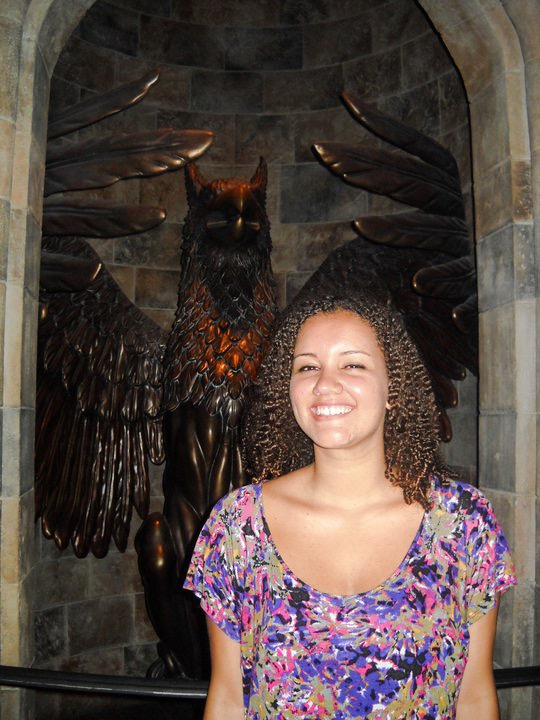 After 2 hours we finally latched ourselves into the ride and giggled the entire time… until the ride broke down while we were face to face acromantulas (the giant spiders from the second book, Chamber of Secrets). I have a terrible track record of rides breaking down while I'm on them so I wasn't that surprised, although being spit on by a spider every couple of minutes made for a new twist. They eventually turned on all of the lights and we were given fast passes to jump to the front of the line once the ride was fixed.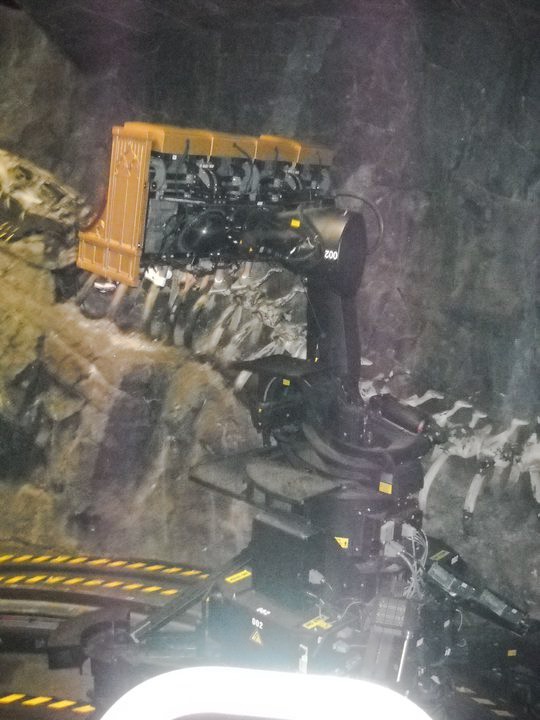 Our "We're so proud of ourselves for surviving being spat on by those yucky spiders for thirty minutes" selfie after getting of off the ride the first time.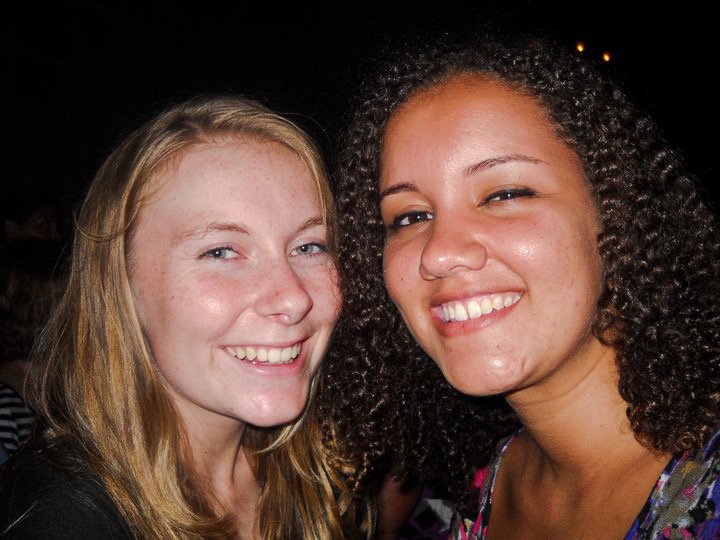 We recovered by drinking frozen butter beer and drying out in the sun, while waiting for the technical problems on the ride to be fixed. I don't think that I ever truly understood what butter beer was even though I read all seven books and watched the movies until I tried it for that first time. And I've never had the non-frozen version but I can attest that the one that we shared tasted like a super sugary milkshake. So delicious!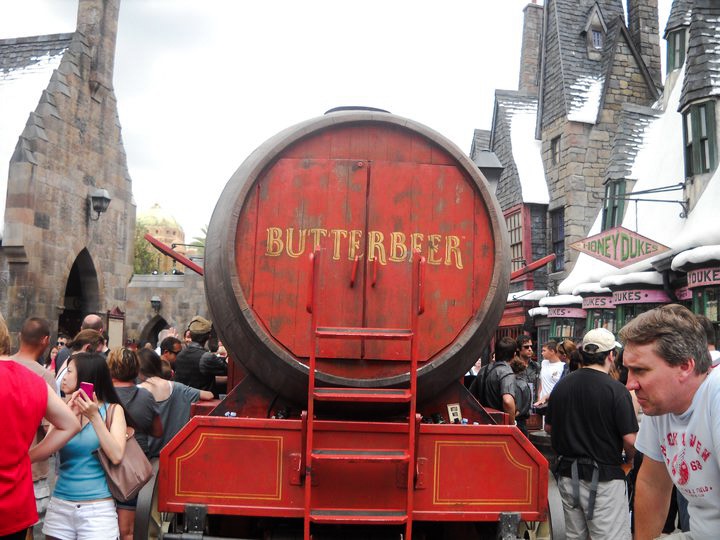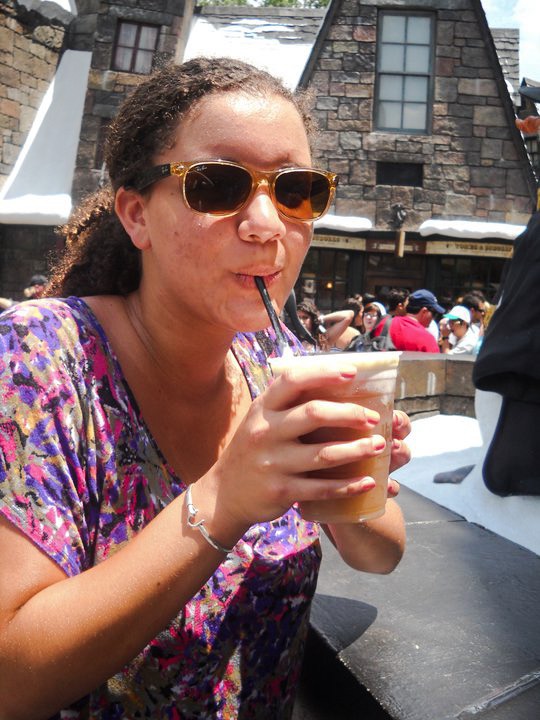 We wandered around the rest of the park before making one last stop that day at the Forbidden Journey where, I'm happy to report, we made it through the entire ride without a hitch. Although I admit that I had to close my eyes during the dementor part of the ride because I hate everything scary.
I believe that they just added new parts to the Wizarding World of Harry Potter (Gringotts and Diagon Alley?) and I'm a bit peeved that I live 12+ hours away but hopefully someday I'll make it back!