Let me start out by saying that the past few days (minus the tiny blips of rain) have been absolutely gorgeous but I didn't get to enjoy them due to the fact that I caught this killer cold that's been floating around campus. But with some rest and a lot of soup, I was able to make it out to one of my favorite events of the fall semester–the first tailgate and football game of the year!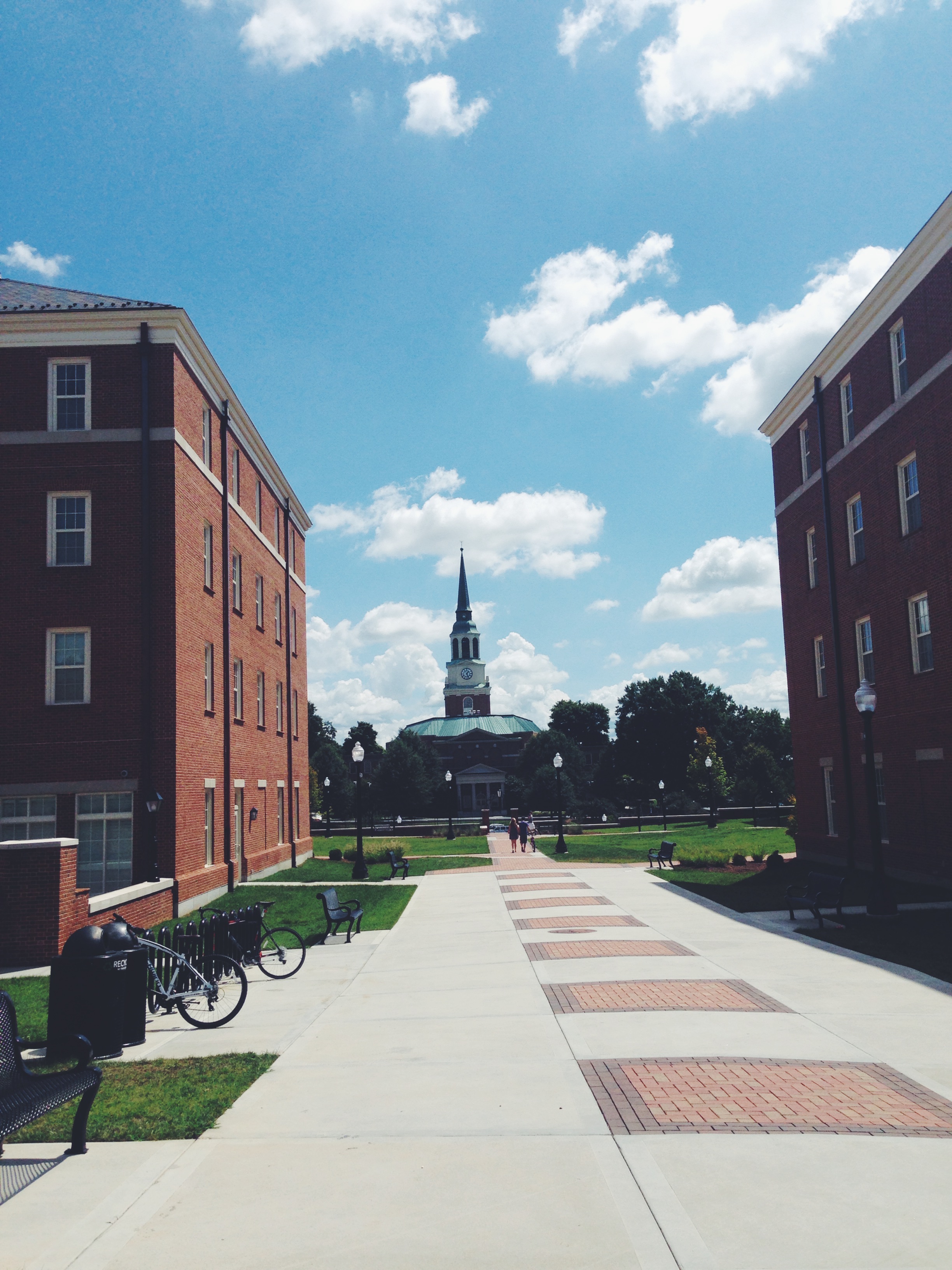 We started out the celebrations at the firsbee house which I sadly have no pictures of, before moving on to the tailgate that my friend Melissa's family was hosting. Her mom was nice enough to drive us over to the stadium and provide us with lots of food, which we gladly partook in before we headed over to the student tailgate section.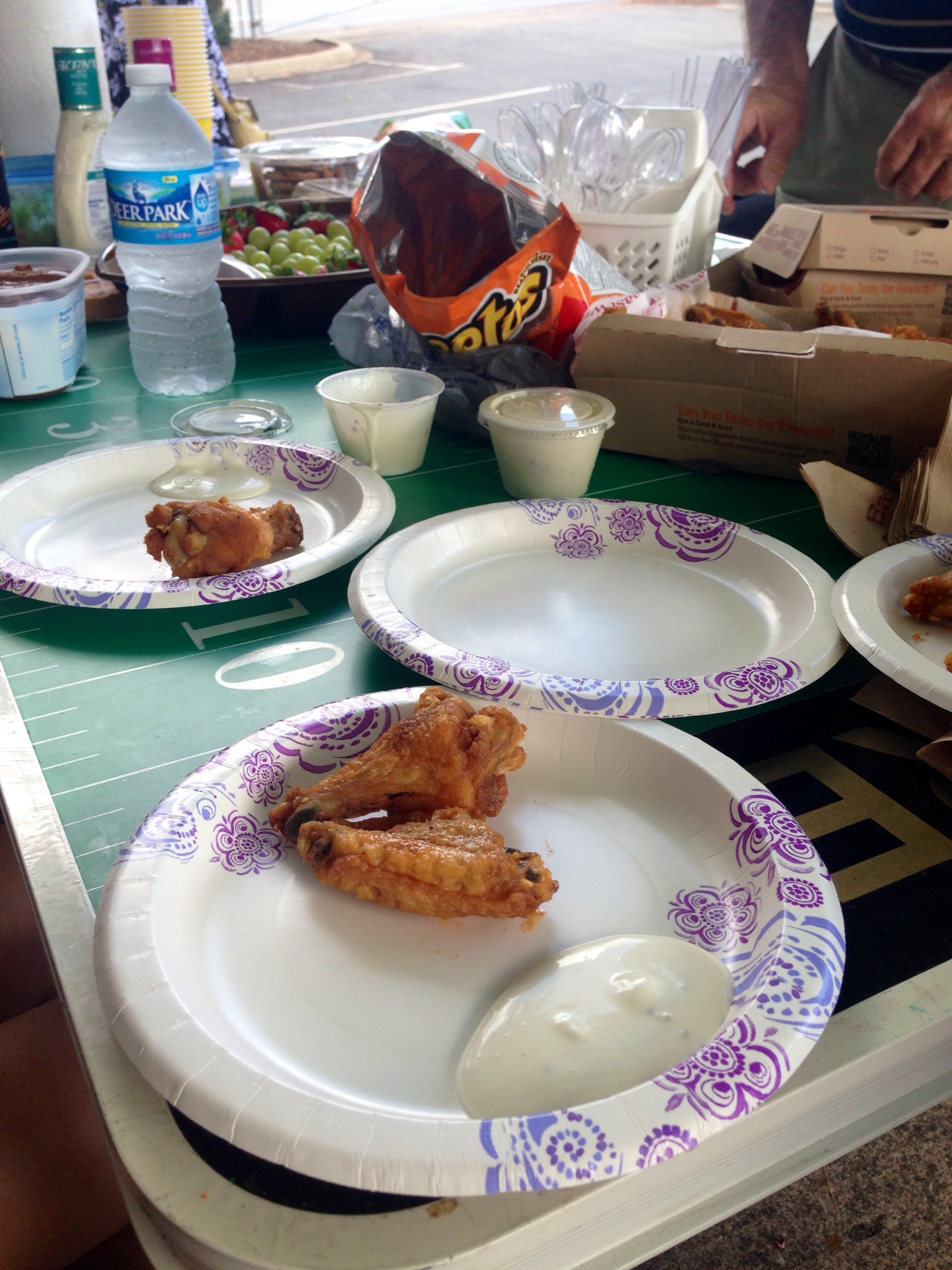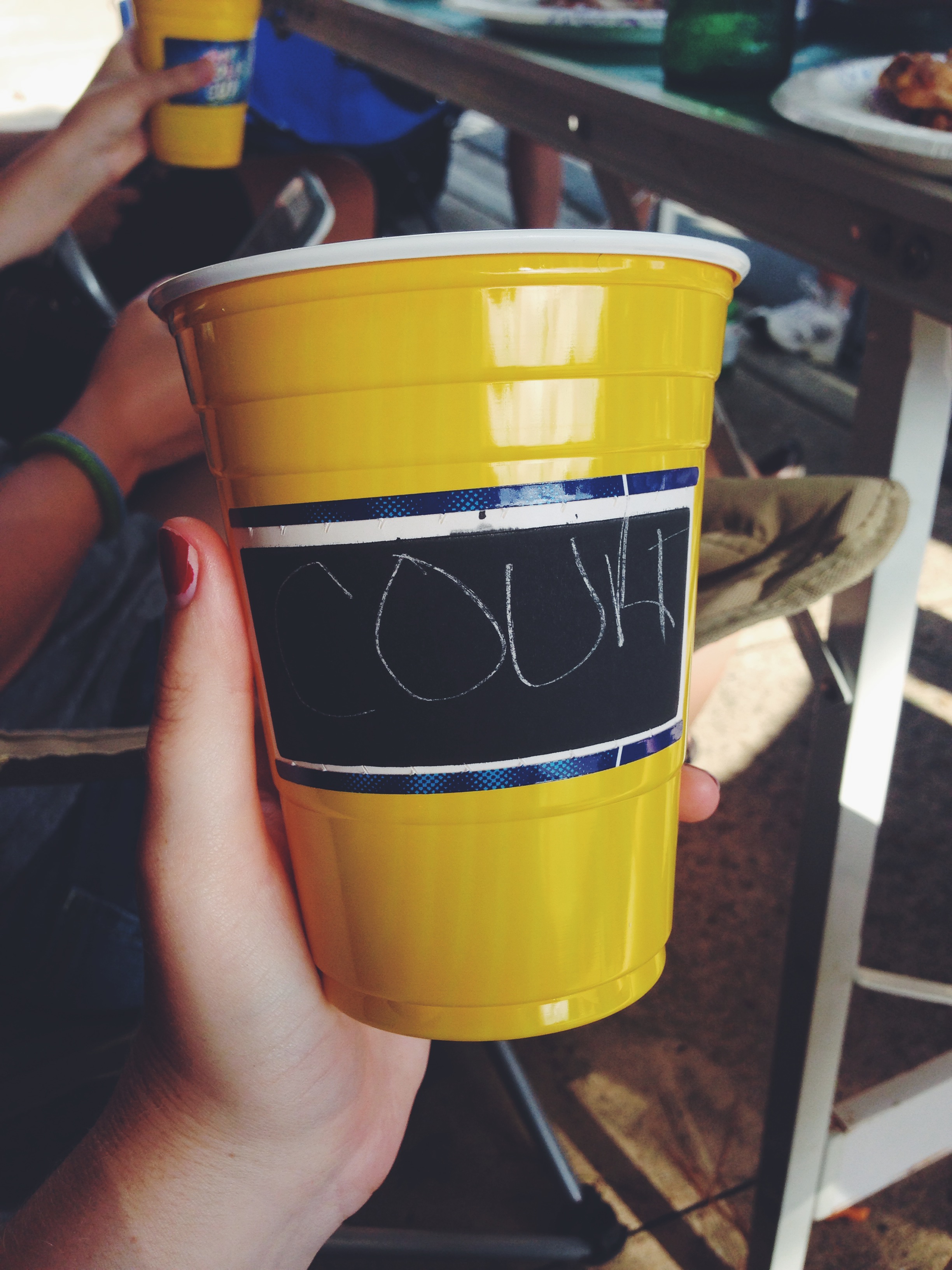 I've never actually taken part in a true tailgate before now, due to being under 21, so I have to admit that it was a bit crazy but so much more fun than I could have imagined. Each fraternity sets up a tent in the area and plays music/serves drinks to those of us who are brave enough to ask for a cup.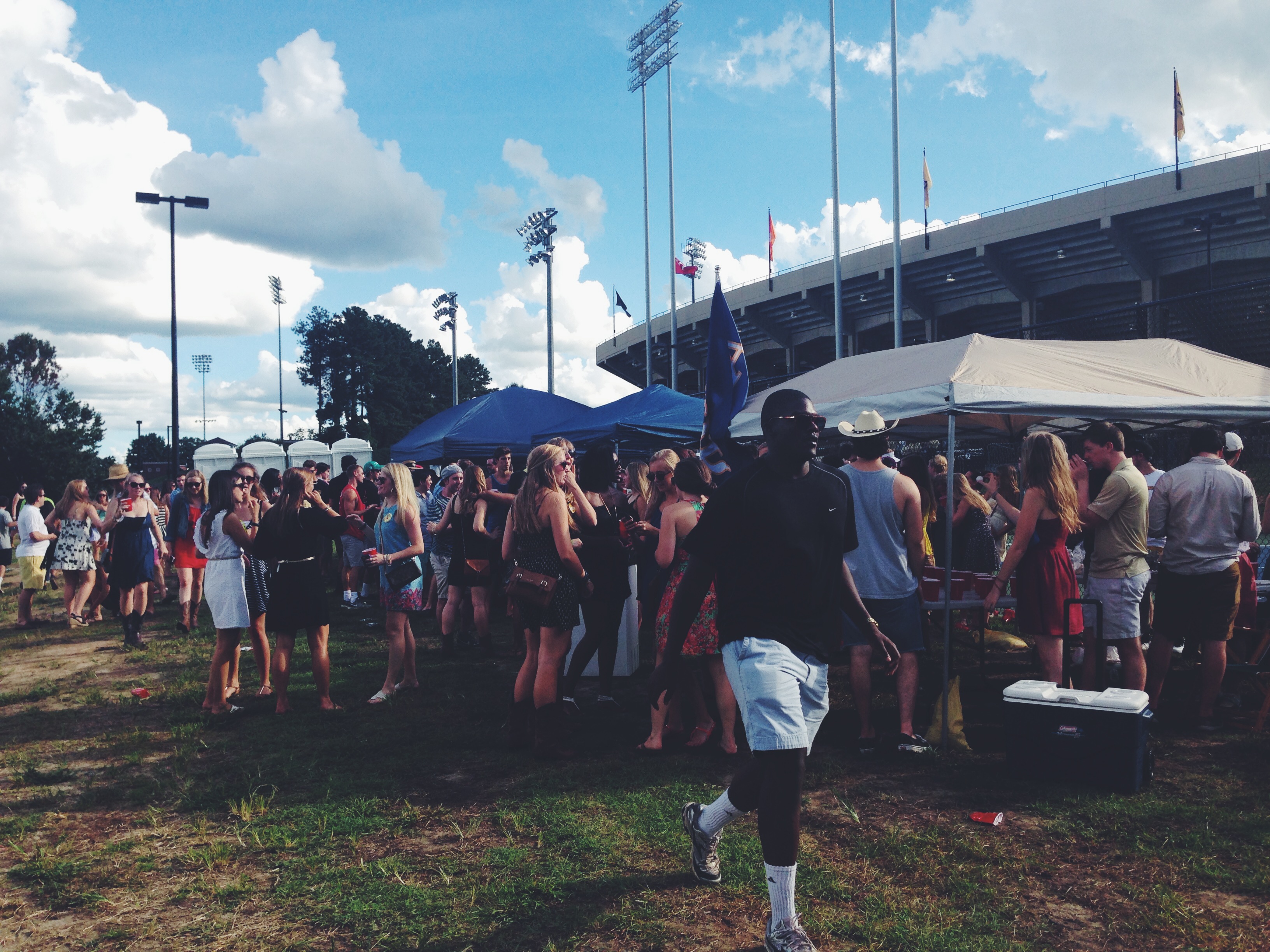 I obviously took the opportunity to talk to everyone I've ever met at Wake and take loads of pictures with my friends throughout the afternoon. Like most other southern schools, Wake students dress to the nines for football games and I tried to go with the Demon Deacon-theme by wearing a black and gold dress.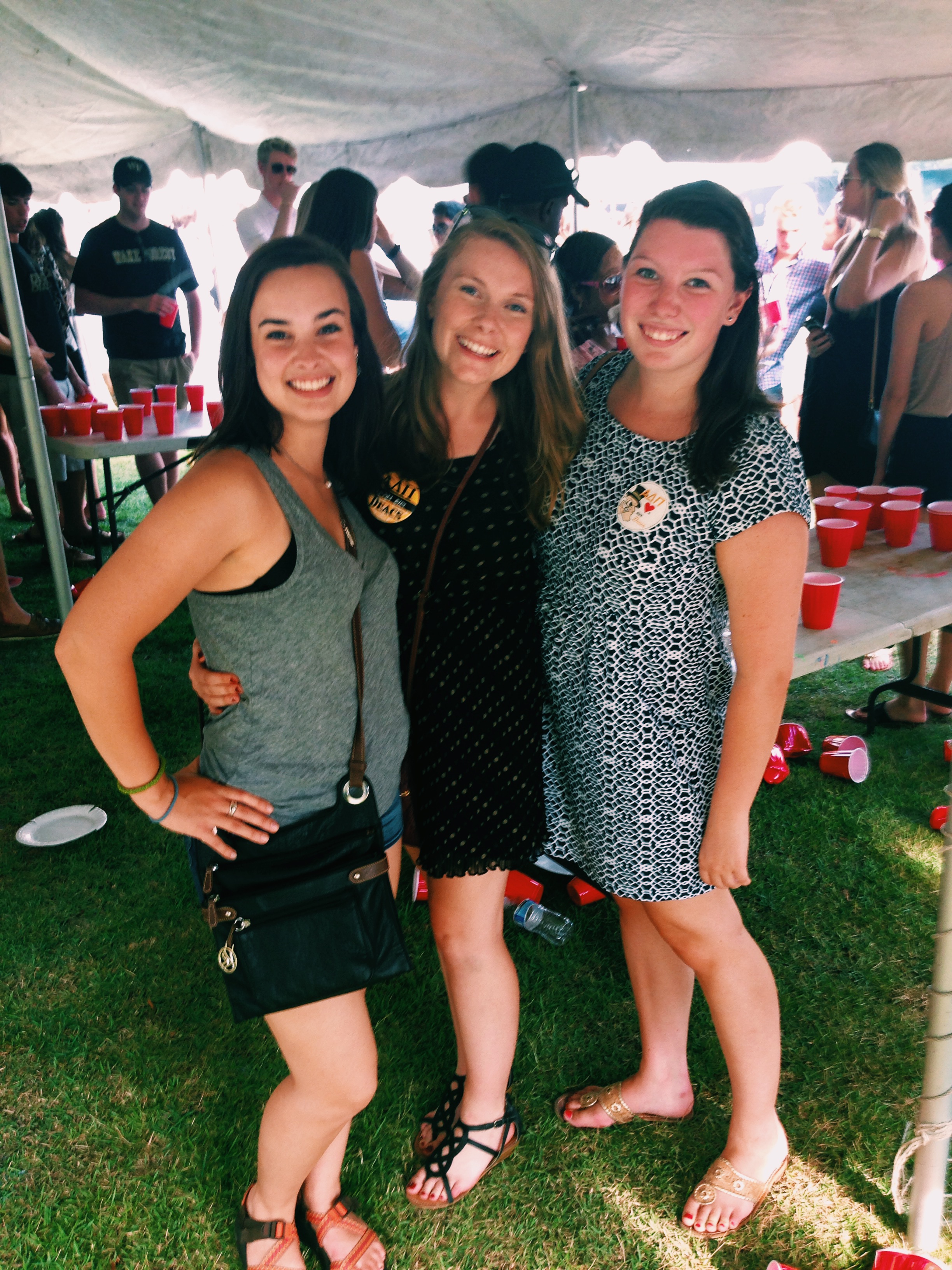 There were many excited reunions and group pictures that couldn't be missed out on (although I have absolutely no idea who you are, boy on the left…).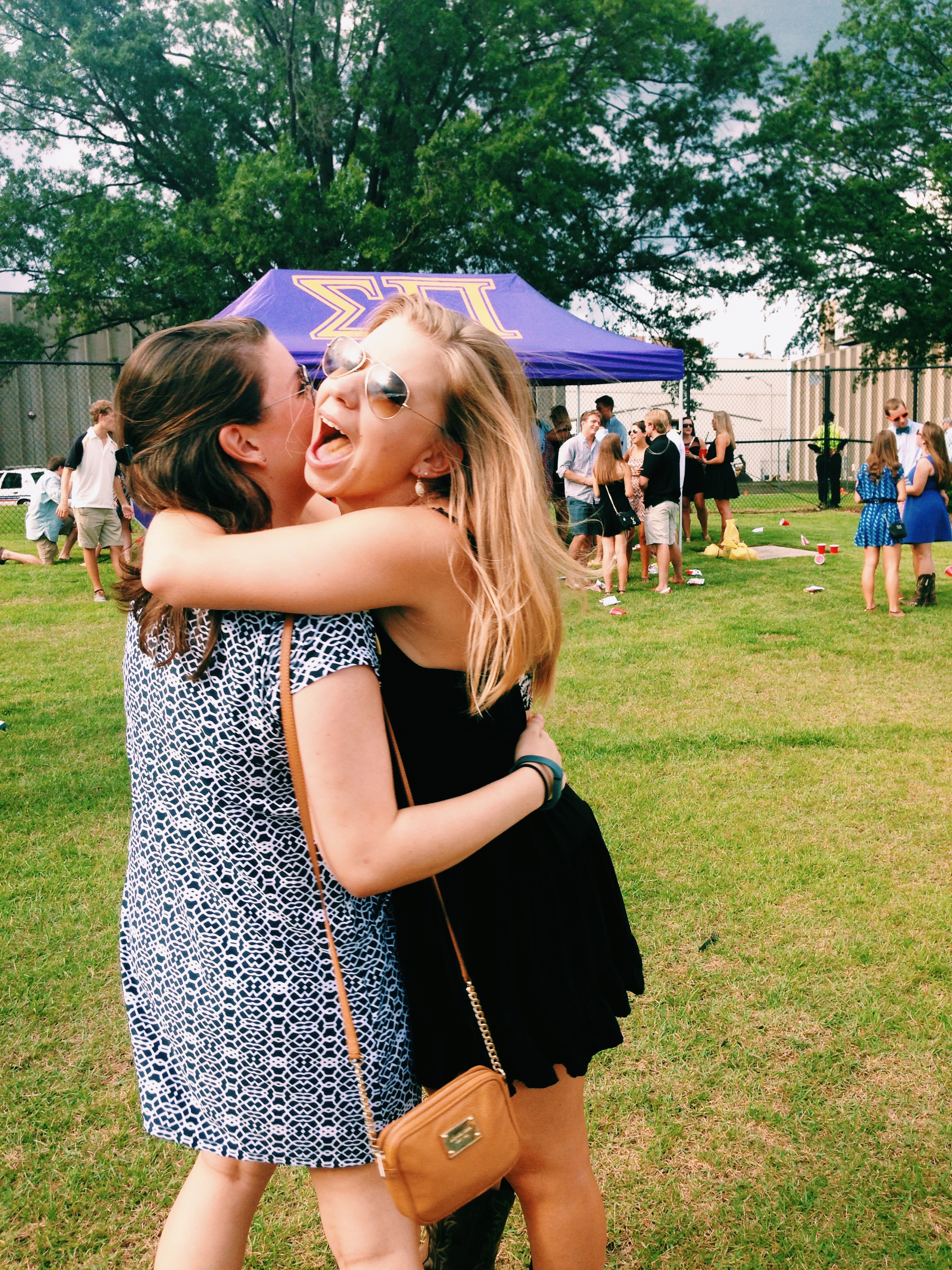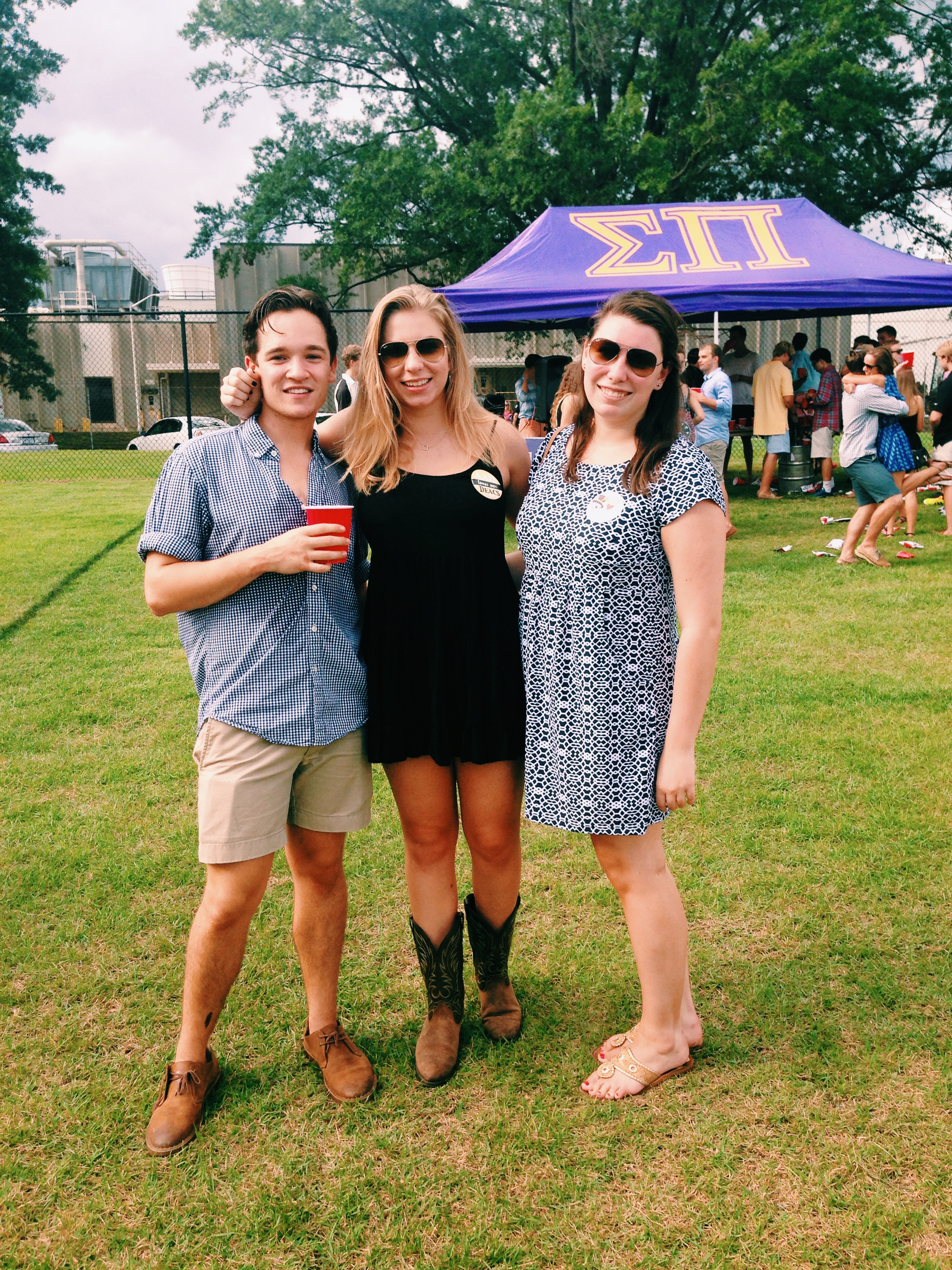 And many diamonds thrown up in the air because ADPi loves our Deacs!
We met up with some friends at one of the tents and forced the brothers to take pictures of us until they probably wanted to throw us out. But we looked cute so who cares.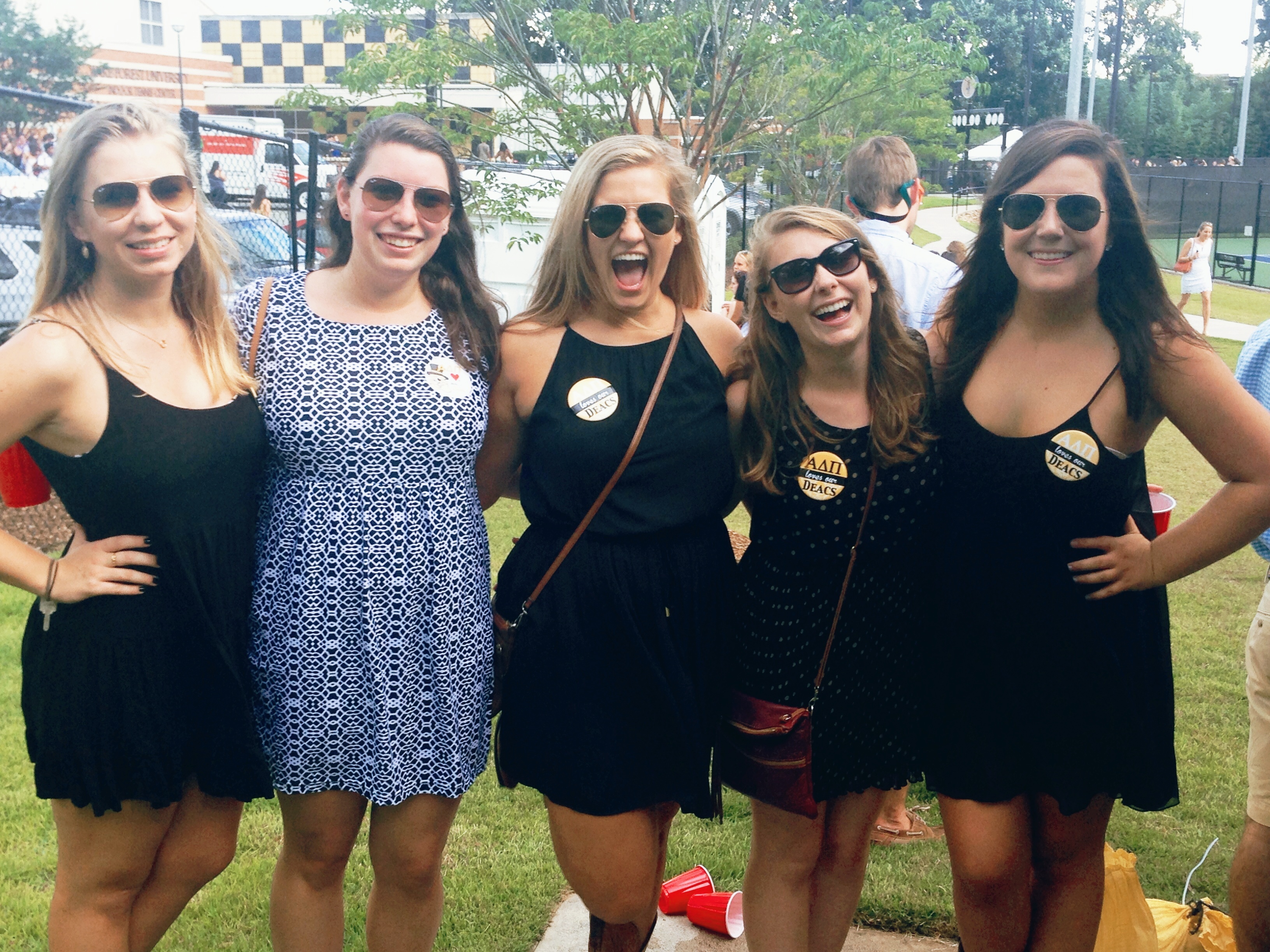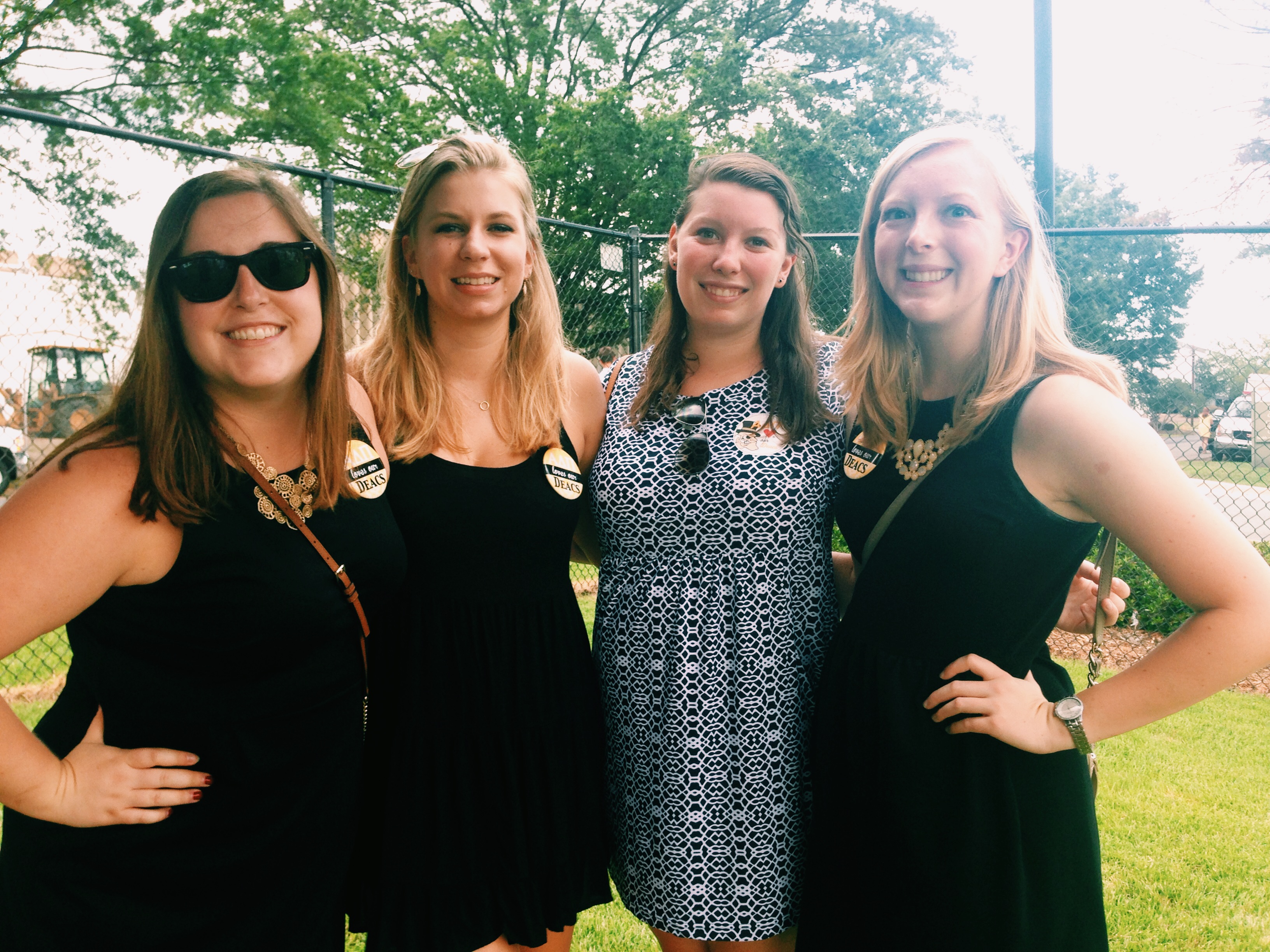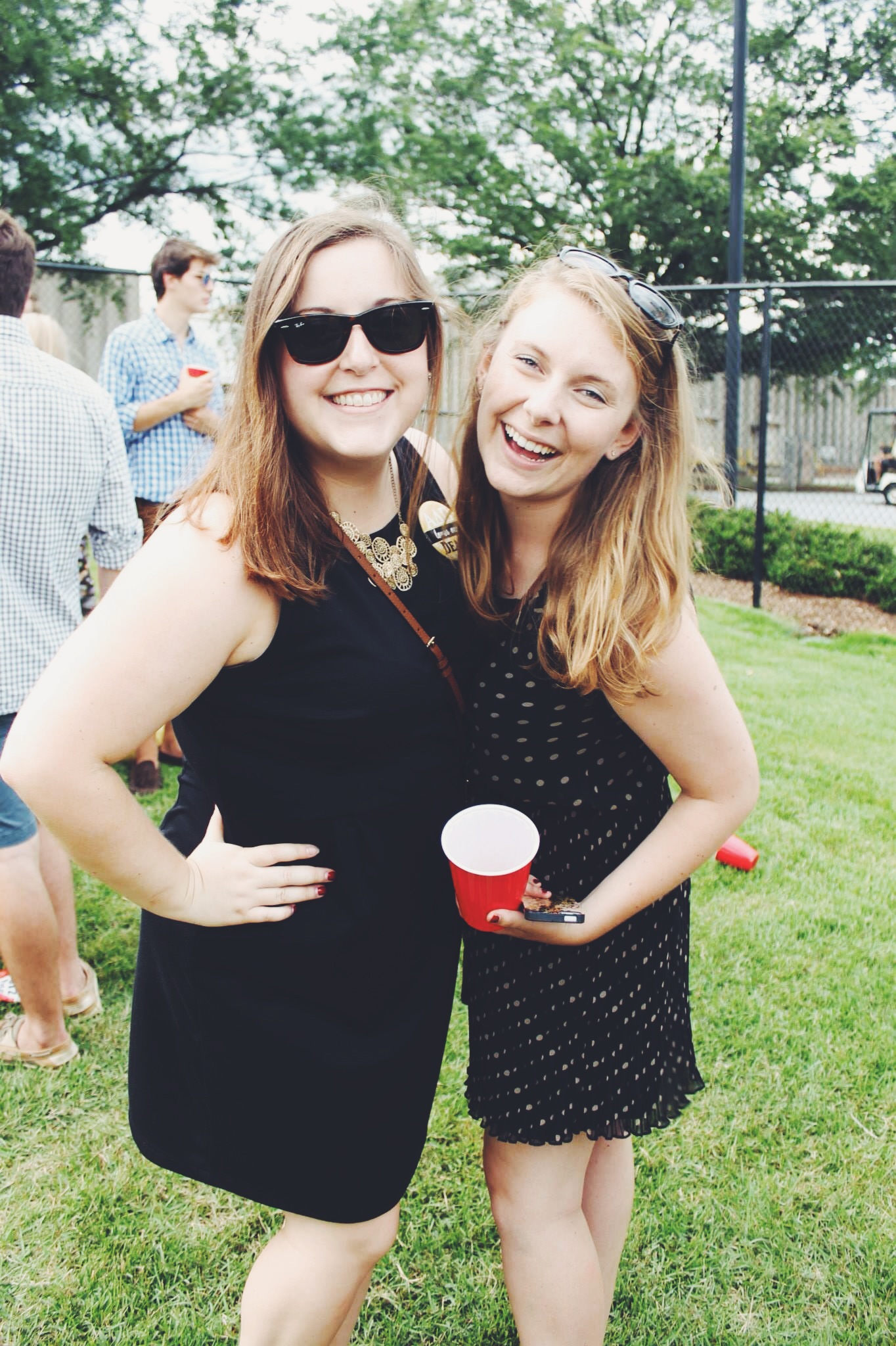 Every where you look you could see a red Solo cup, which totally fulfills the stereotype that British people have about Americans. Can you believe that a guy in London told me that his friend spent over $100 on Solo cups for his American-themed party??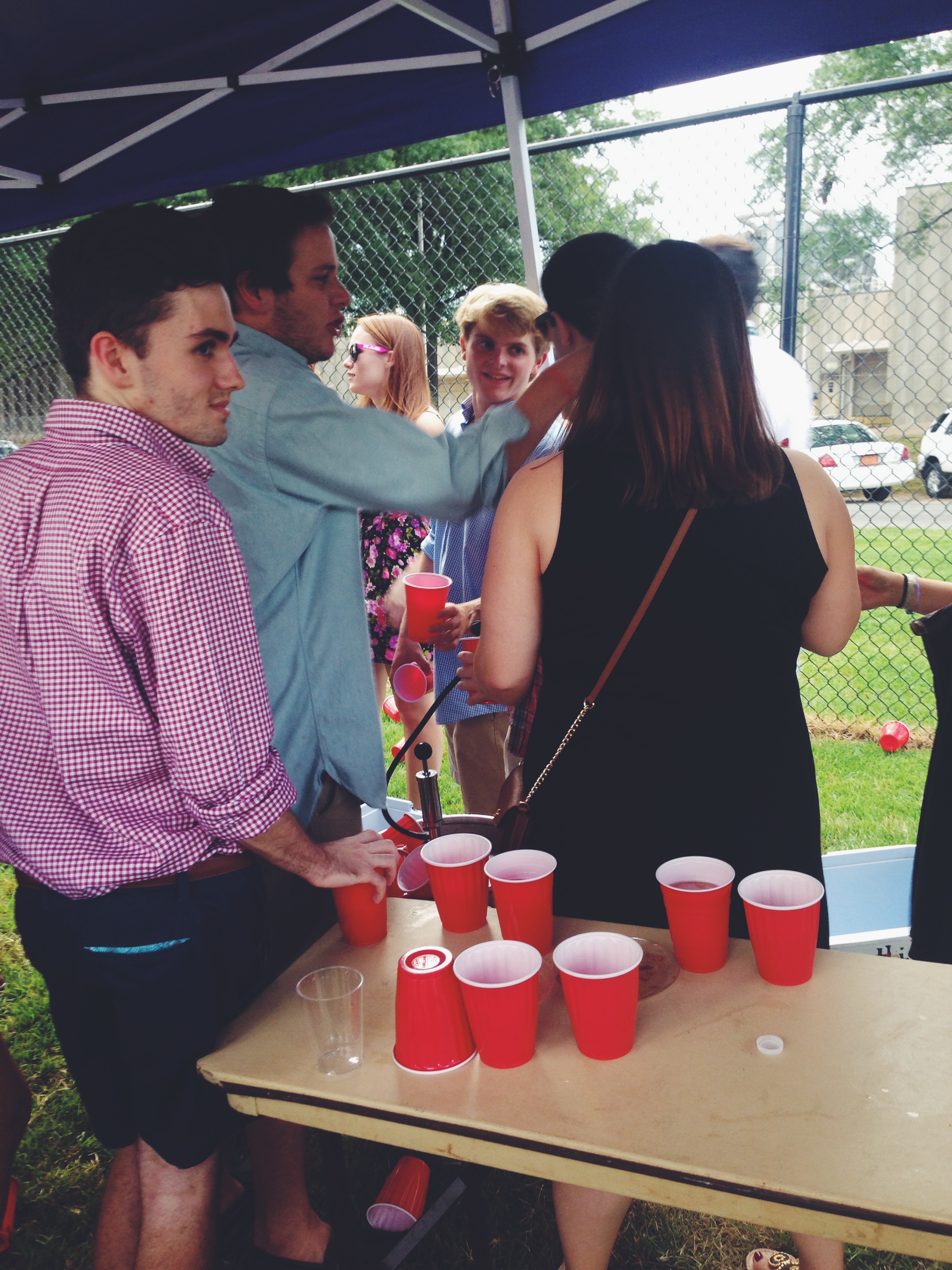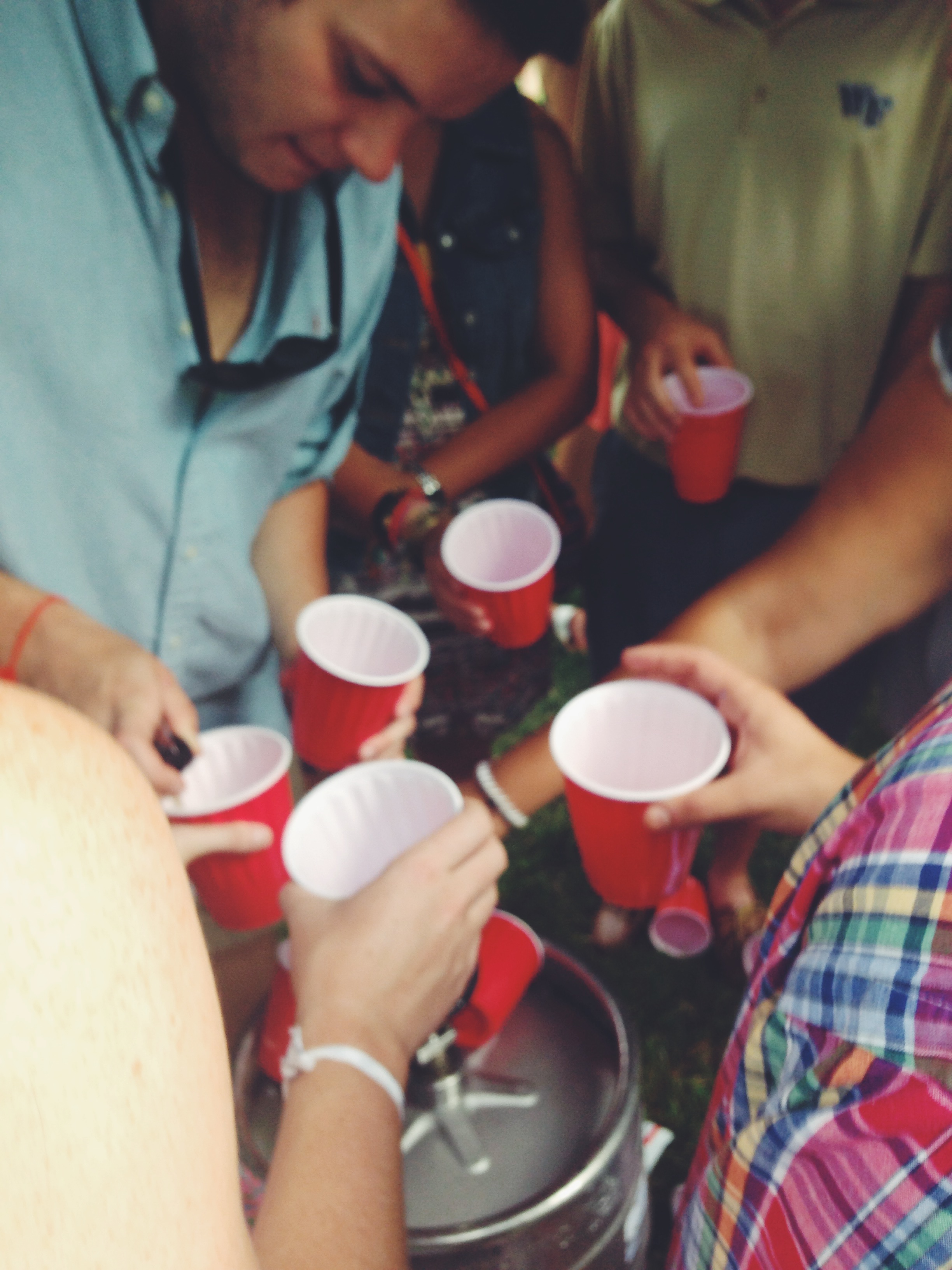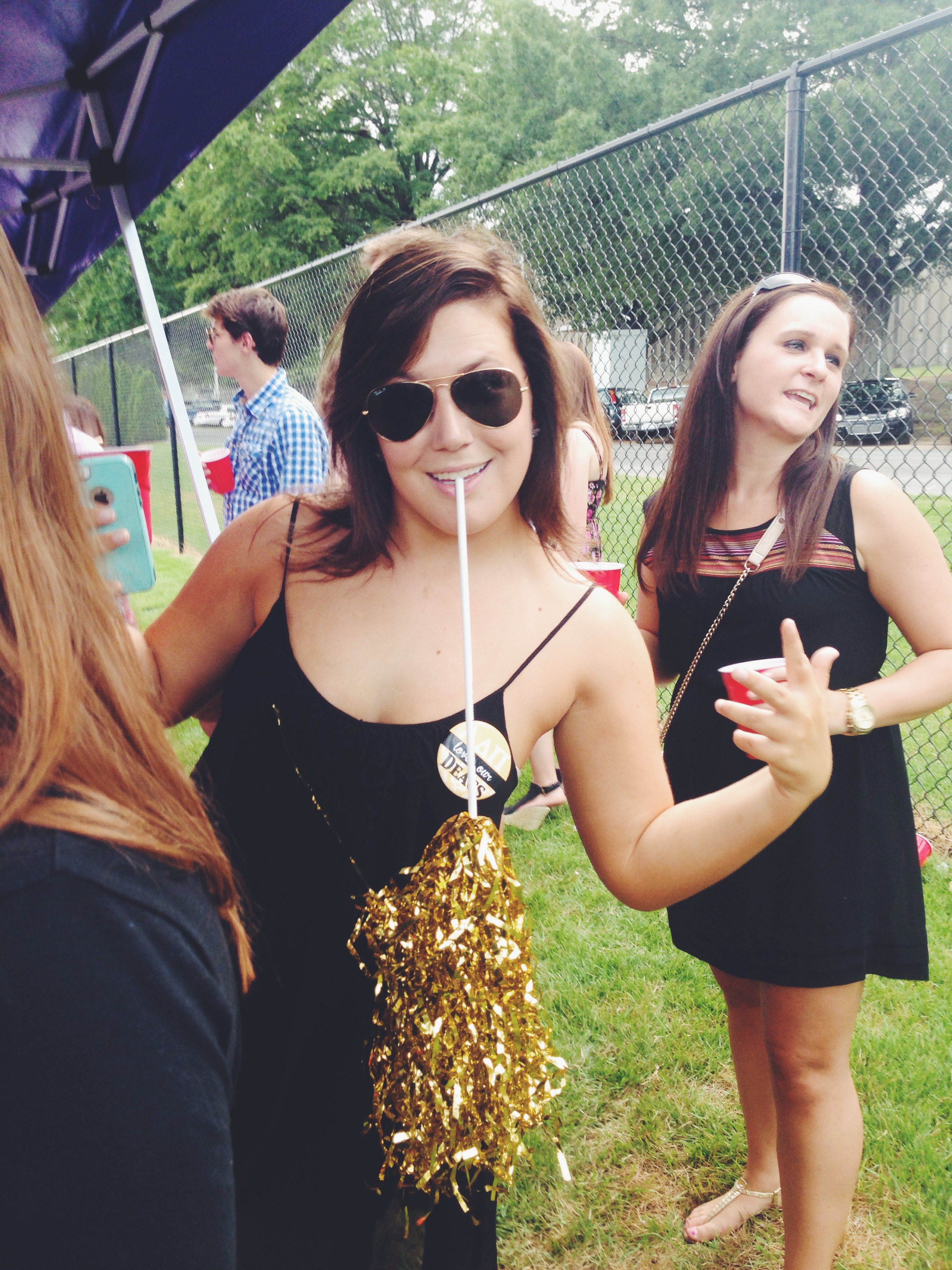 I had such a great time seeing all of my friends and catching up with what everyone's been up to the past week. The social aspect of the football game is one of the best parts of the experience in my opinion and I made sure to document almost every minute of it.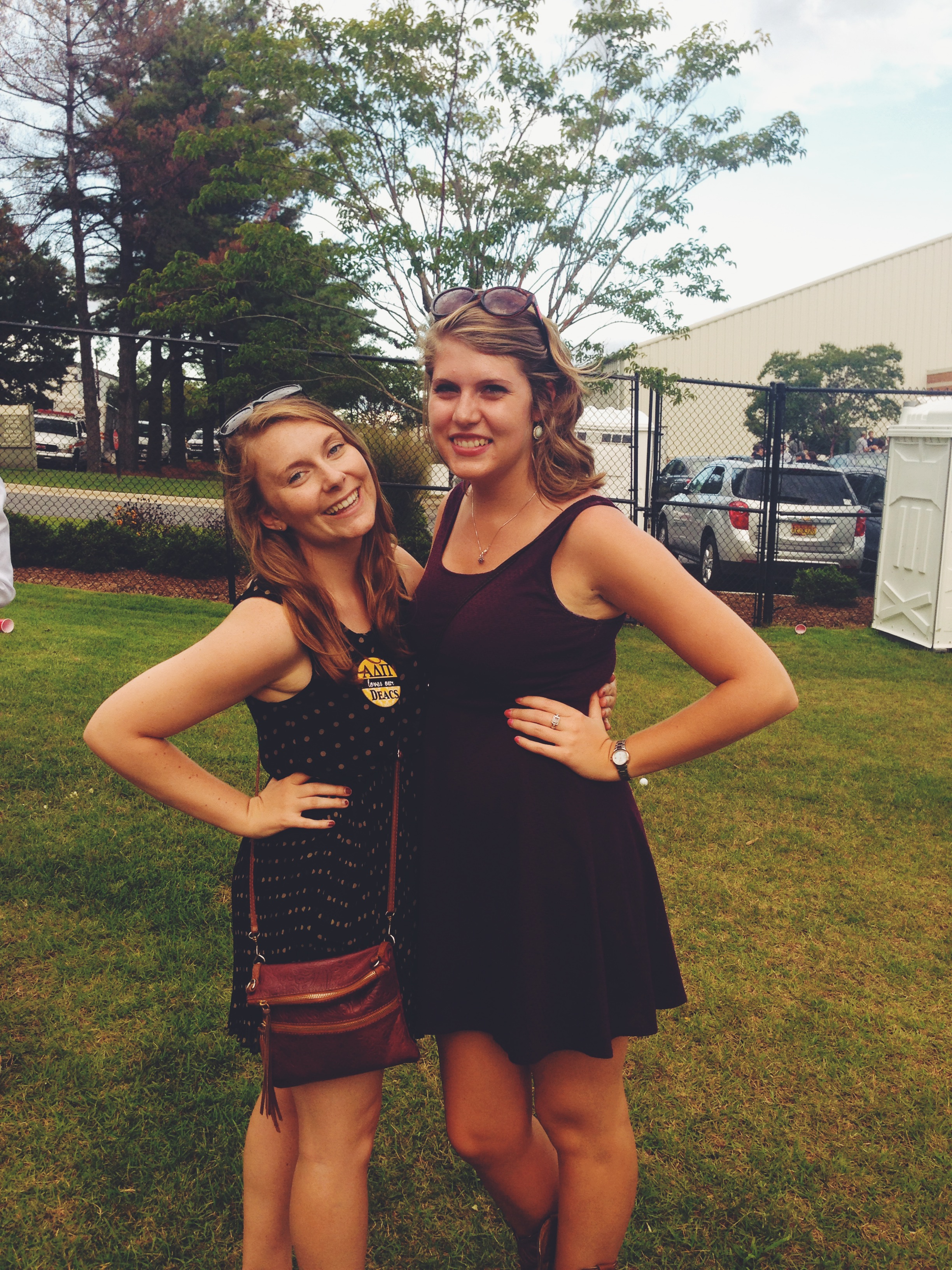 The Mrv made a surprise appearance which totally made my day.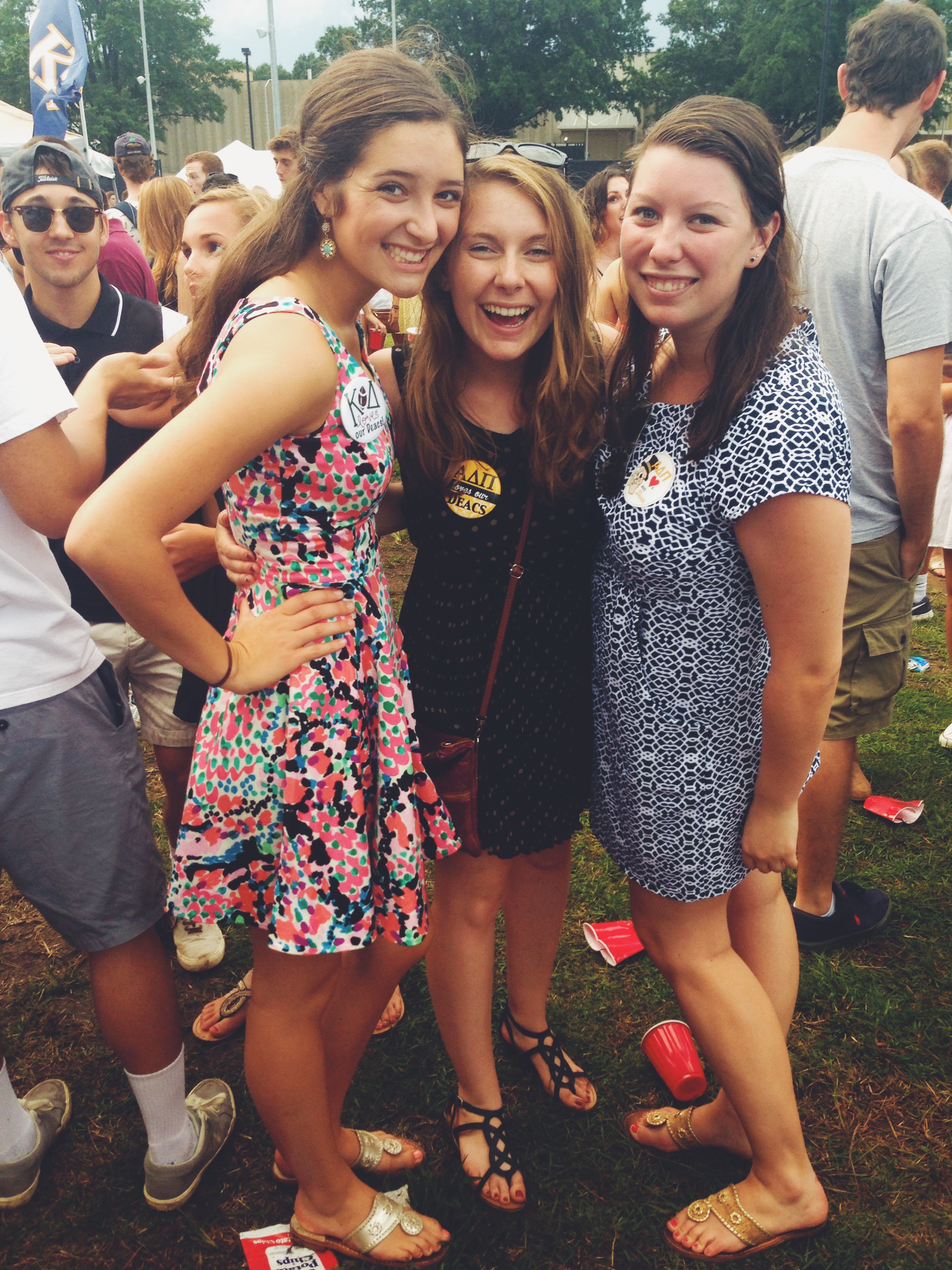 We finally made it into the game with very little time to spare. We played against Gardner Webb, so it wasn't like we were exactly rushing in to get the best seats (we ended up beating them 23-7). We were pretty high up in the student section but we were able to snag seats with the rest of the frisbee team which made for a very entertaining game.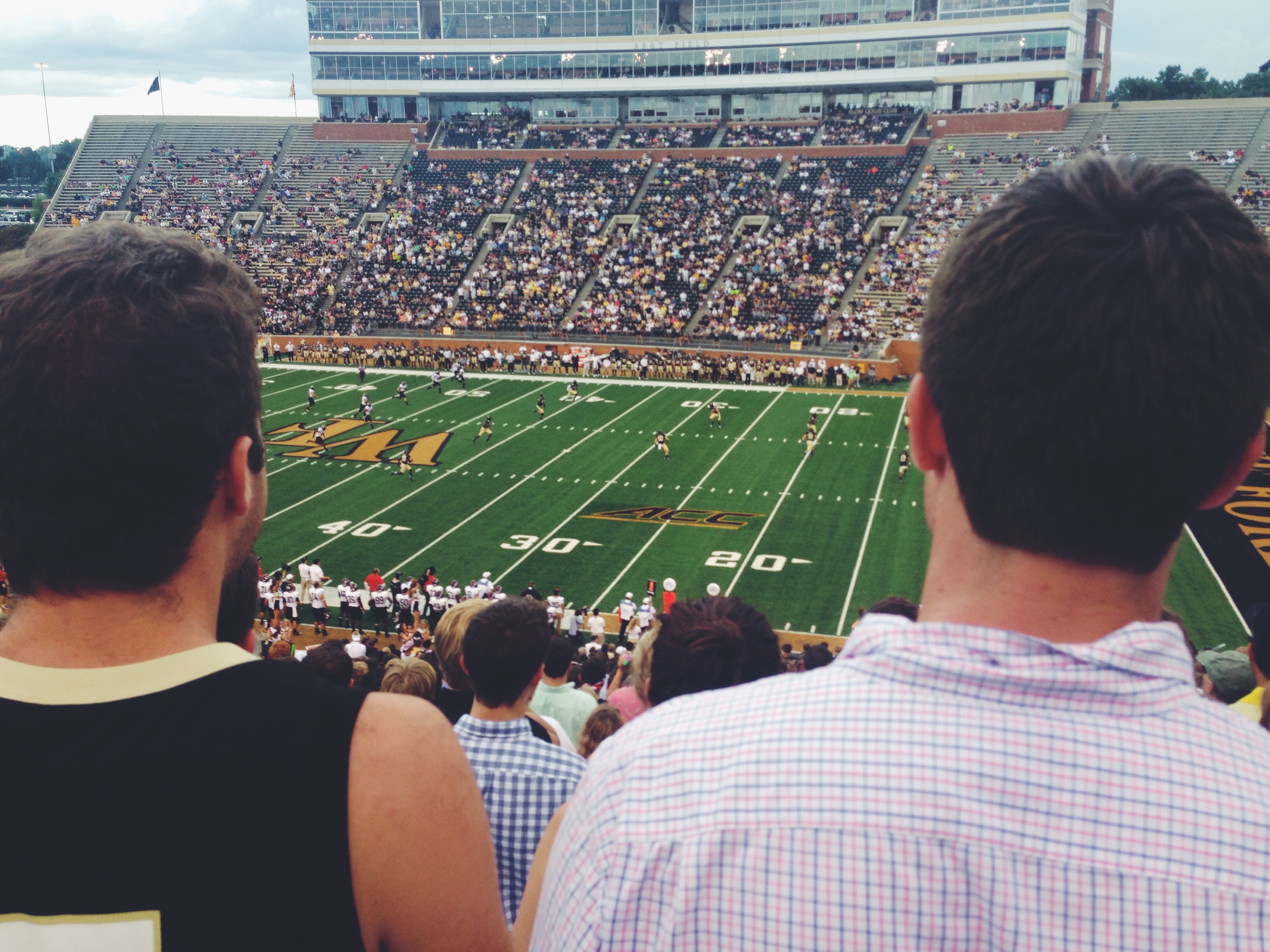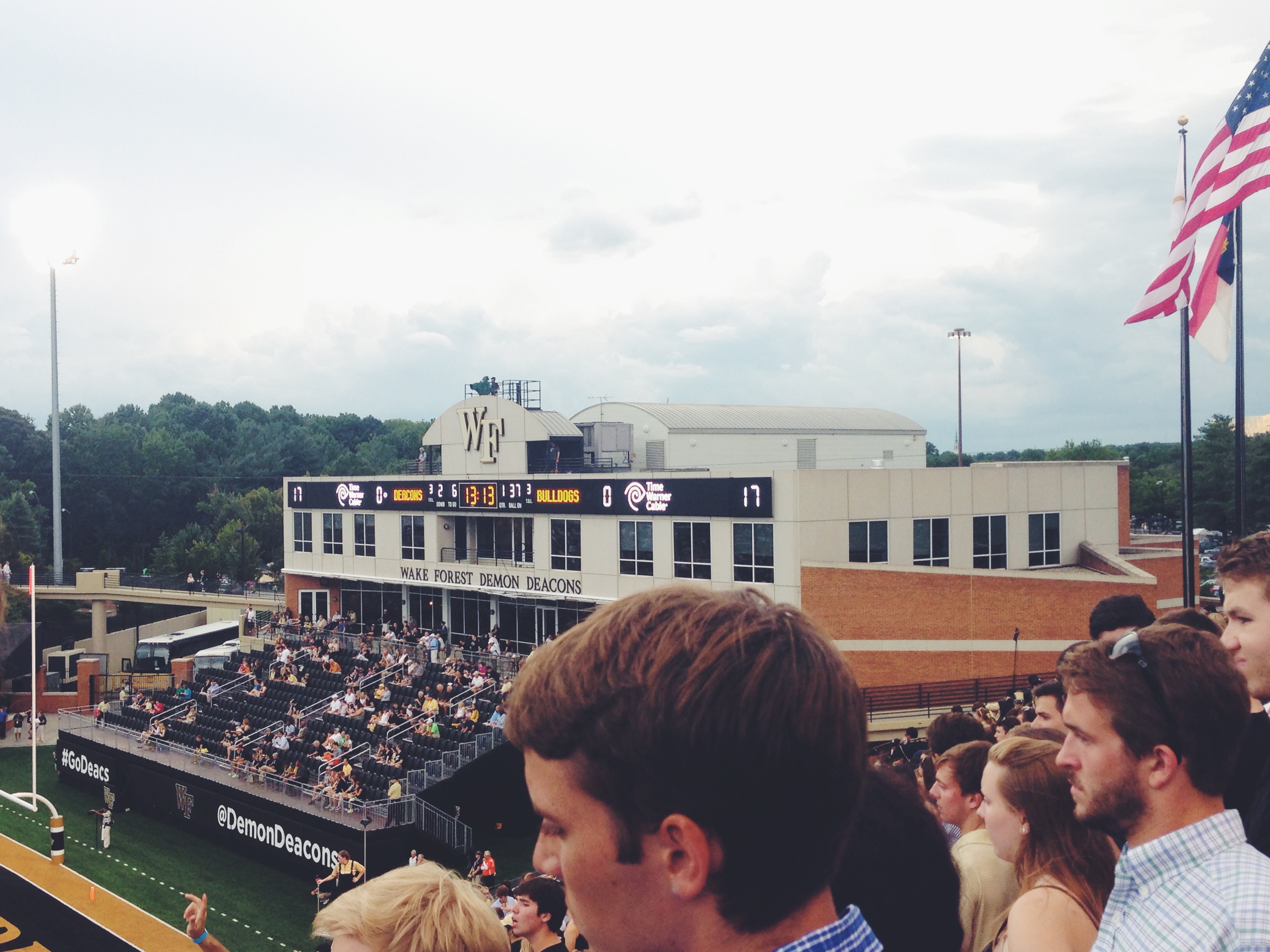 Wake Forest has one of the best looking football stadiums I've ever seen and because our student population is on the smaller side we get into the football games for free with our student IDs. The student attendance was fantastic tonight although I can't say the same for the season ticket holder section, which makes sense since it wasn't the most exciting game of the season.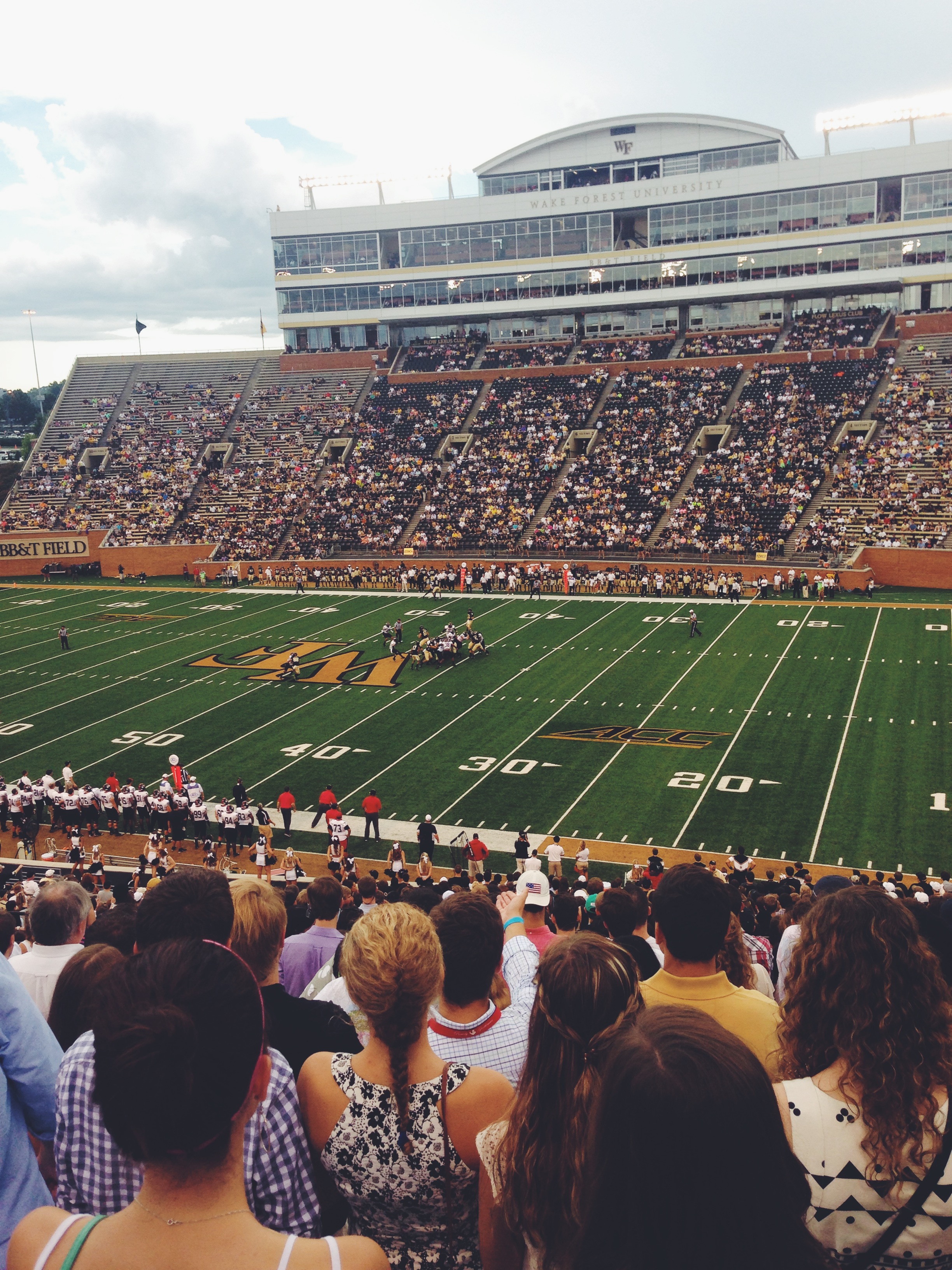 I didn't take this picture but it shows just how crazy of a twist the weather took towards the end of the game!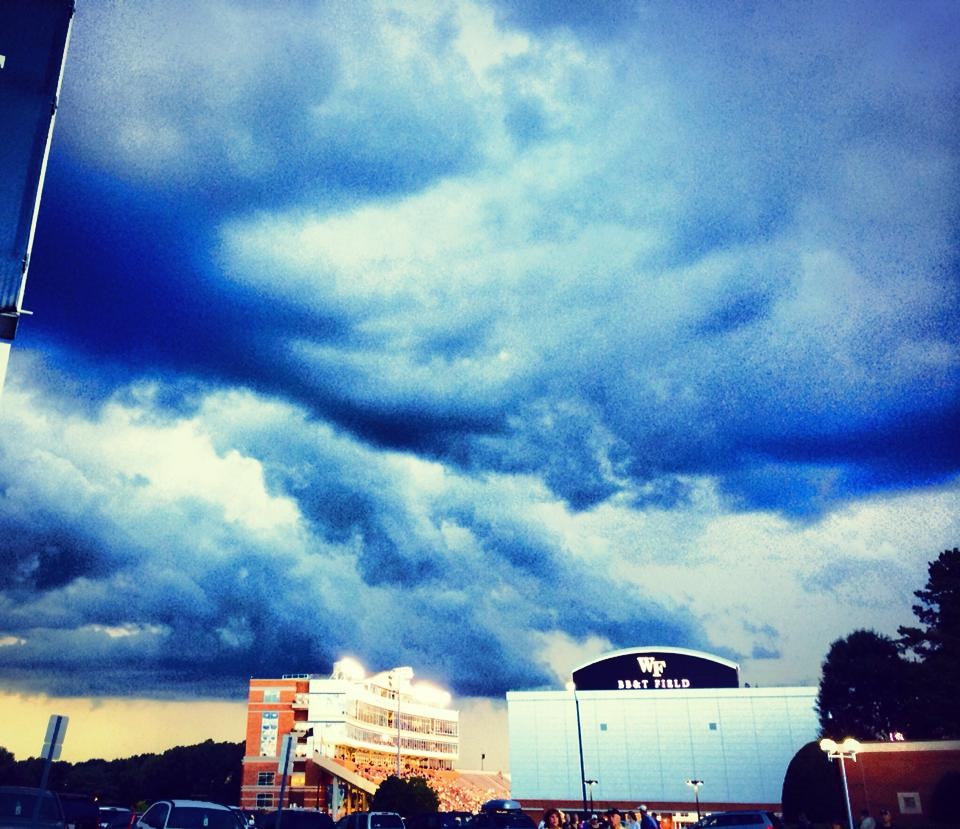 Kelsey was obviously super engaged in the game so we decided to head out shortly into halftime. After pushing our way through the frat brothers trying to catch a ride home, we jumped into Kelsey's boyfriend's car.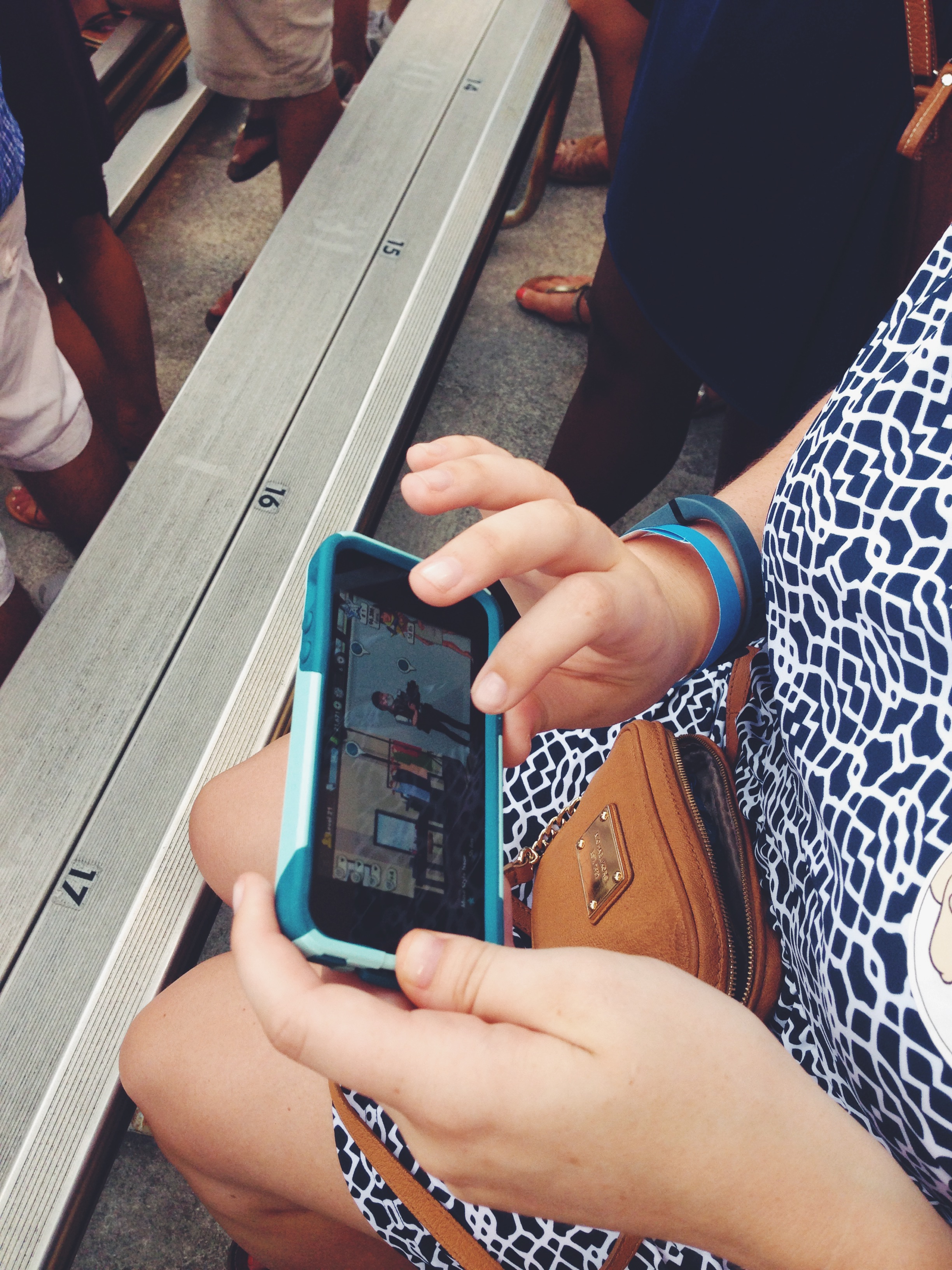 Sean was nice enough to drive us to one of my favorite restaurants in Winston, Tequila. The food is delicious and super cheap compared to other Mexican restaurants, so it's hard to not love Tequila (all of my friends were super jealous that we ate dinner there).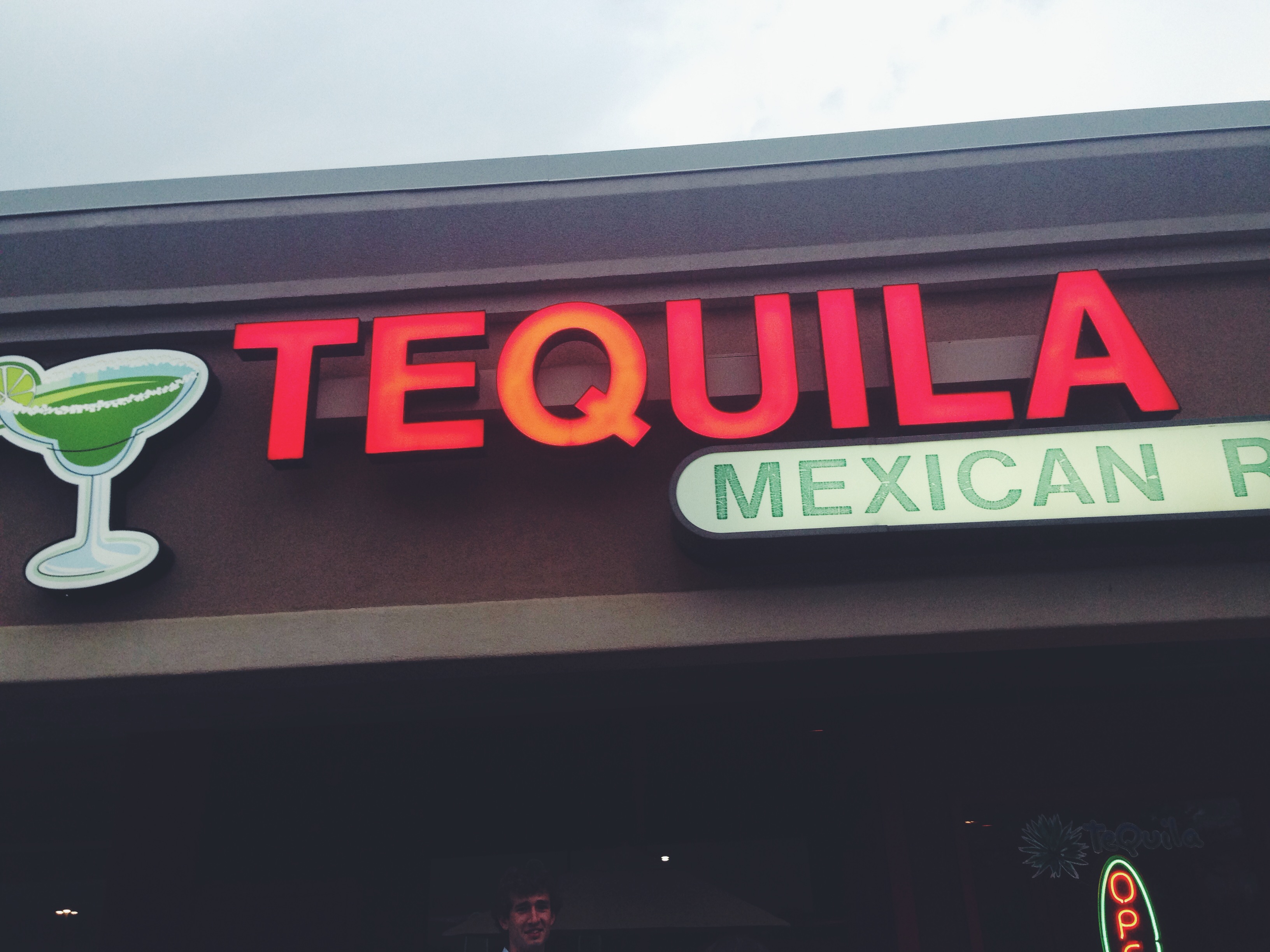 We started out dinner with chips and queso, and Sean and I toasted to an awesome night with margaritas.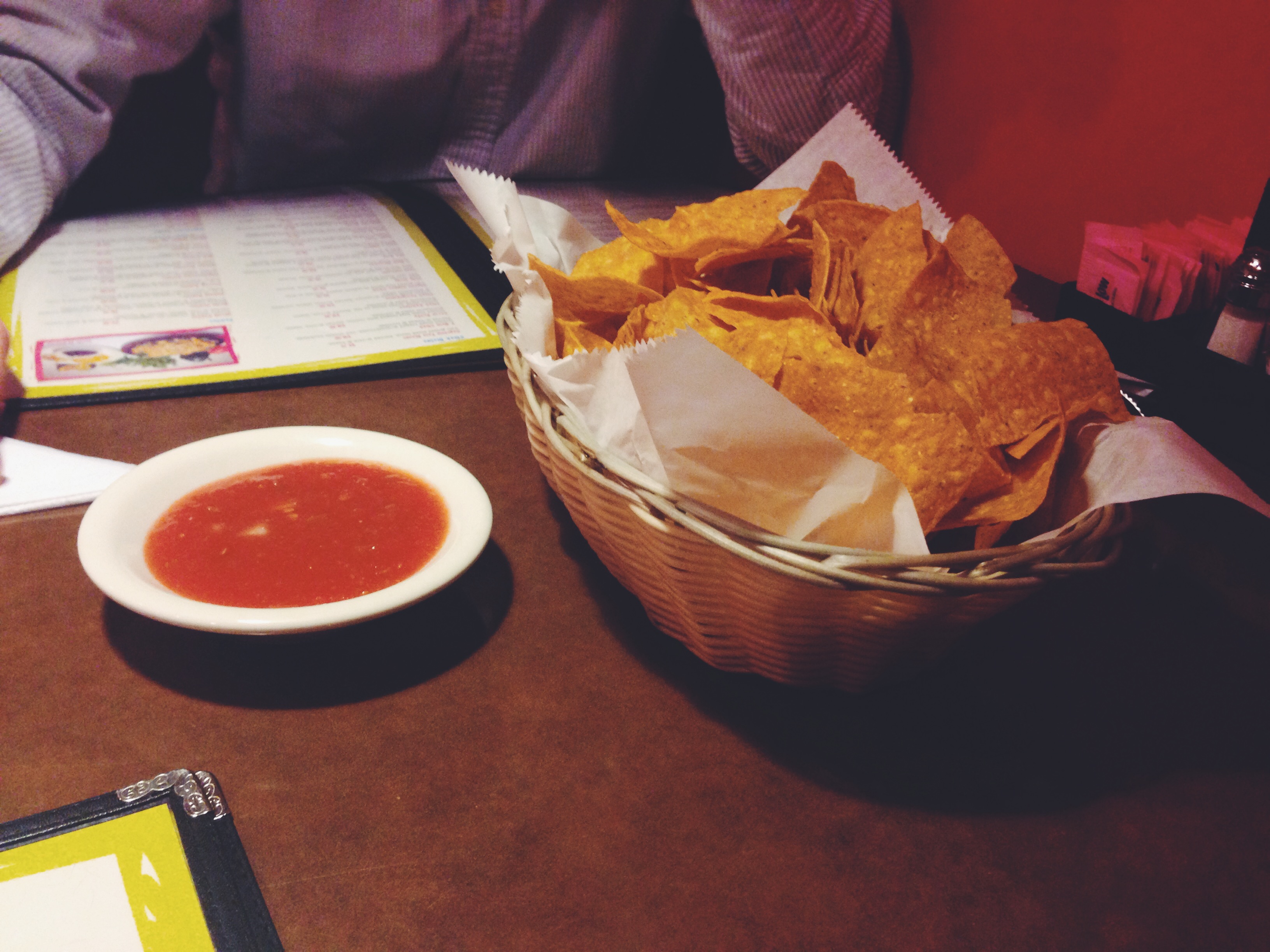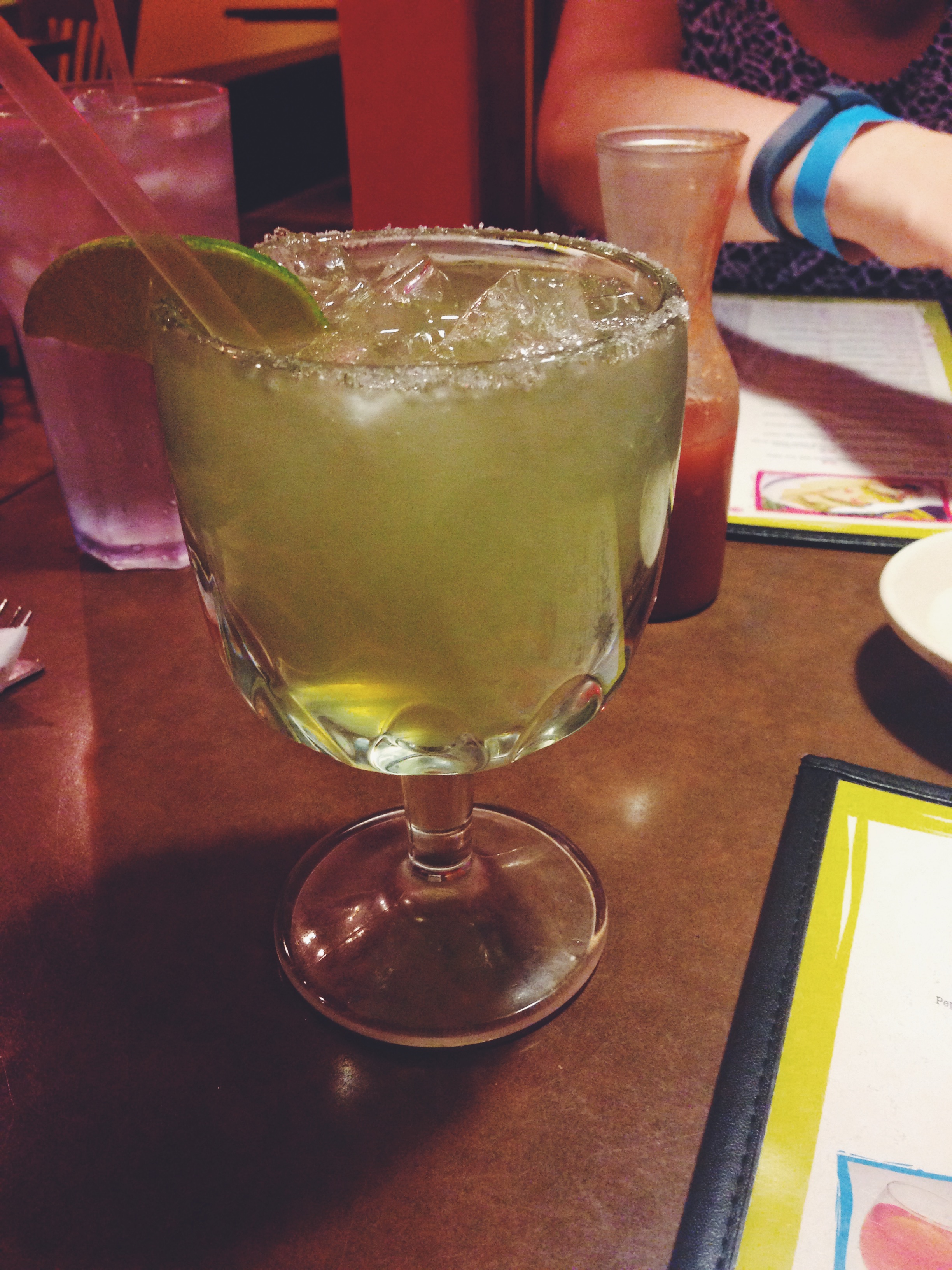 I ordered chicken enchilada verdes but we were all too full to finish our meals, and I ended up taking mine home as leftovers. I always eat way too many chips when we go to Tequila.
I'd like to make a shout out to Sean and Kelsey, and thank them for letting me be their constant third wheel. So cute!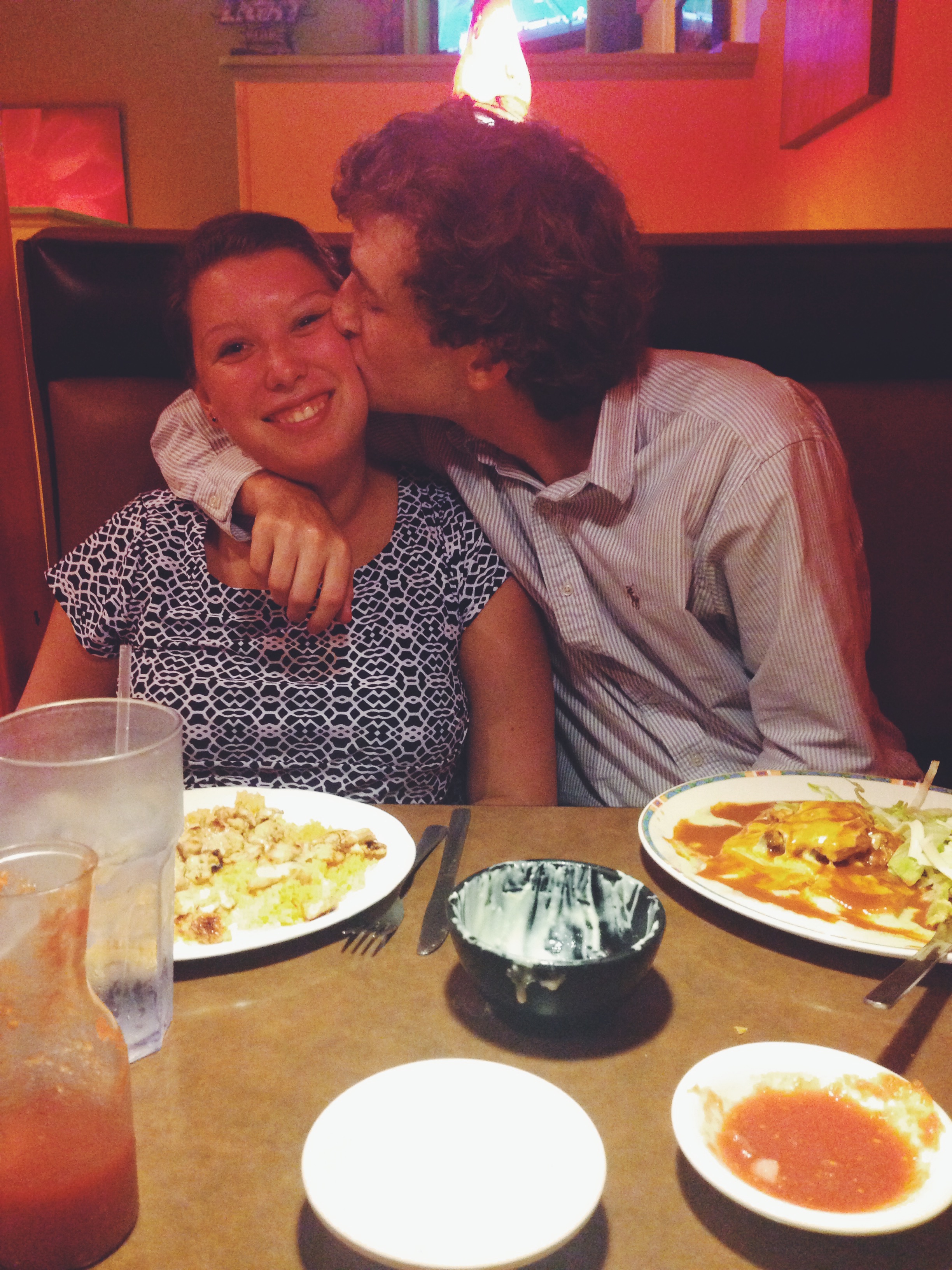 I woke up early the next morning to go for a run, which was something my body definitely needed after a lack of physical activity the previous few days. I was taken aback by the number of fallen leaves and the fact that the trees are starting to turn yellow and orange. This is just not acceptable at all because I'm still not ready to accept that summer is over.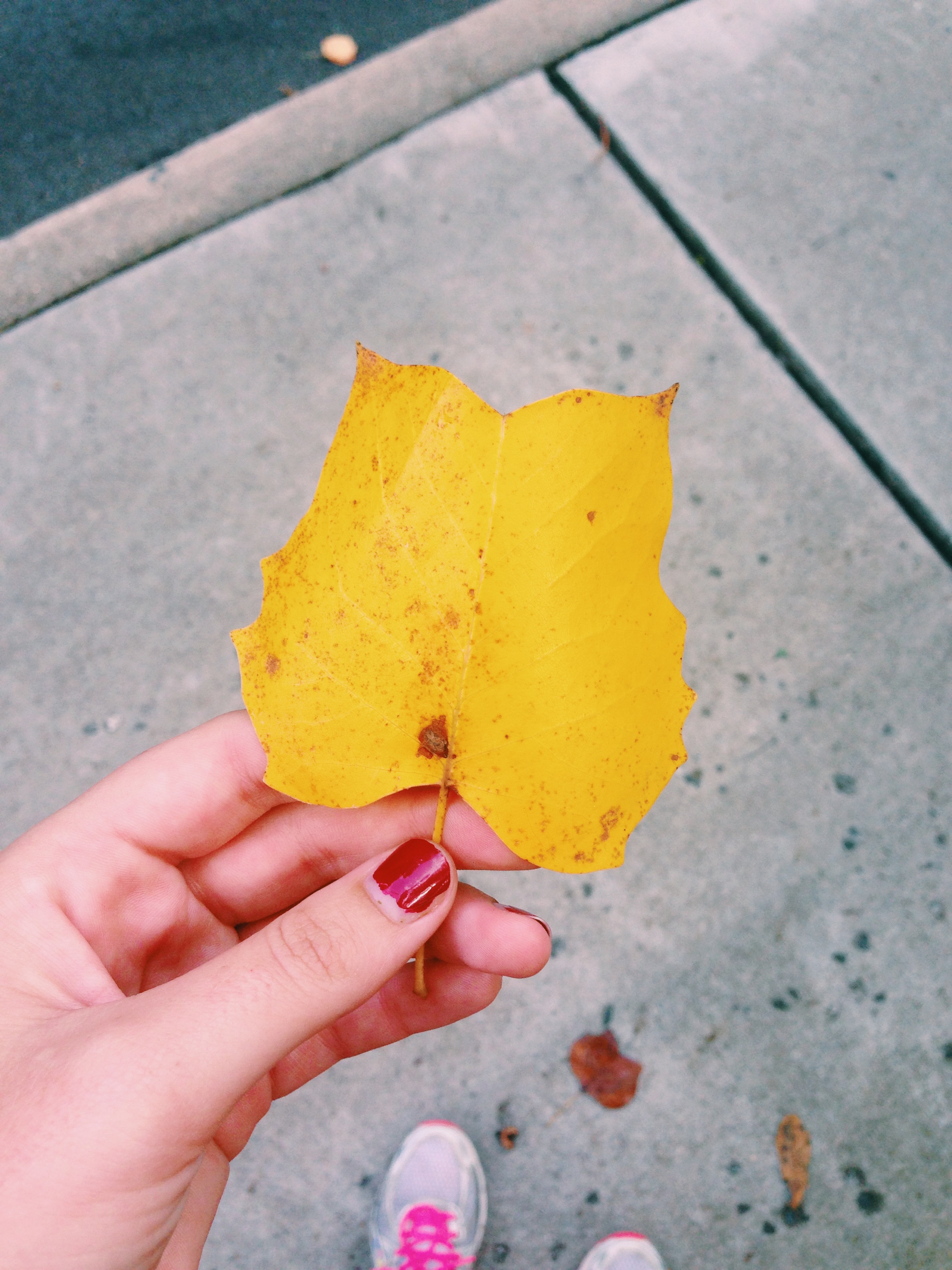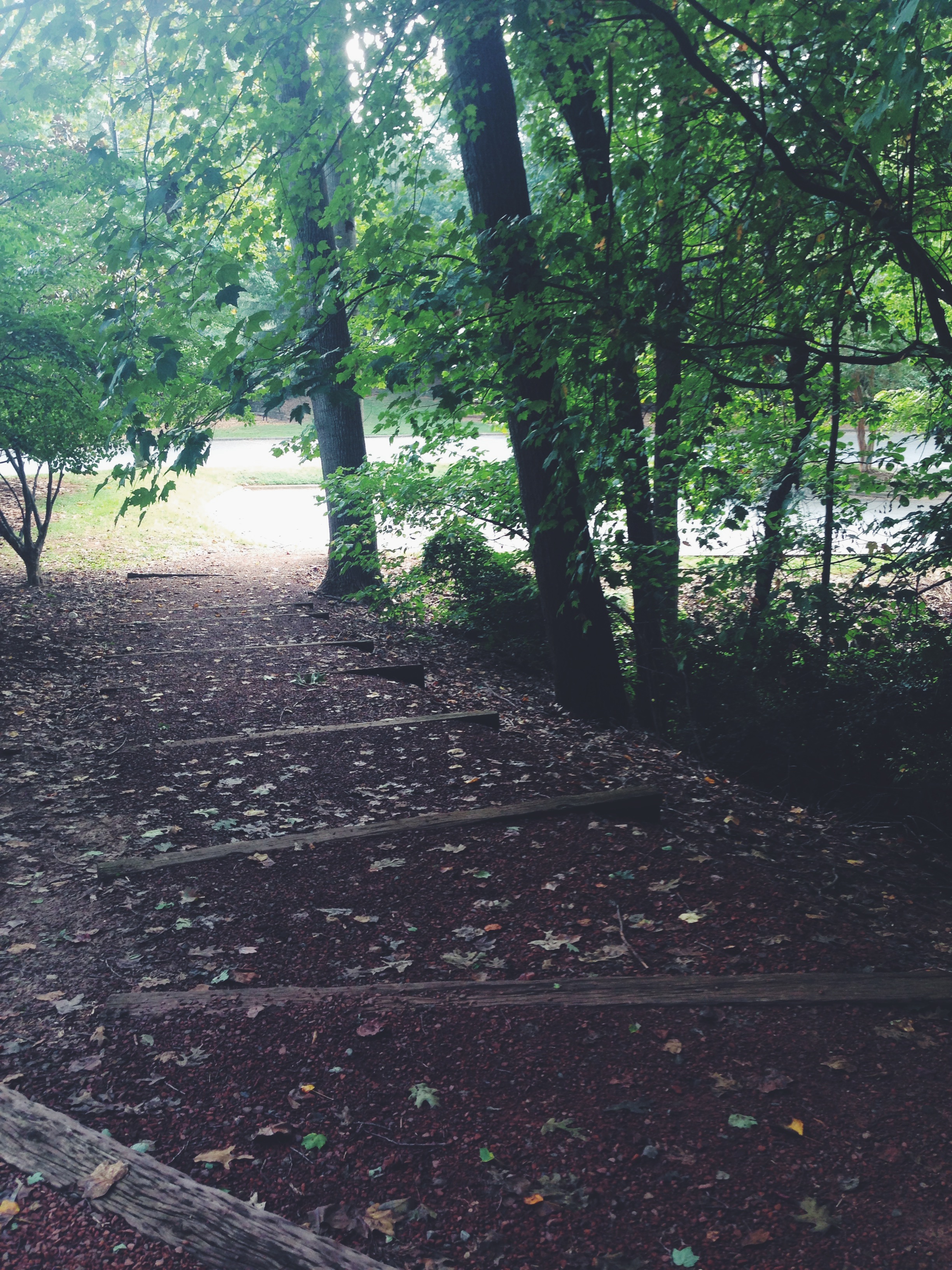 I had enough time to take a quick shower before meeting up with some friends for brunch. We all went abroad together to London last fall, so it was really great to catch up with everyone and see how their semester is going so far. We spent all of our time together for four months, so it's weird that we don't see each other every day.
We ate brunch at Midtown Cafe which serves the best pancakes in Winston-Salem. I went for my usual half-order of sweet potato pancakes while one of my friends ordered these delicious-looking banana & granola pancakes and I have to admit that I was a little jealous.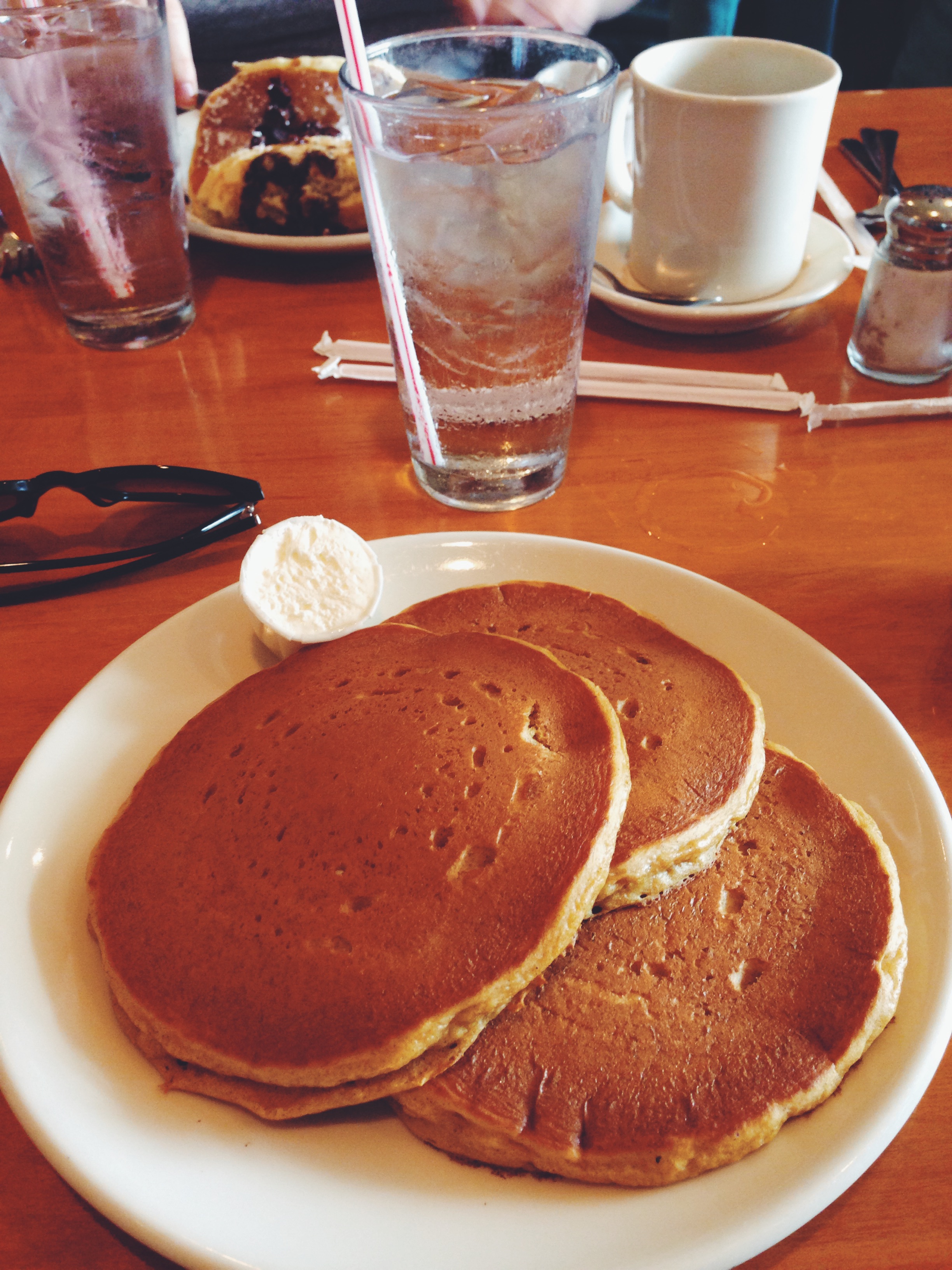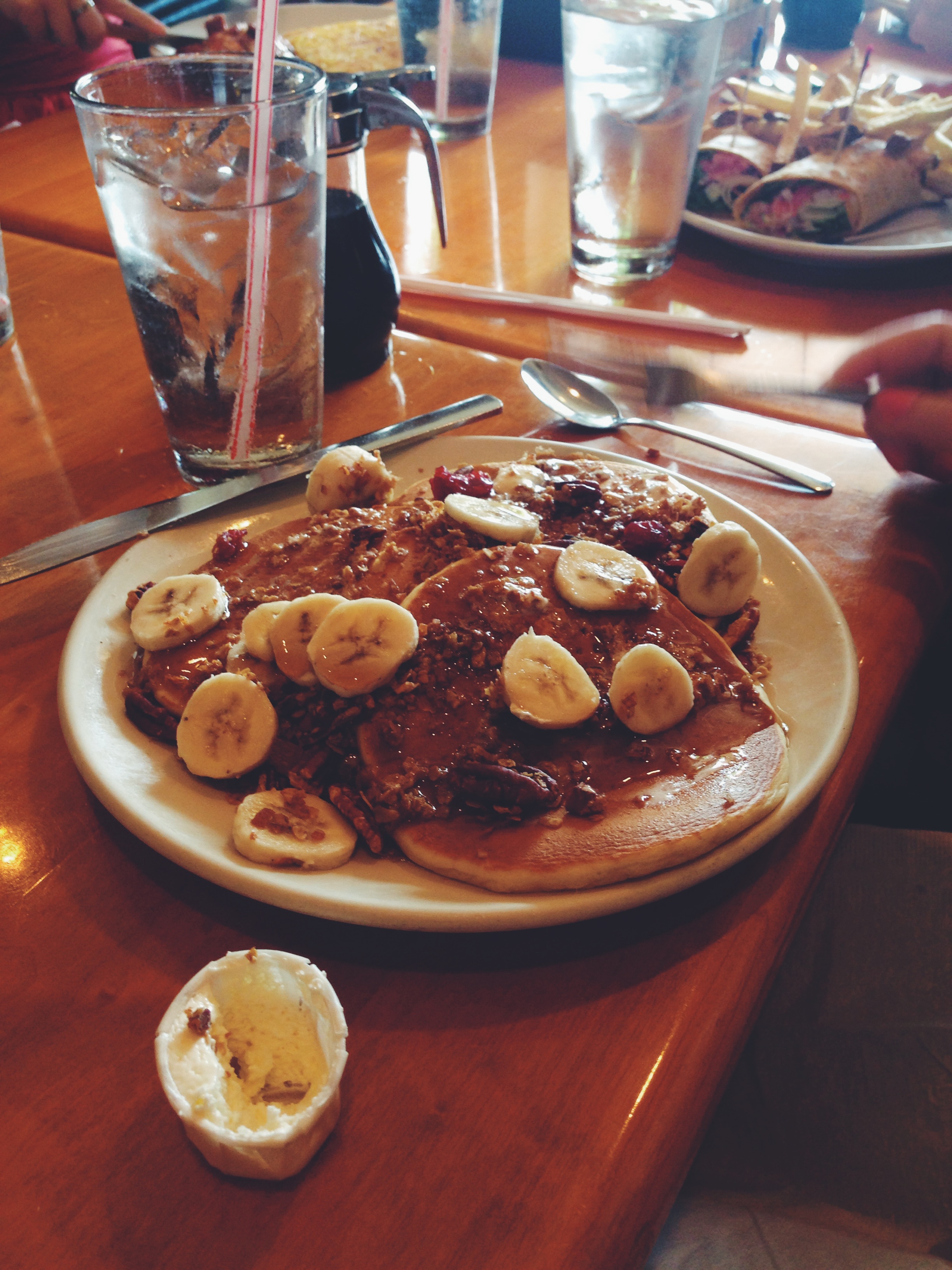 I'm absolutely exhausted after this weekend but I'm so glad that my cold passed in time for me to enjoy the first football game of the season! Go Deacs!!