The cat's out of the bag…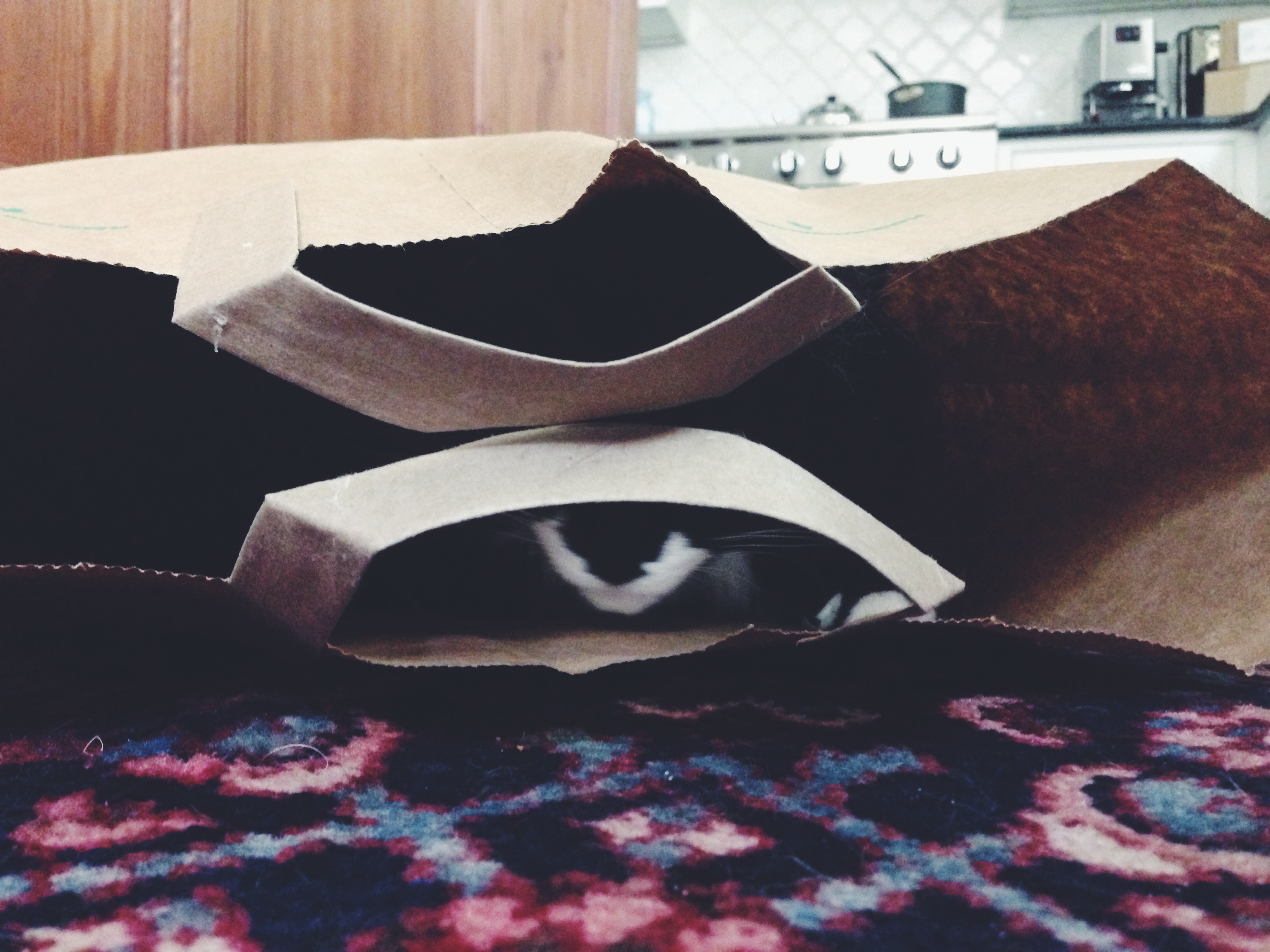 I turned 21 earlier this week!! I've always been the youngest of my friends so it's exciting to finally be a part of the ever-exclusive '21 & Over Club'.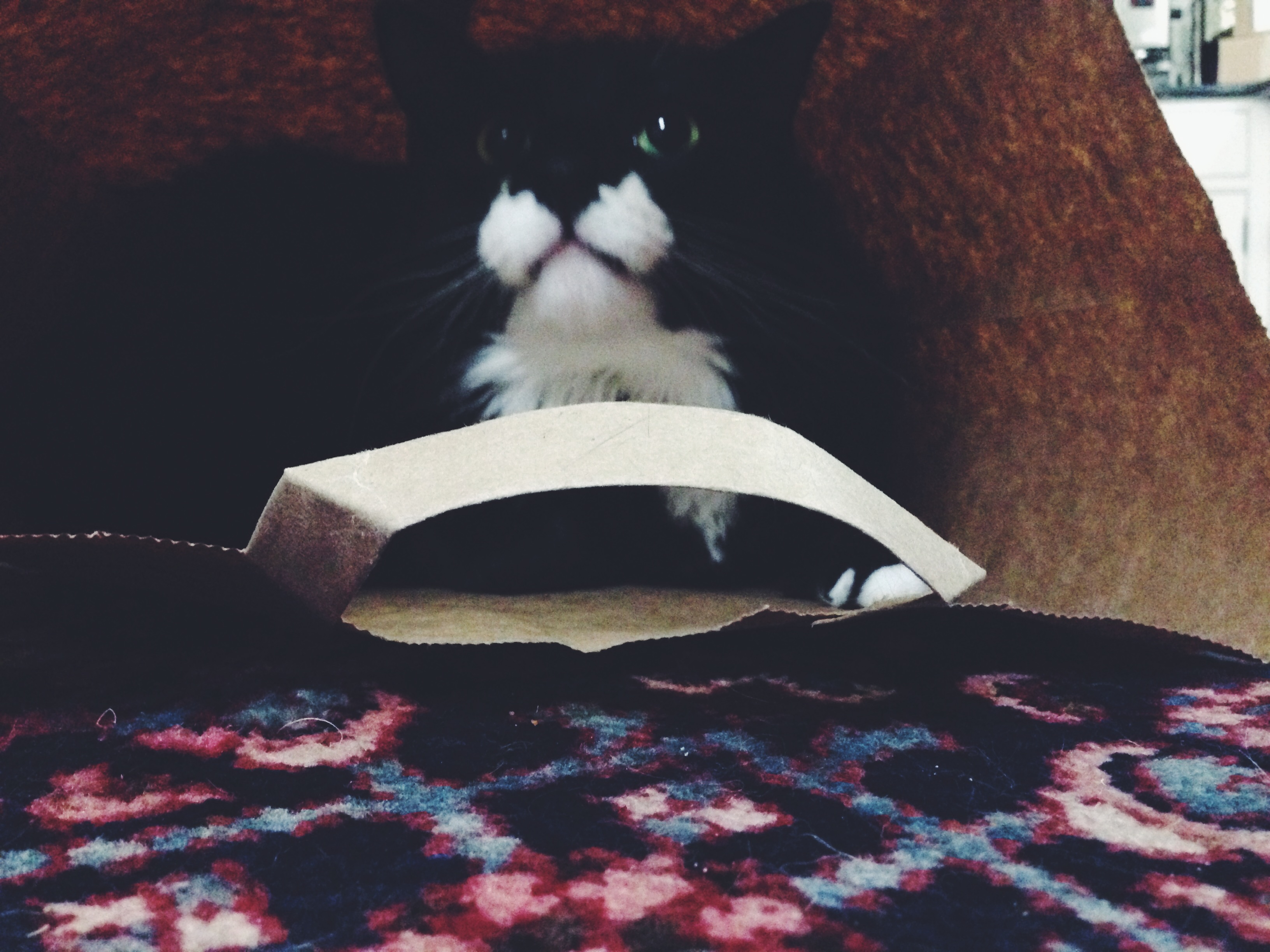 Festivities started the night before my actual birthday with dinner at Leon's Oyster Shop in downtown Charleston. Located on upper King Street, the restaurant is a converted garage and is known for their oyster dishes as well as for their poultry dishes.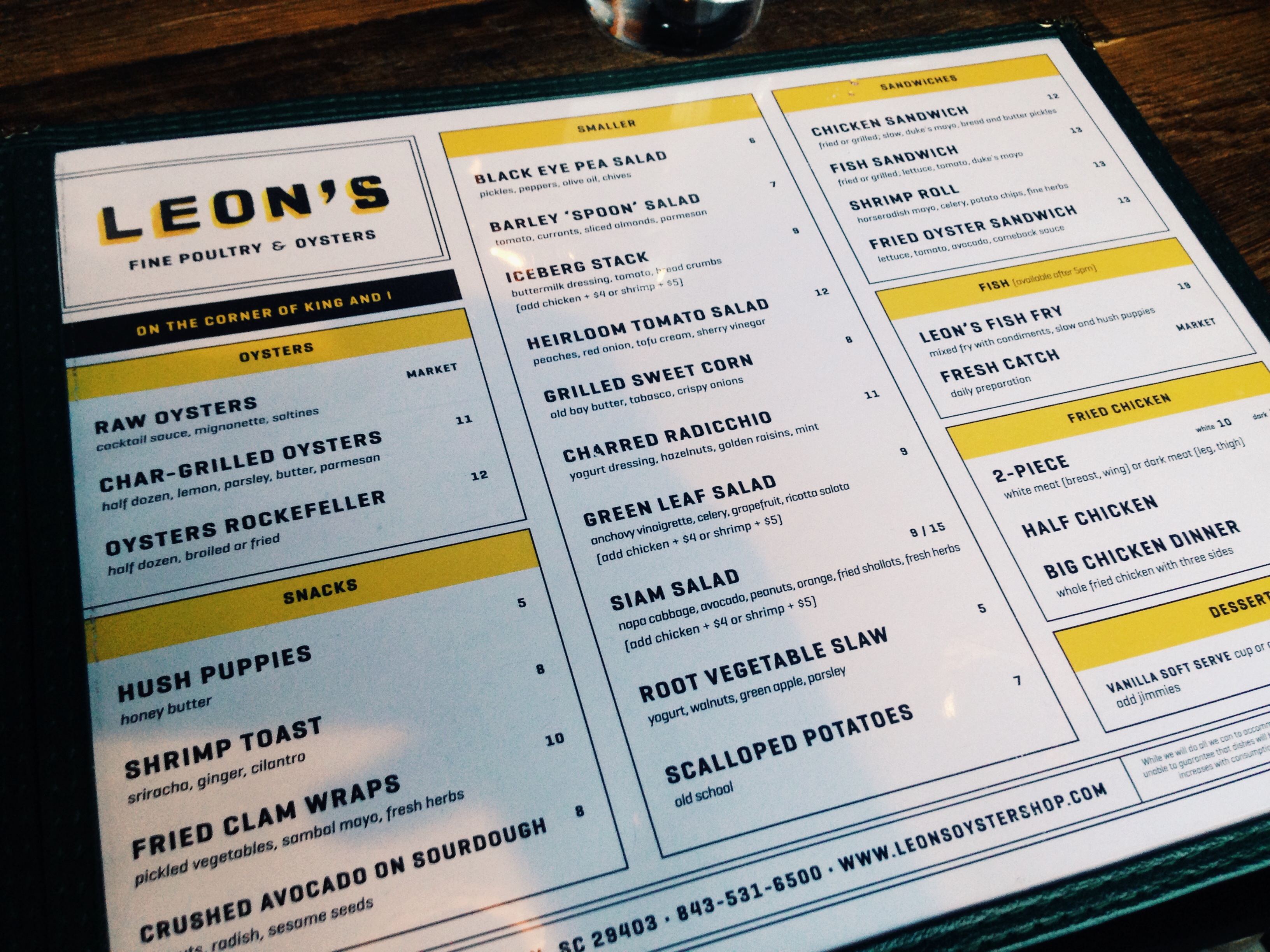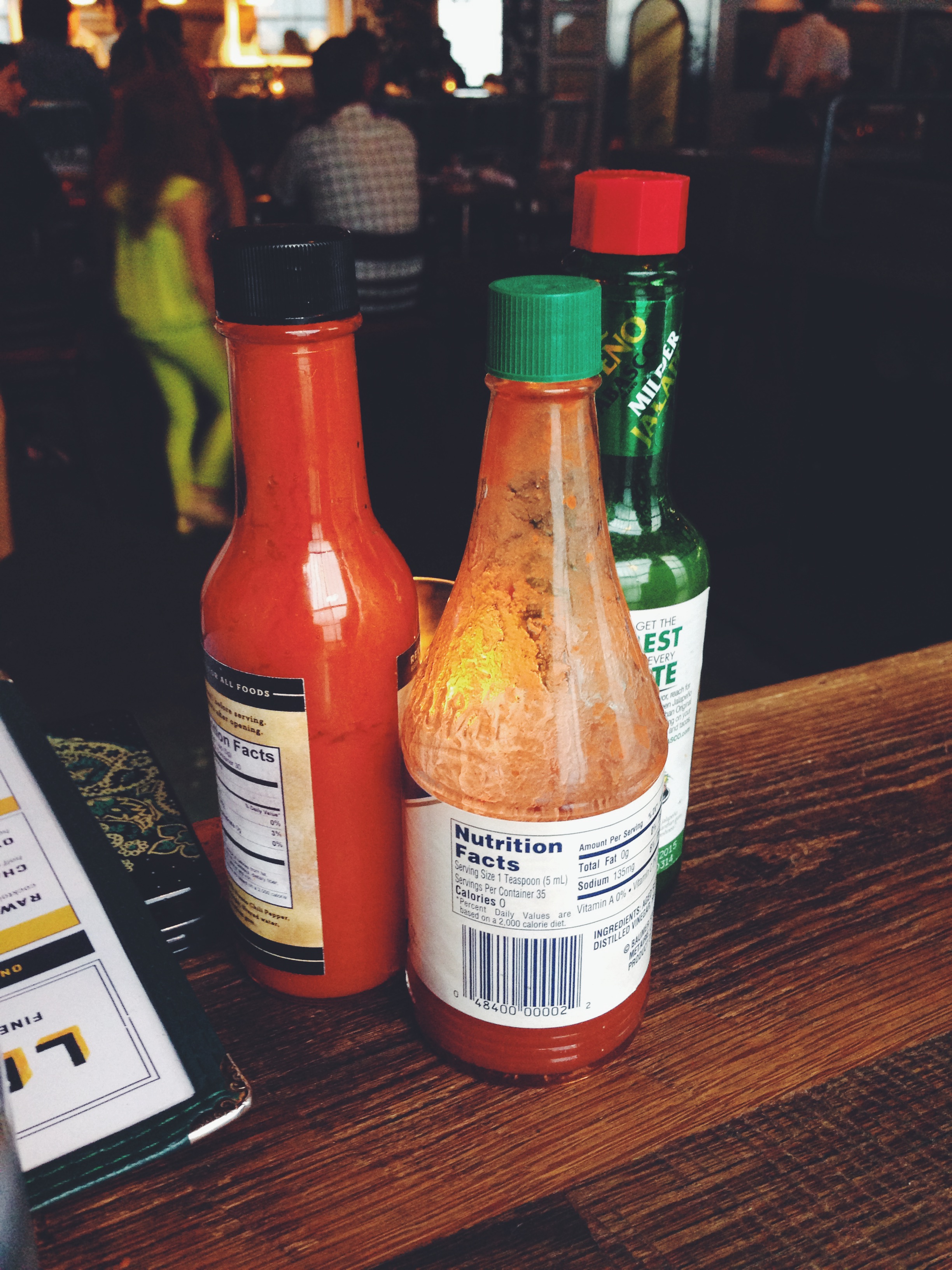 I knew that we were in for a treat as soon as we walked in. The restaurant was completely packed with young and old, and from our high table I was able to sneak peeks into the kitchen. Leon's is surprisingly homey, considering the fact that it was once filled with greasy cars, and the staff was the type of pleasant that is so typical of this part of the States (aka they went out of their way to make us feel welcome).
My sister has sworn off fried food but my mom and I excitedly ordered an appetizer of hush puppies. I tried hush puppies for the first time last year and I'm pretty upset that I lived 20 years without them. Commonly served as a side dish for seafood, hush puppies are comfort food to the max. How can you go wrong with fried cornbread?? And these little babies also had bits of jalapeno thrown into the mix, making them that much tastier.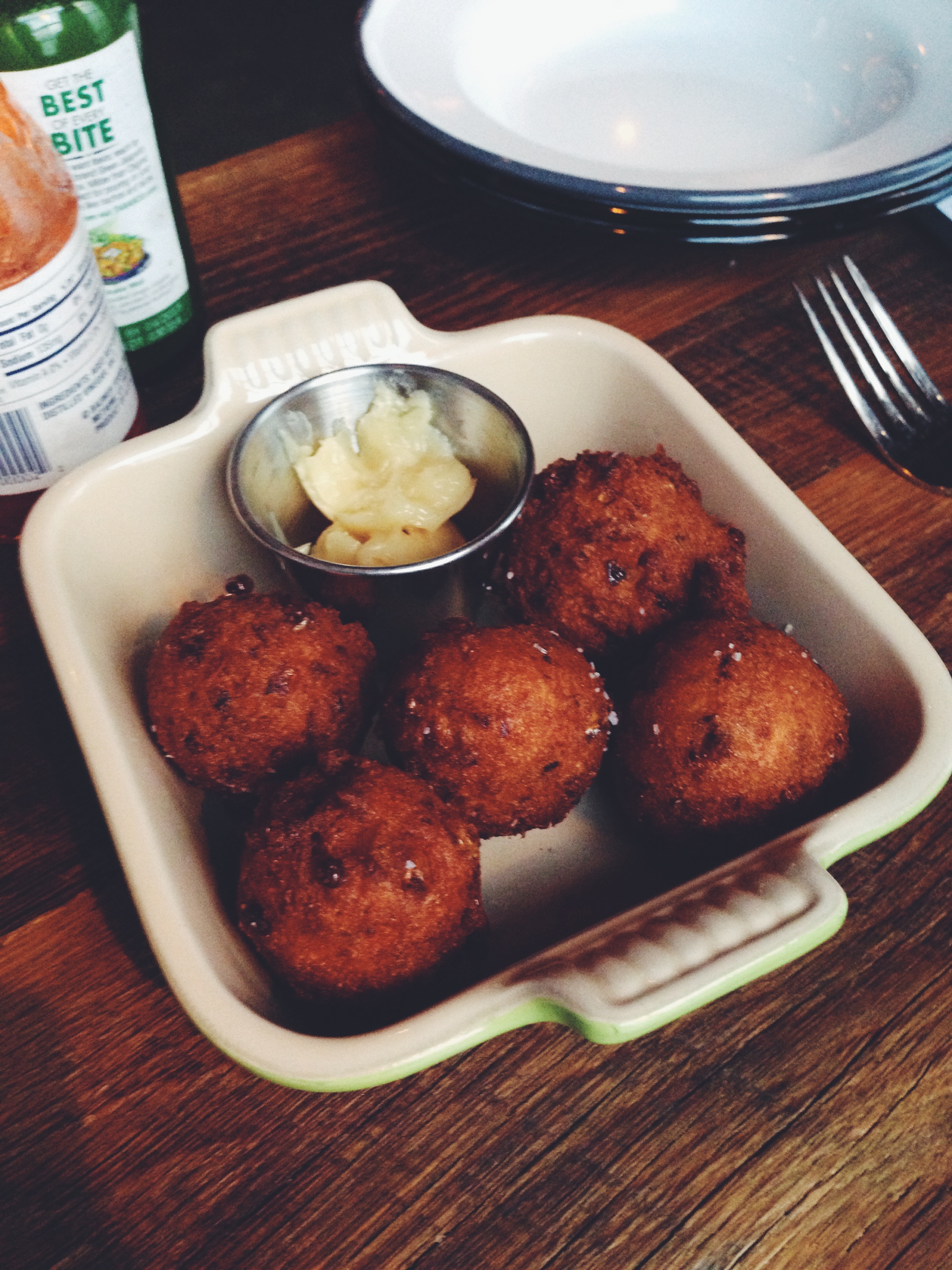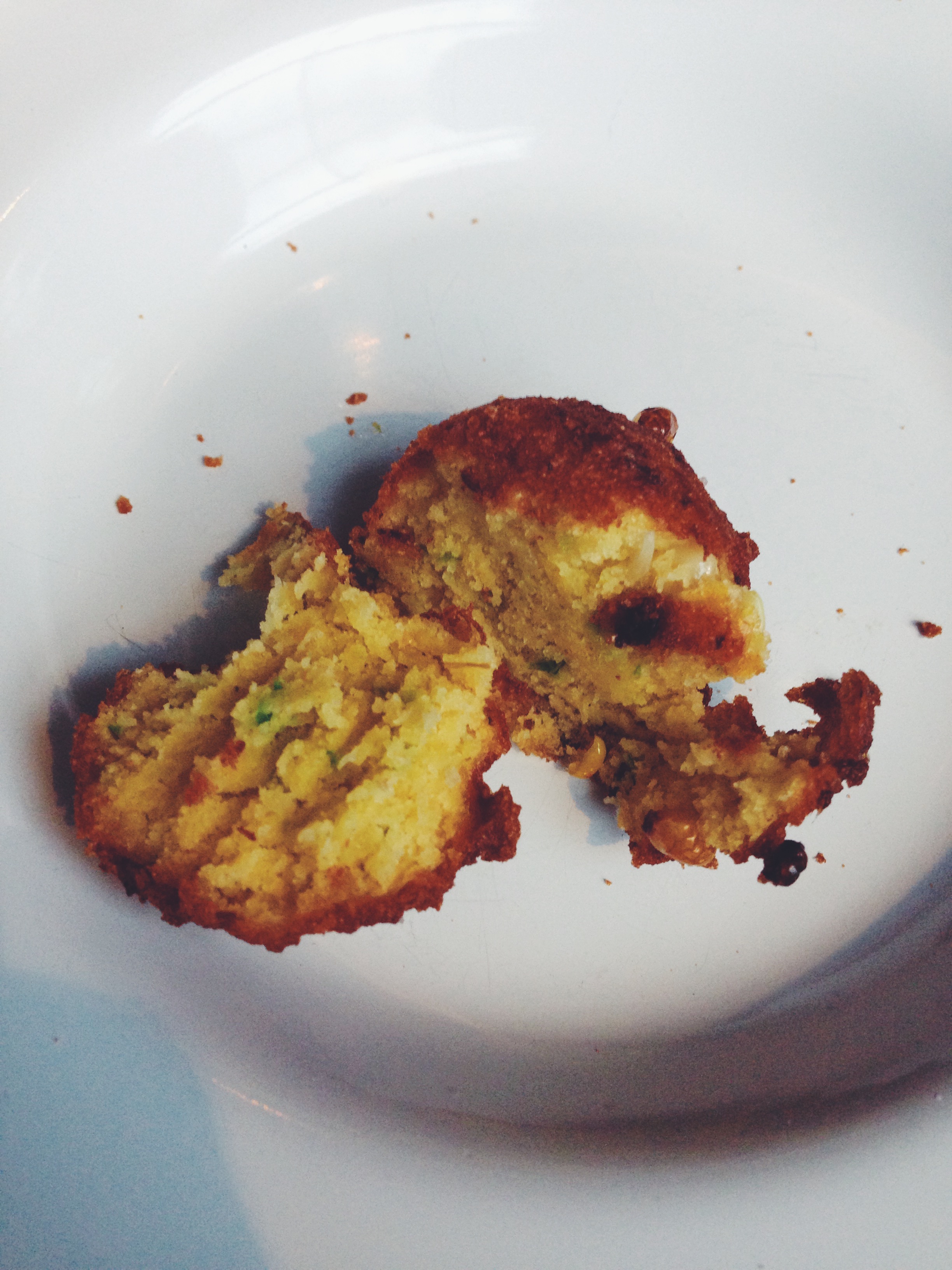 Take a moment to appreciate the honey butter just melting off my hush puppy.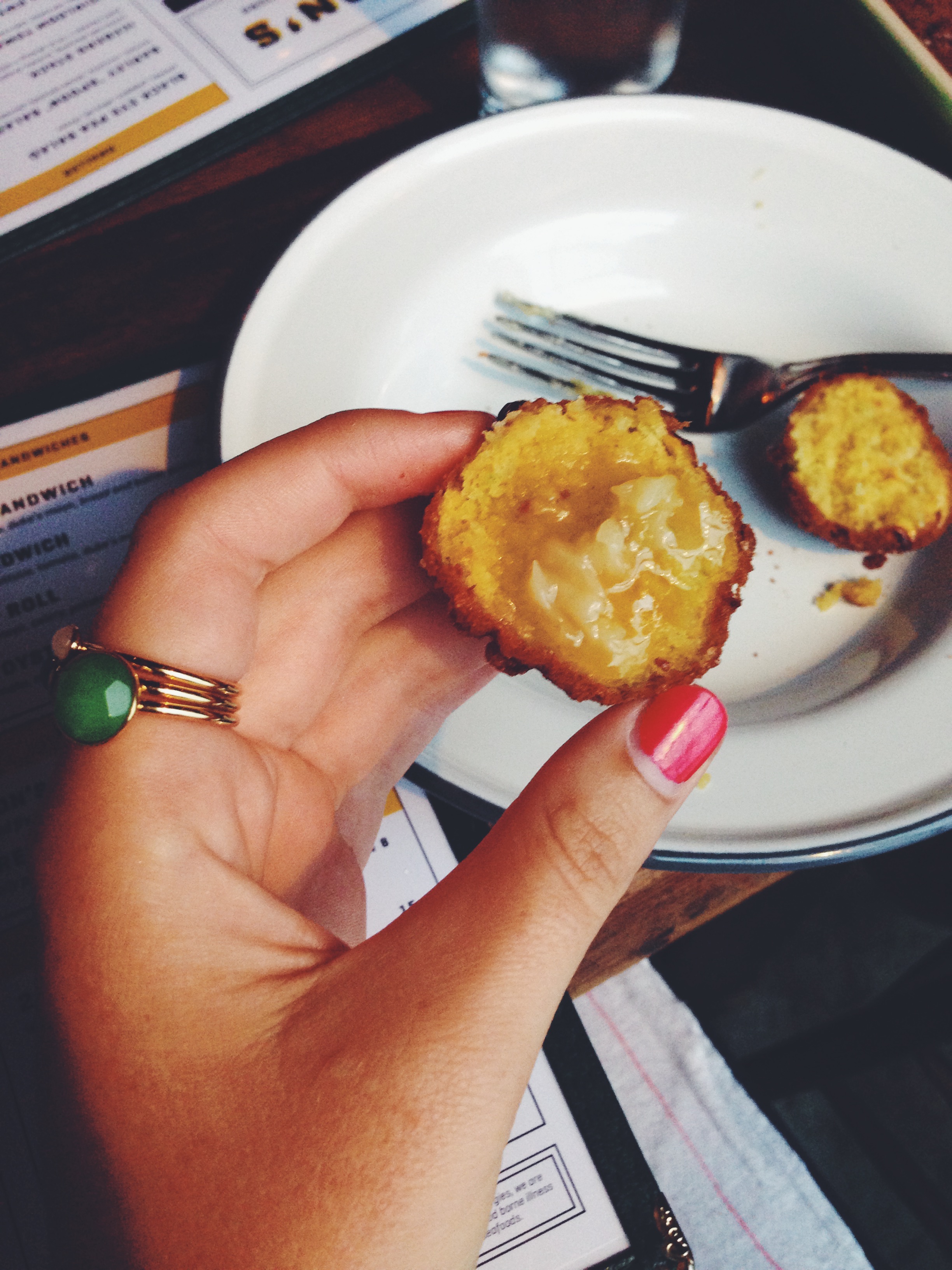 Admittedly, not everyone was stoked about dinner. My sister is a vegetarian and found her menu choices to be rather limited, although I believe this is mainly because she is so picky about what she eats. She chose the Grilled Sweet Corn with Old Bay butter, Tabasco, and crispy onions.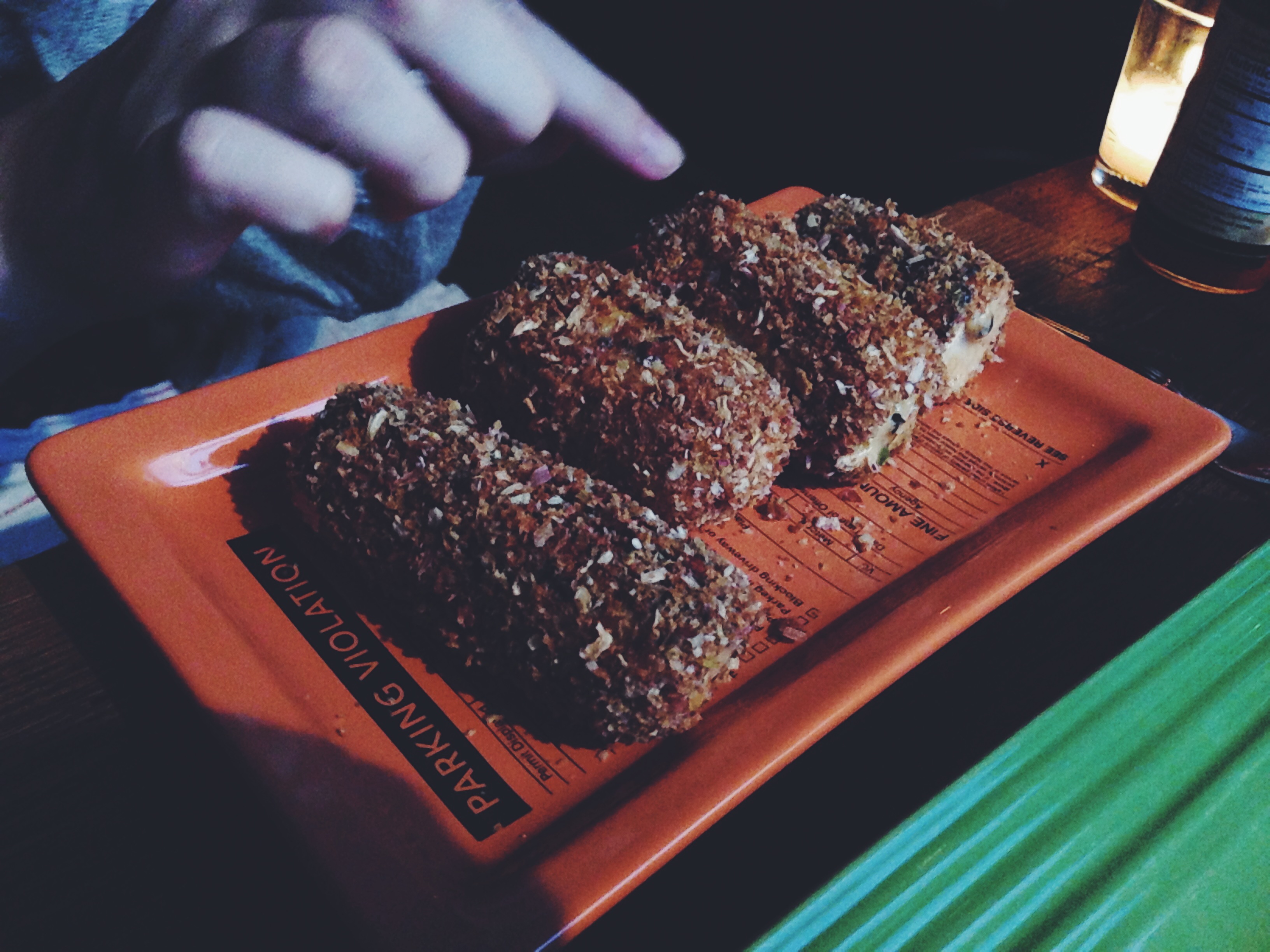 Mom ordered the Siam Salad which was made up of Nappa cabbage, avocado, peanuts, oranges, fried shallots, and shrimp. We both agreed that the salad tasted like a raw pad thai and I admit to swiping a few chunks of avocado for myself.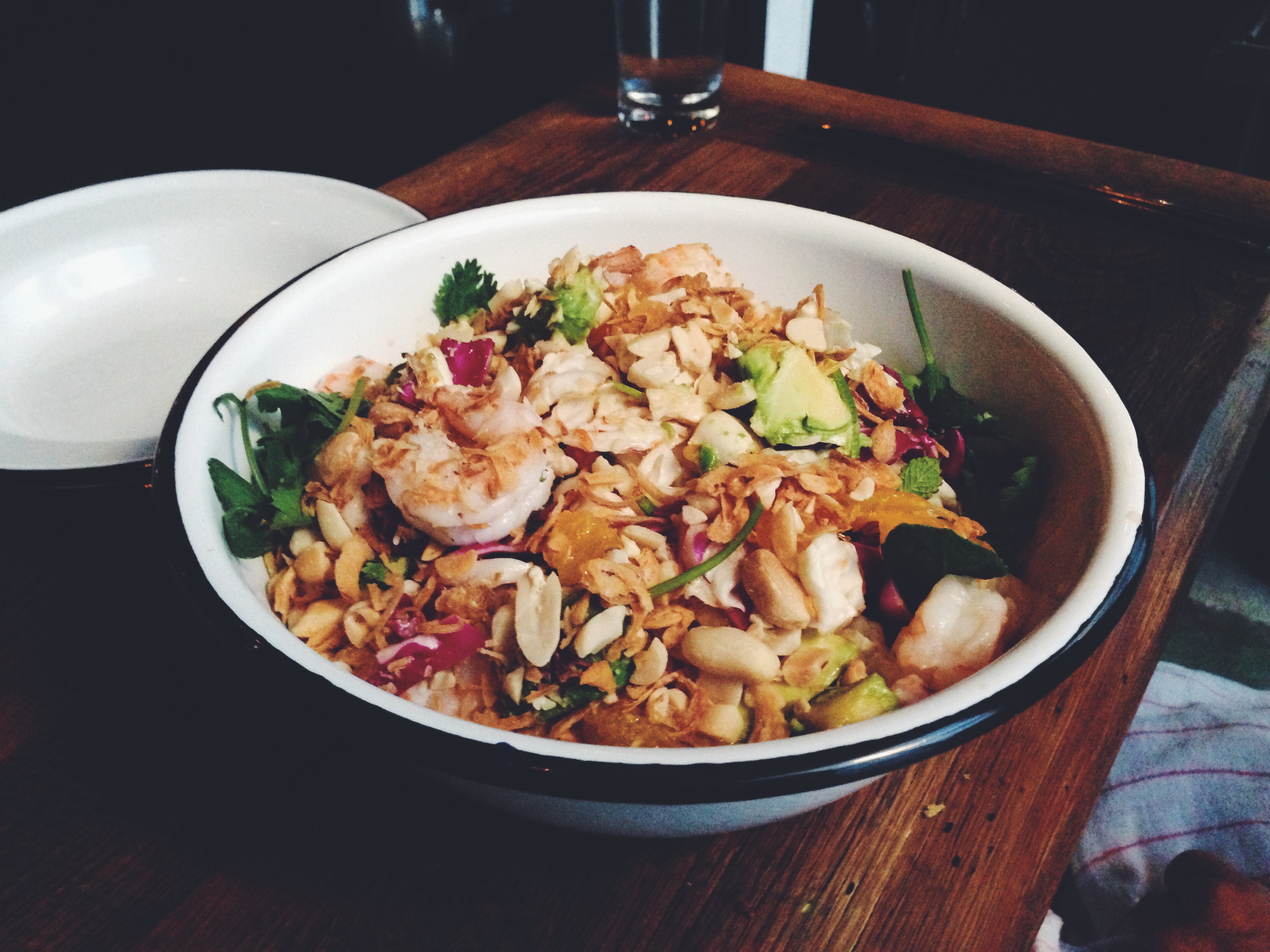 For my entrée, I chose tthe fresh catch of the day, the branzoni. Otherwise known as European seabass, my dish also included mixed summer vegetables which not only kept the dish light and really enhanced the seasonal quality of it. My sister was predictably freaked out by the fact that the fish's ahead was still attached but I was obviously handled the situation with more finesse… so of course I named my fish Andrew and had him "talk" with Maddie.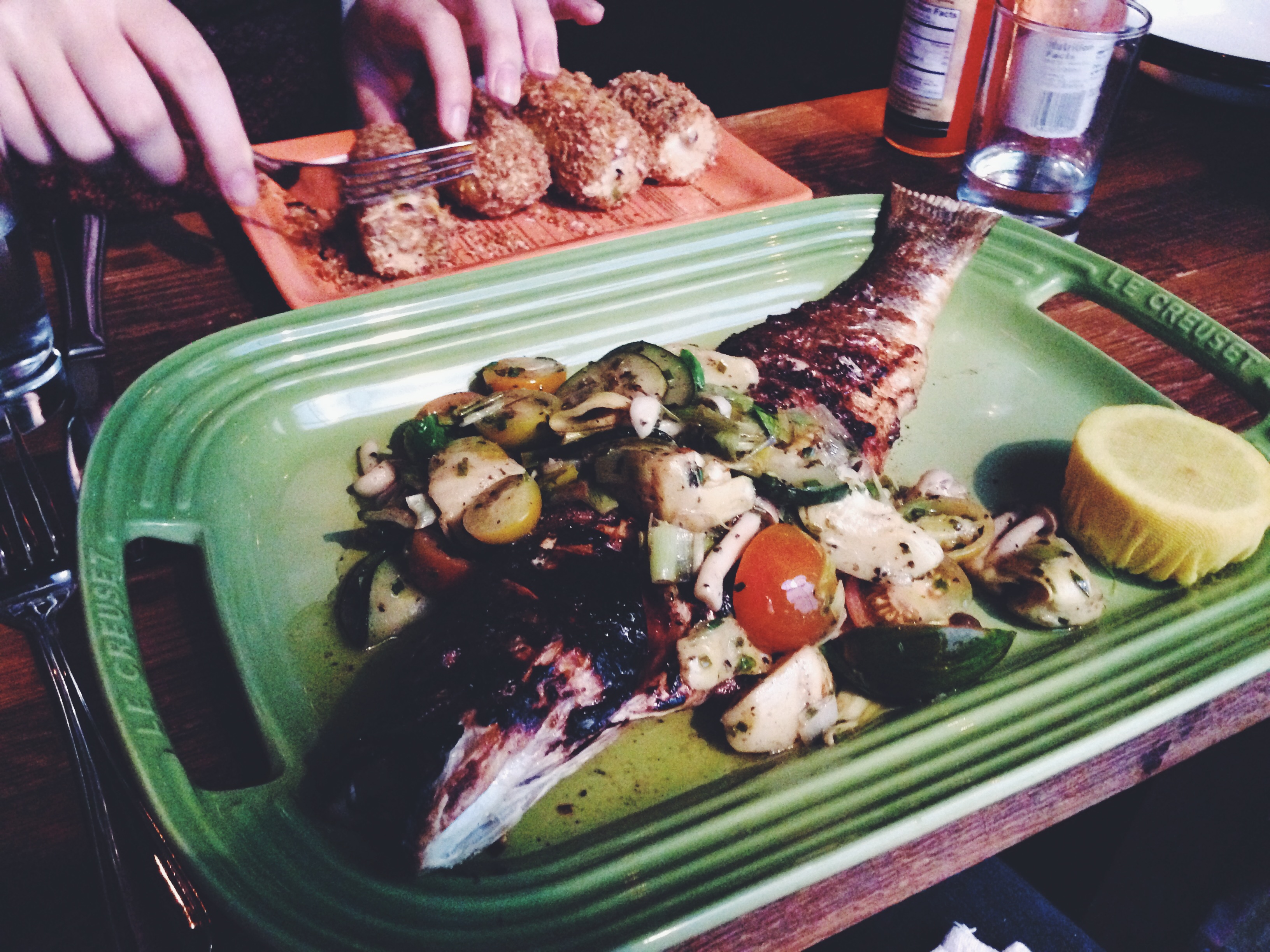 I would definitely recommend Leon's Oyster Shop, although if you are vegetarian I would recommend checking out the menu beforehand if you consider yourself a picky eater. I loved both the Siam Salad and the Fresh Catch, and I've heard that they're fried chicken is second to none. With delicious food and southern hospitality, Leon's is truly in a league of its own.
The next day I met up for lunch with my dad who had just driven half way across the country for my birthday. We decided to eat at a restaurant on the island, La Tela Pizzeria. Dad ordered an appetizer of fried calamari before I arrived which we shared as we chatted and looked over the rest of the menu.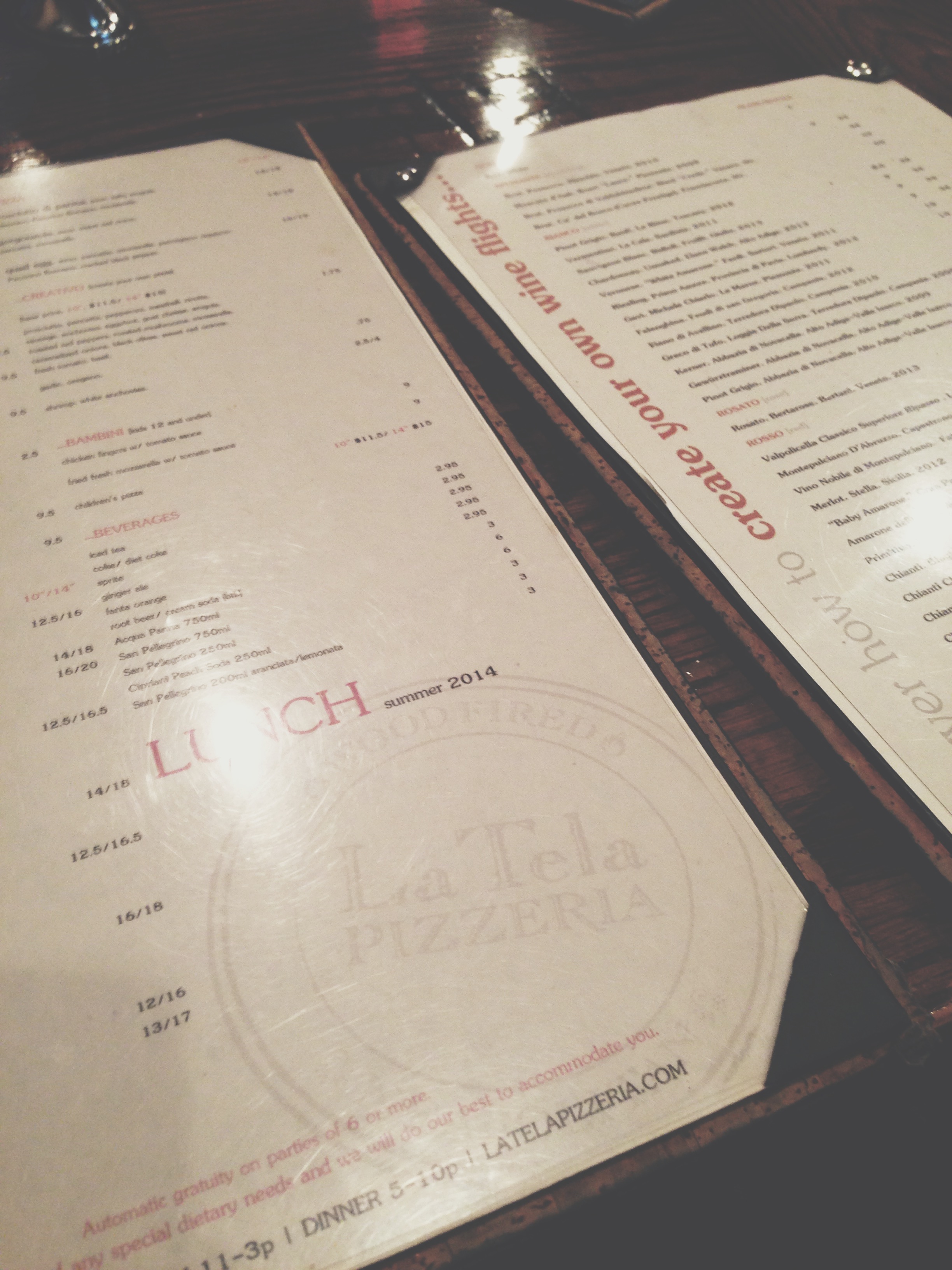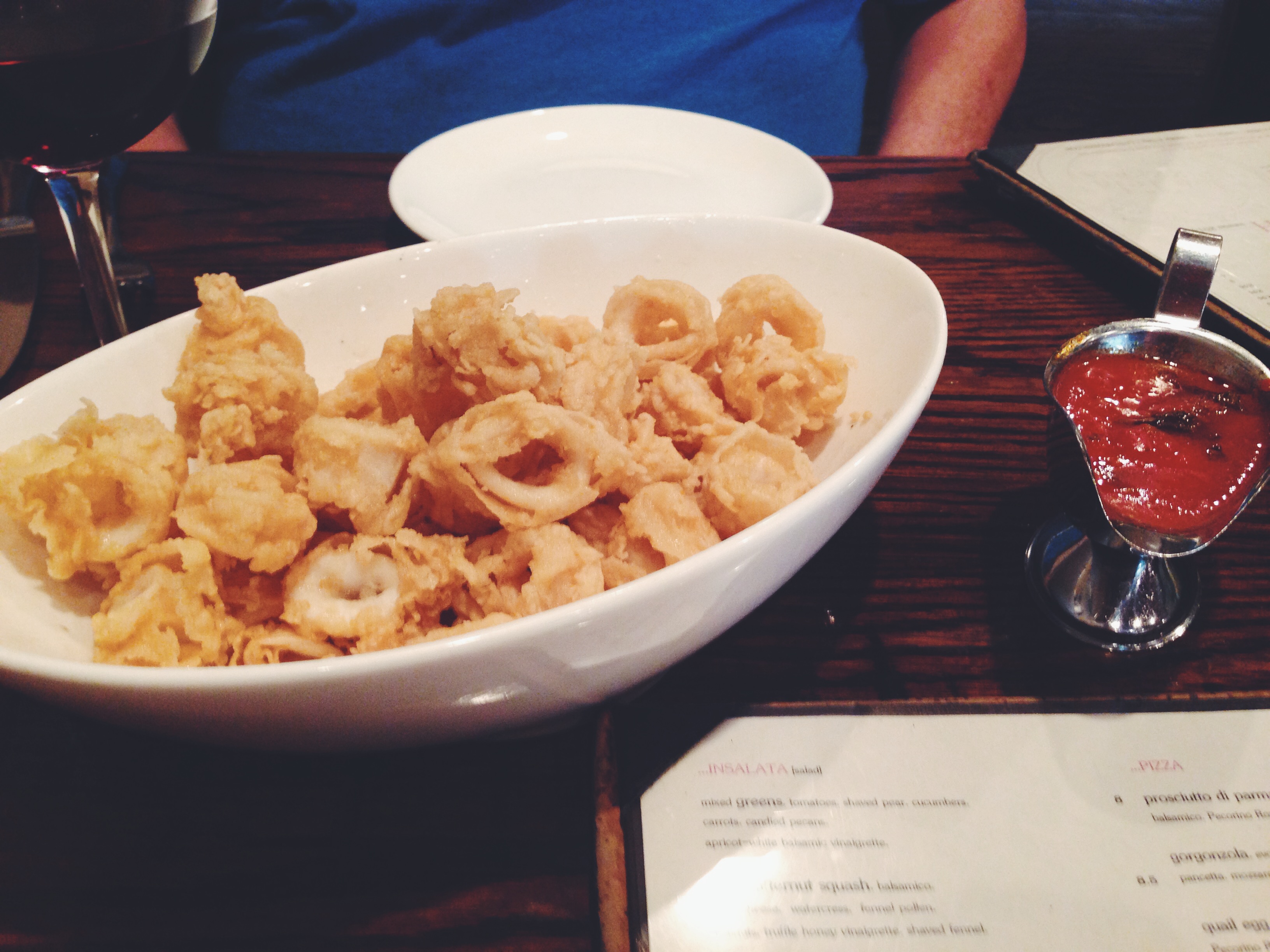 I ordered my first legal drink, Prosecco of course, and I was practically giggling as I handed the waitress my ID. Actually, I think my dad was more excited about buying me my first drink than I was!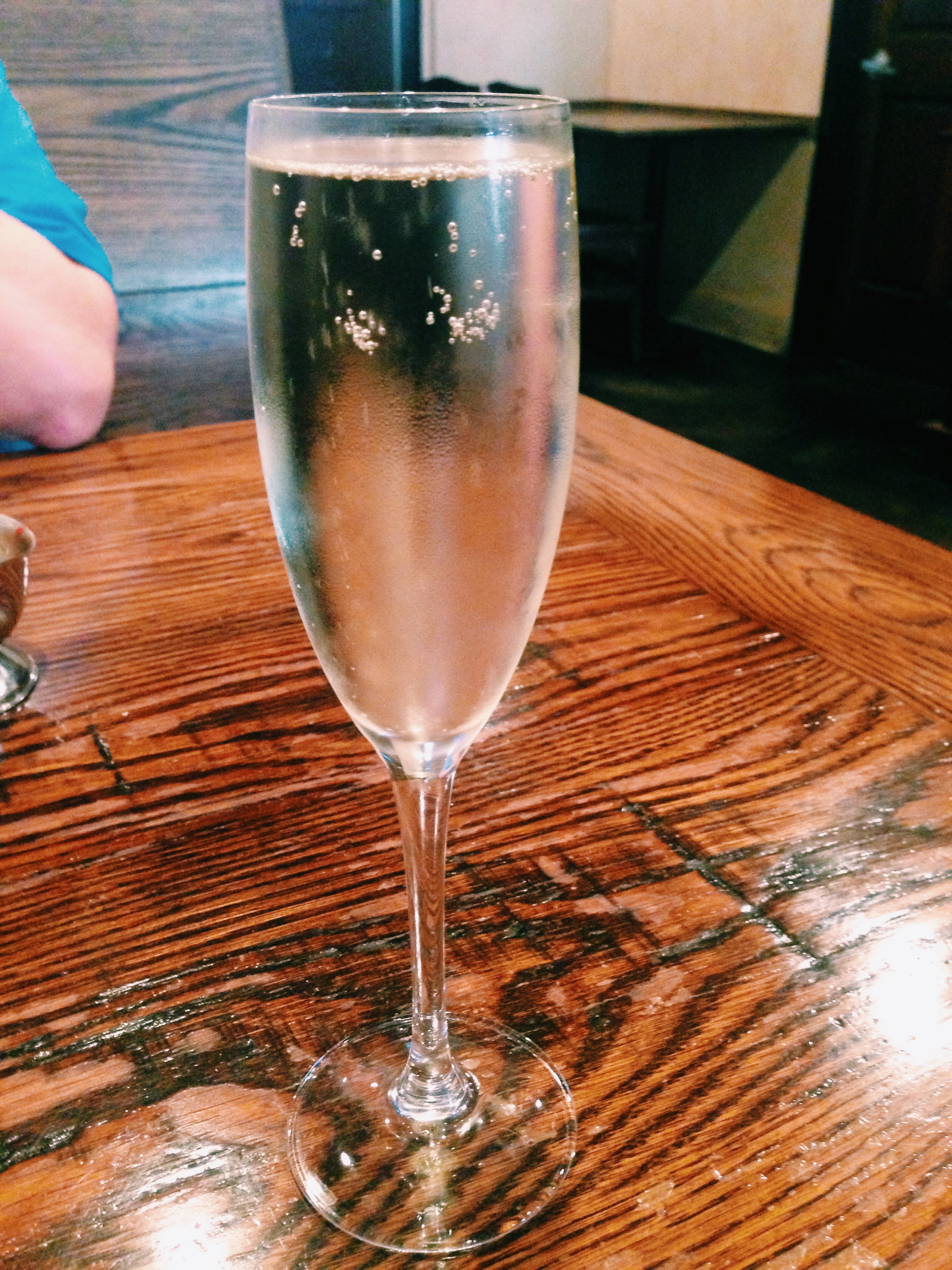 I decided on the Mixed Greens while dad ordered the Ricotta pizza (which had ricotta, caramelized onions, pecorino romano, mozzarella and sausage) with the sausage only on one side so that I could have a slice as well. Ever the gentleman.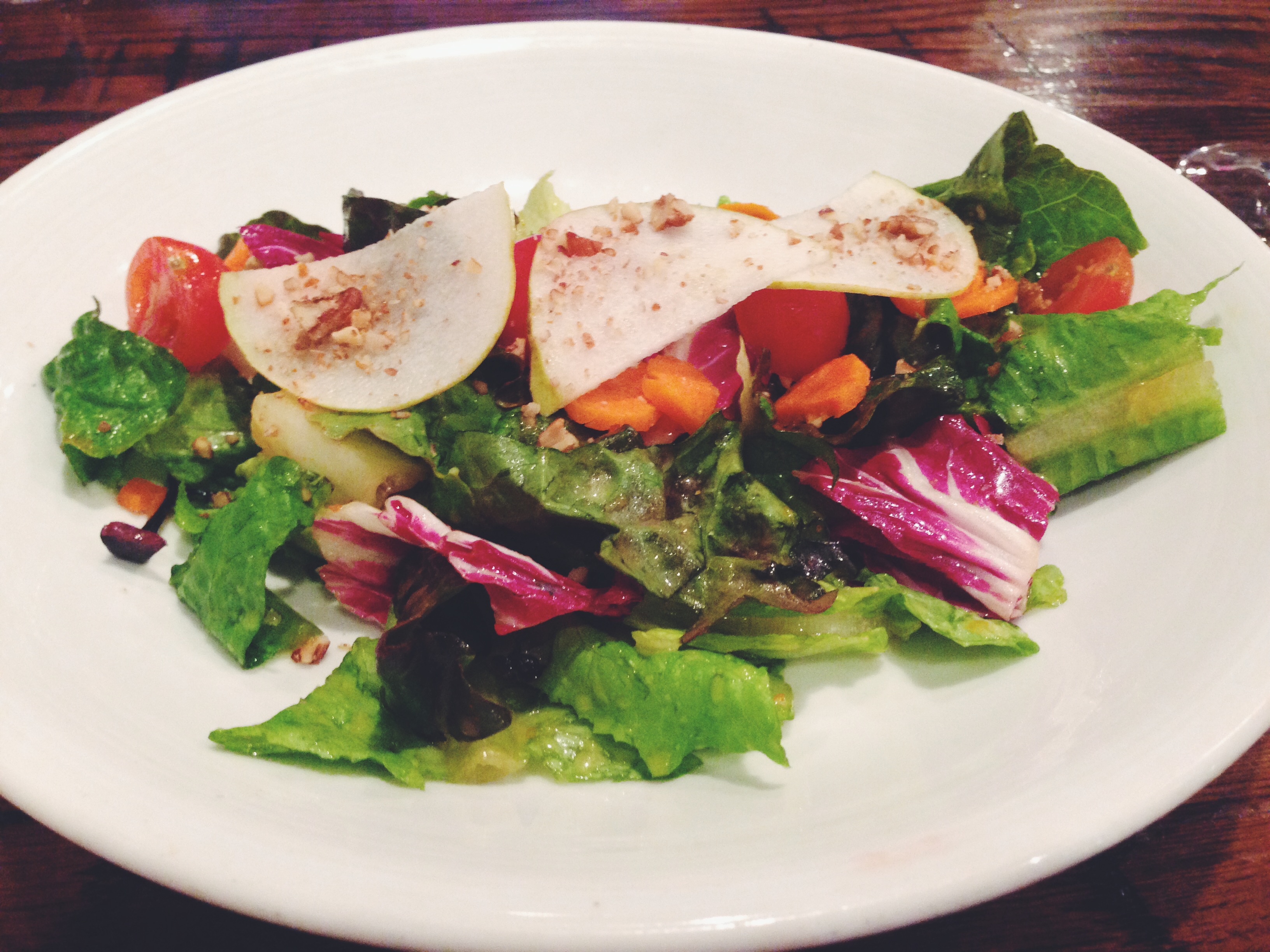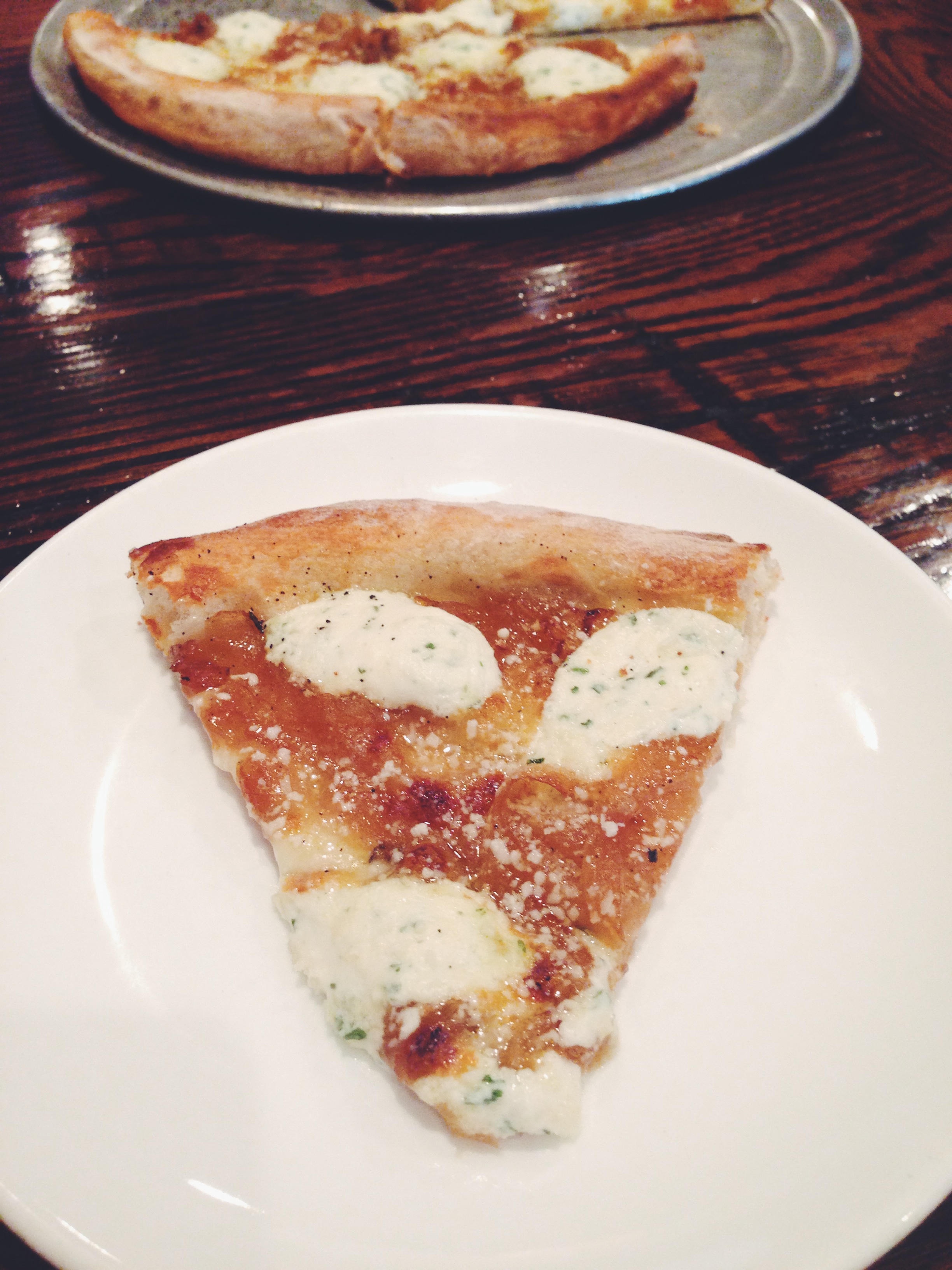 By the time we got back home, the kitchen was in full birthday glory with balloons. This one was my favorite!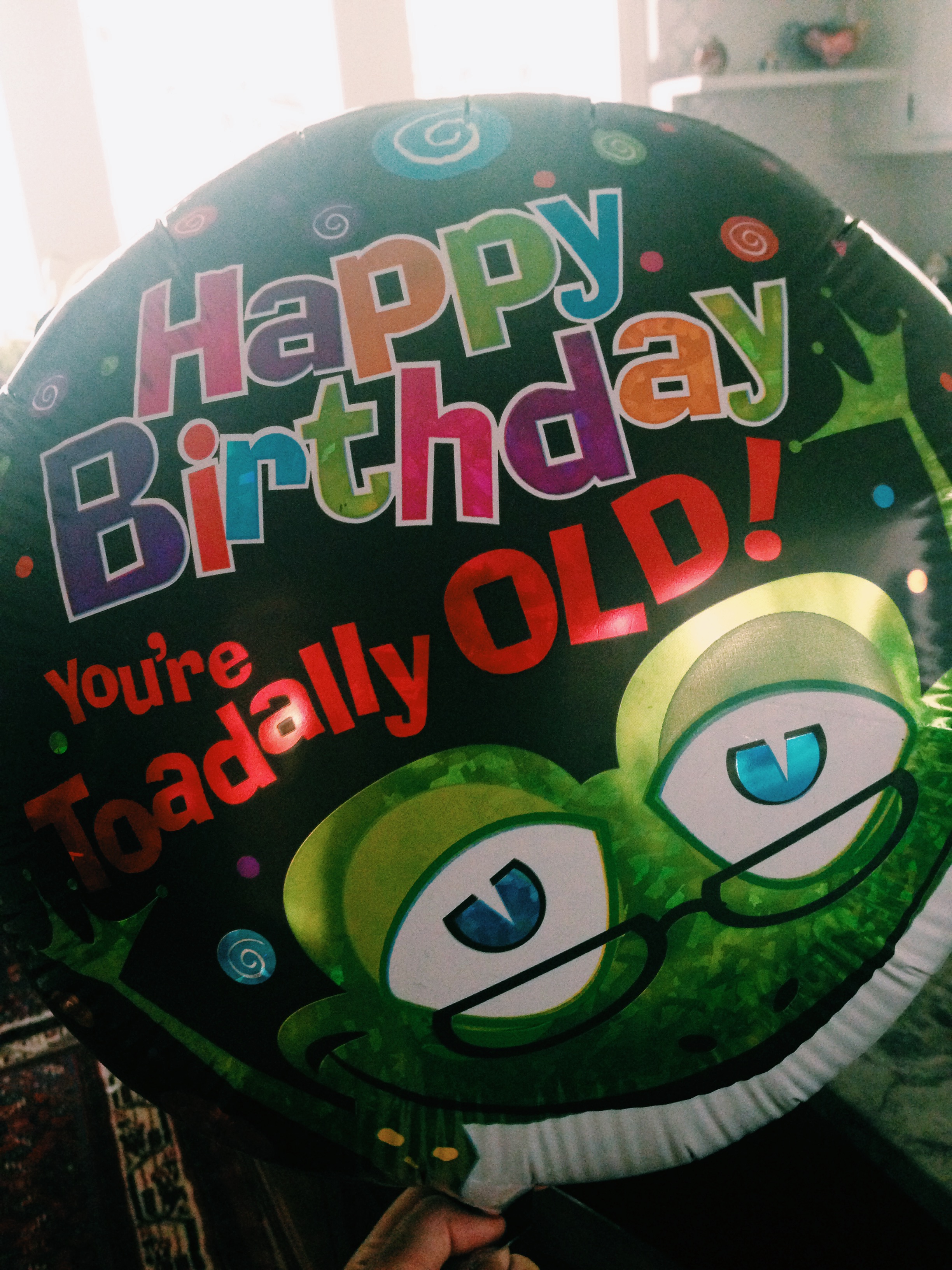 Even Leo came out to wish me a happy birthday!!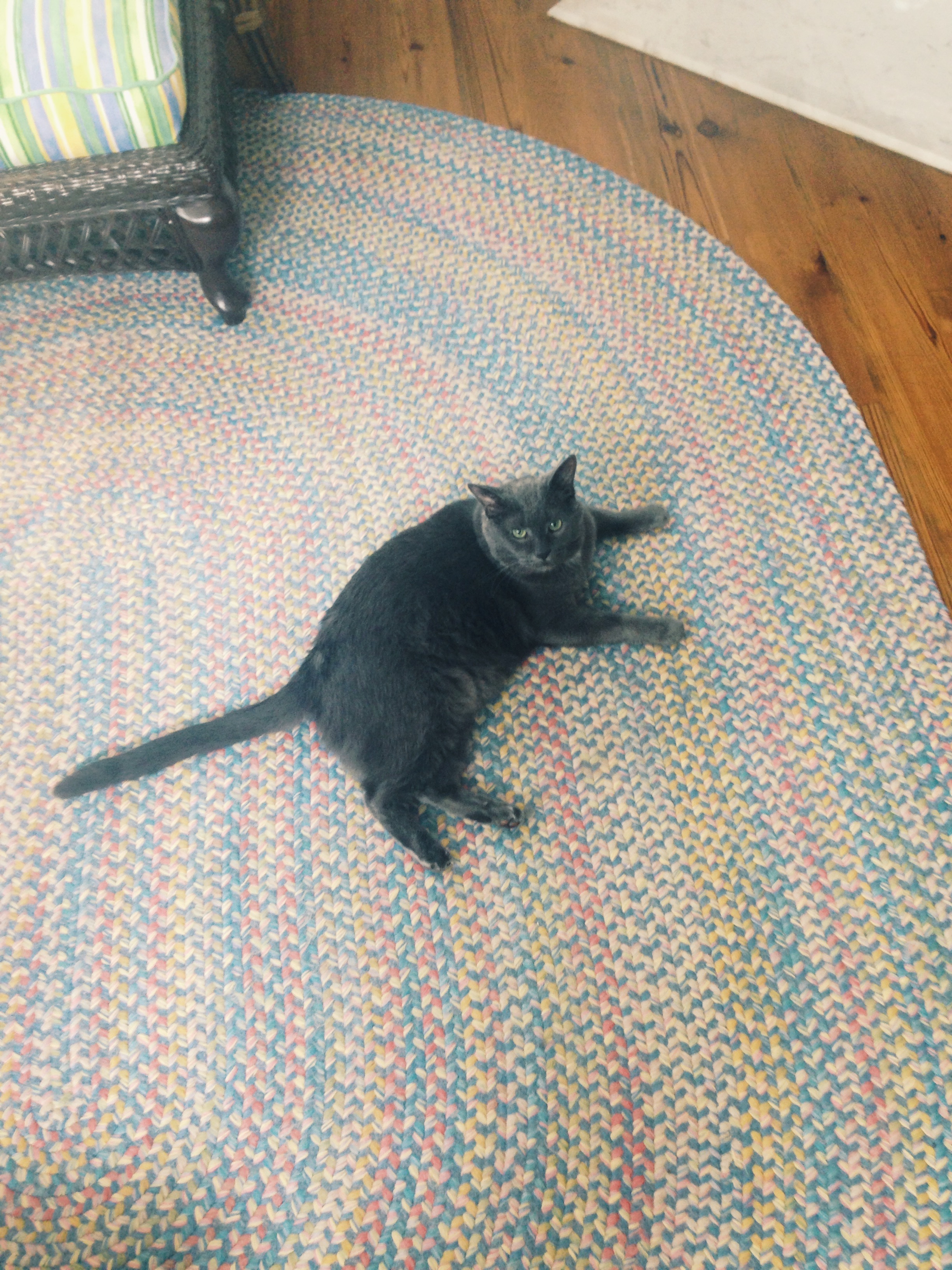 For dinner that night we made plans to meet up at one of the clubs on the island. But me being me, I accidentally drove to the Beach Club instead of the River Course and had a mildly embarrassing conversation with the hostess who probably now thinks that I'm the biggest ditz in the whole entire world. Whoops!
After that little incident, I finally made it to the right restaurant only to be greeted by my family and the 1993 bottle of wine my dad has been collecting to celebrate my 21st birthday.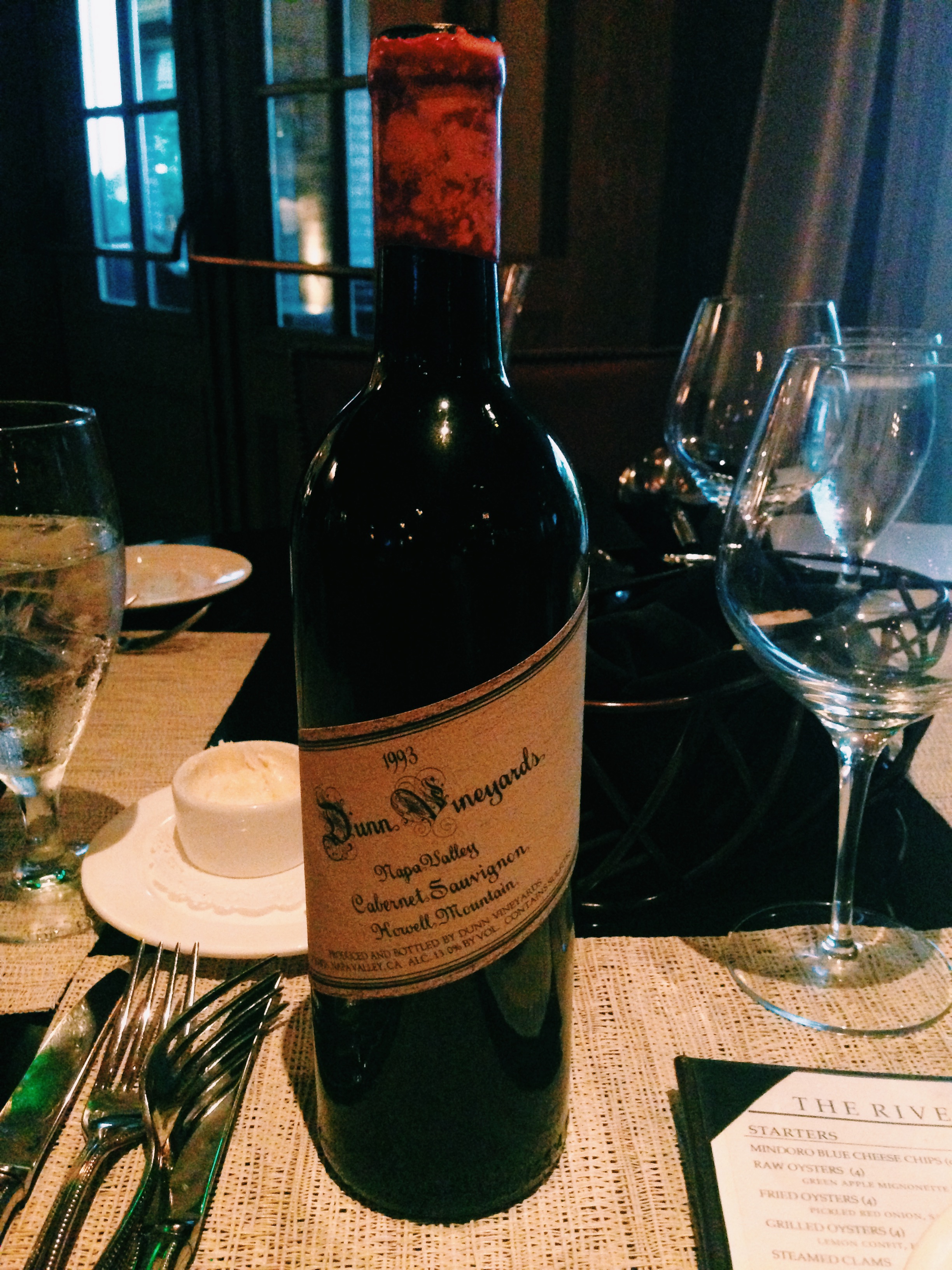 The menu was a bit overwhelming what with all of the dishes you can order but I knew immediately that I wanted to order a side of Lobster Mac & Cheese. I chose to forgo getting an appetizer but dad ended up ordering the Grilled Oysters while mom ordered the Heirloom Tomato Salad (I sneaked tastes of both dishes; so good!).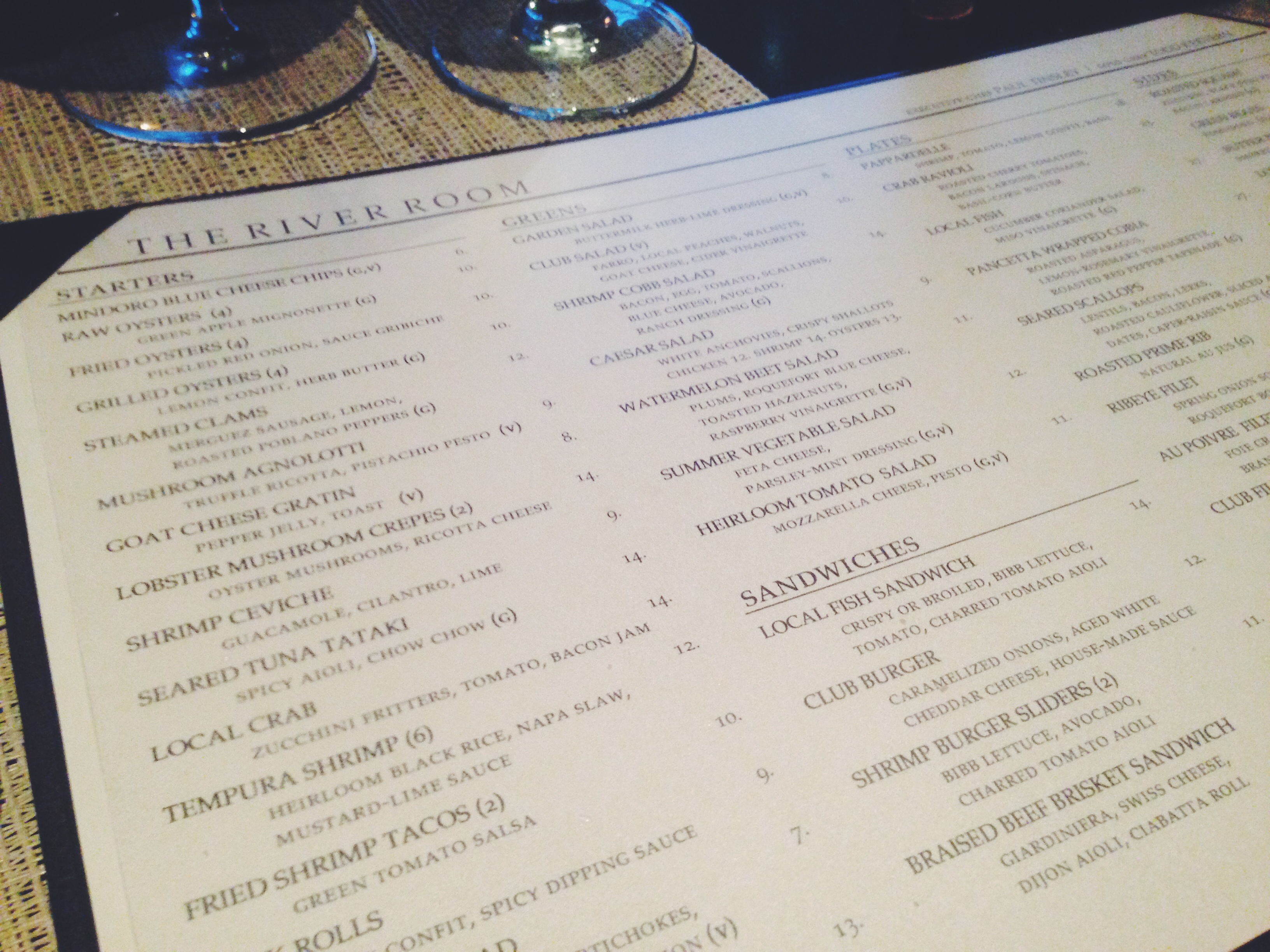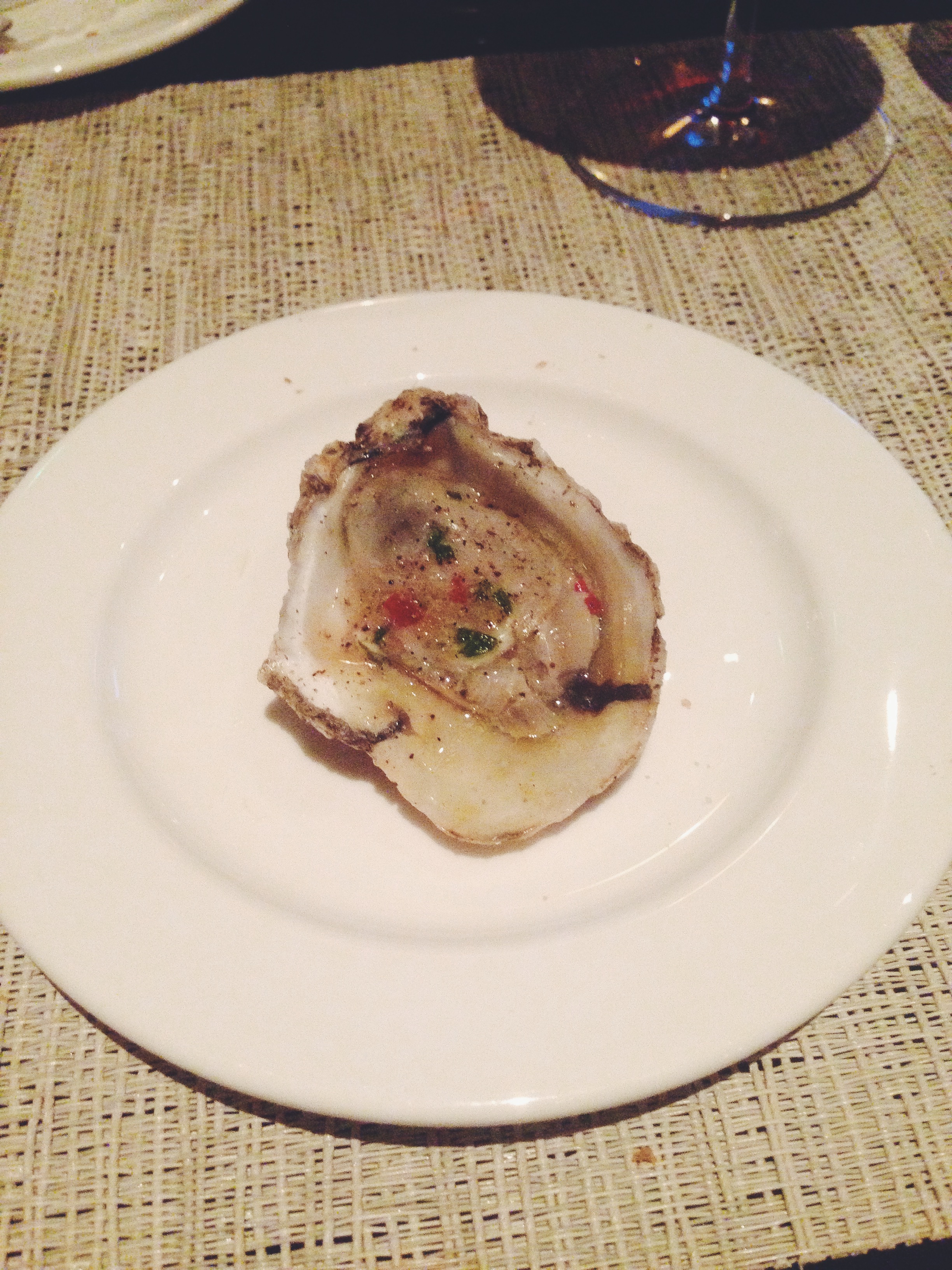 For my entree, I chose the fresh catch of the day. I can't remember for the life of me what kind of fish it was but it was tender and cooked just how I like.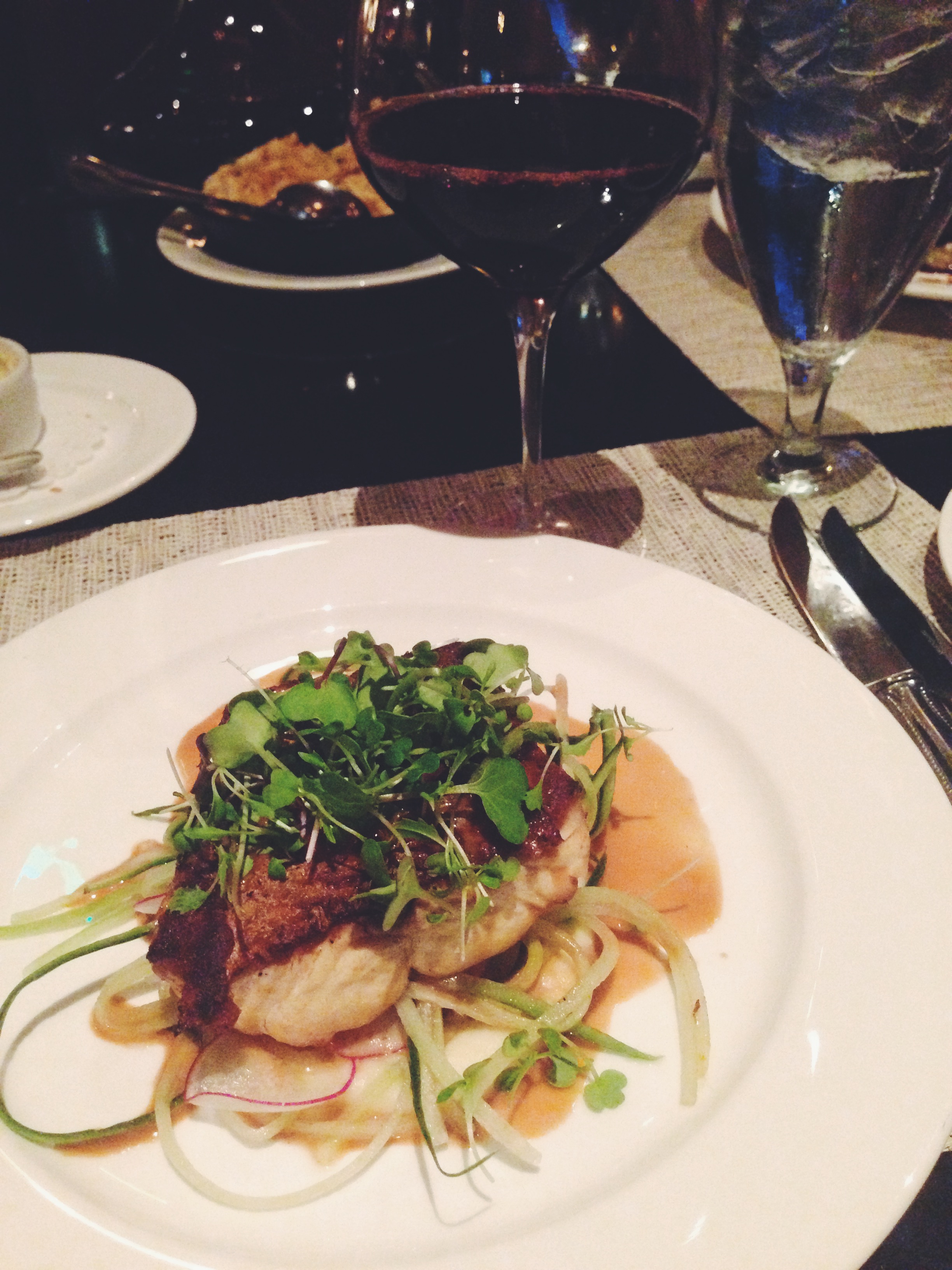 Along with the Lobster Mac & Cheese we also ordered a side of sautéed spinach. Much to my disappointment, there was a much heavier emphasis placed upon the macaroni than the lobster. So sad…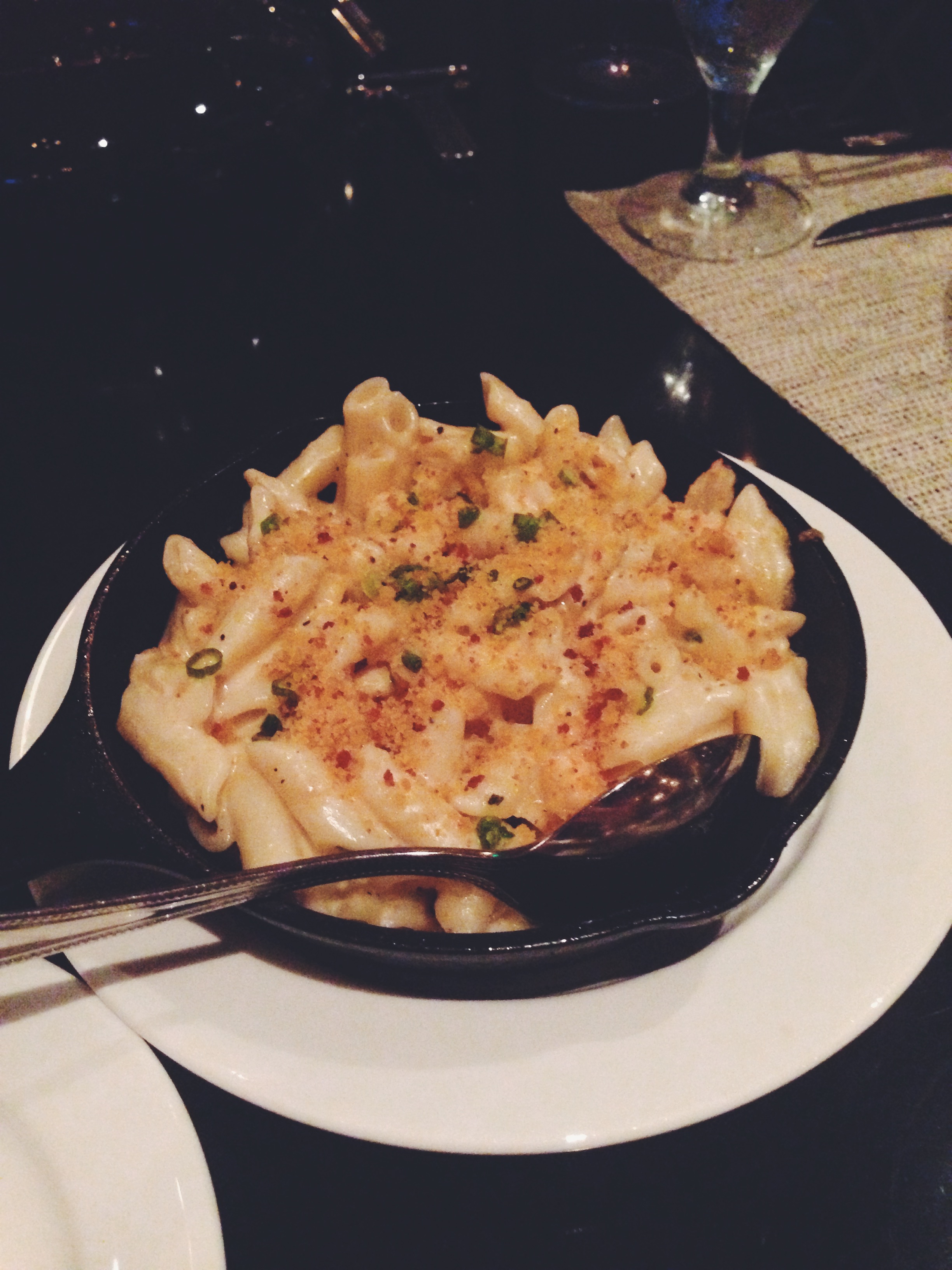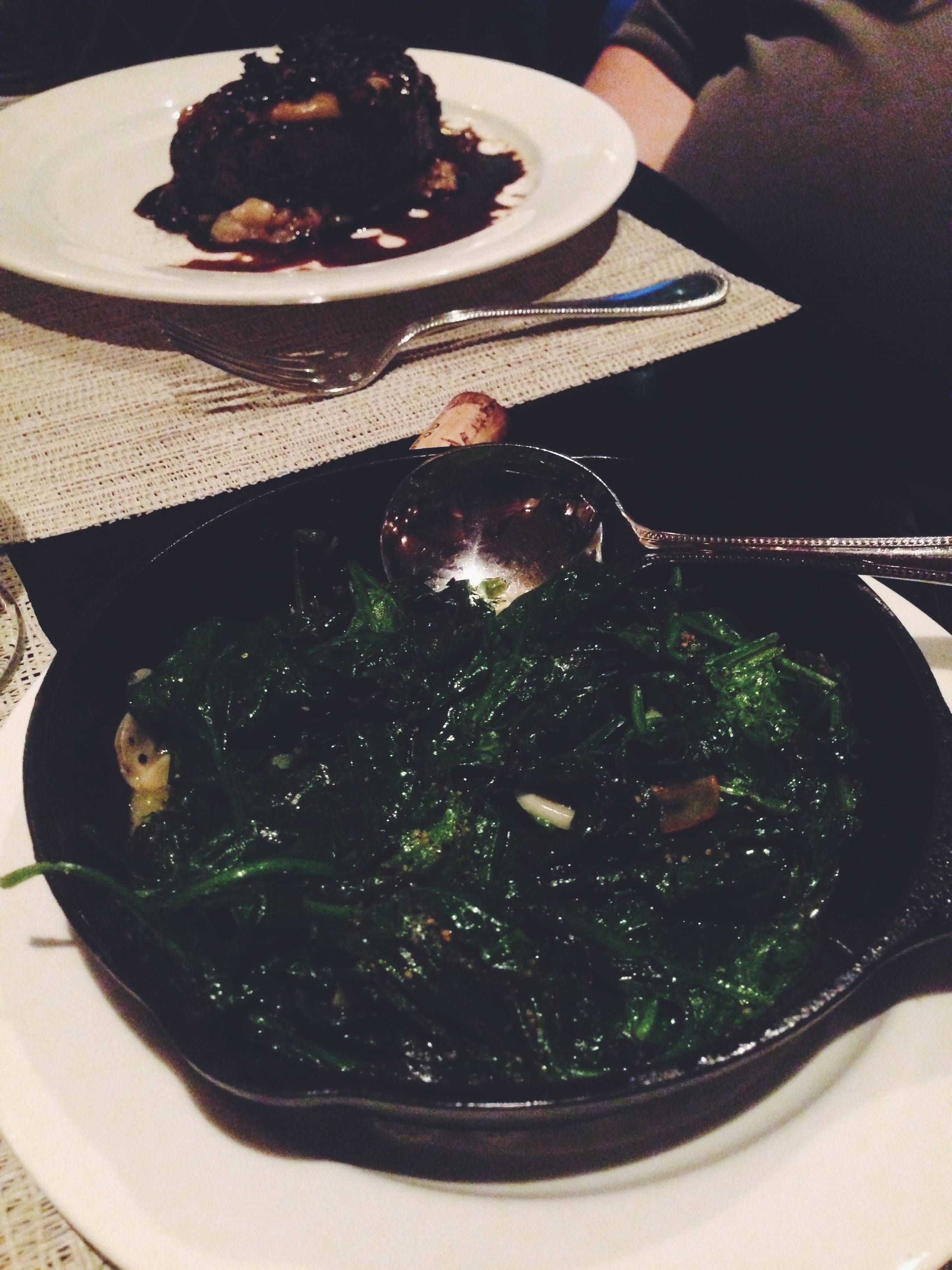 We ended dinner with a birthday dessert of crème brûlée which came in the cutest little teacup and topped with strawberry slices. The serving was a bit small, though, and I probably could have eaten another one all by myself.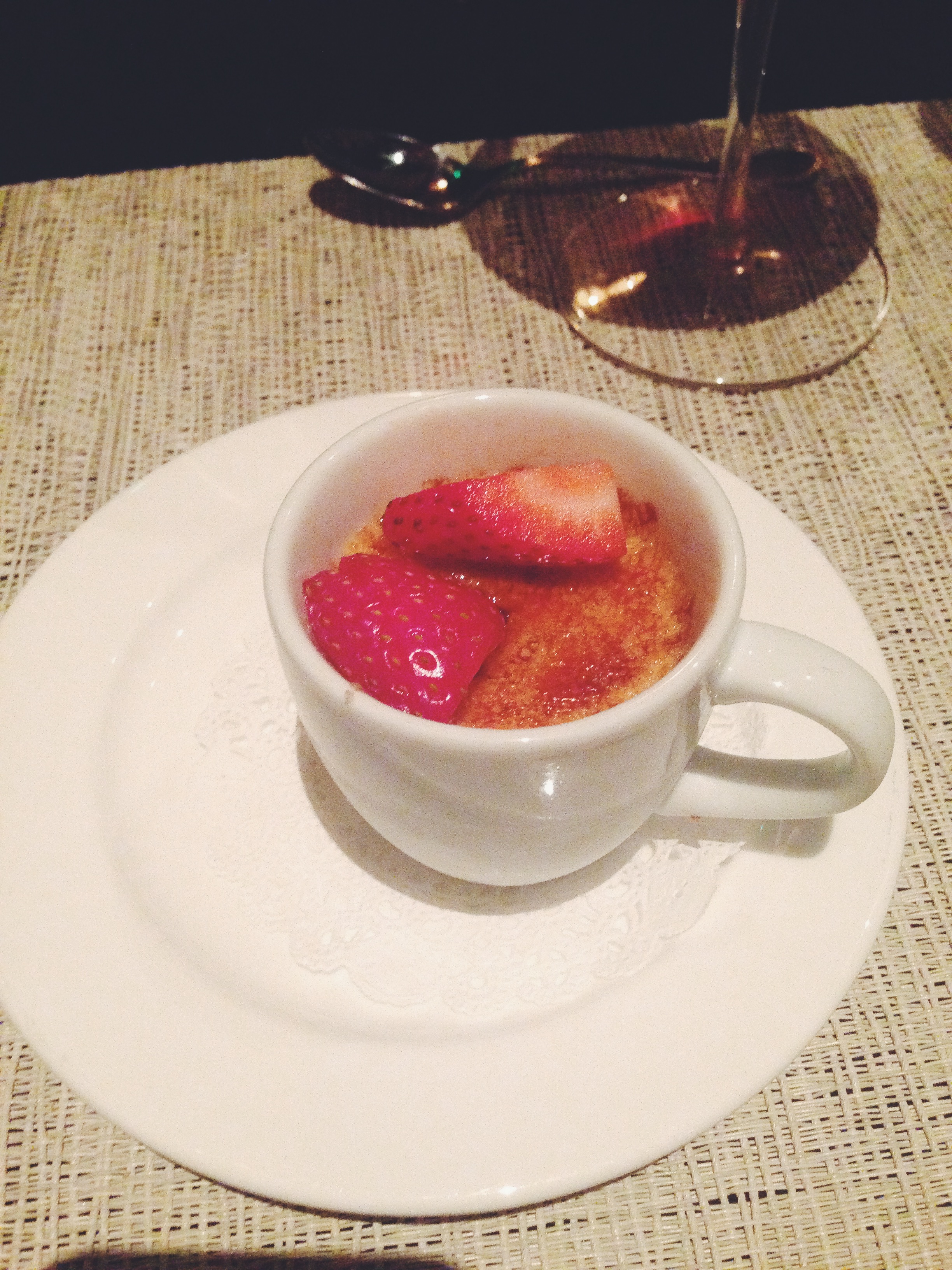 We got down to business when we got back home; present time! I think Leo was even more excited about me opening my gifts than I was and patiently waited to play with the wrapping paper as I discarded it.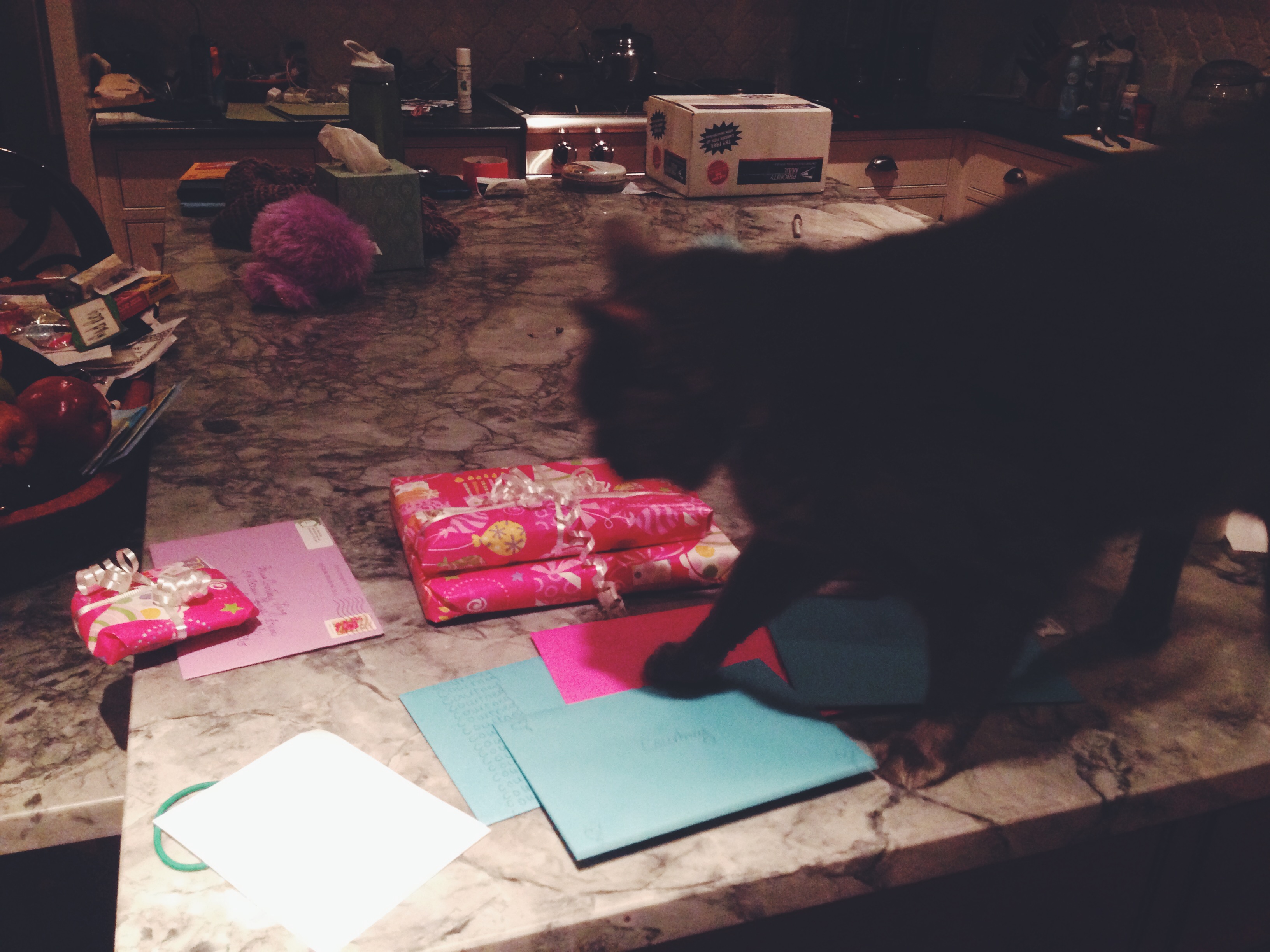 Honey badger is a running joke in my family so this was obviously card was a definite hit.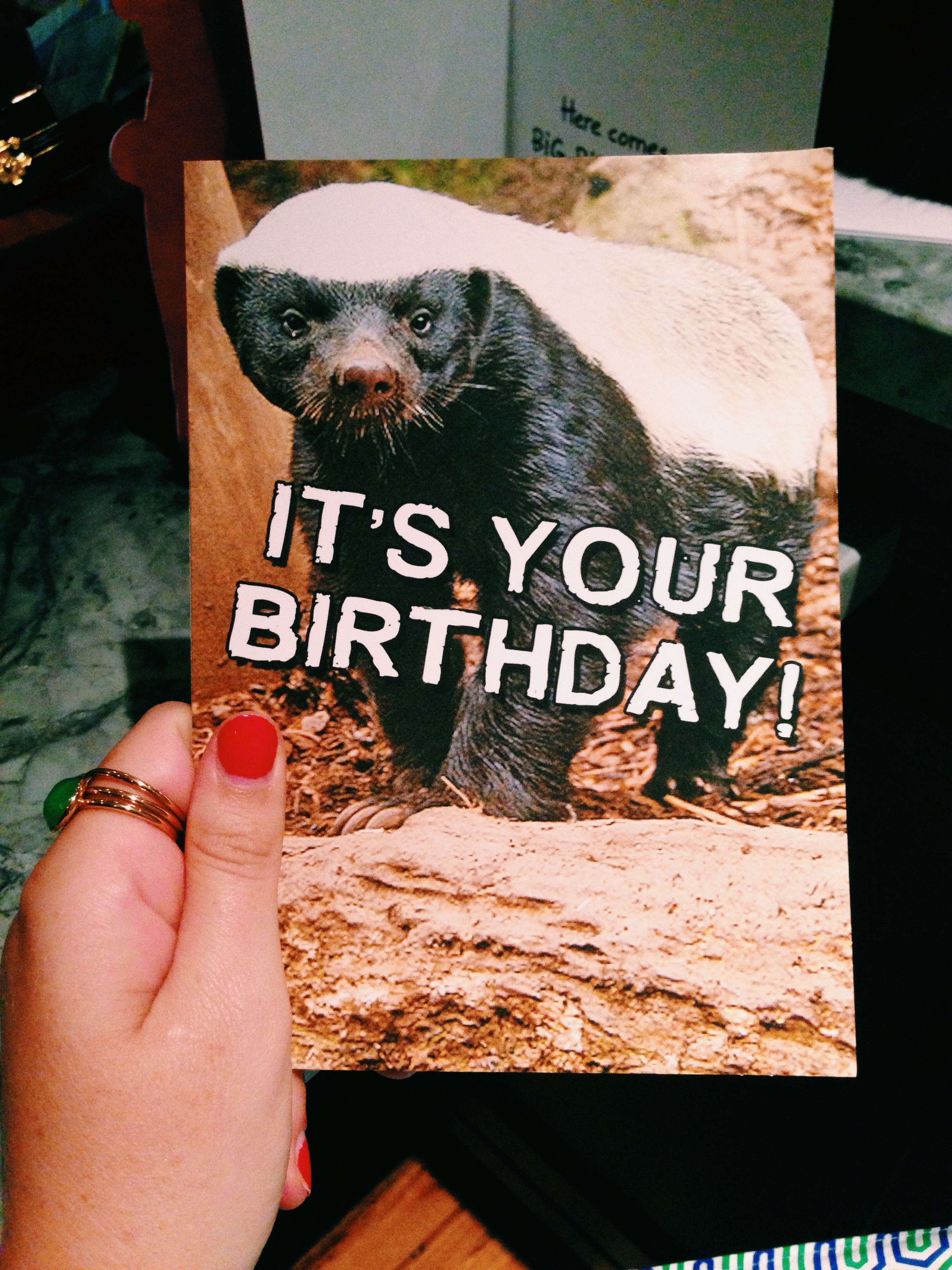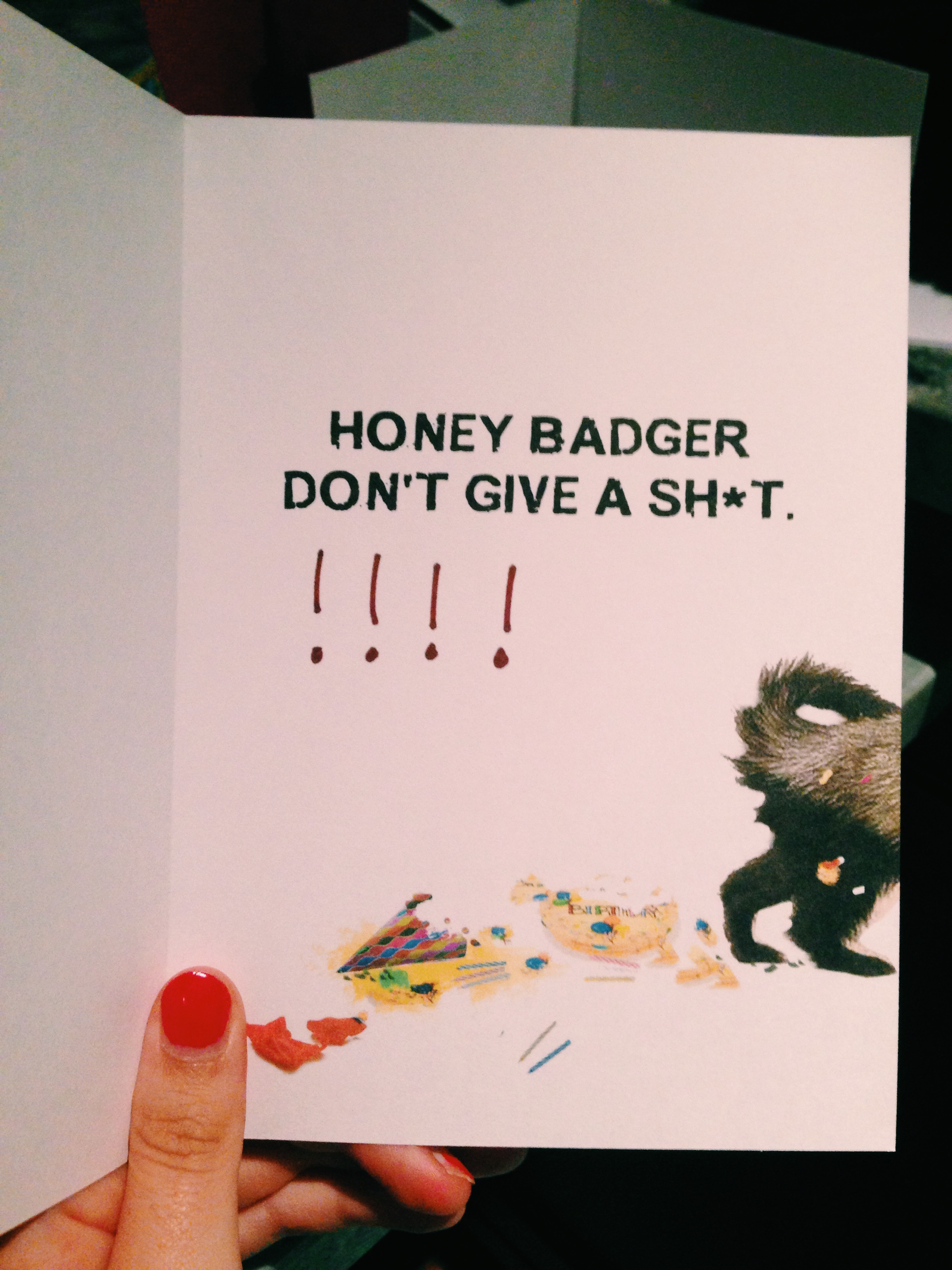 Of all of my birthday presents, this watch was my favorite. It was given as a gift from my great-grandmother (who I got my middle name from) to my mom and has been passed through several generations of my family. The watch is super old-fashioned and has to be wound up everyday, and I can't wait to have the opportunity to wear it out.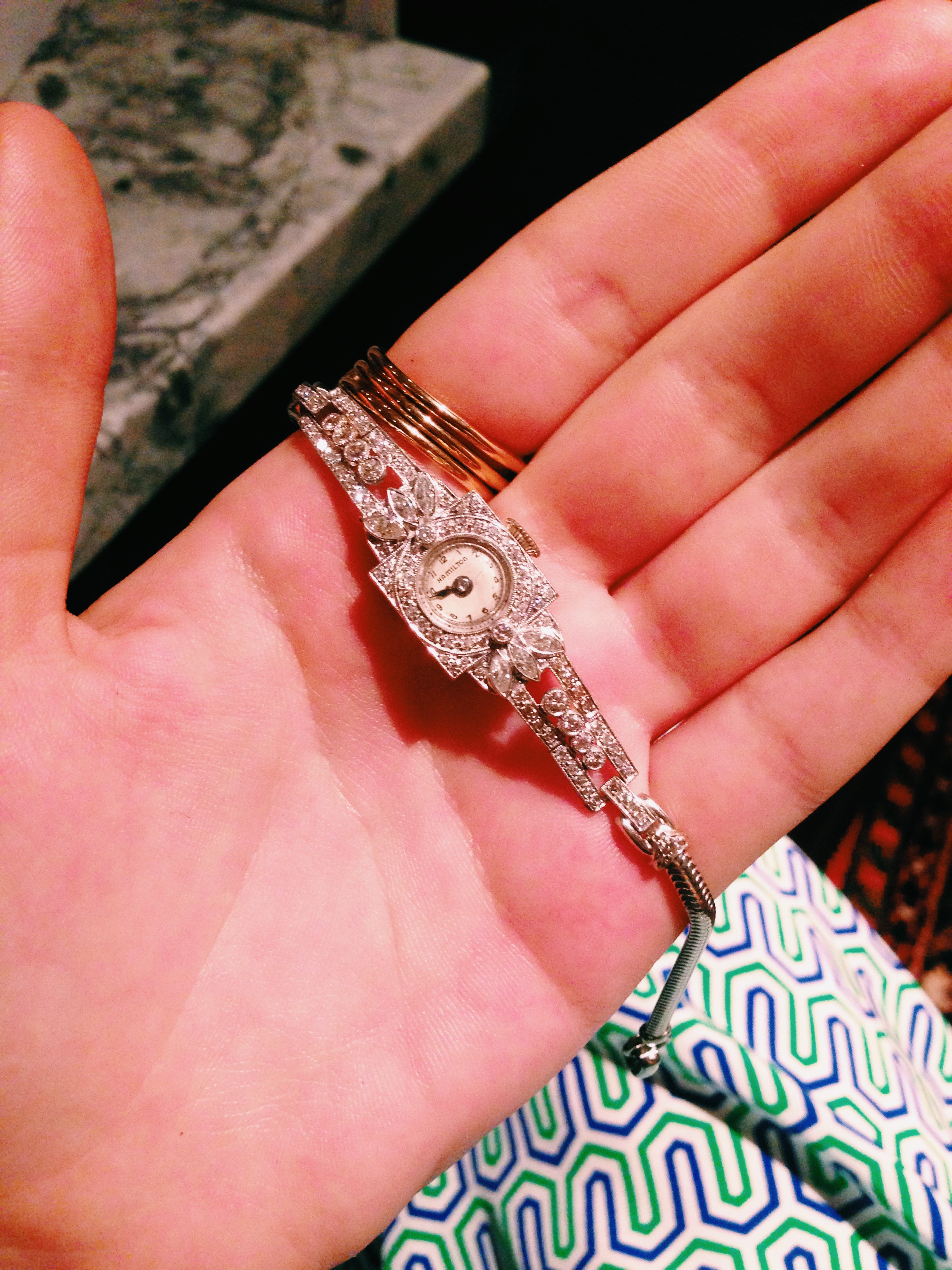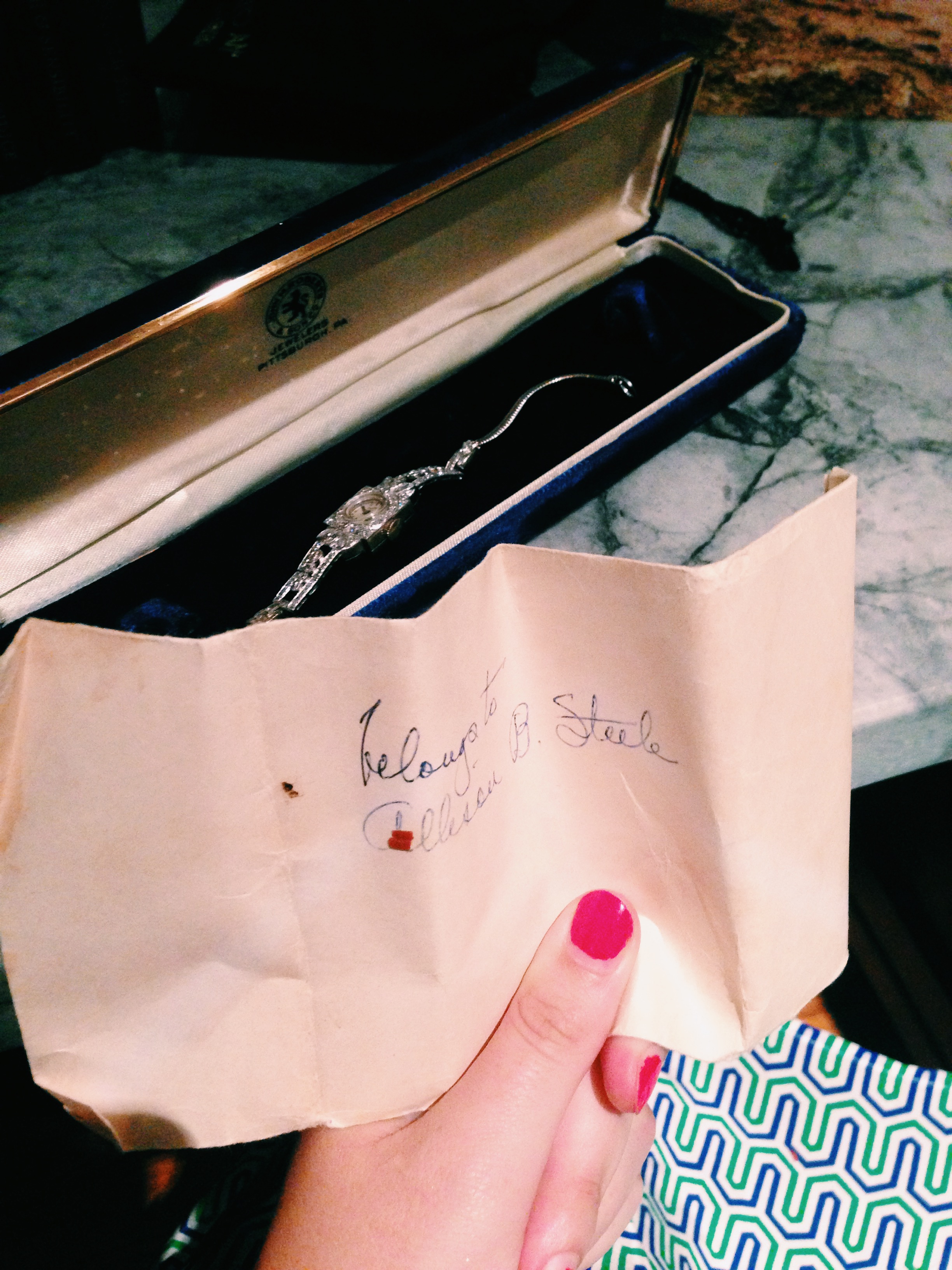 It's hard to believe that my birthday has come and gone in the blink of an eye. I mean, I've been 21 for almost a week now! Everyone keeps asking me if I feel different, more like an adult, and the honest answer is no. I feel like there are certain skills one must have to qualify as an adult, like being able to cook pancakes without burning them or knowing how to balance a checkbook, that I haven't mastered quite yet. We'll see what year 21 has in store for me!