Straight from my wonderful weekend in D.C., I flew up to one of my favorite places in the world–New York City. I was only in the city for 2.5 days to visit my grandparents who have both lived their entire lives in Queens. I come from a long line of New Yorkers (a possible explanation for my distrust of strangers?), and my dad is actually one of the only members of the Lang family who have left the city.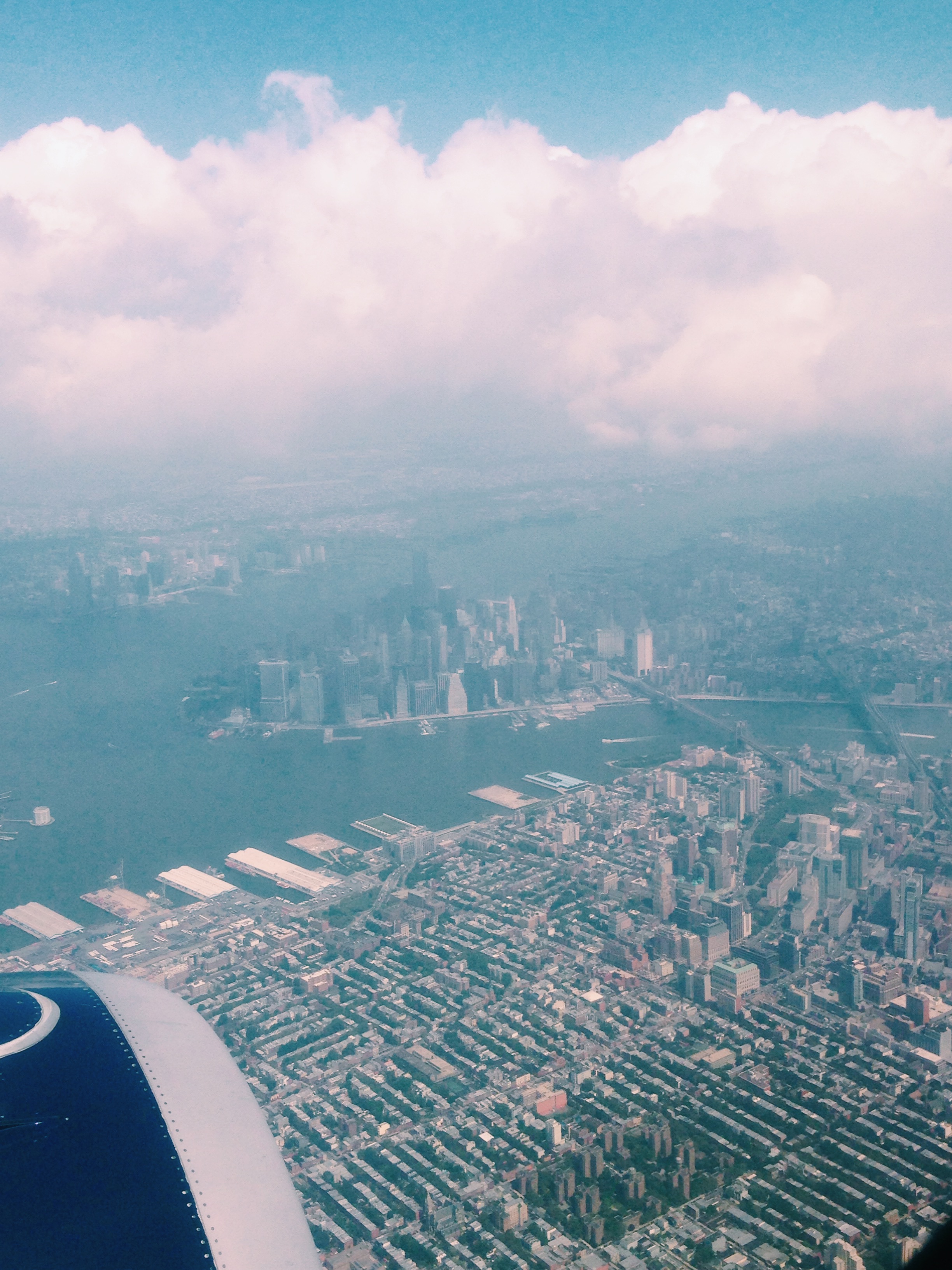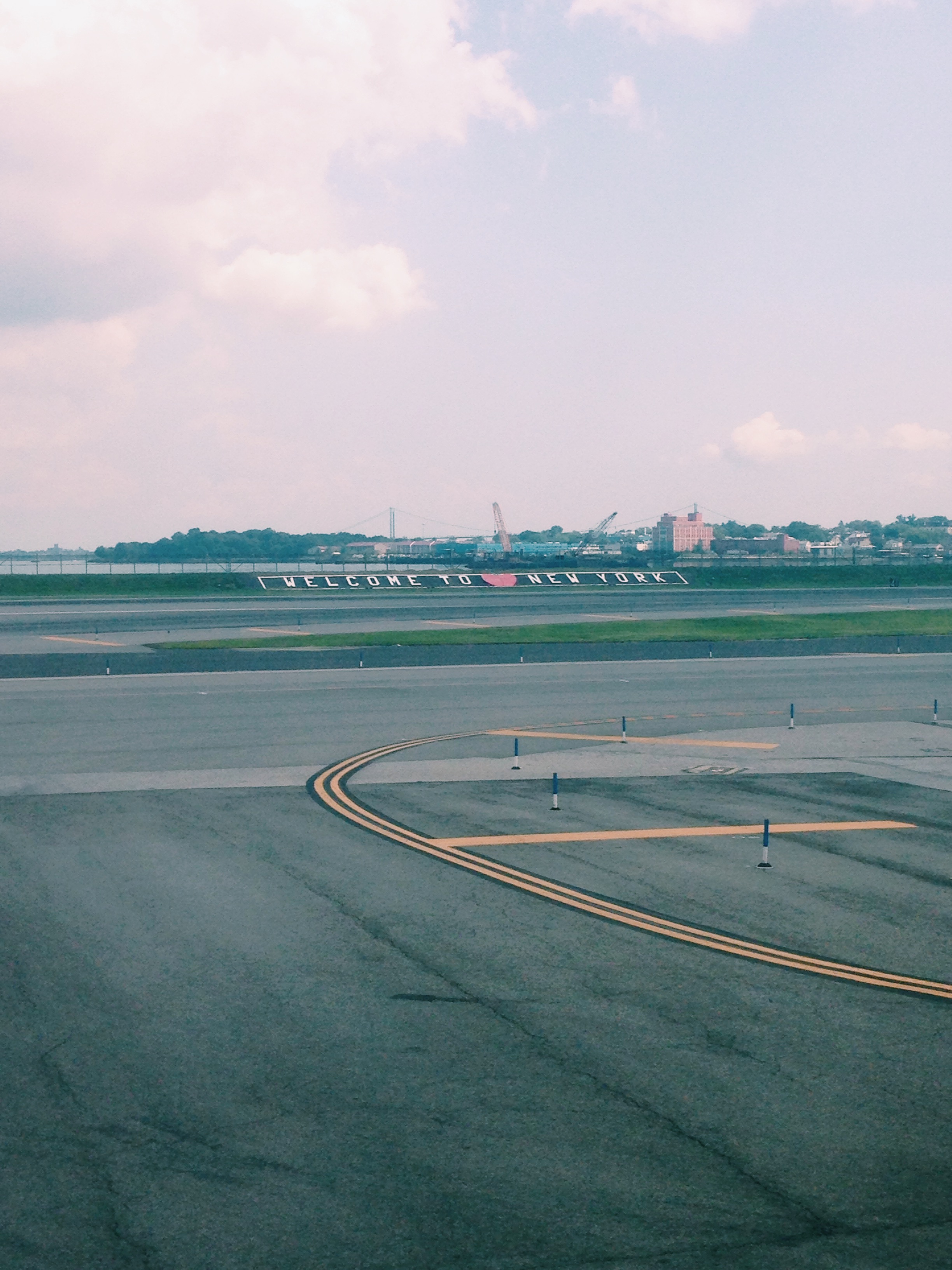 After being picked up at LaGuardia Airport, my grandparents and I kicked back and relaxed in their apartment. More accurately the two of them watched Judge Judy while I dozed on and off throughout the afternoon. My grandmother made a delicious homemade dinner for the three of us and we celebrated our reunion with my childhood favorite, Good Humor Strawberry Shortcake ice cream bars. I relayed stories from my months across the pond while my grandparents excitedly filled me in about how my grandfather is now a proud owner of a hearing aid (which he definitely needed).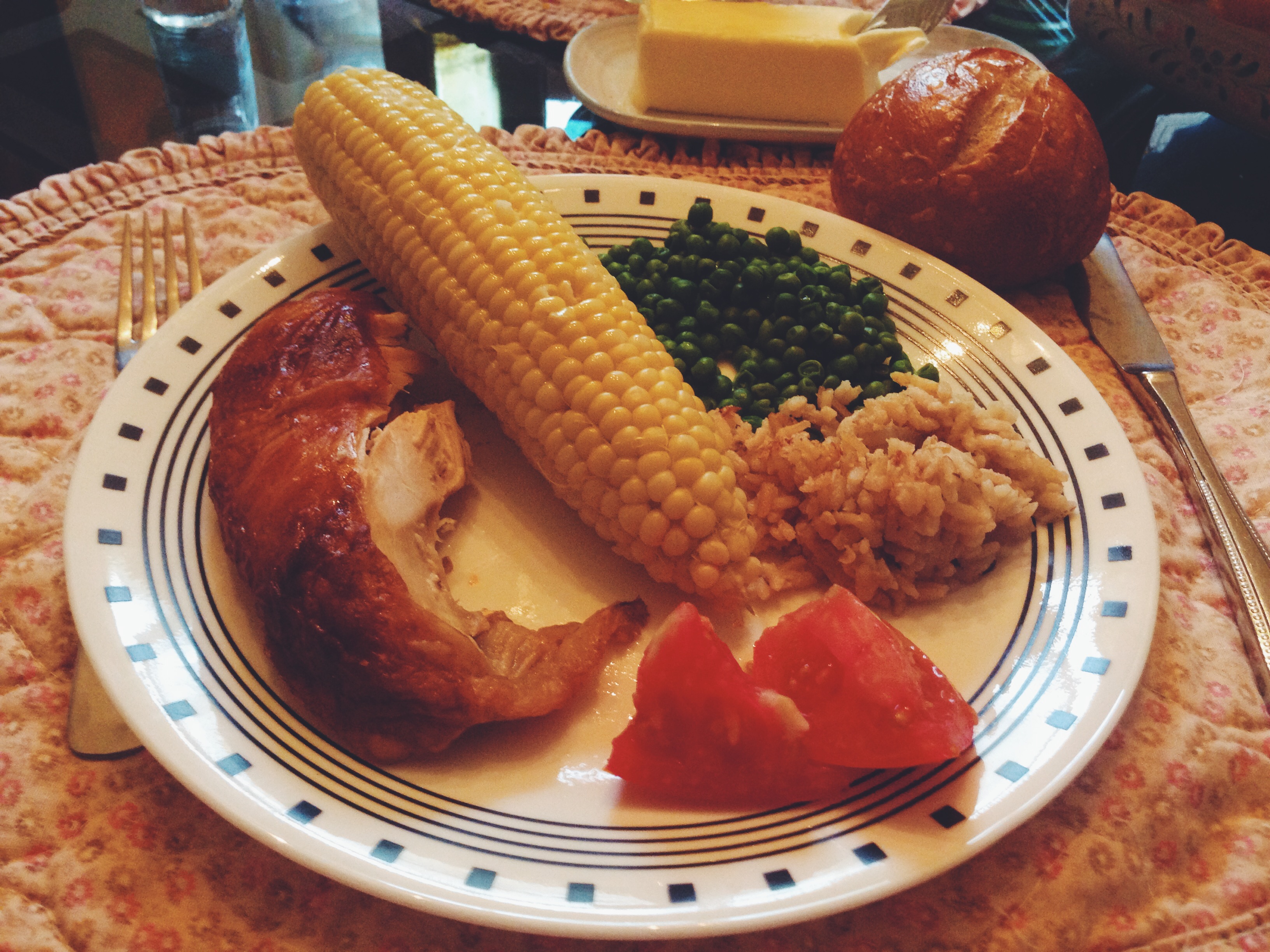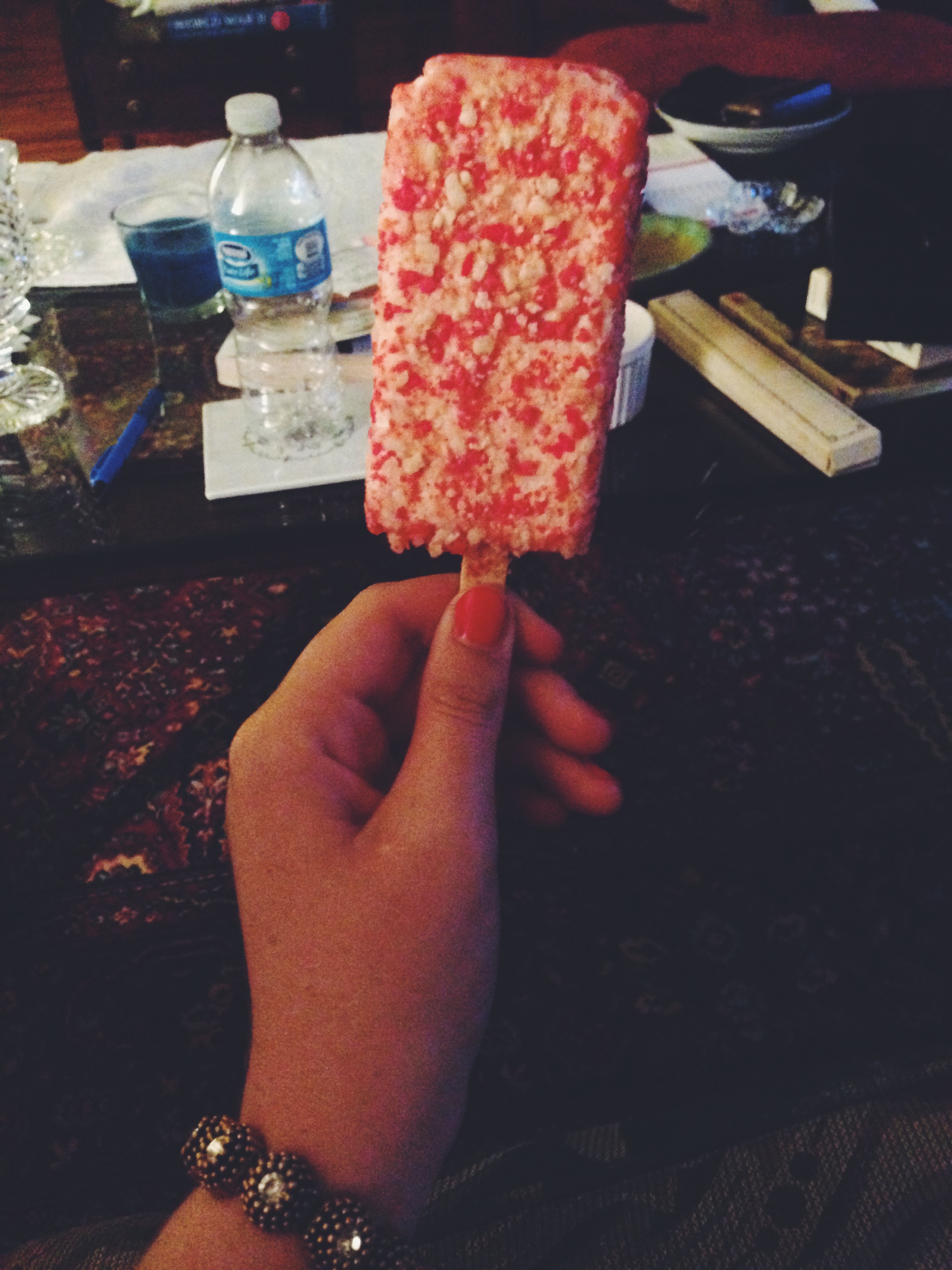 The next morning, my grandfather drove my grandmother and myself to the train station where we took the LIR into Penn Station. From there we hailed a taxi to MoMA, which has held a special place in my heart since I last visited my senior year of high school. We arrived at the museum early enough so we didn't have to wait long for our tickets and quickly made our way up to the first exhibition.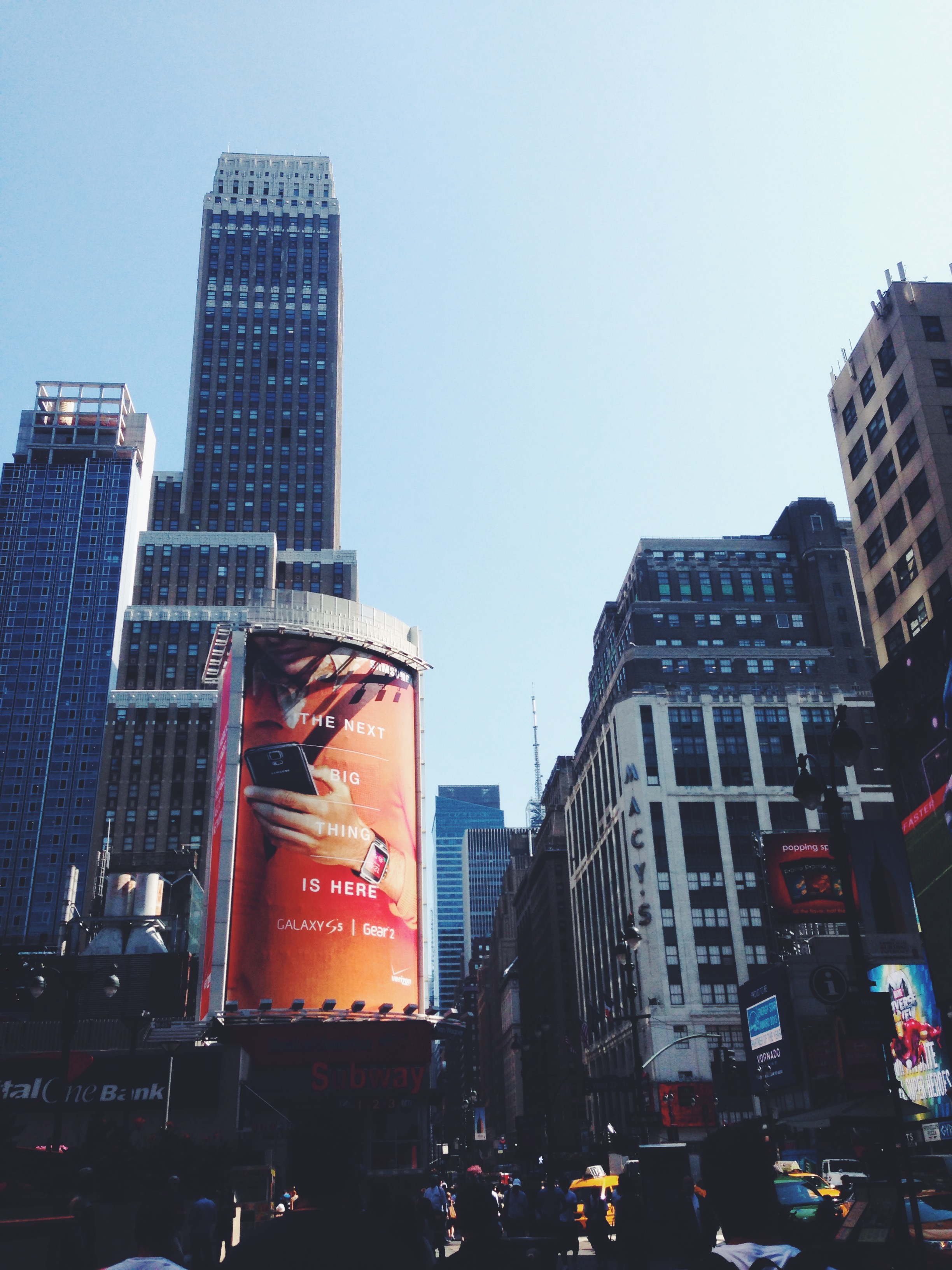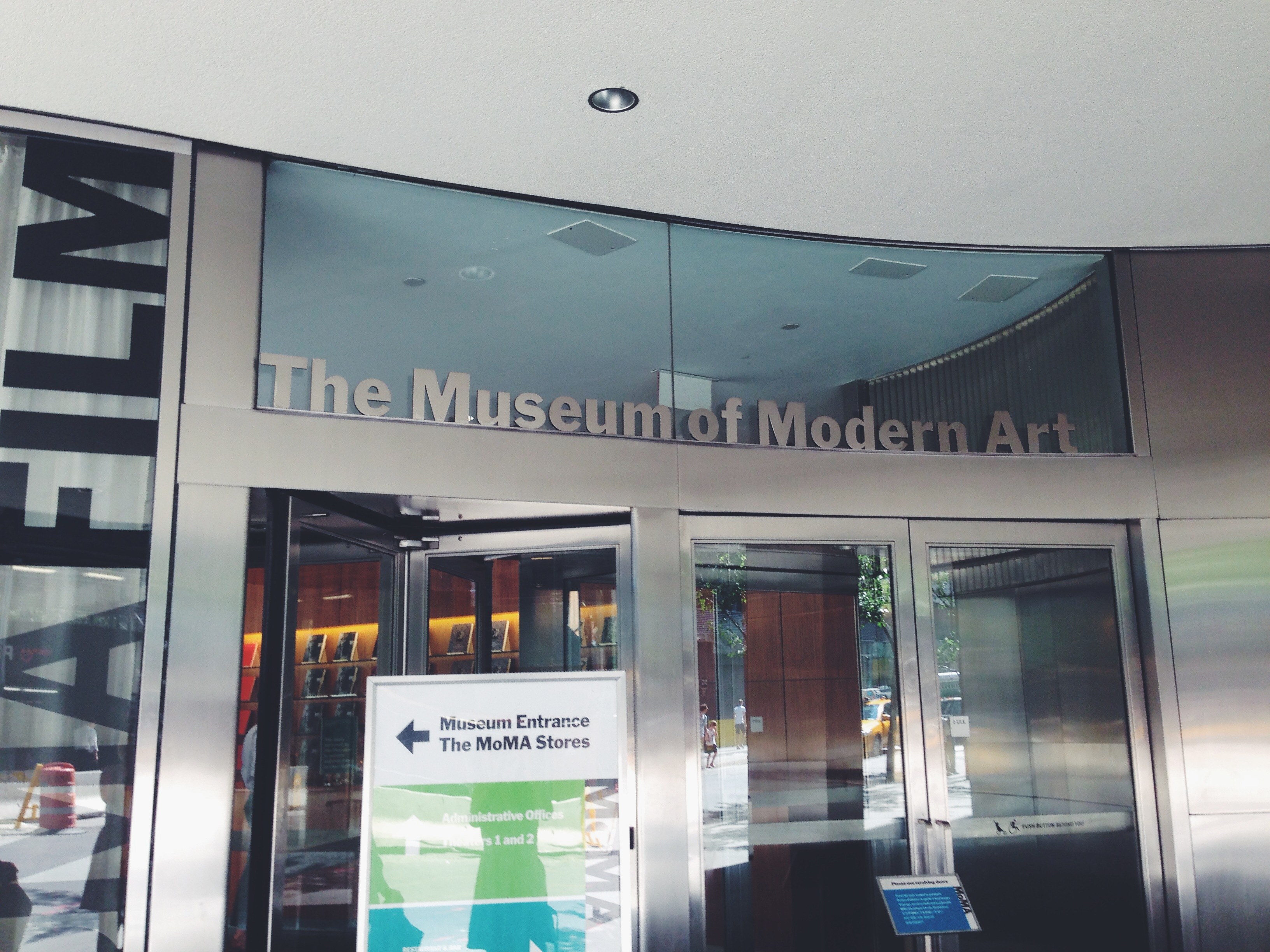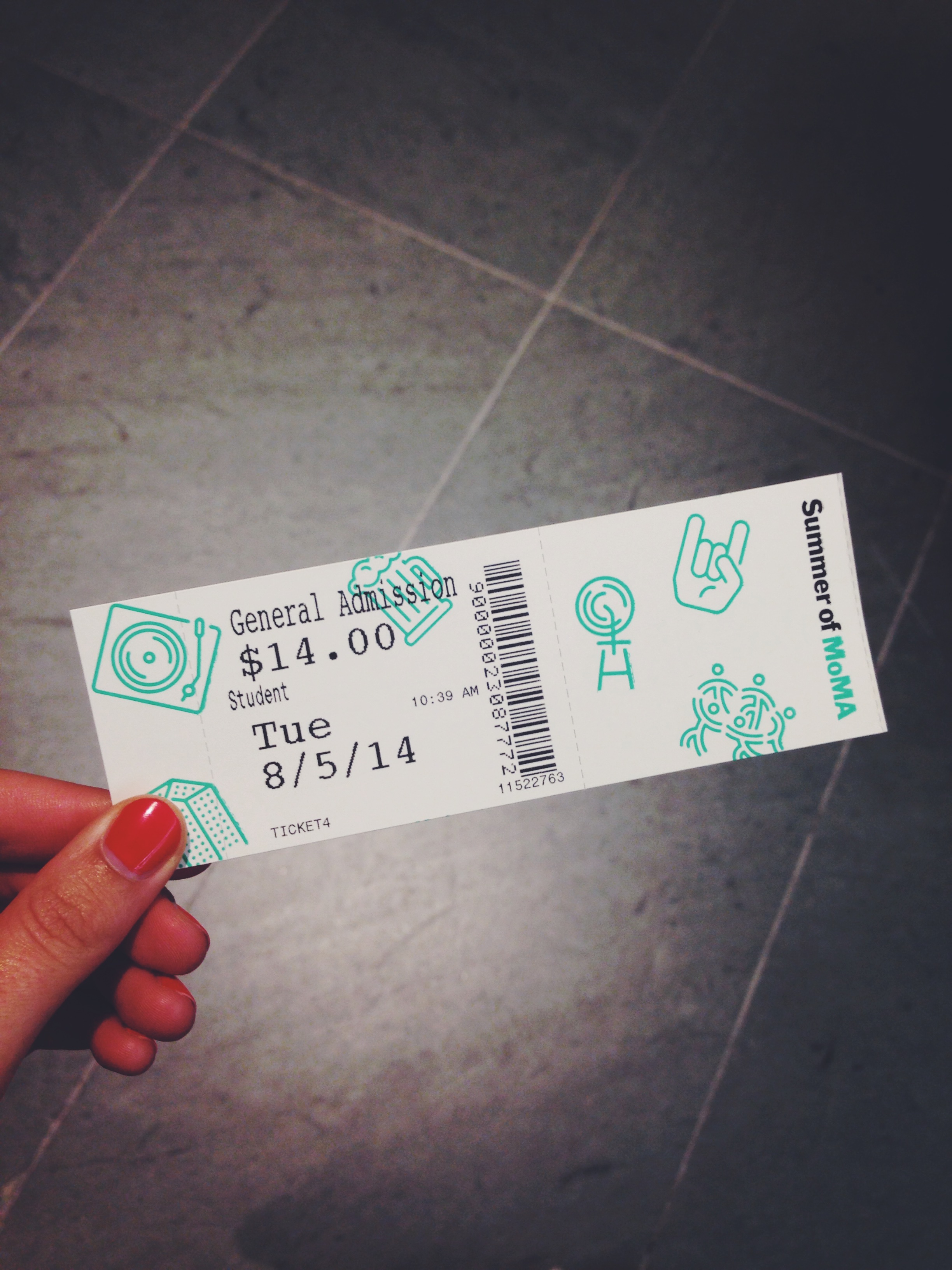 My grandmother and I were both pleased to find an entire room dedicated to Toulouse Lautrec and we spent a good hour oohing and awing over his sketches and magazine prints.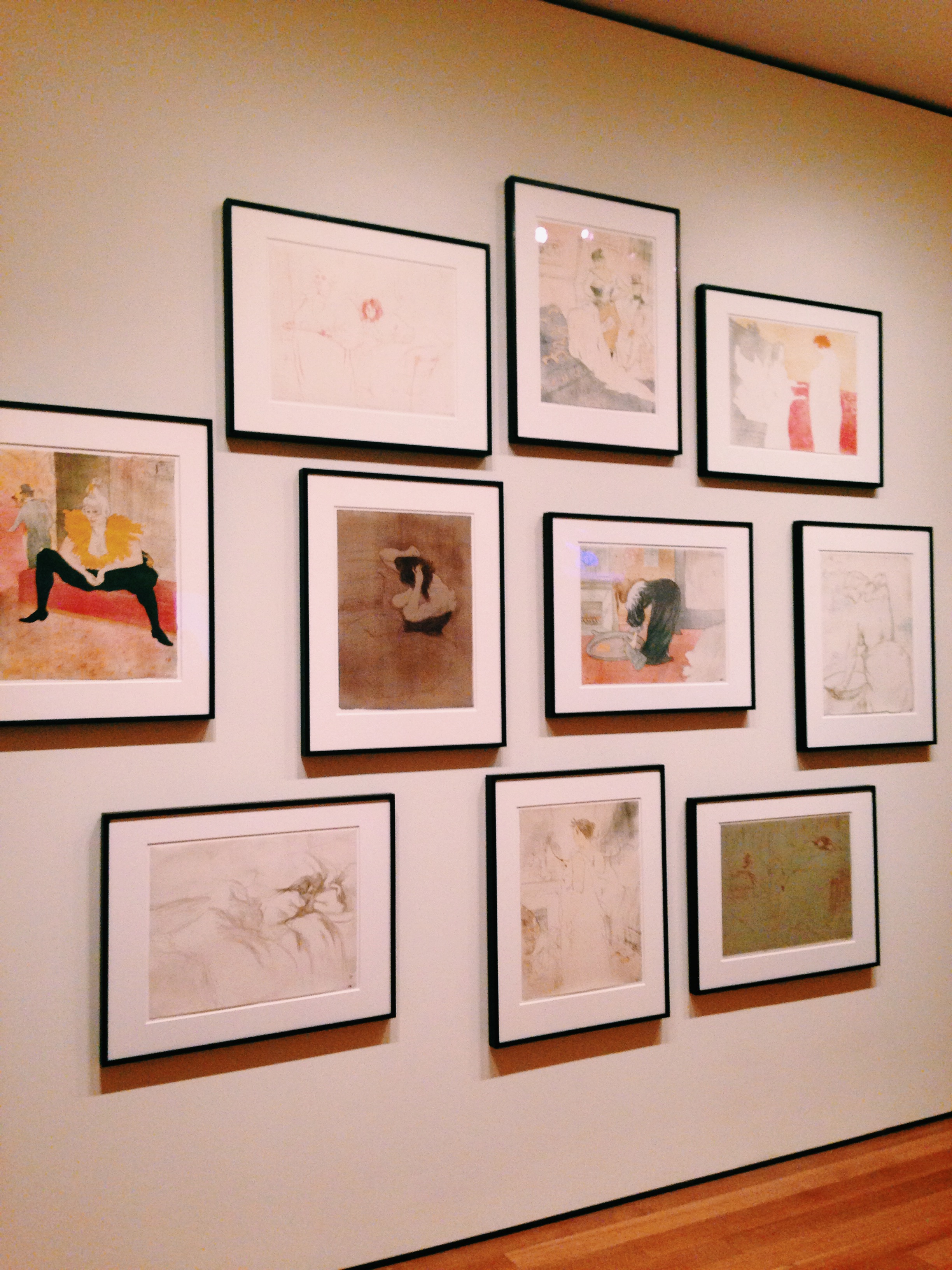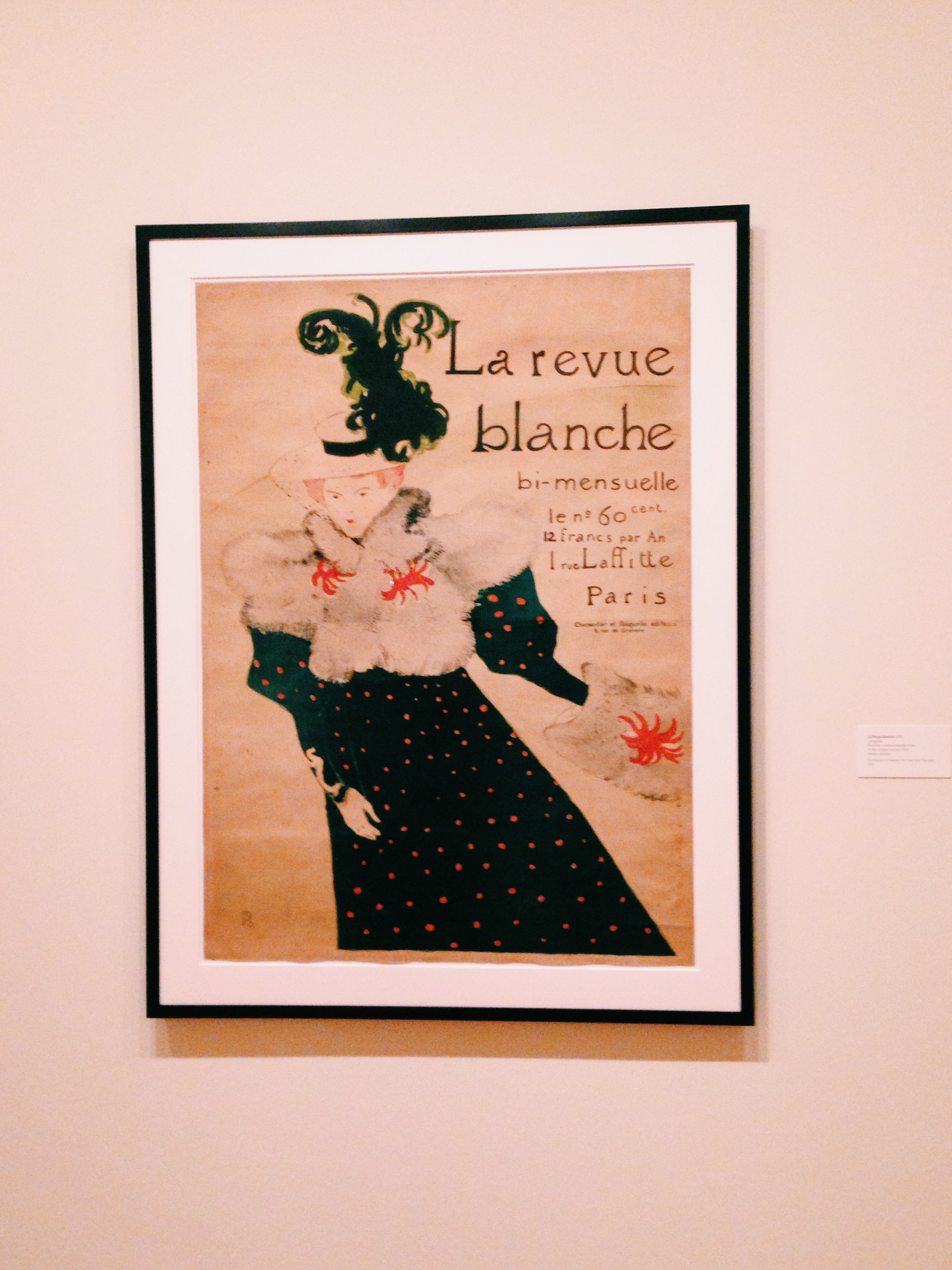 Afterward, we made our way through the remaining four floors of art, stopping every once and a while to discuss a certain painting or sculpture. I have to admit that while I am a huge fan of modern and conceptual art, my grandmother didn't seem to enjoy the works of Duchamp or Boccioni as much as I did so I give her major kudos for sticking it out as I excitedly ran from room to room.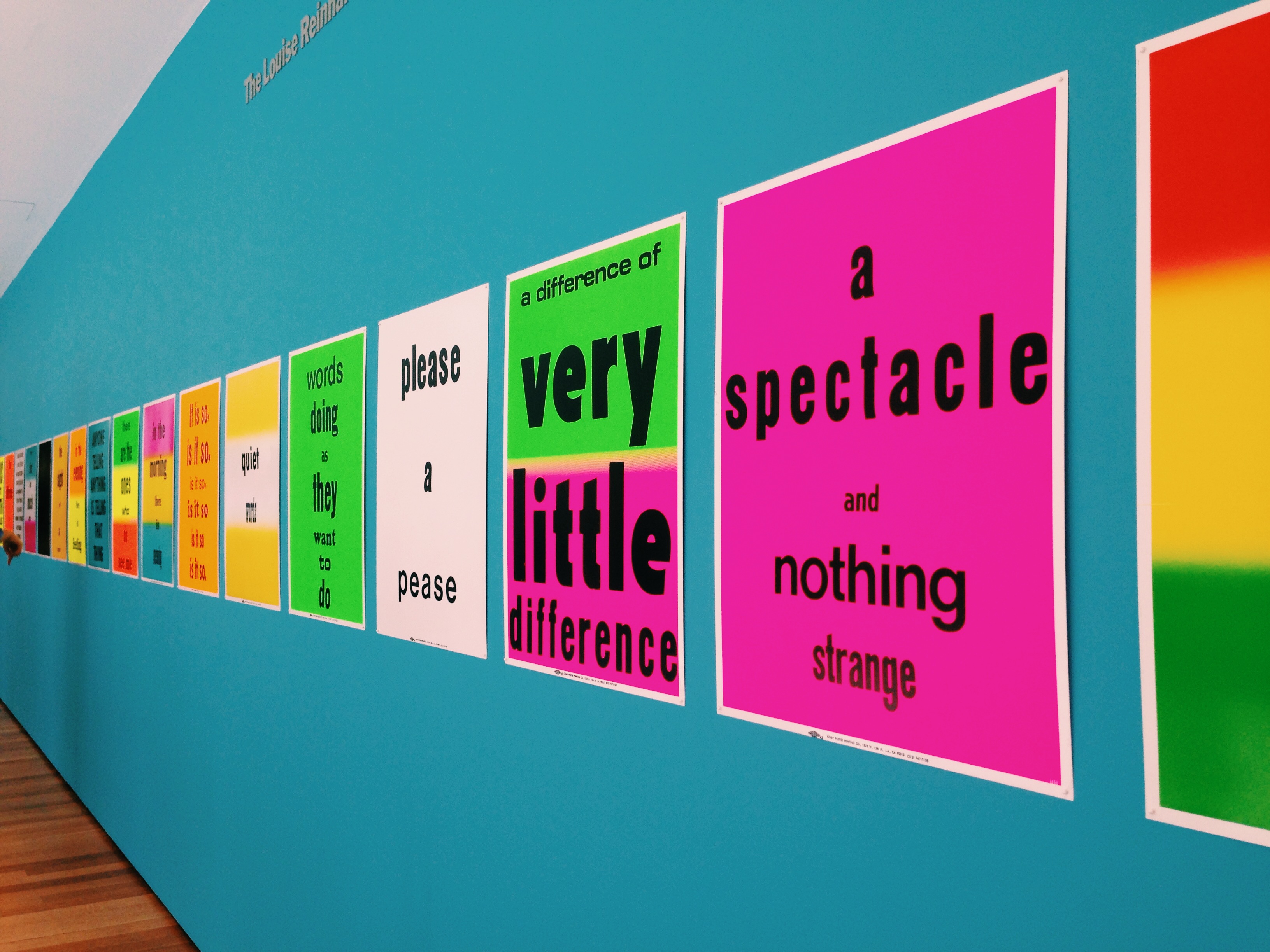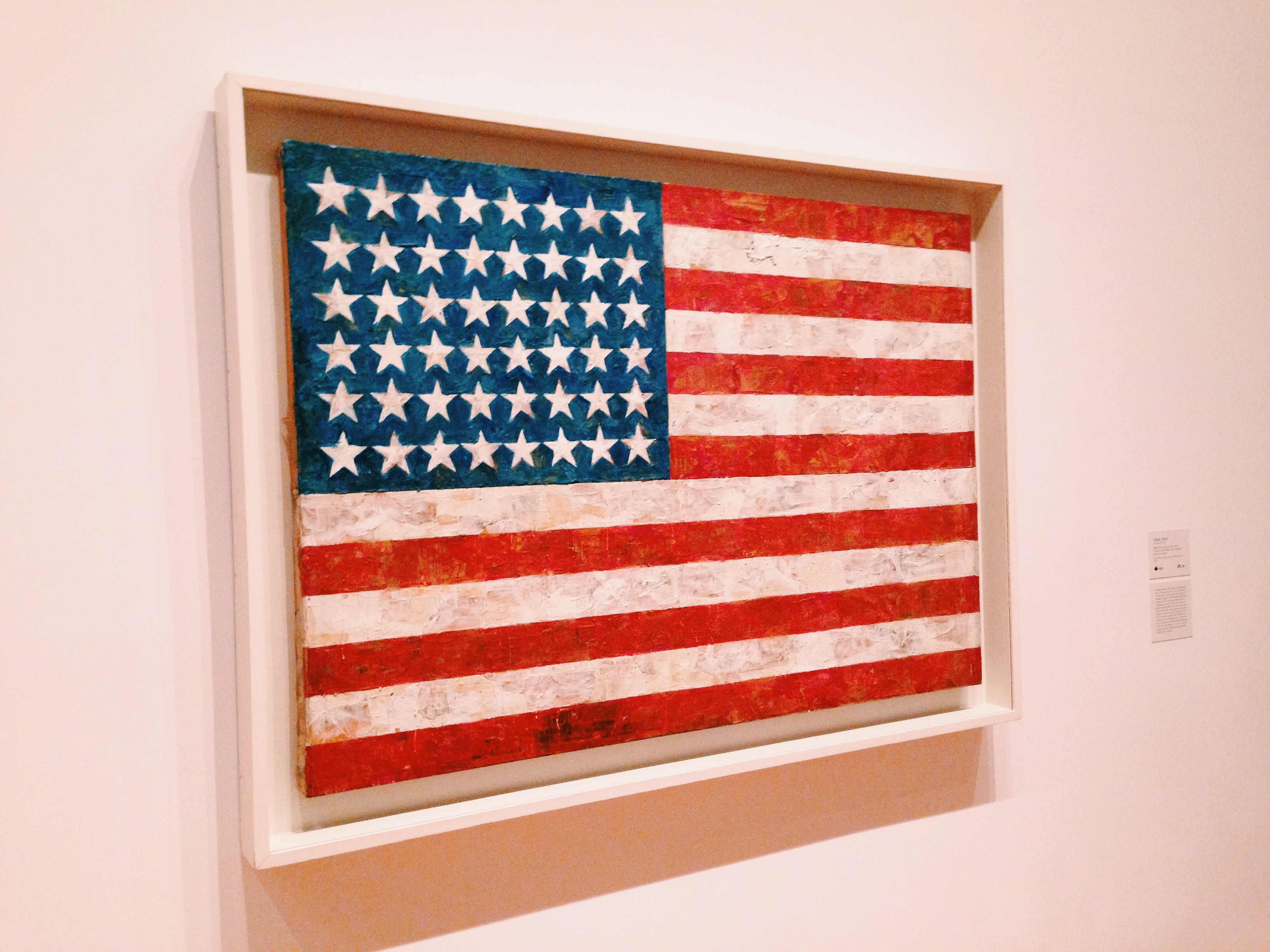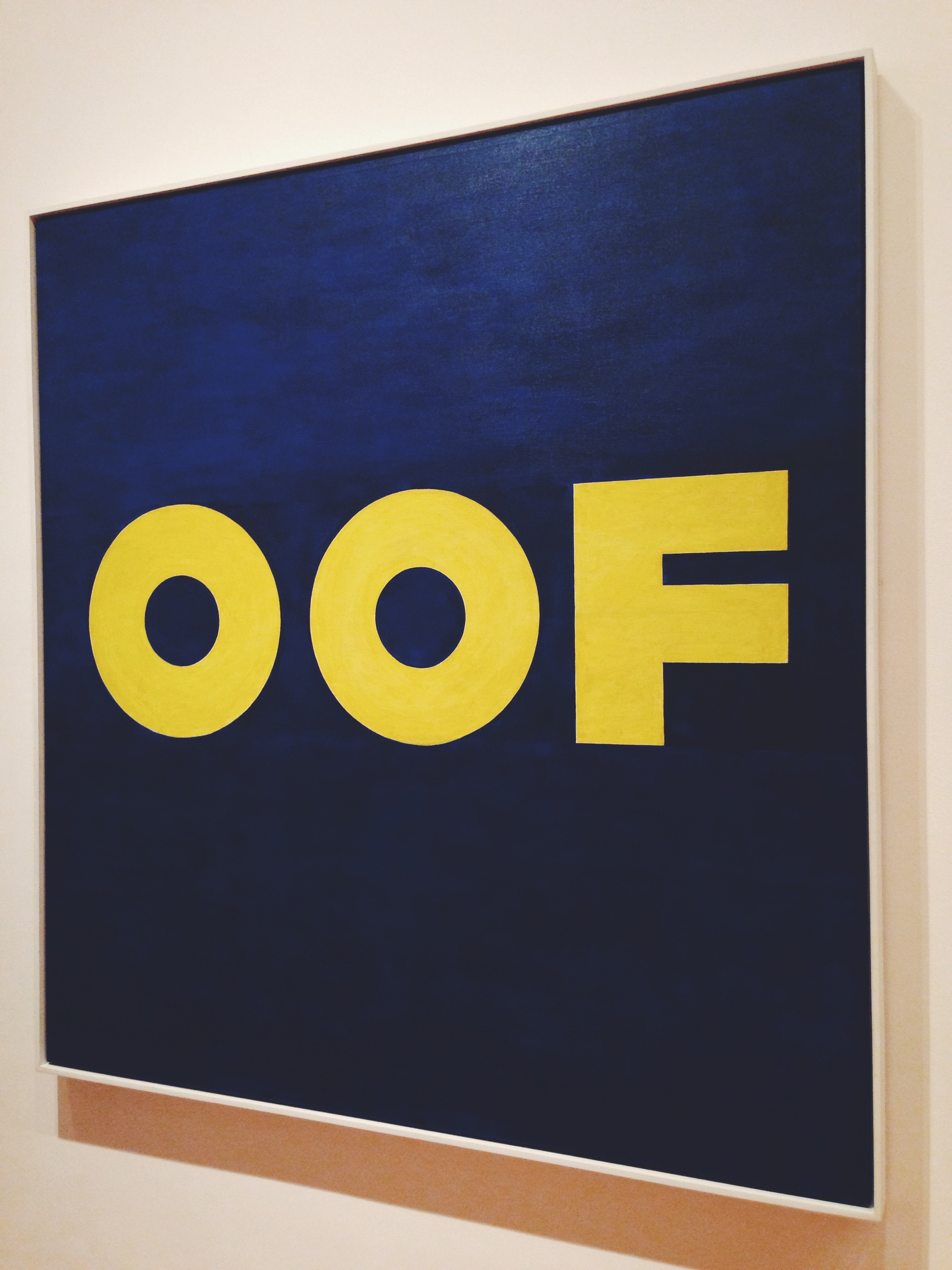 I have no idea who the artist is but this canvas was one of my favorite finds.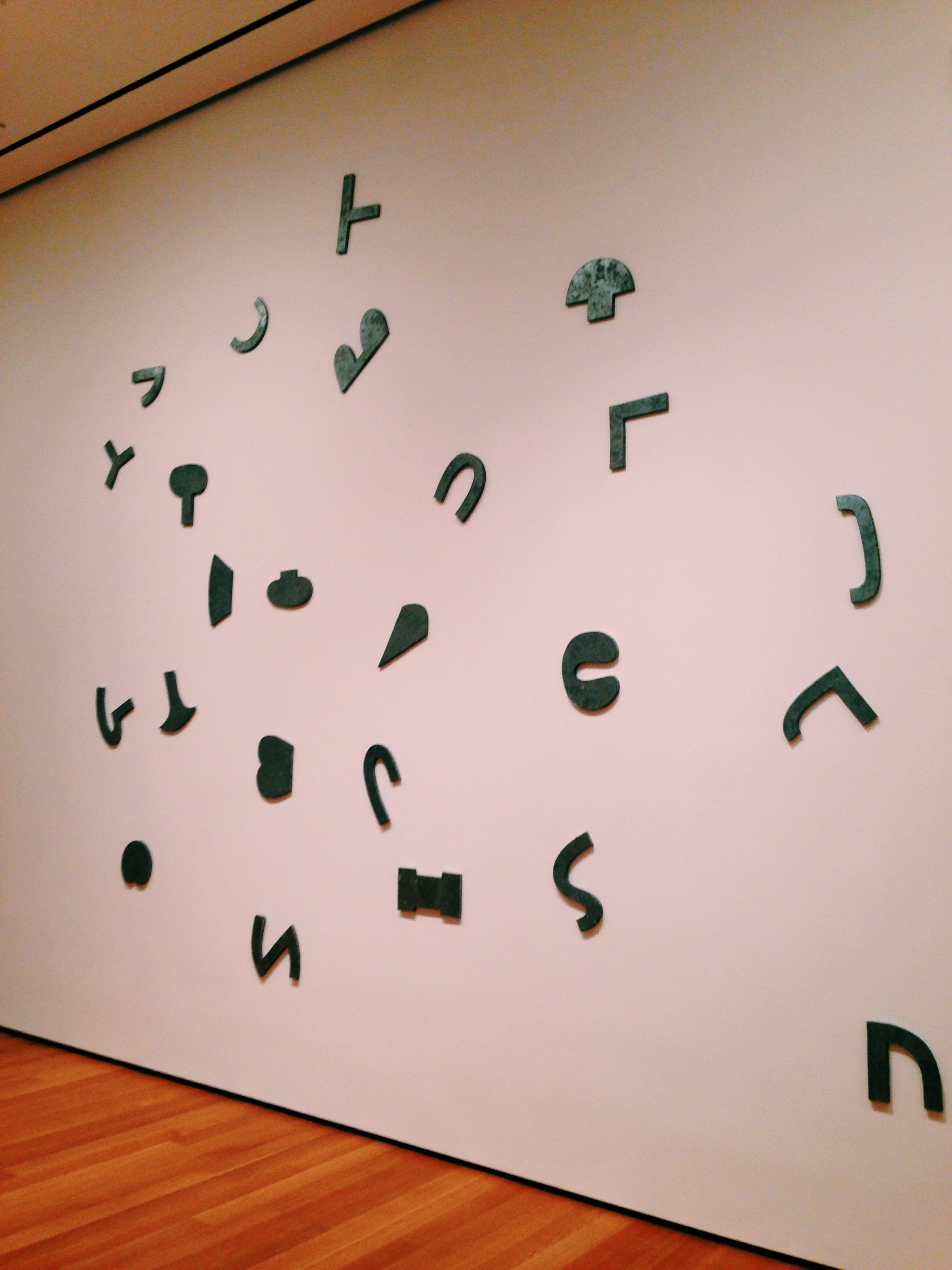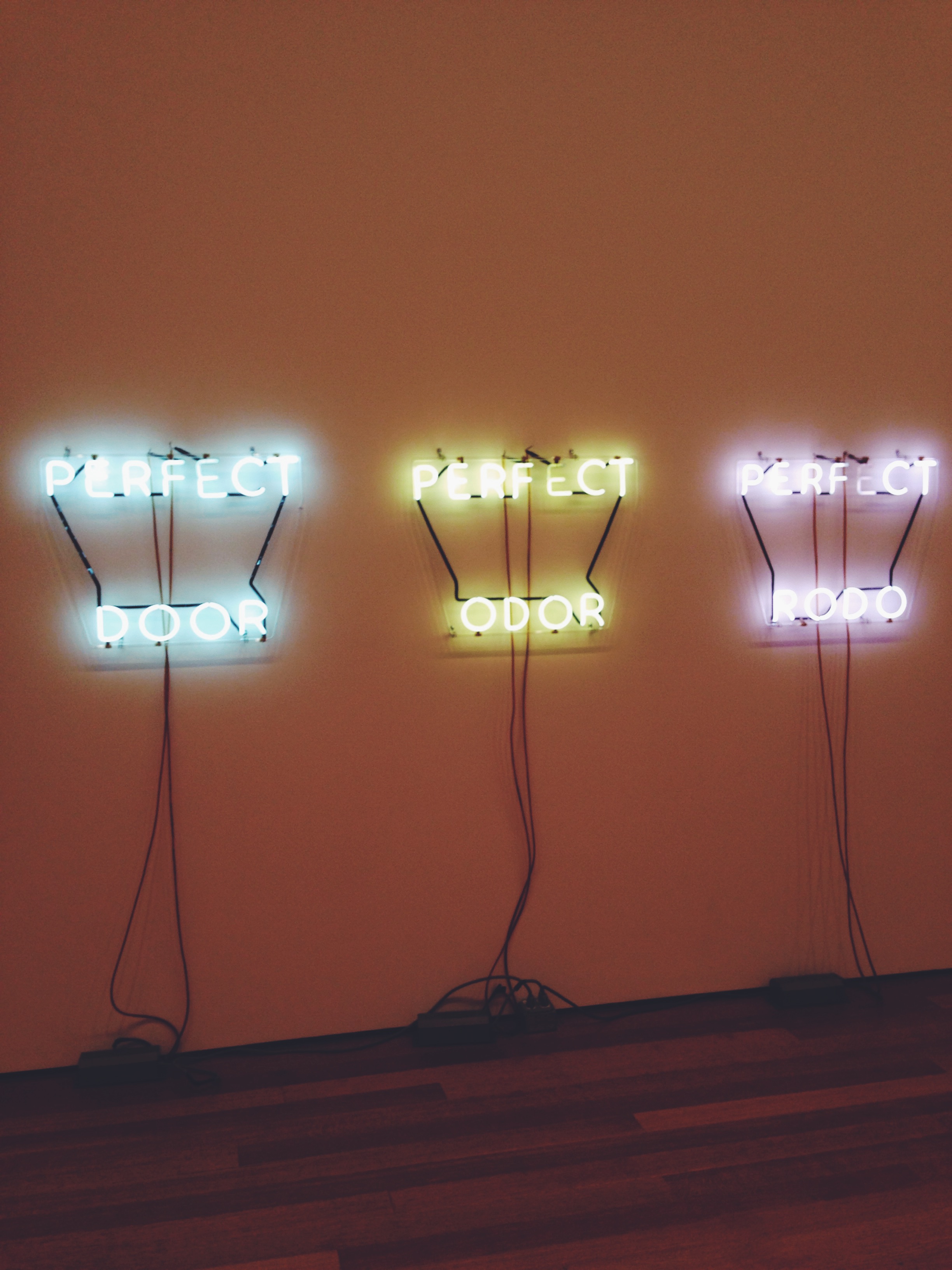 Brad must be a right jerk…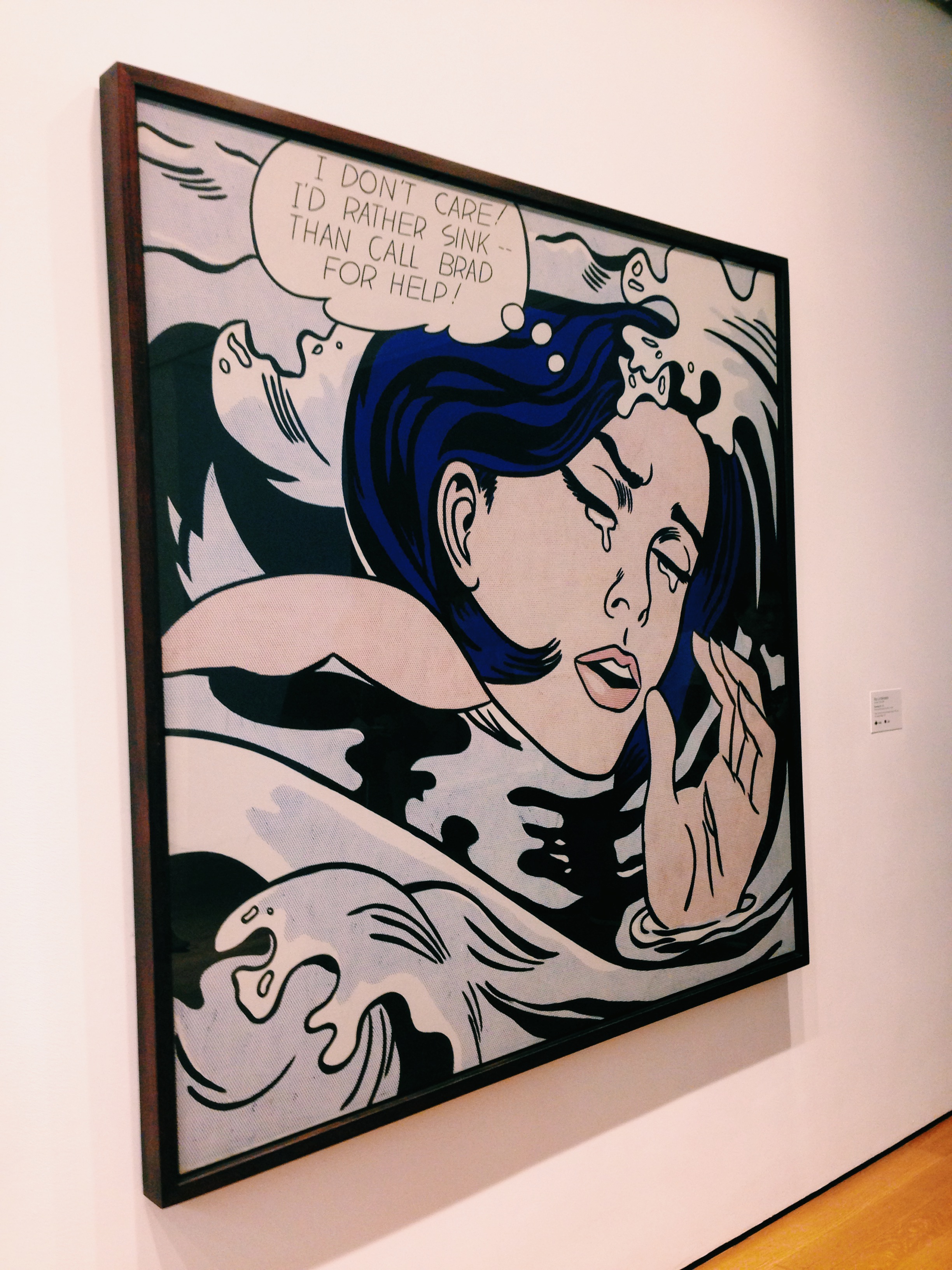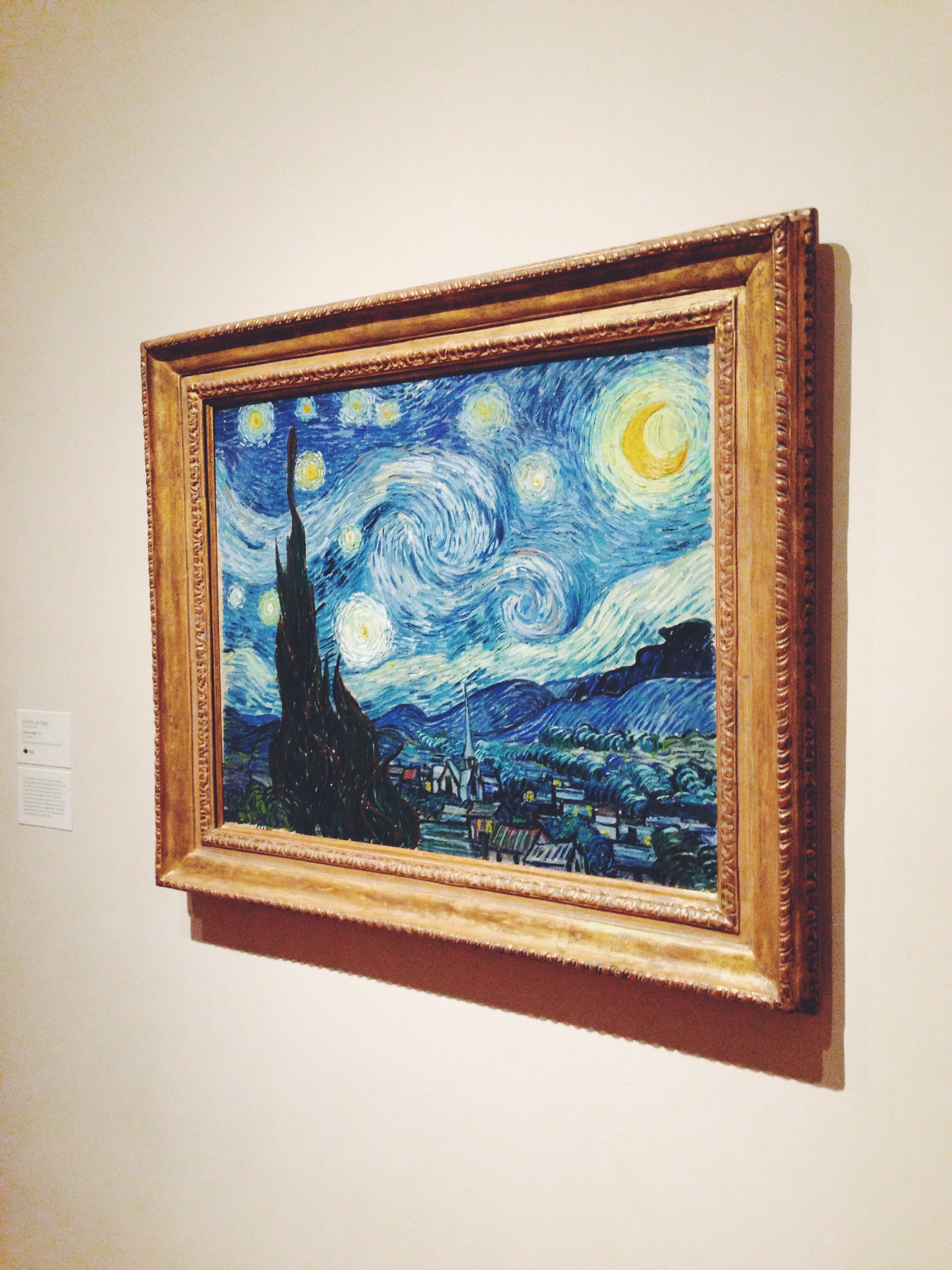 Picasso has been an idol of mine ever since I attended an exhibition of his in Amsterdam!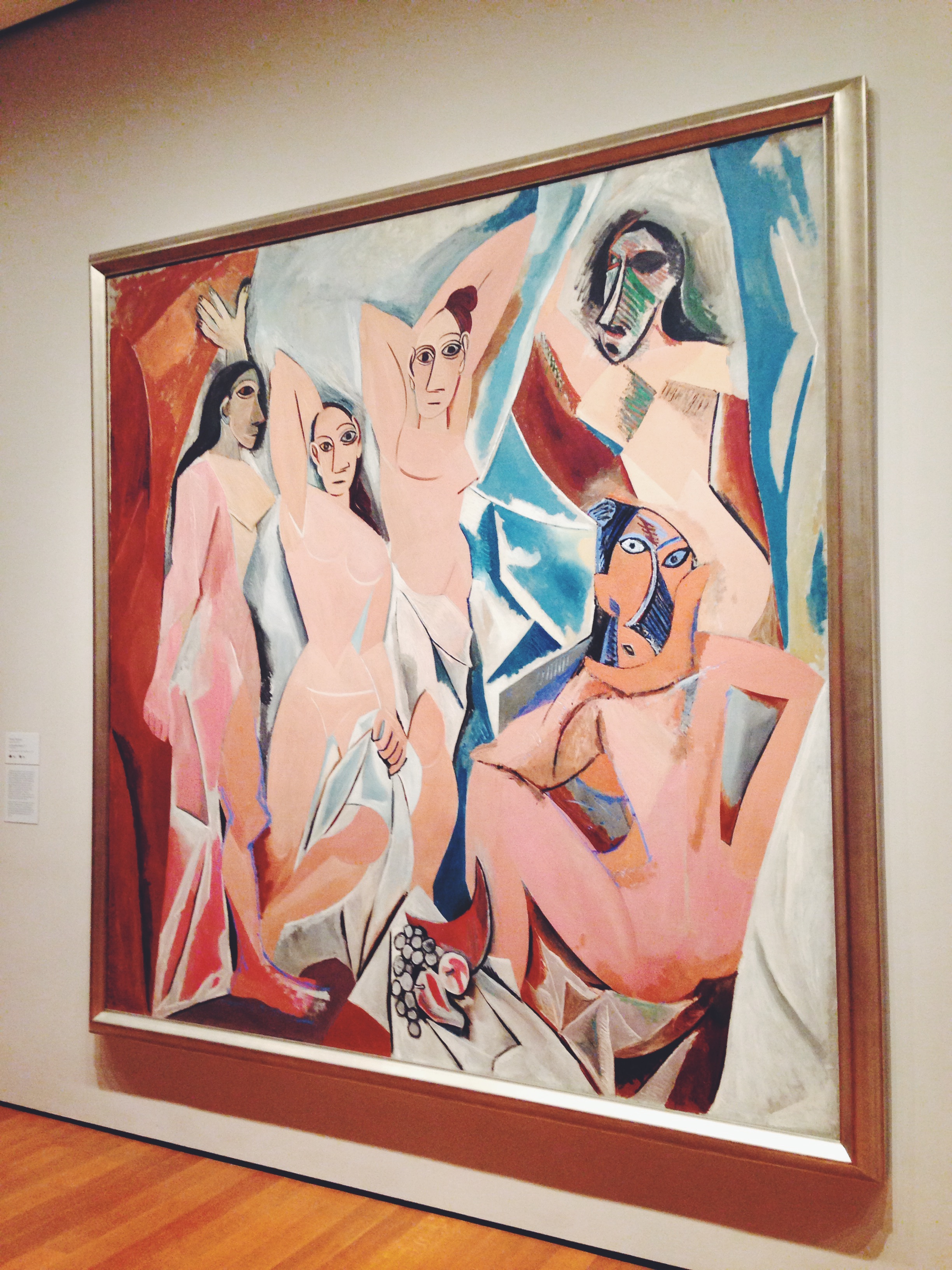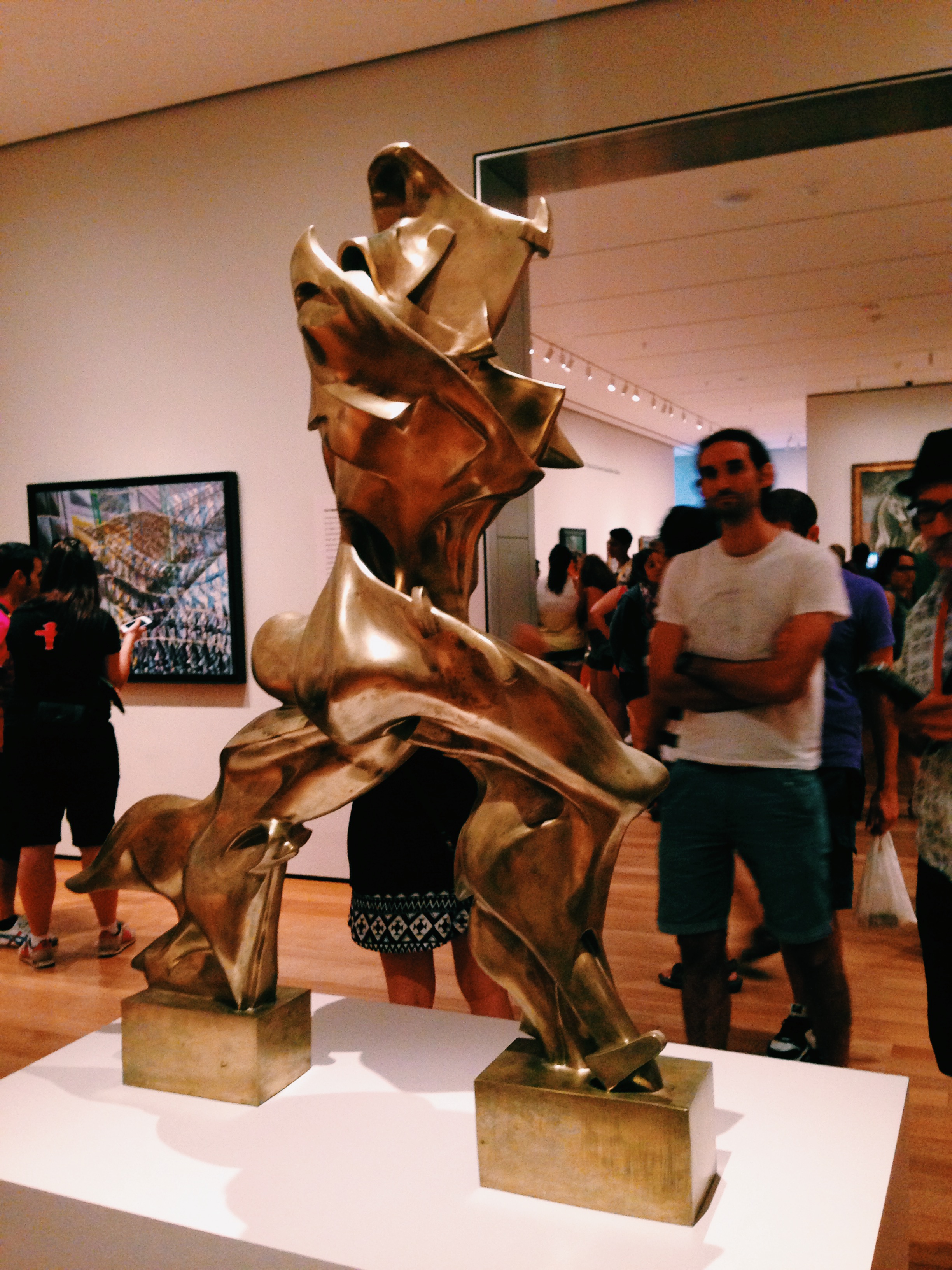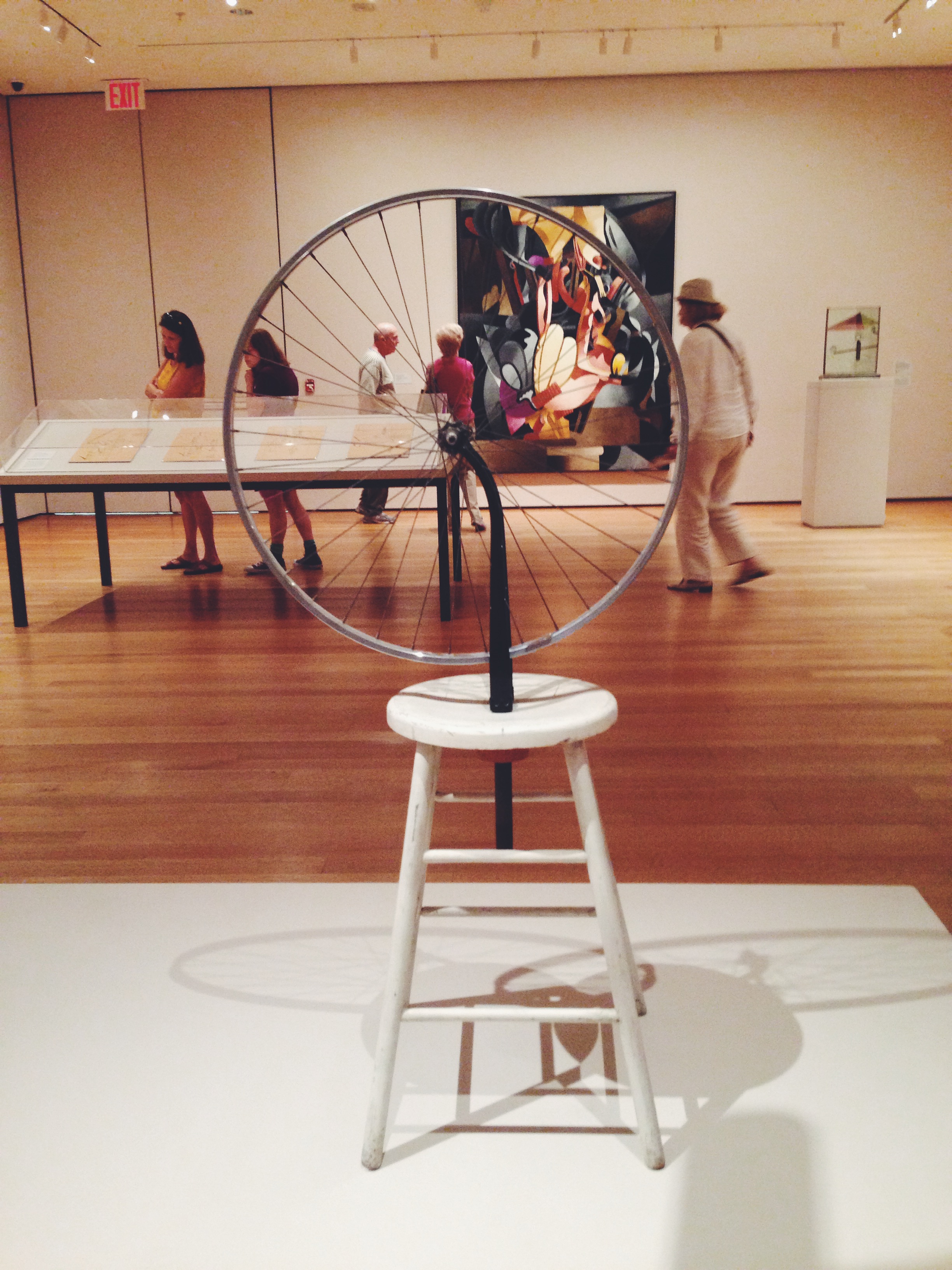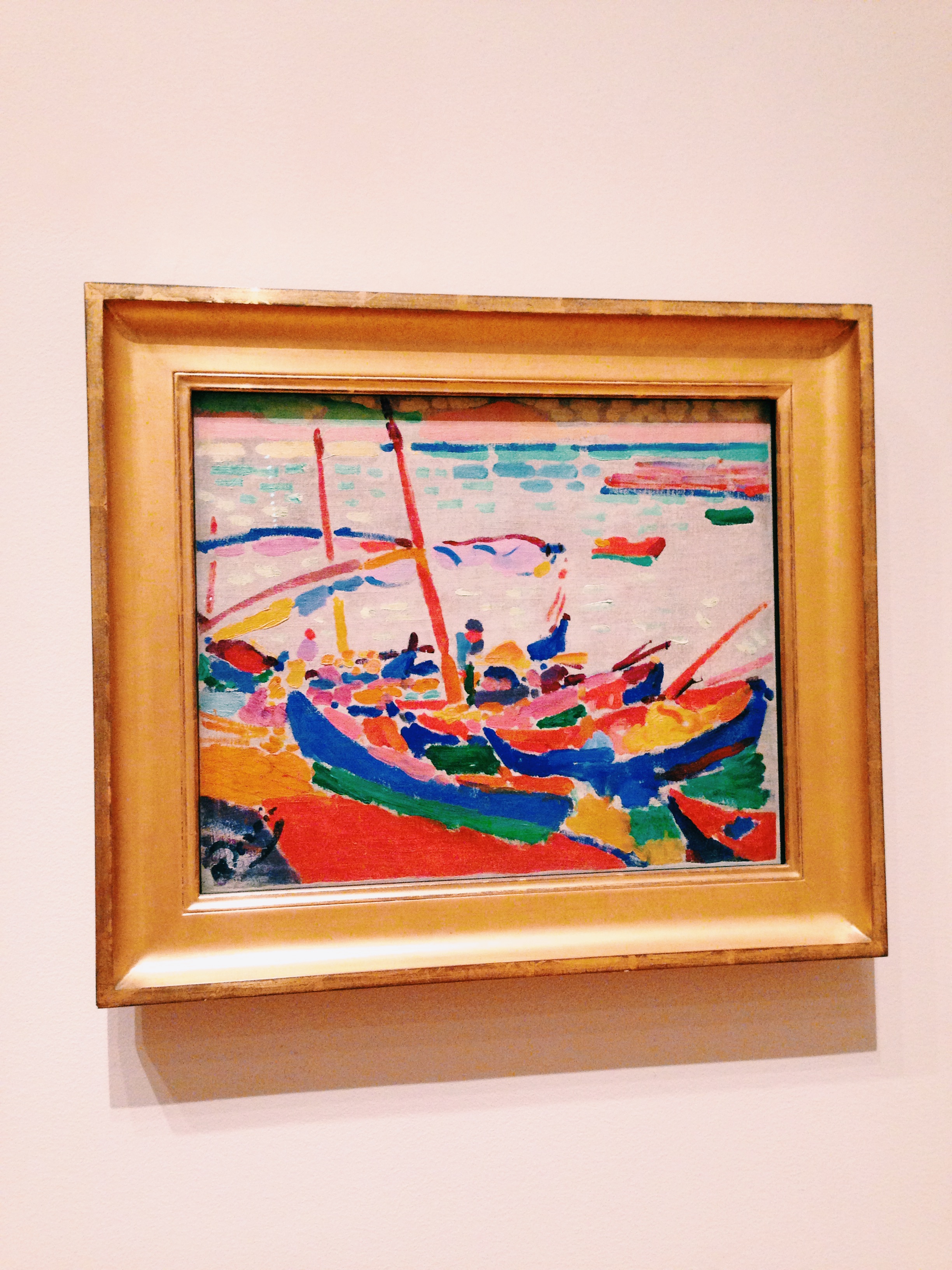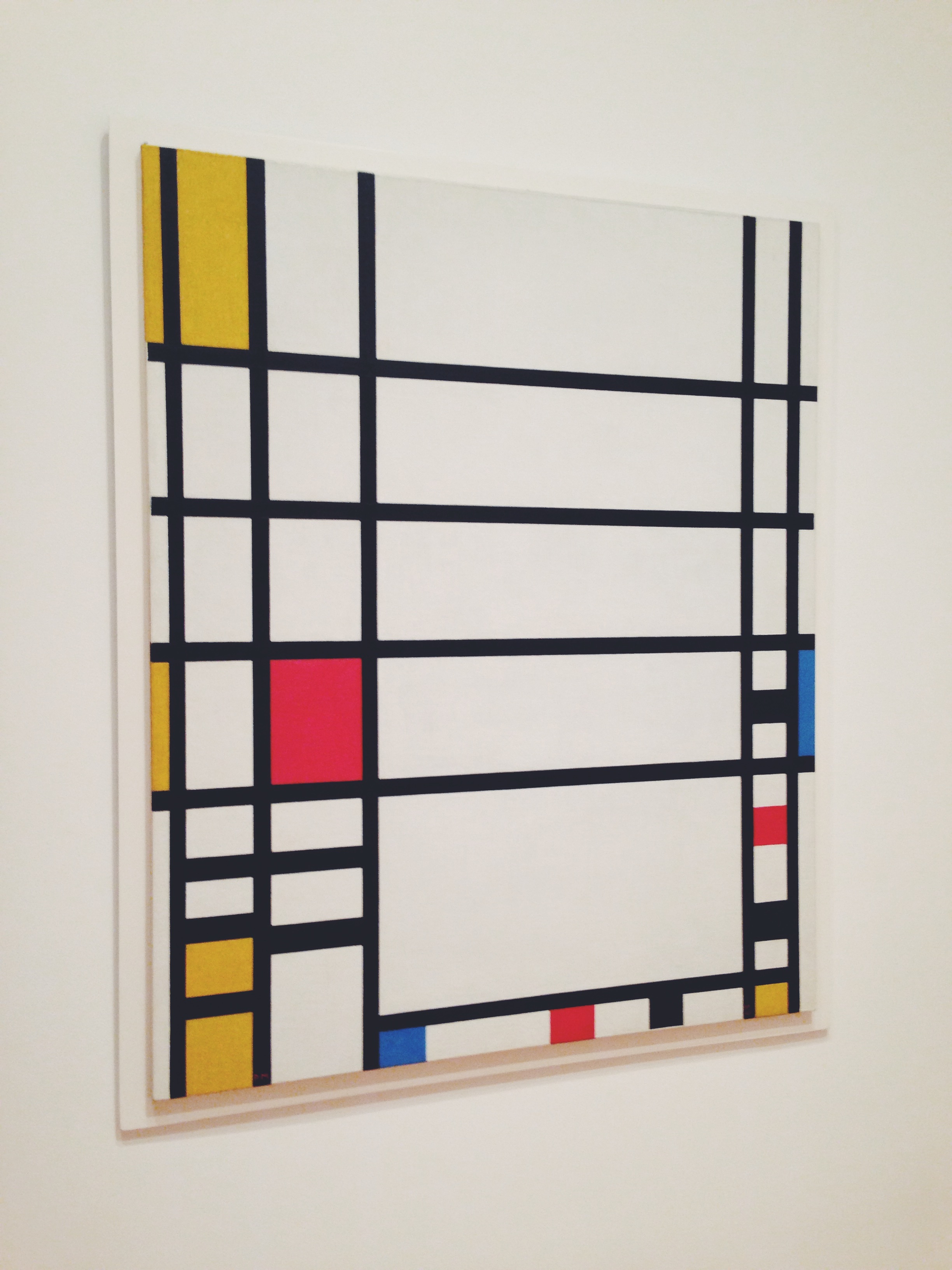 Took me right back to Paris and the Orangerie!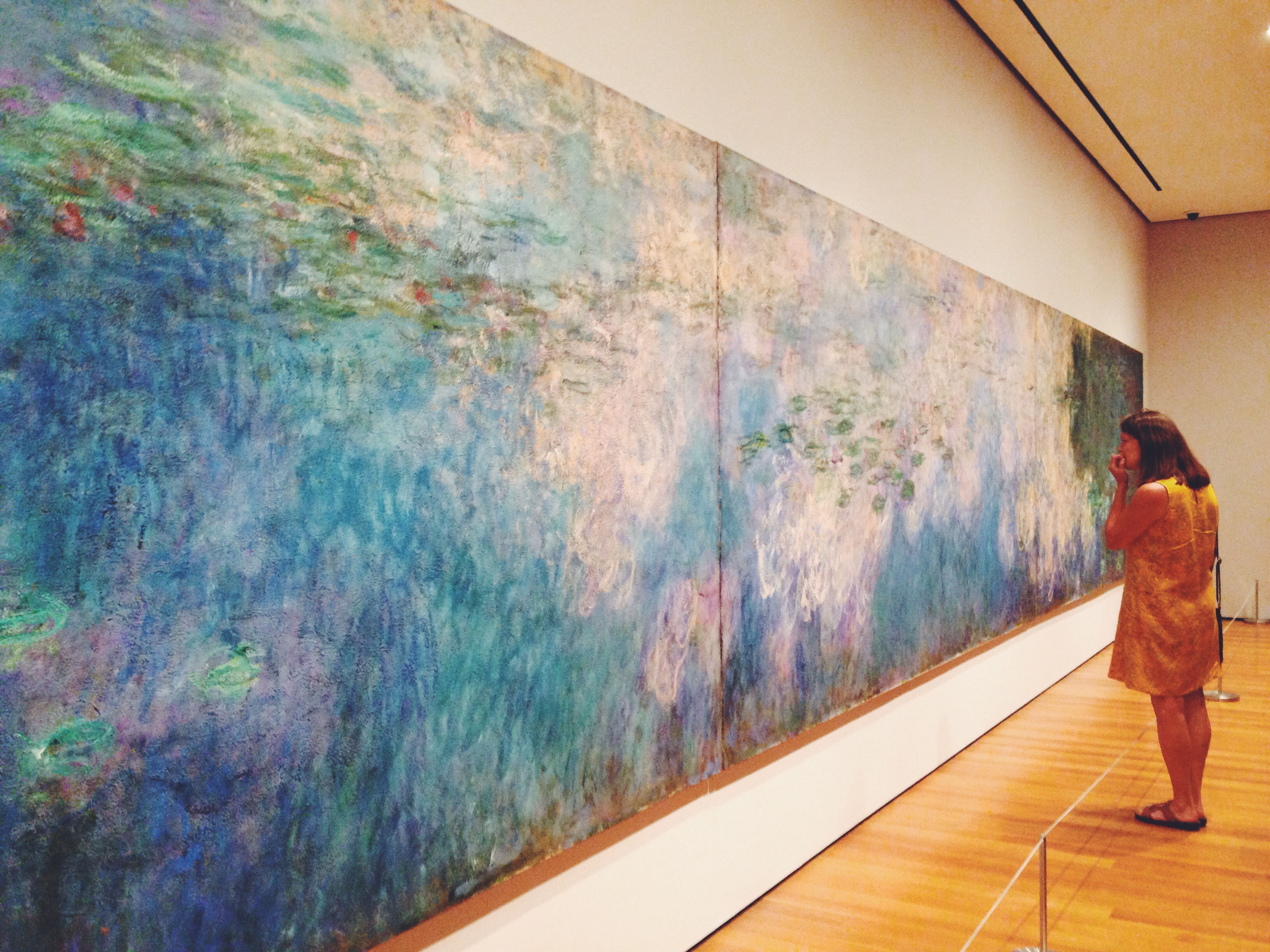 After walking around for several hours, we relaxed in the museum's garden for a short bit before lunch. We soaked in the rays as my grandmother informed me that despite living in NYC her entire life, that she rarely visited museums before I became interested in art (her first visits to the Met and the Guggenheim were during my last visit).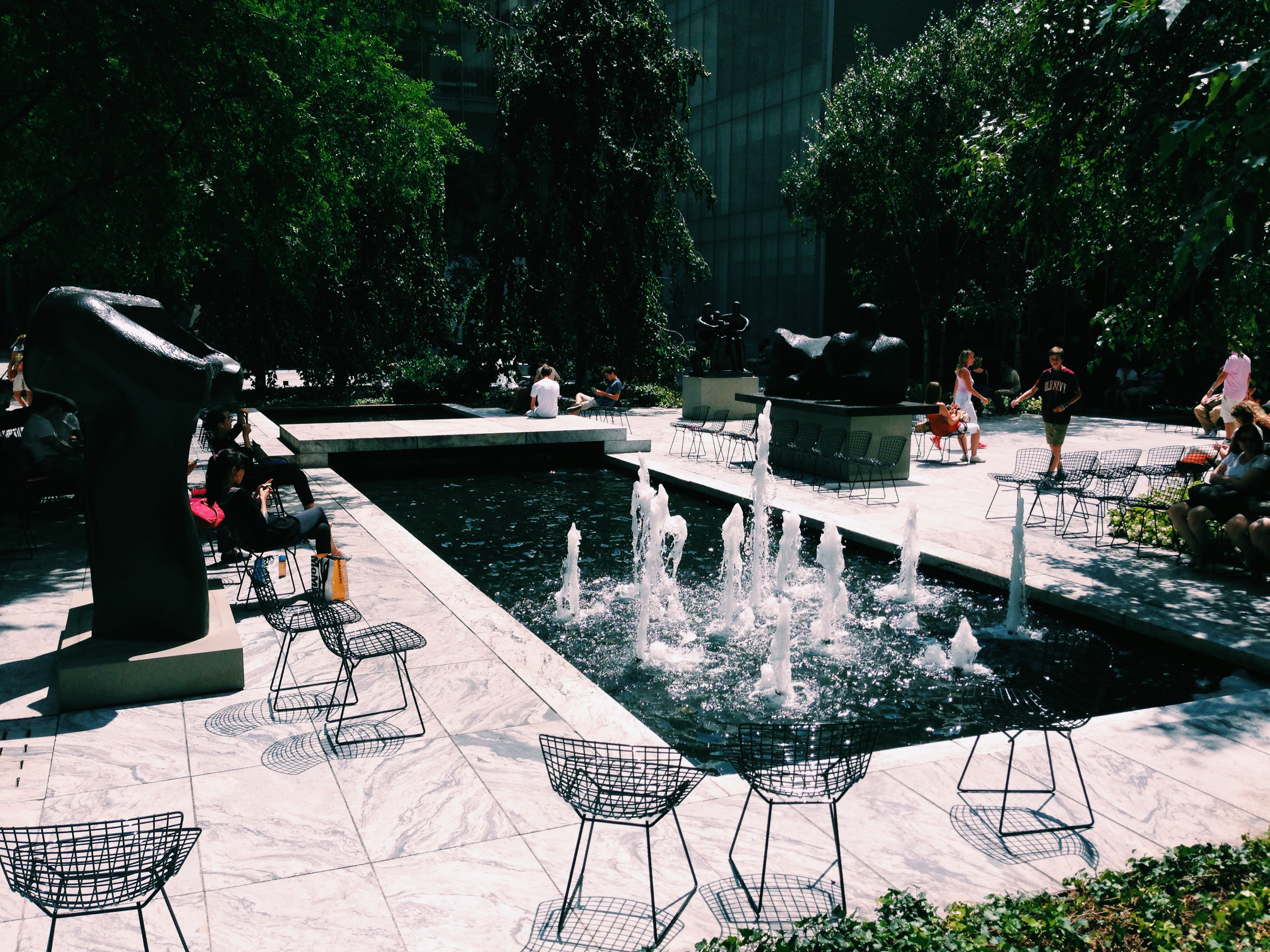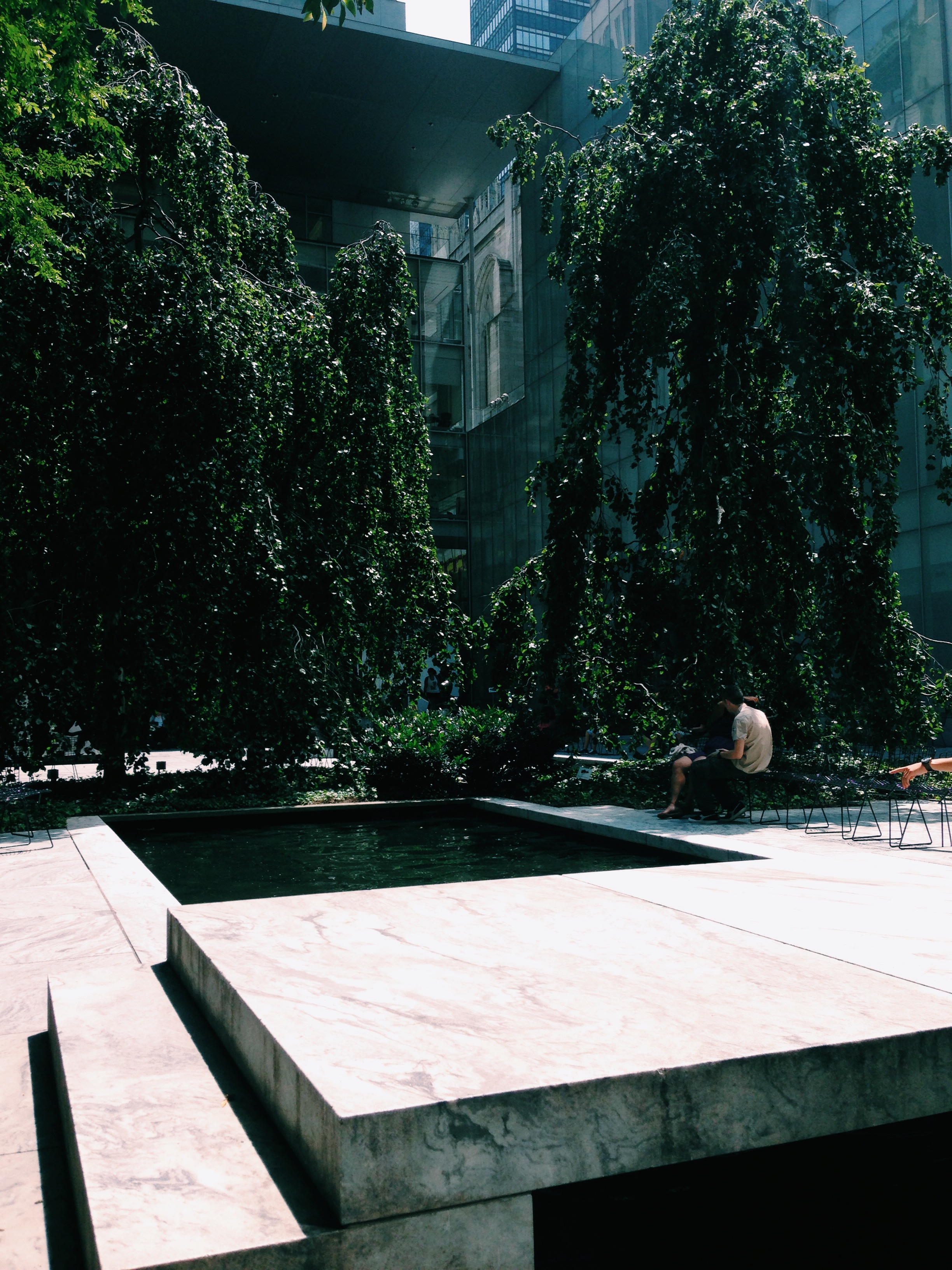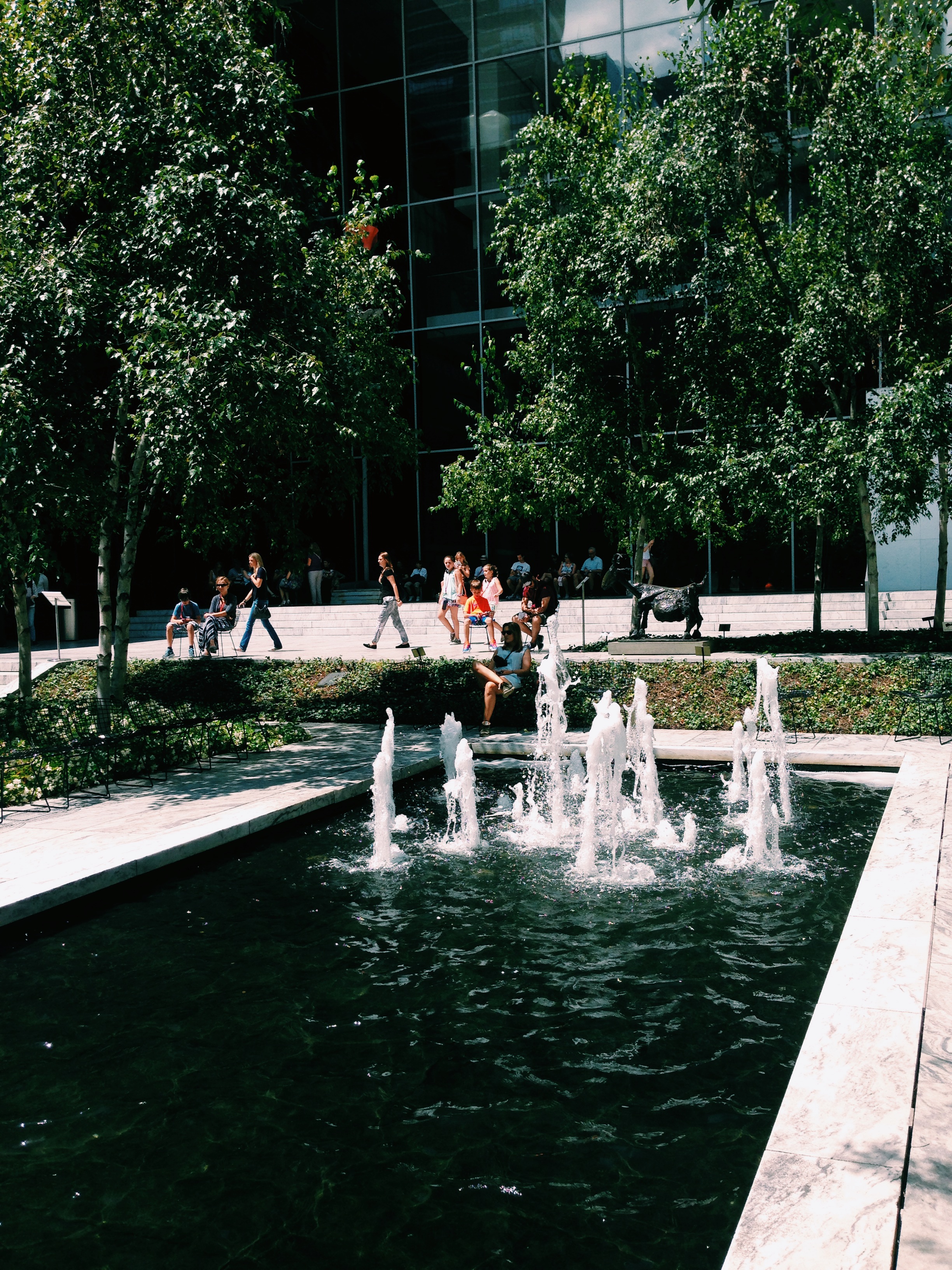 We then walked across the courtyard for lunch at the museum's restaurant, The Modern. I had read rave reviews about the food and so I was excited to try out the restaurant for myself. My grandmother later described the size of each course, which were quite small due to the fact that you can order up to four courses each, as "fancy, rich people food." This made both my grandfather and me laugh, although I felt that the small dishes allowed me to sample a variety of menu items without feeling uncomfortably full by the end of lunch. Also the service is second to none and it seemed as though a waiter was constantly buzzing around our table to refill our glasses and inquire about our meal, so I felt quite pampered by the time we paid the check.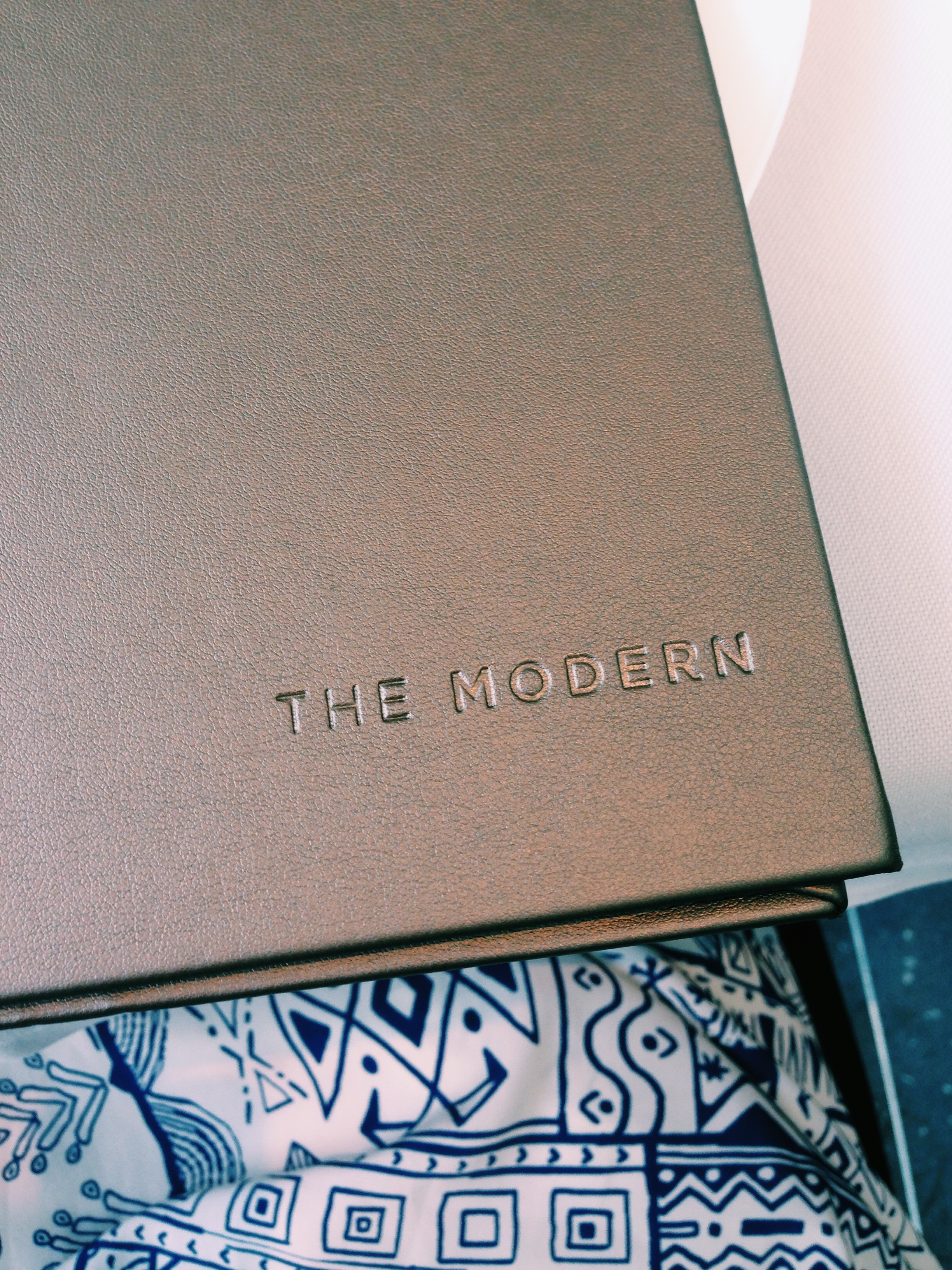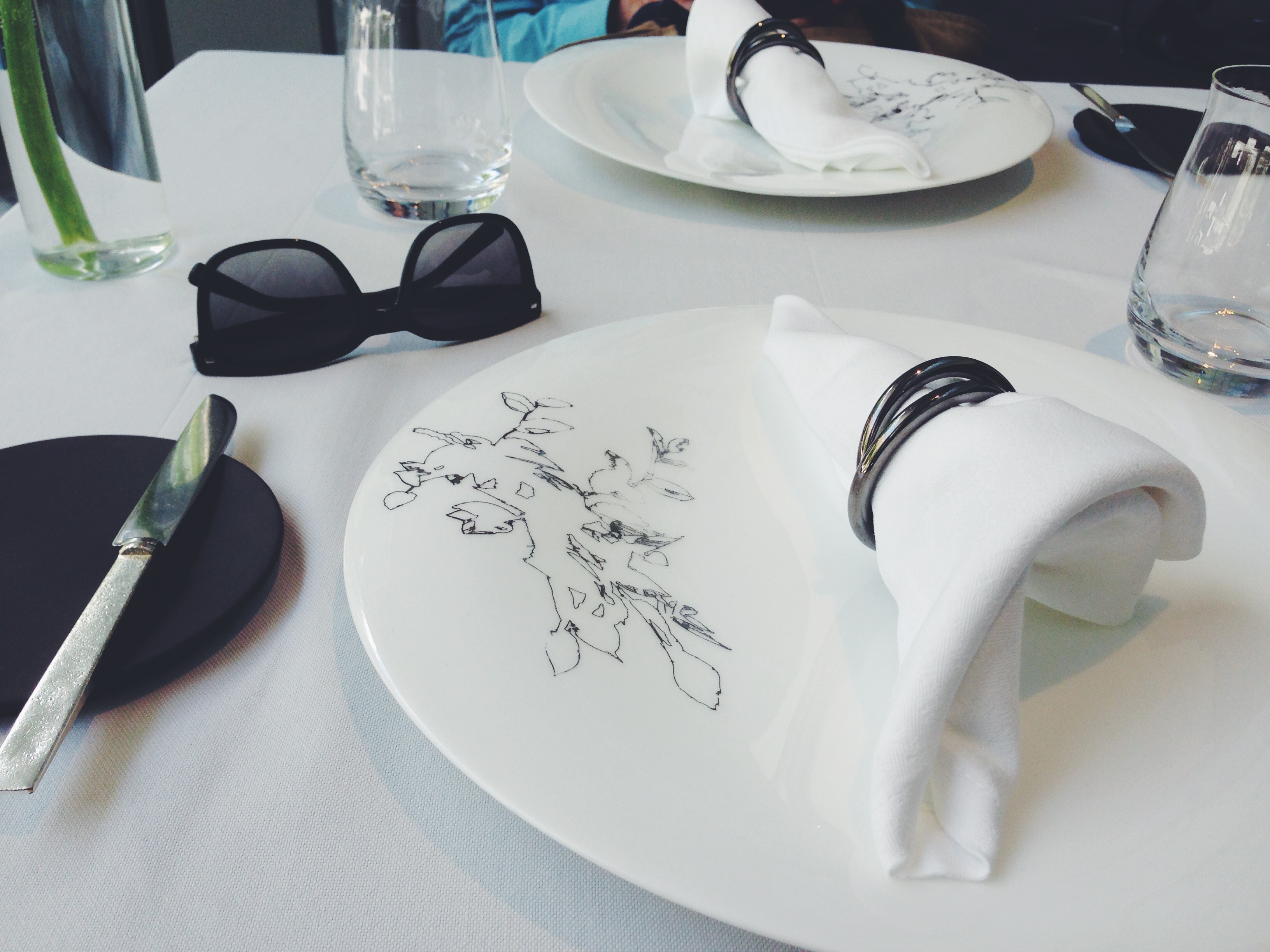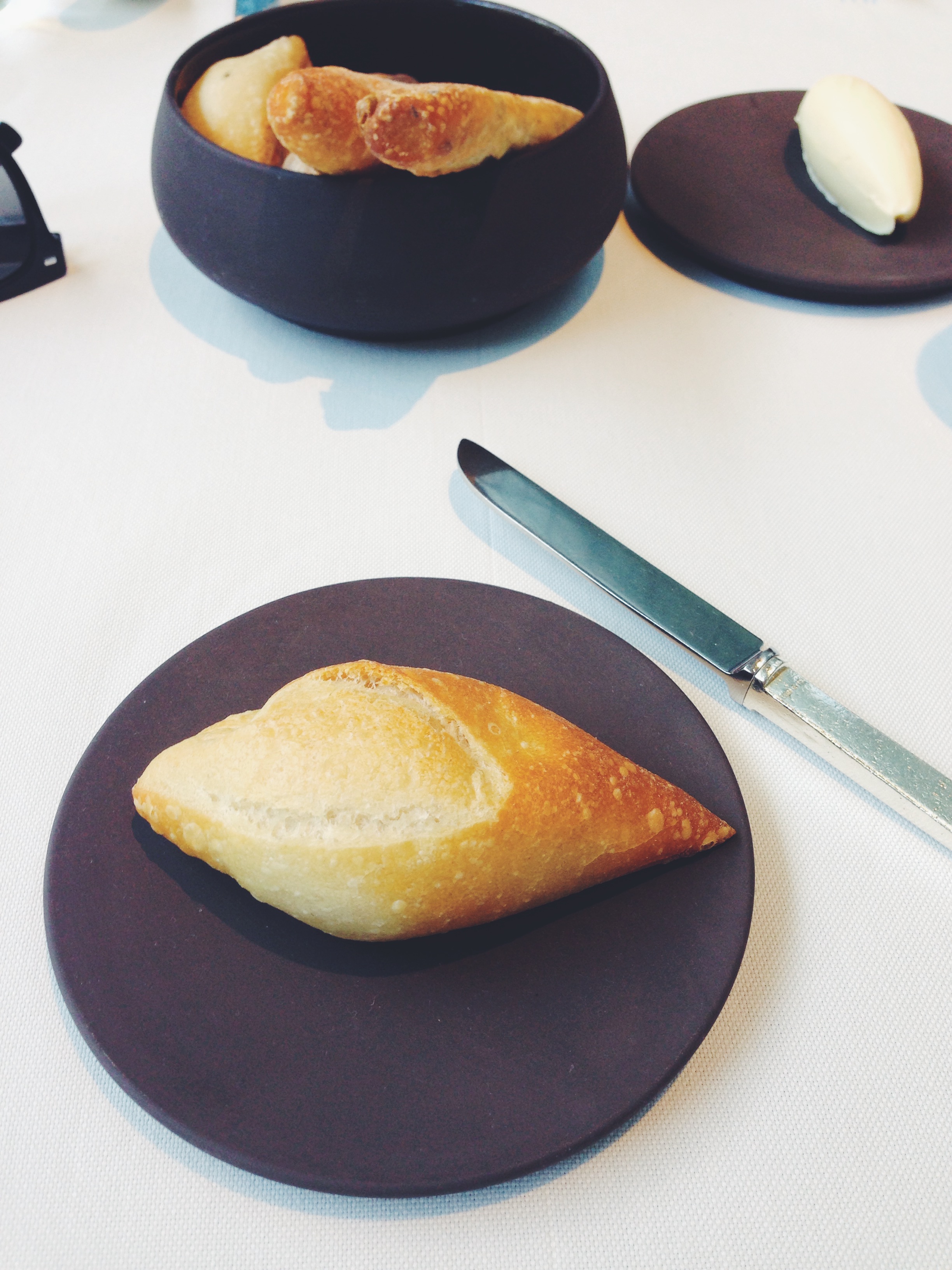 After ordering our meal, we were each given a free appetizer of what I believe was a combination of whipped peas, cubed ham (which both of us pushed to the side), tiny croutons and Parmesan cheese.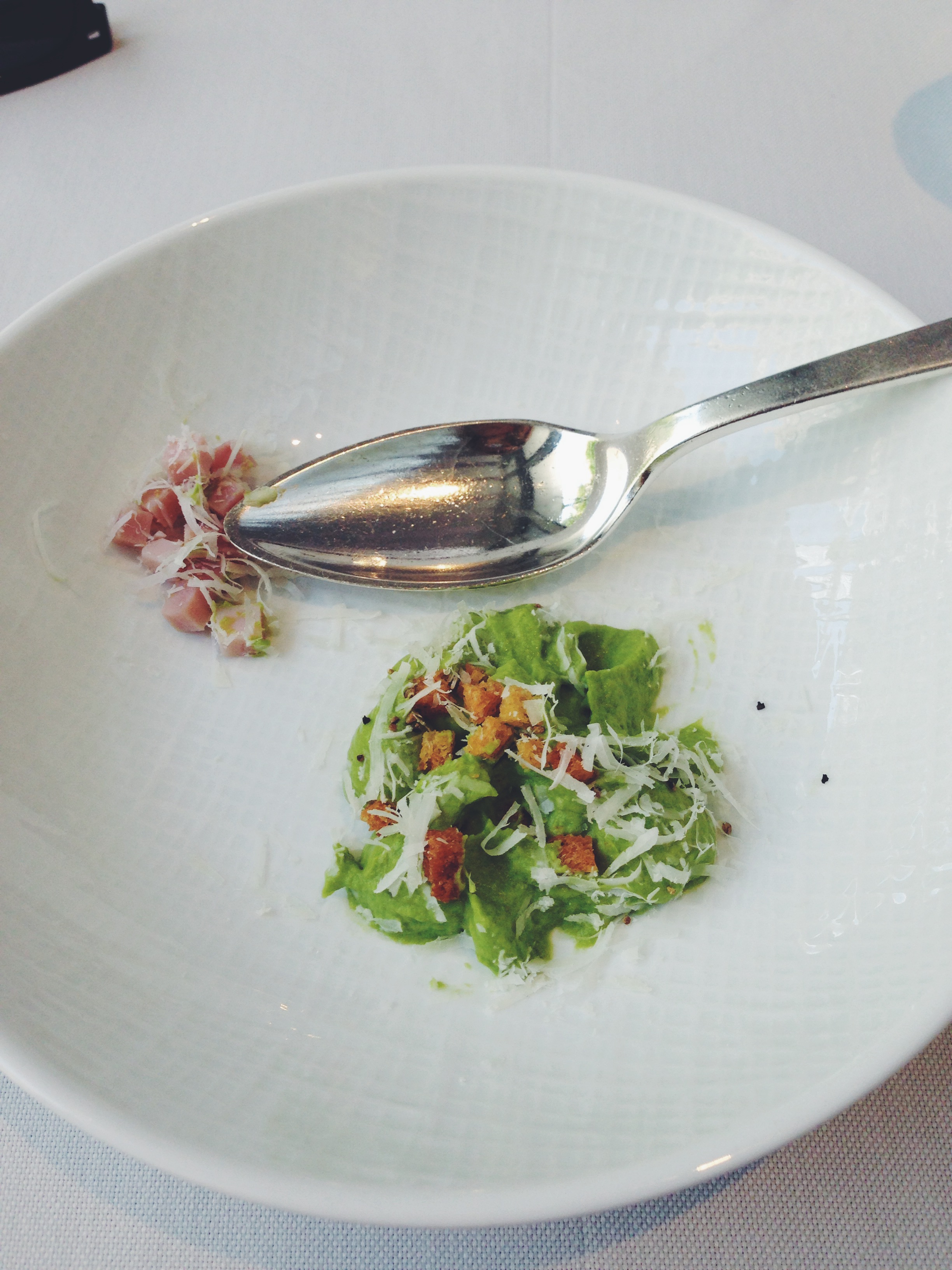 For the first course, I ordered the Lobster Salad with peaches and fennel. I'm usually not the biggest fan of peaches (the fuzz kind of freaks me out) but I enjoyed the slices that were mixed with the lobster chunks. On that note I was quite pleased with how much lobster was included in the dish; I find that restaurants sometimes will be stingy when it comes to lobster and I was pleased to find that The Modern chose not to follow that trend.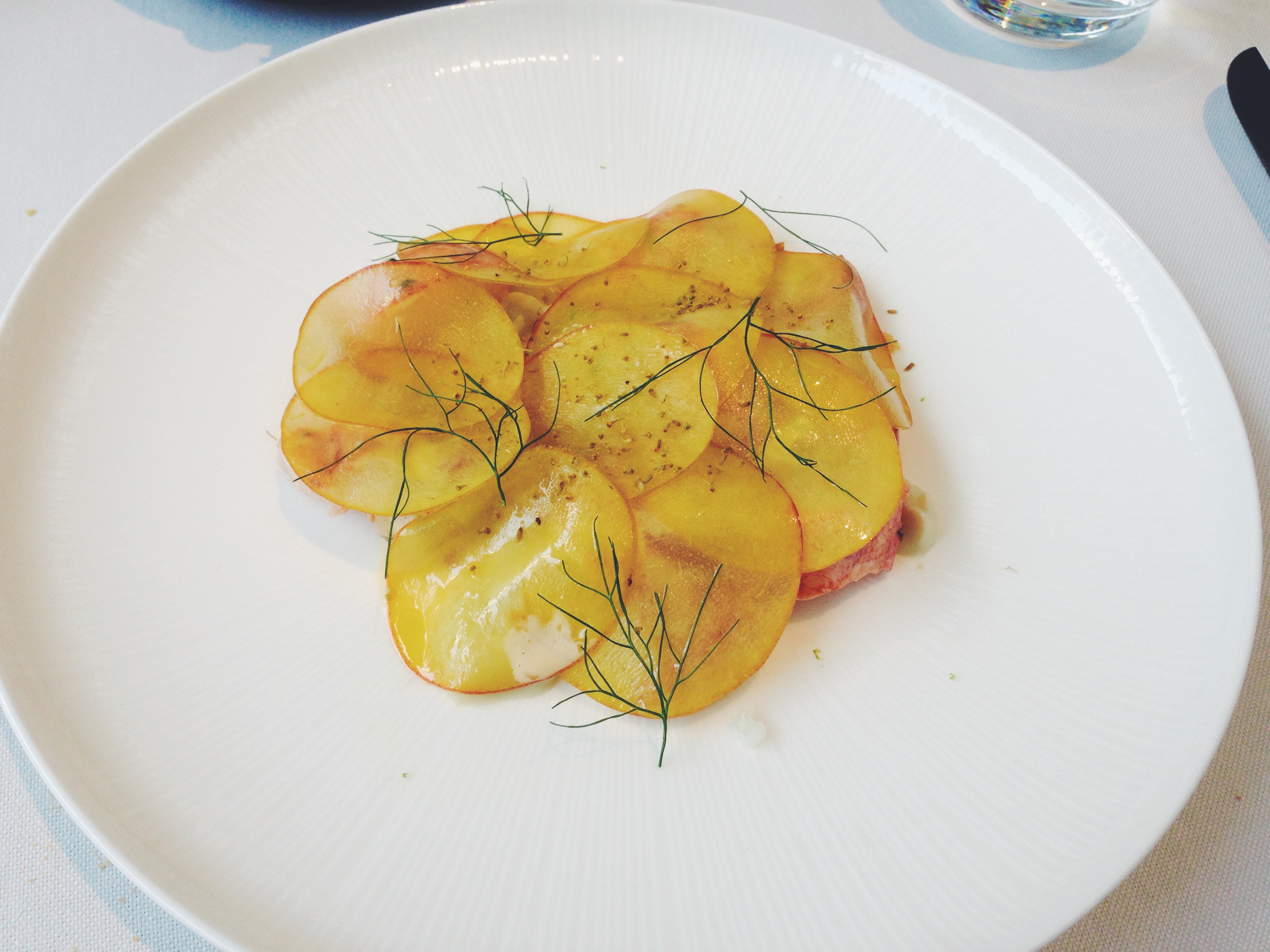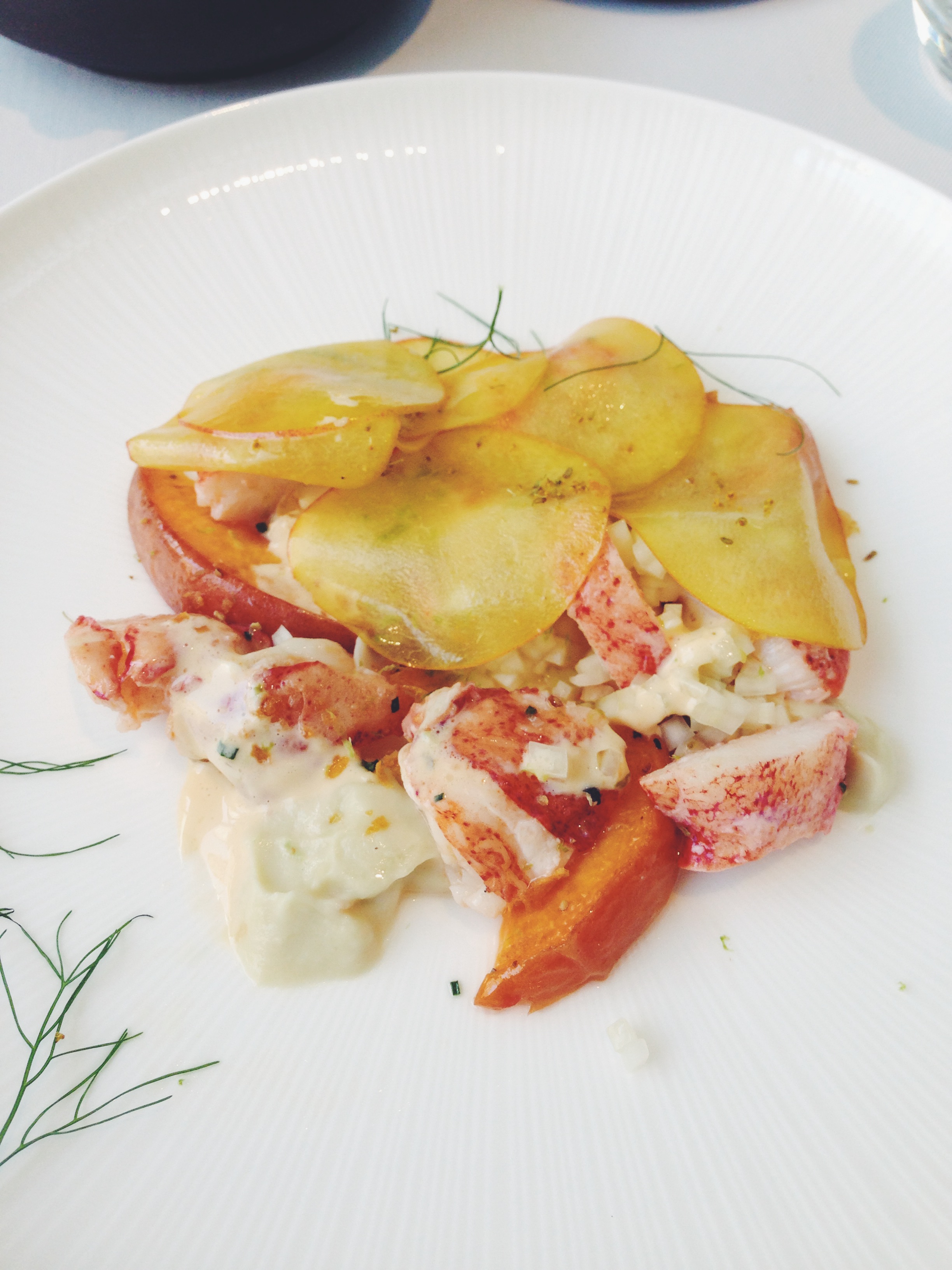 For the second course, I chose the Glazed Gnocchi & Young Garlic with sweet peas and horseradish. This was hands-down my favorite course; the gnocchi was perfectly garlicky and savoury, and the pea puree added an interesting taste and texture to the dish.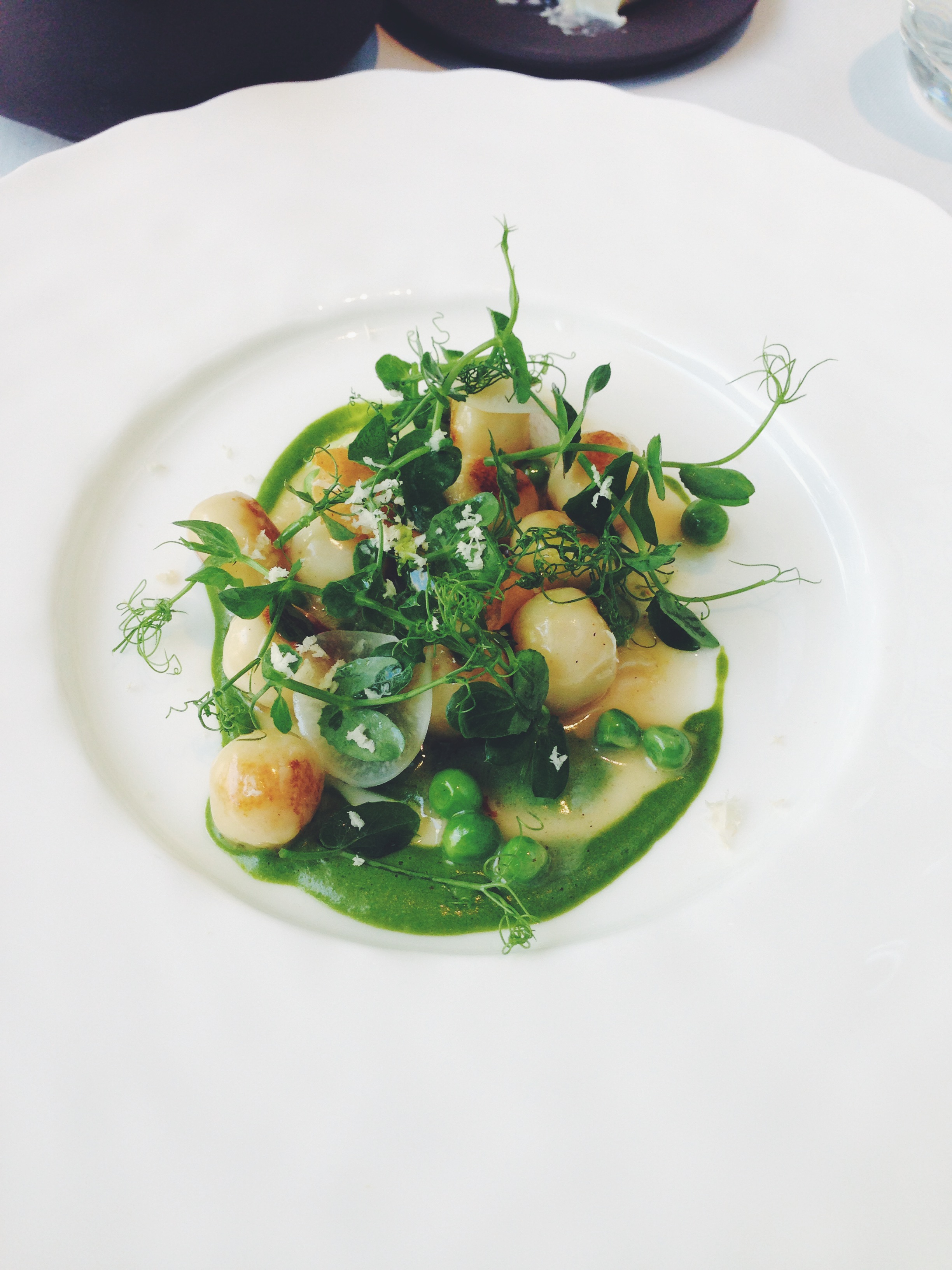 For the final course, my grandmother and I both ordered the Roasted Wild Salmon with potatoes and sorrel. The salmon was perfectly tender and the seasoning really took away the fishy taste.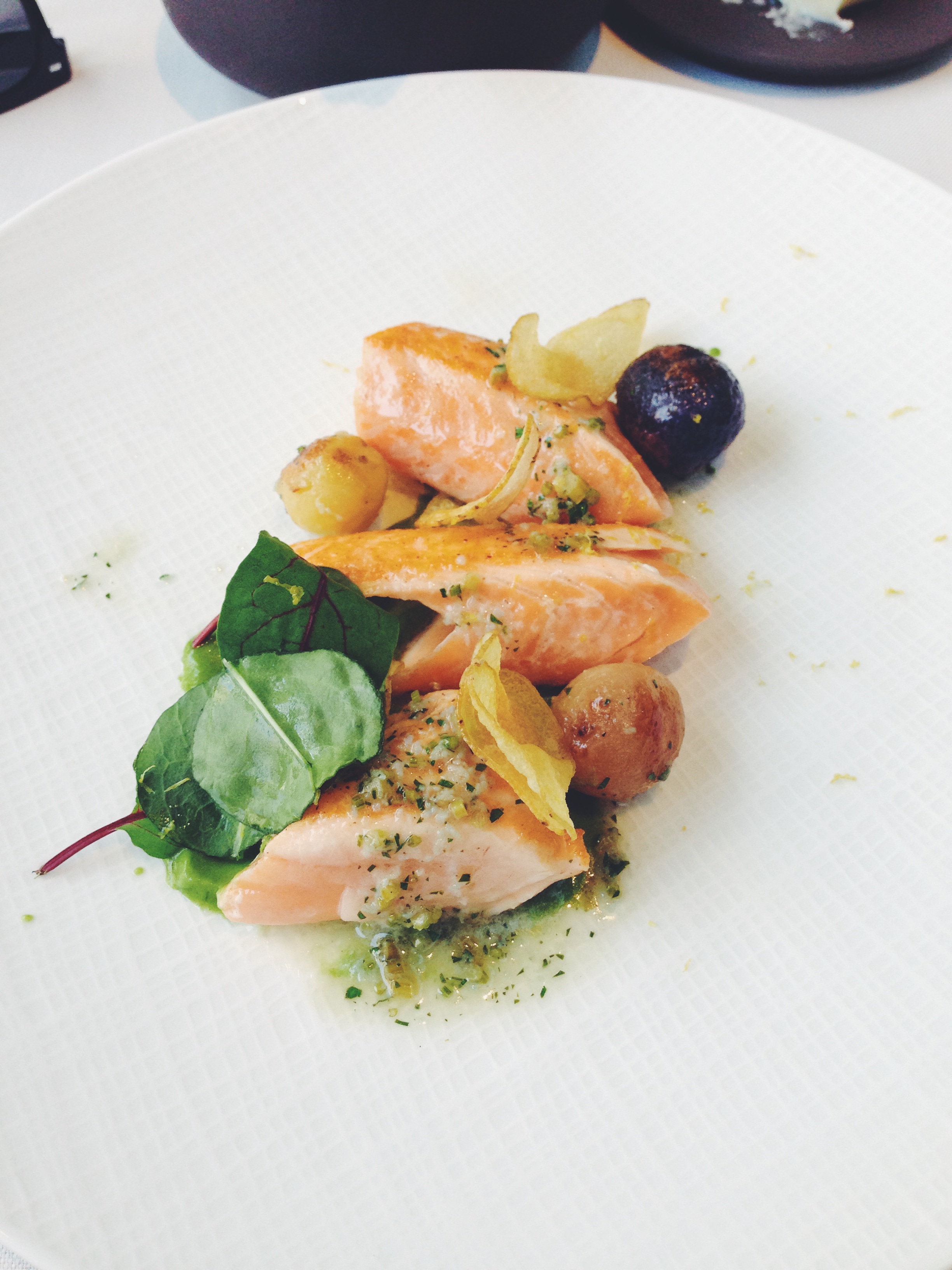 We opted out of ordering dessert and instead chatted for a bit longer before taking our leave of MoMA. If you're interested in eating at The Modern, I would 100% recommend it for both the food and the experience although I would note that the meal is fairly pricey.
From the museum, we took a cab over to Central Park. Can you believe that despite all of my visits to NYC, I've never stepped foot in Central Park?!? My grandmother and I jumped into a horse and carriage and began our journey through the one spot of nature that can be found in Manhattan. Our guide pointed out spots made famous in movies and told of us the story of the history of the park. We stopped to take photos of the John Lennon Memorial, otherwise known as the Strawberry Hills Memorial, which was installed by his widow Yoko Ono.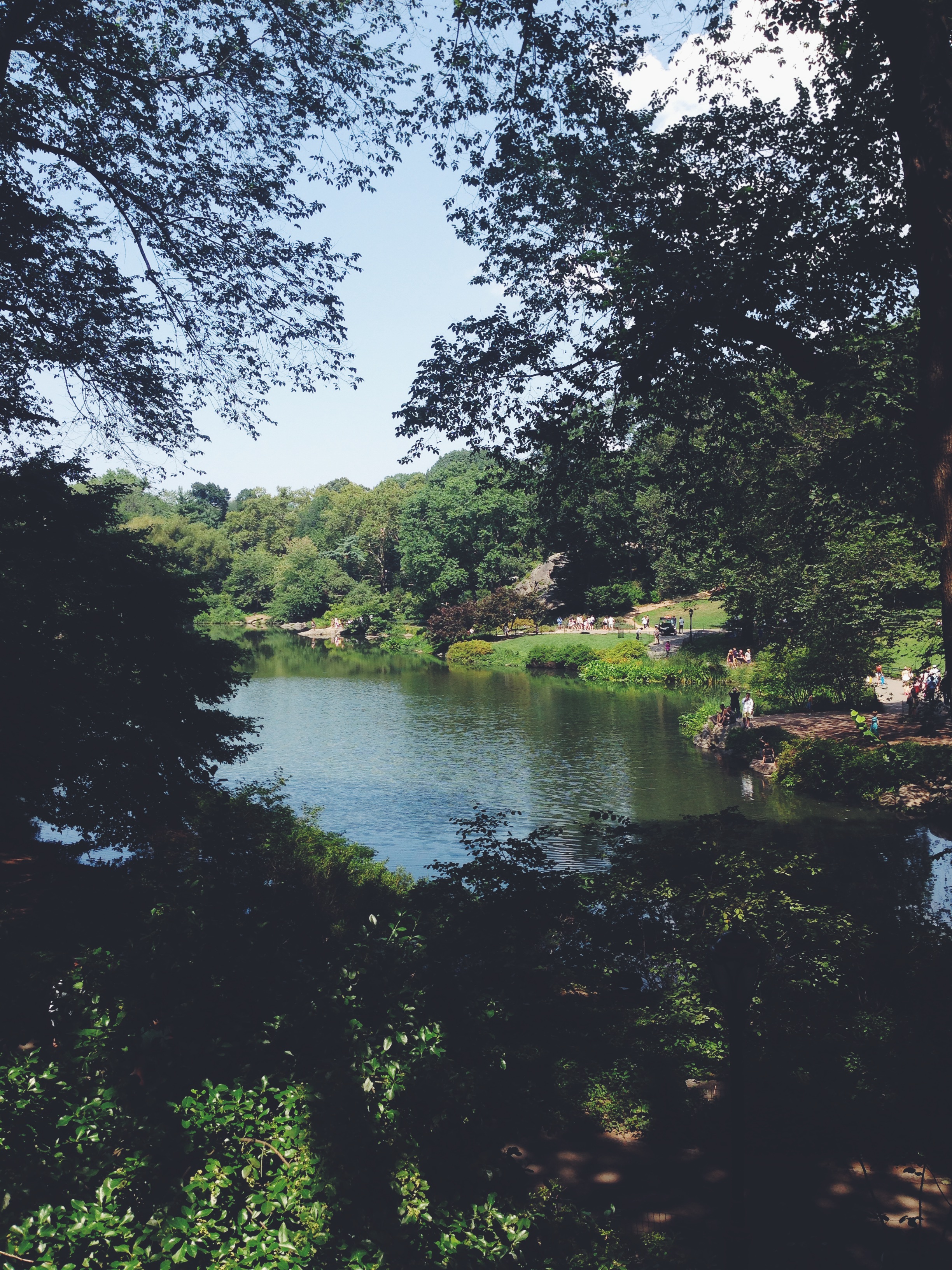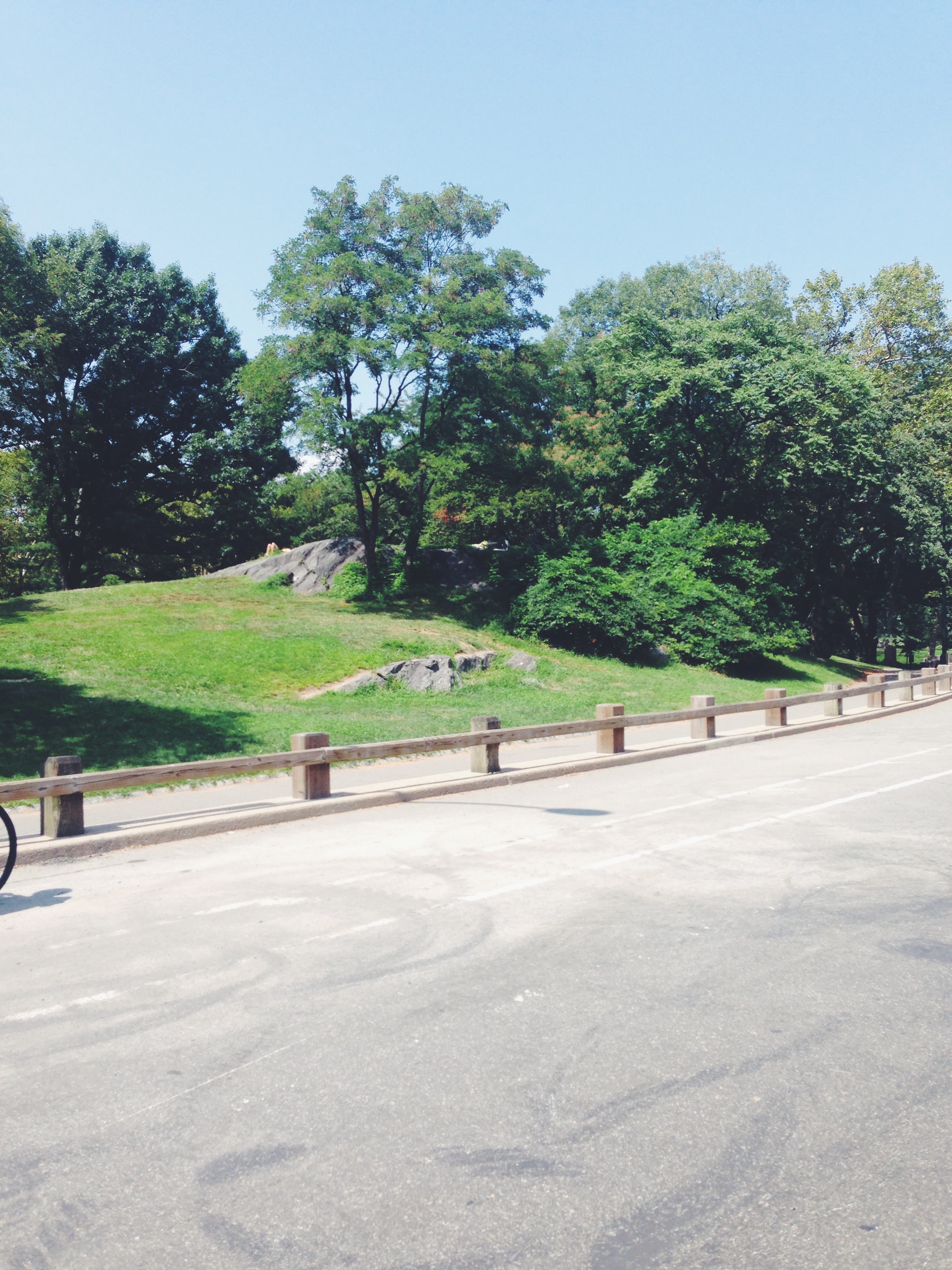 This photograph looks very serene and quiet but looks can be deceiving. In fact, there was a group of maybe 20+ tourists taking pictures at the same exact spot.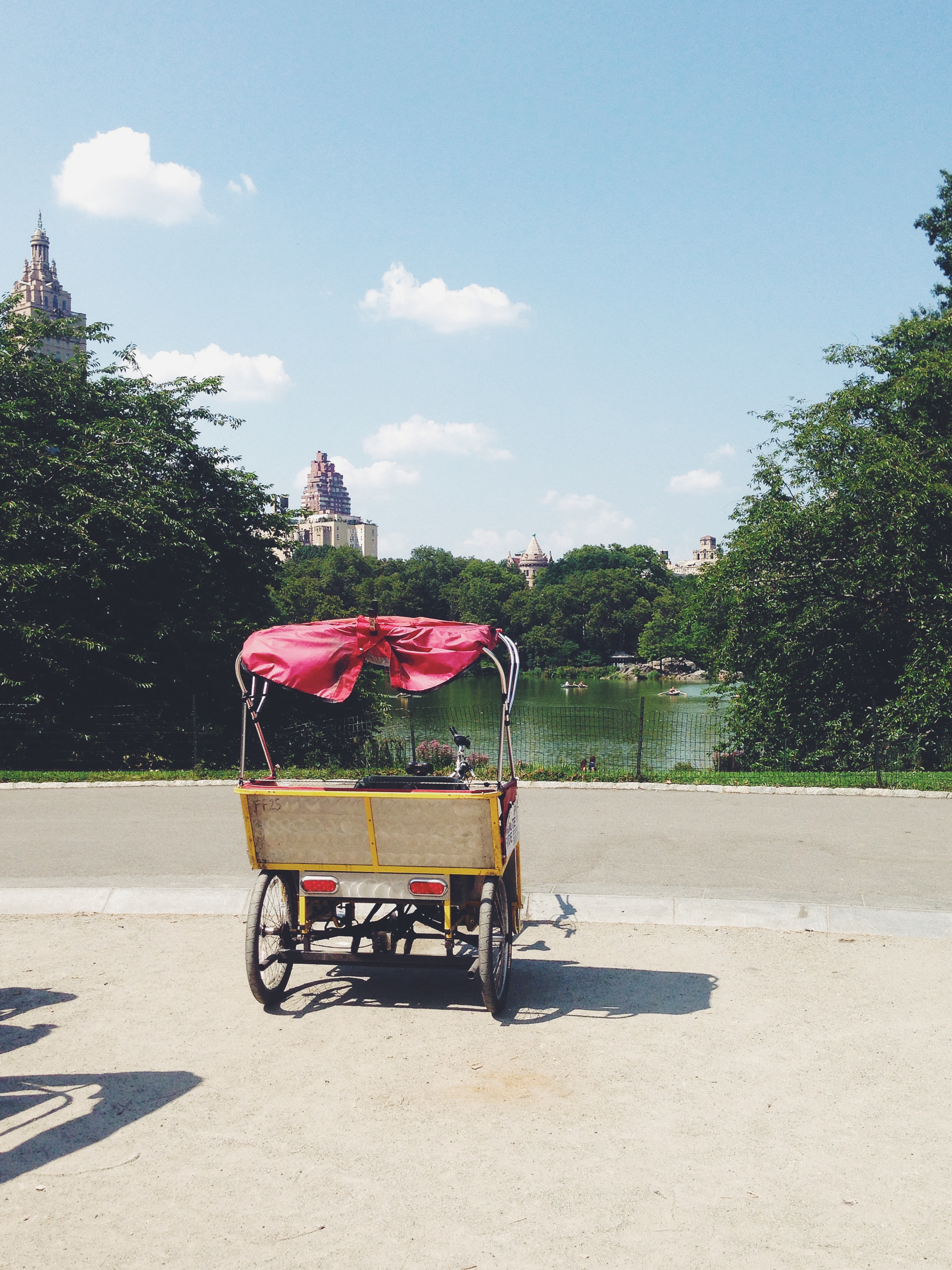 Here's the mosaic part of memorial: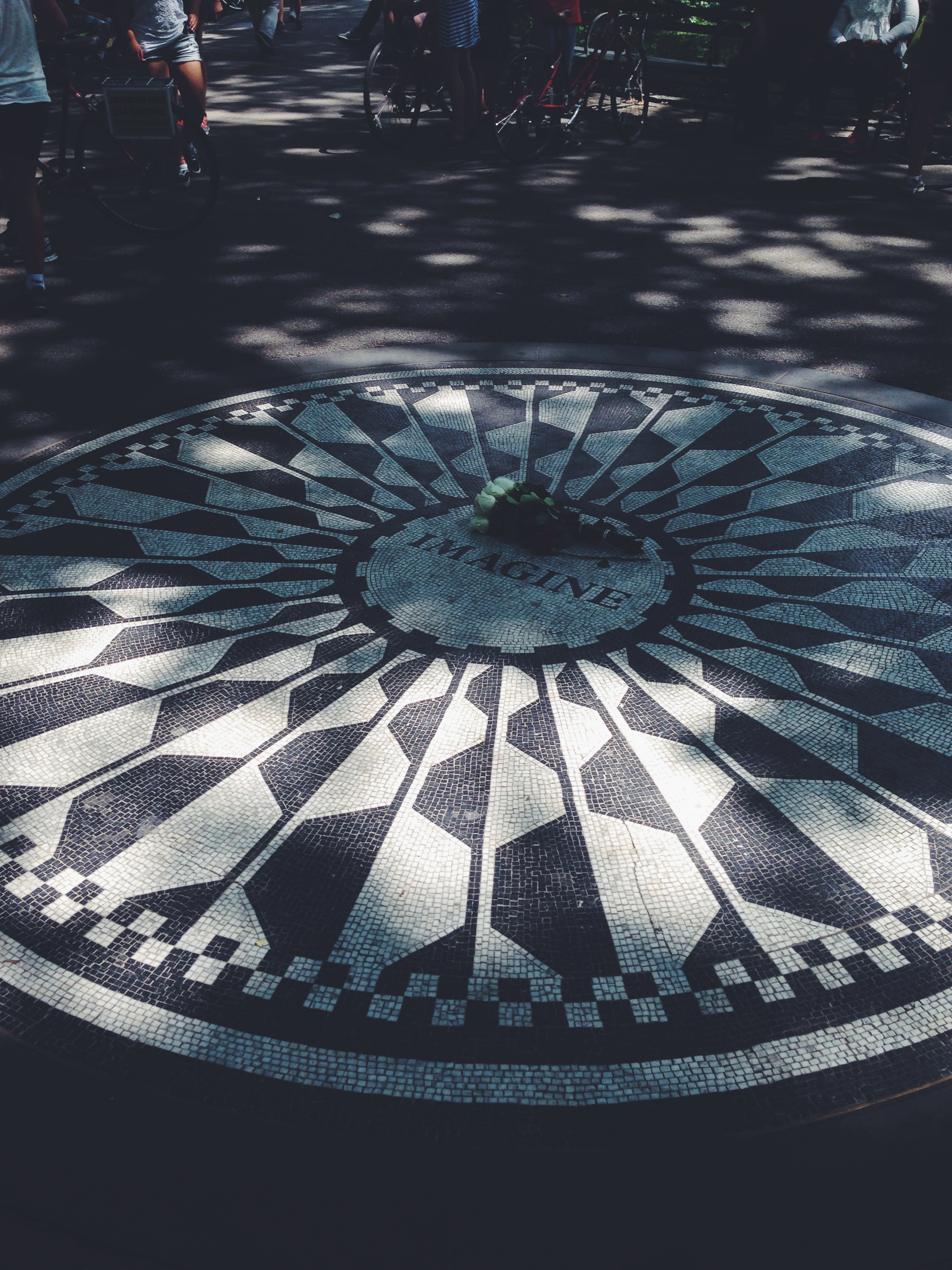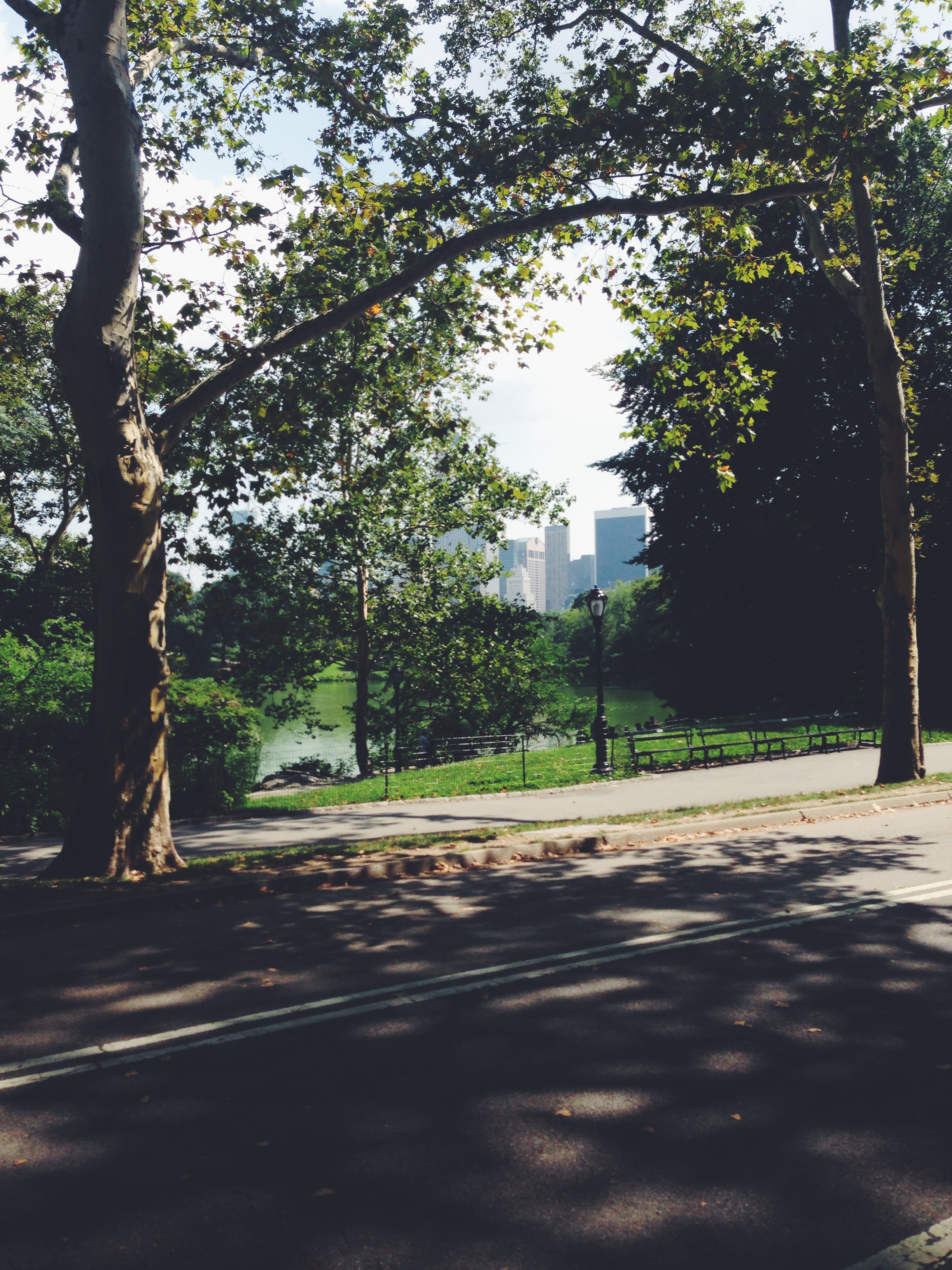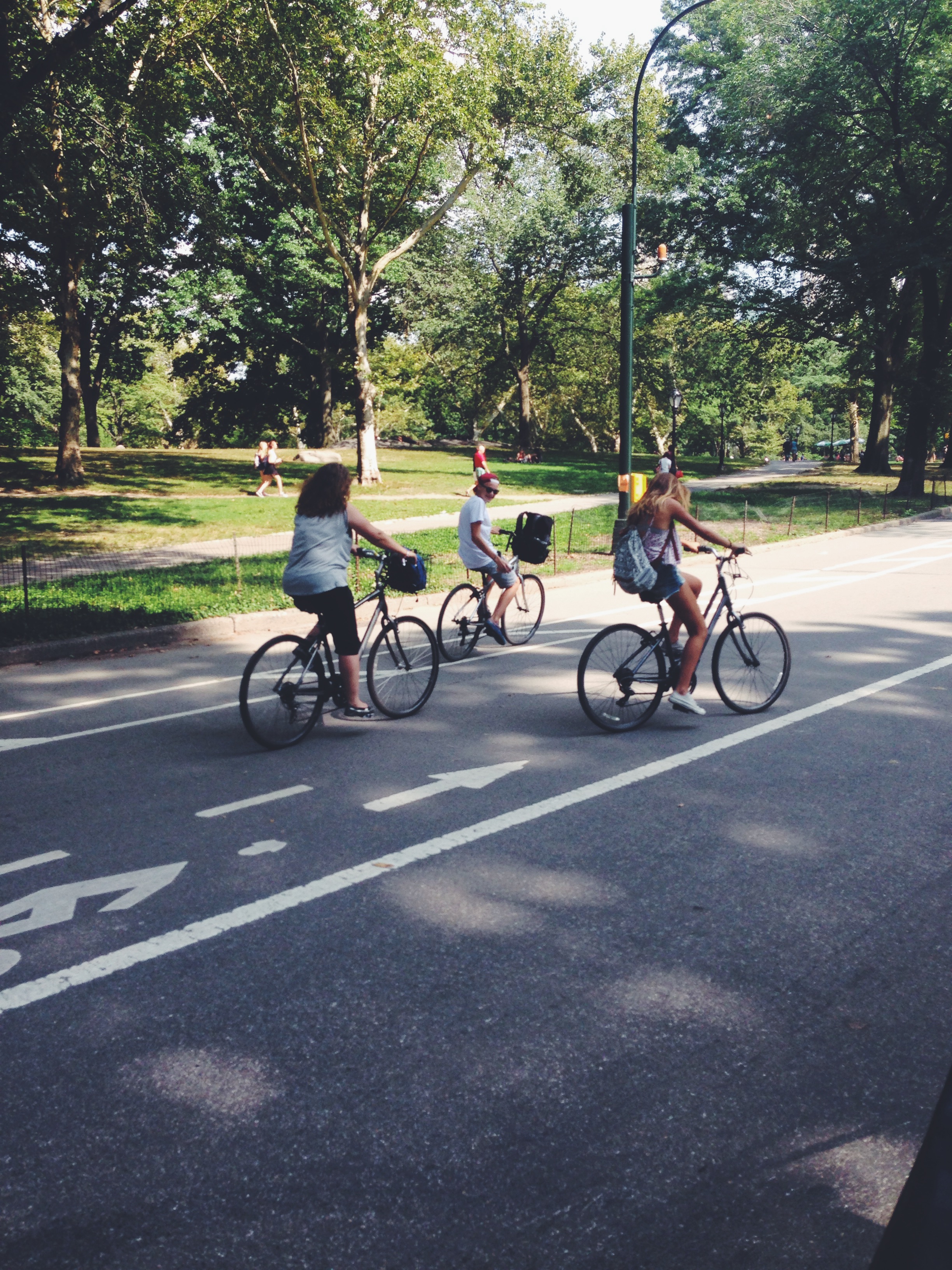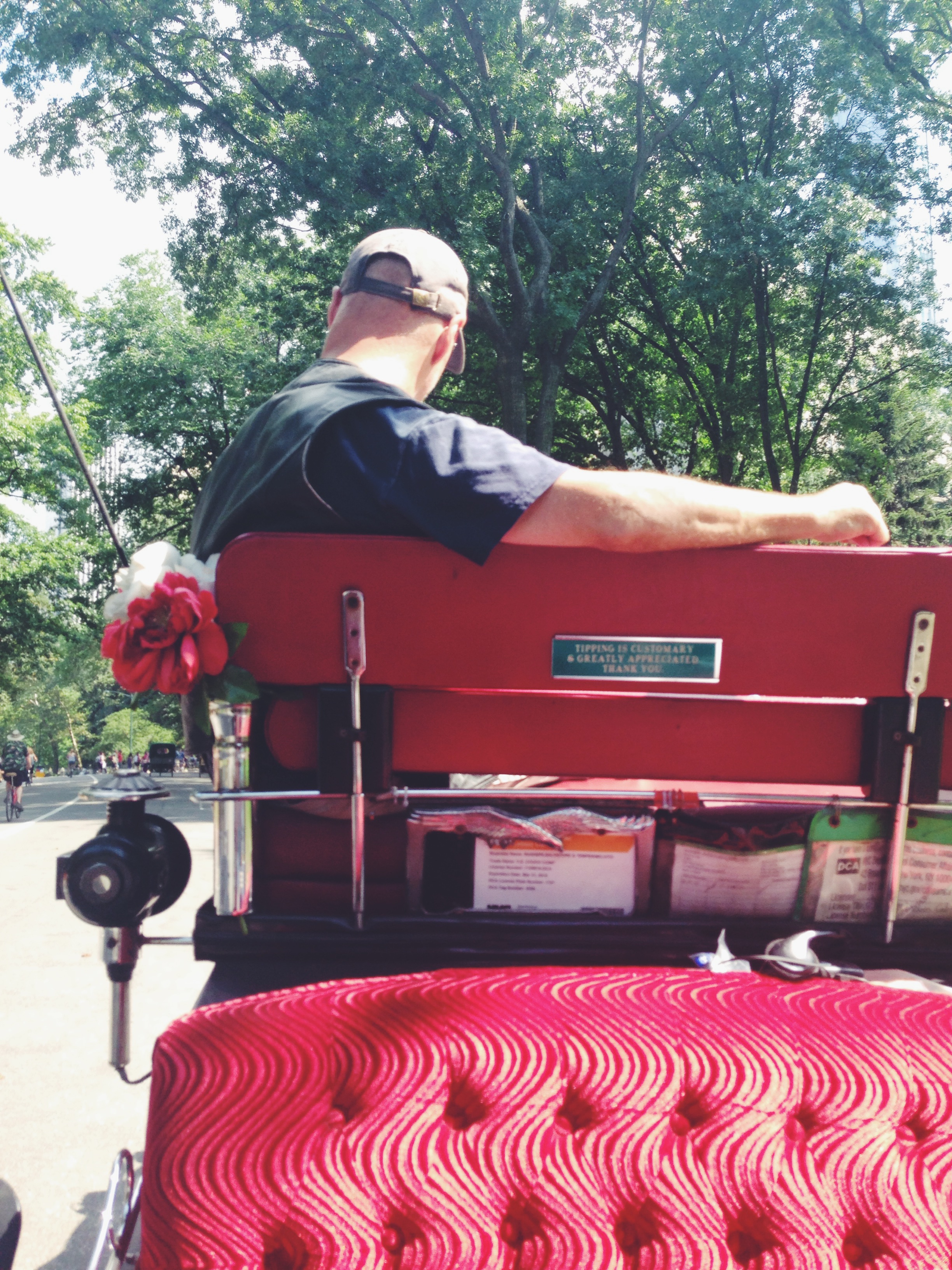 Grandma feeding our noble steed at the end of our ride.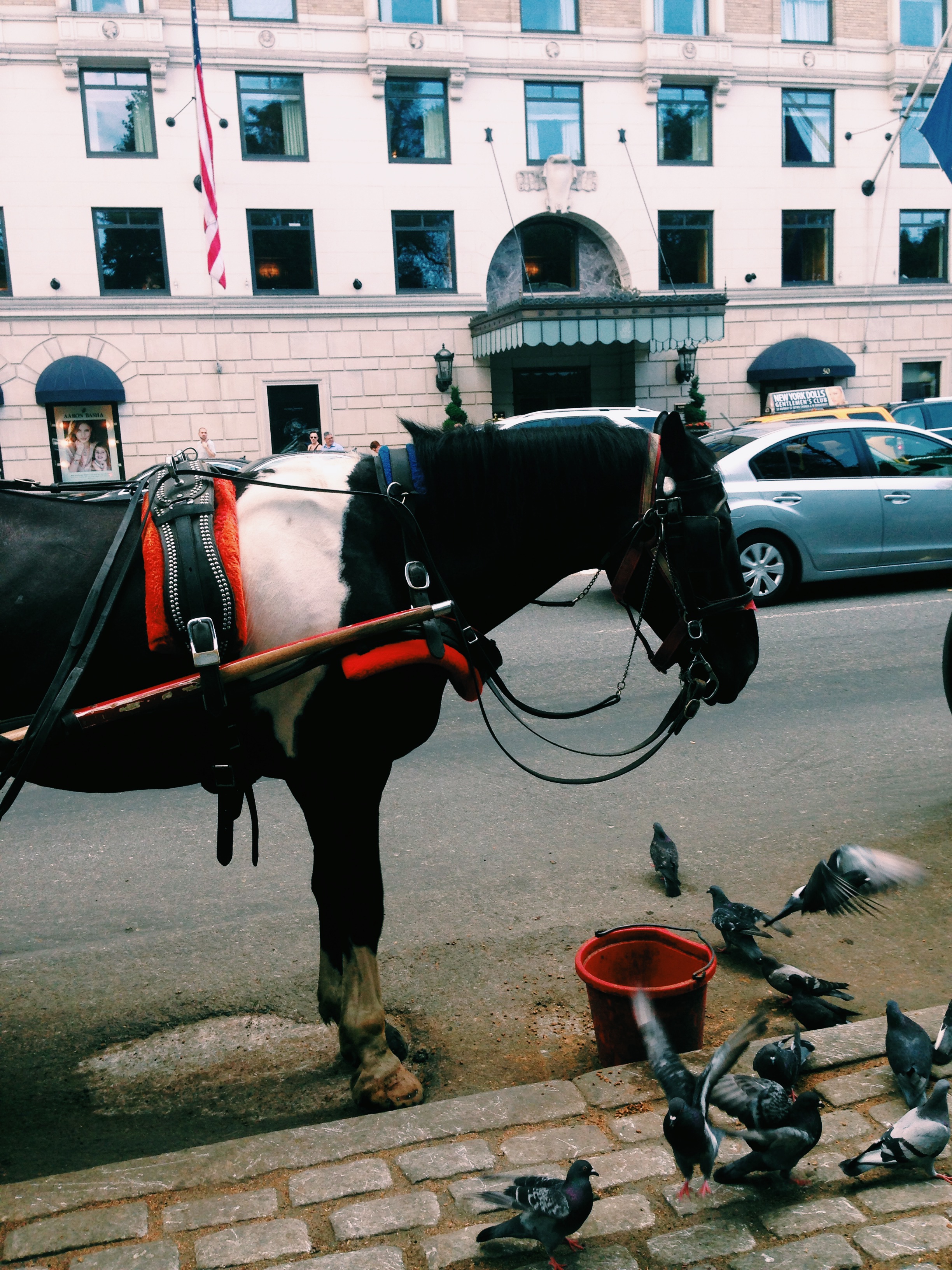 We took the train back to Queens and had dinner near my grandparents apartment. The two of them are very anti-technology, so they'll probably never see this post, but I had a wonderful 36 hours in the city that never sleeps. Next time I'll definitely take the time to see a play!