I'm going to pretend like this isn't my last week in London and continue on with my post like everything's normal…
Monday:
On Monday I had classes at the Institute and then spent the rest of the afternoon working on my oral presentation for my class which I, of course, waited until two days to start. I mean the weather's been so nice lately that it was almost painful to think about shutting myself inside! But I knew that I had to get down to business and start working on my PowerPoint.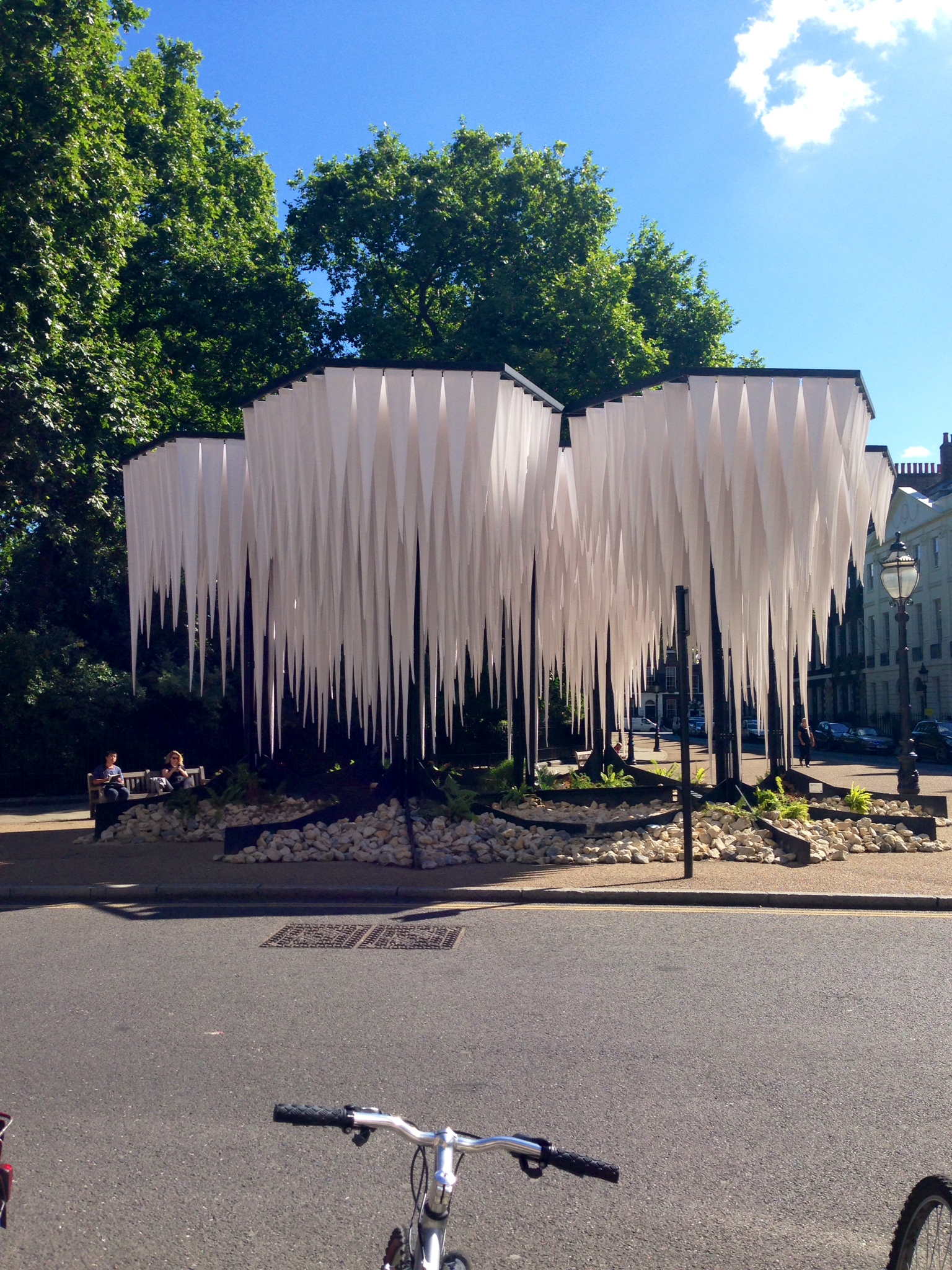 For dinner I met up with a friend for our new Monday tradition—dinner at My Old Dutch in Chelsea. Since I ate a sweet pancake last week, I decided to go with a savoury option and ordered the Four Cheese Pancake. I was excited to try it because halloumi is one of my favorite cheeses and the pancake did not let me down. Sadly it was too big to finish and I wasn't able to claim to be a member of the clean plate club.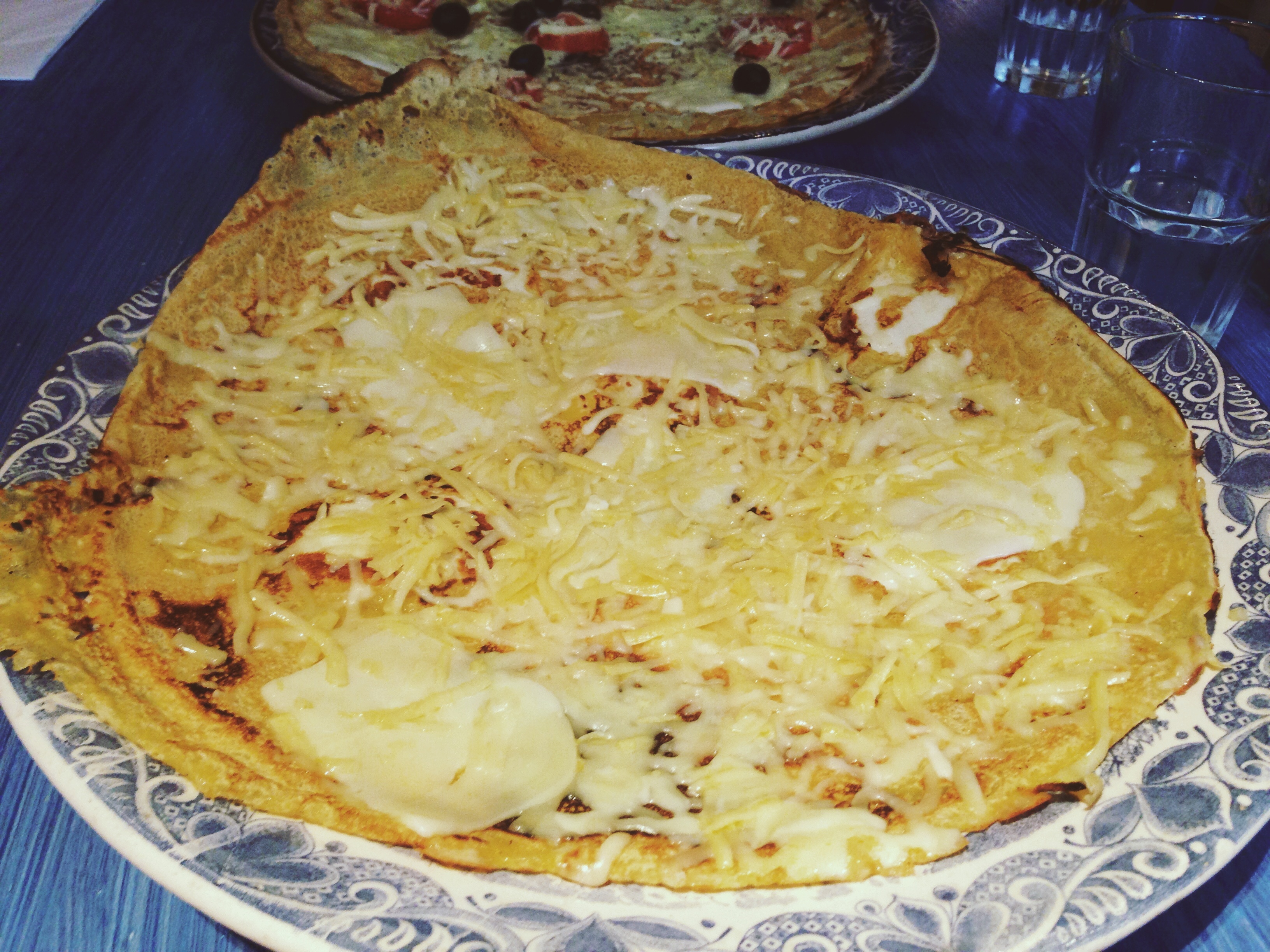 Tuesday:
I spent Tuesday afternoon in the library as well to finish up my presentation before walking over to Covent Garden to meet up with a few friends for dinner. Our original plan was to eat at Dishoom but the wait was going to be two hours for a party of 5, so we continued on down the street and instead decided to eat at Wildwood Kitchen. Huge difference between Indian and Italian cuisine! I haven't had Italian food in a while and the menu looked yummy, so despite the fact that I was bummed we couldn't eat at Dishoom, I wasn't put too out of mind with the change. We started off dinner with Cosmopolitans and I ordered a Caesar salad as an appetizer with Seafood Linguine as my entrée. My pasta was to die for but my salad was surprisingly small (maybe I'm just used to American portions) and the service was terribly slow and we had to wave down a waitress to put in our dinner orders. But the company was wonderful and that's all that counts in the end!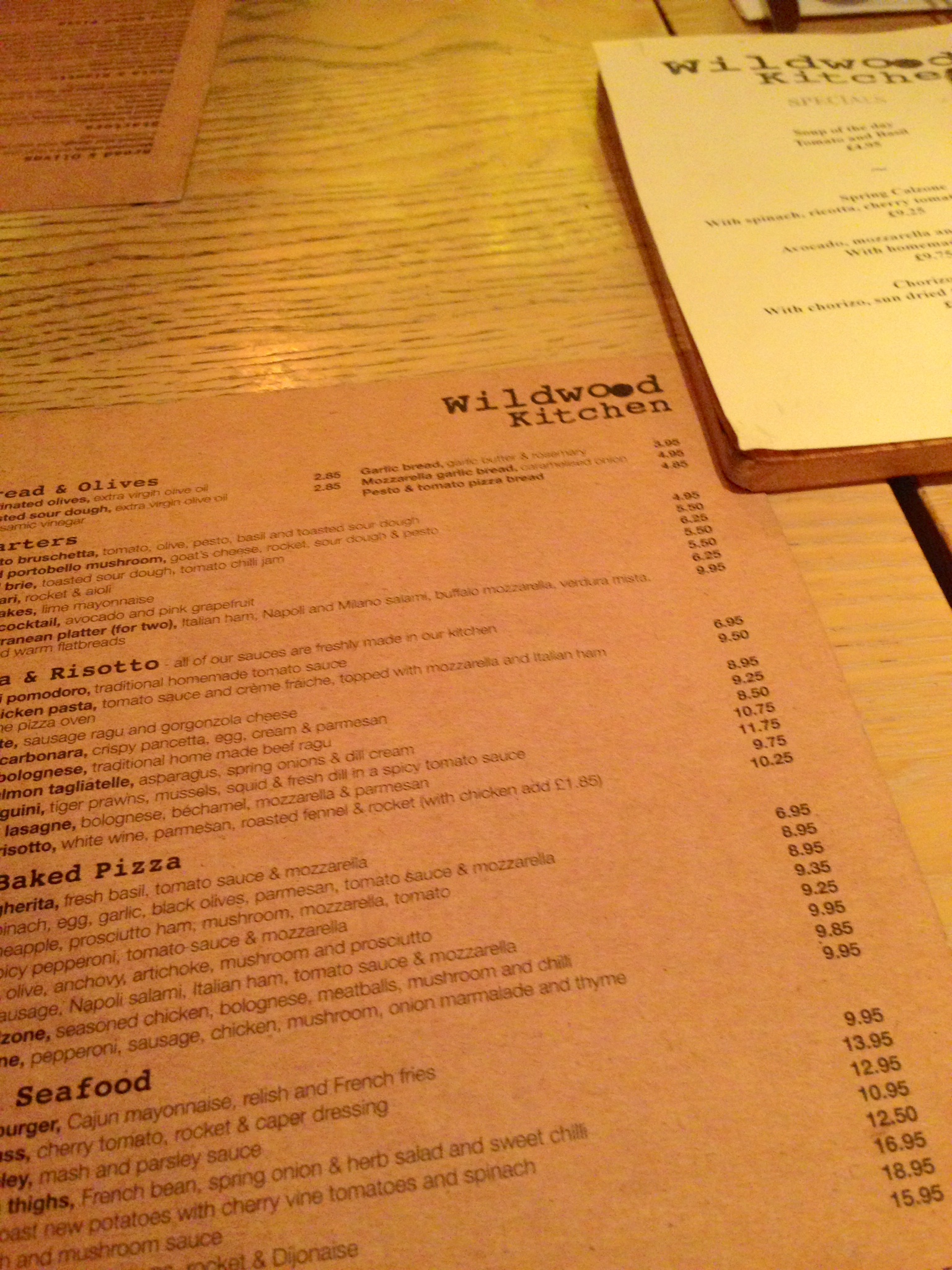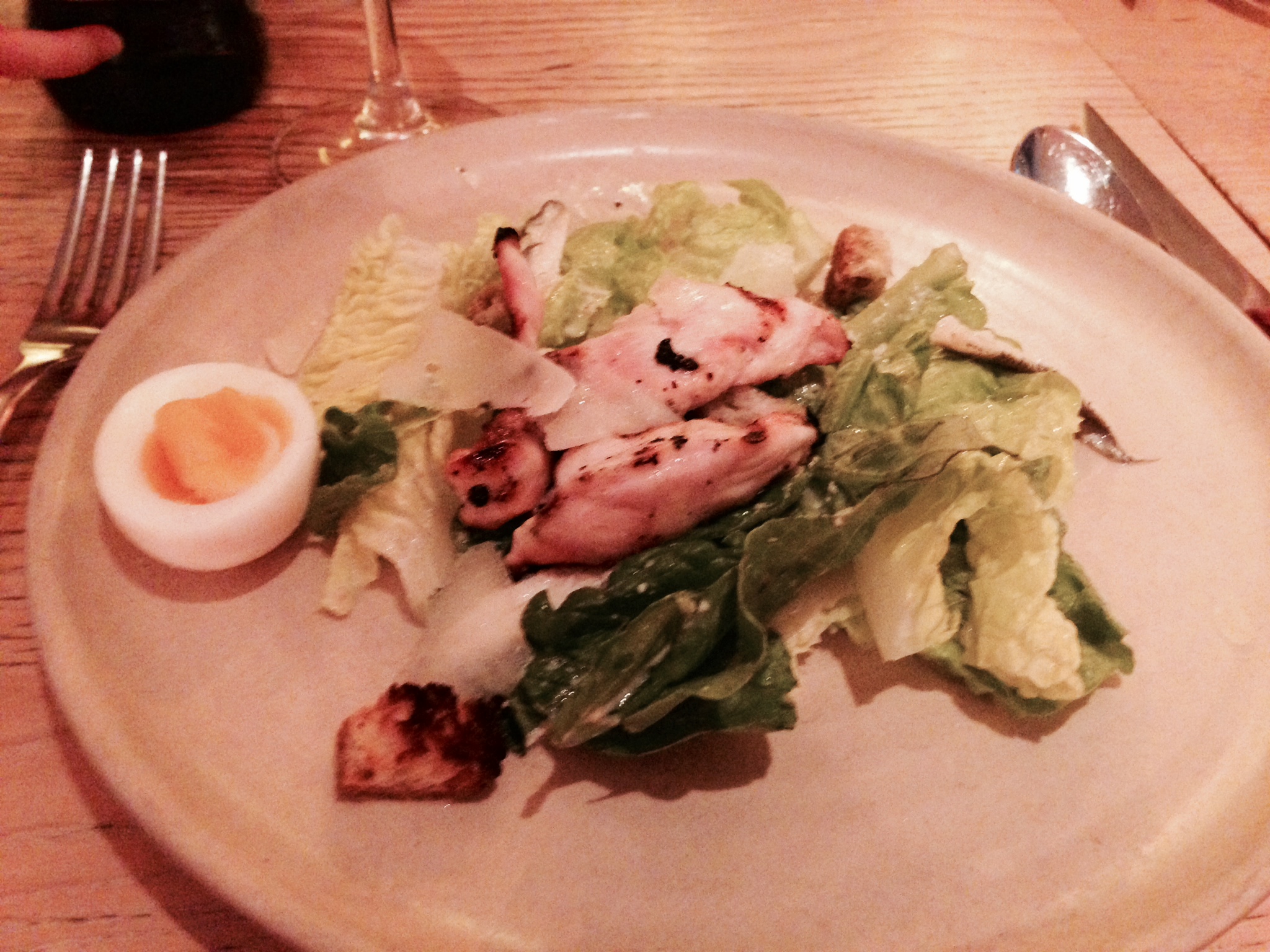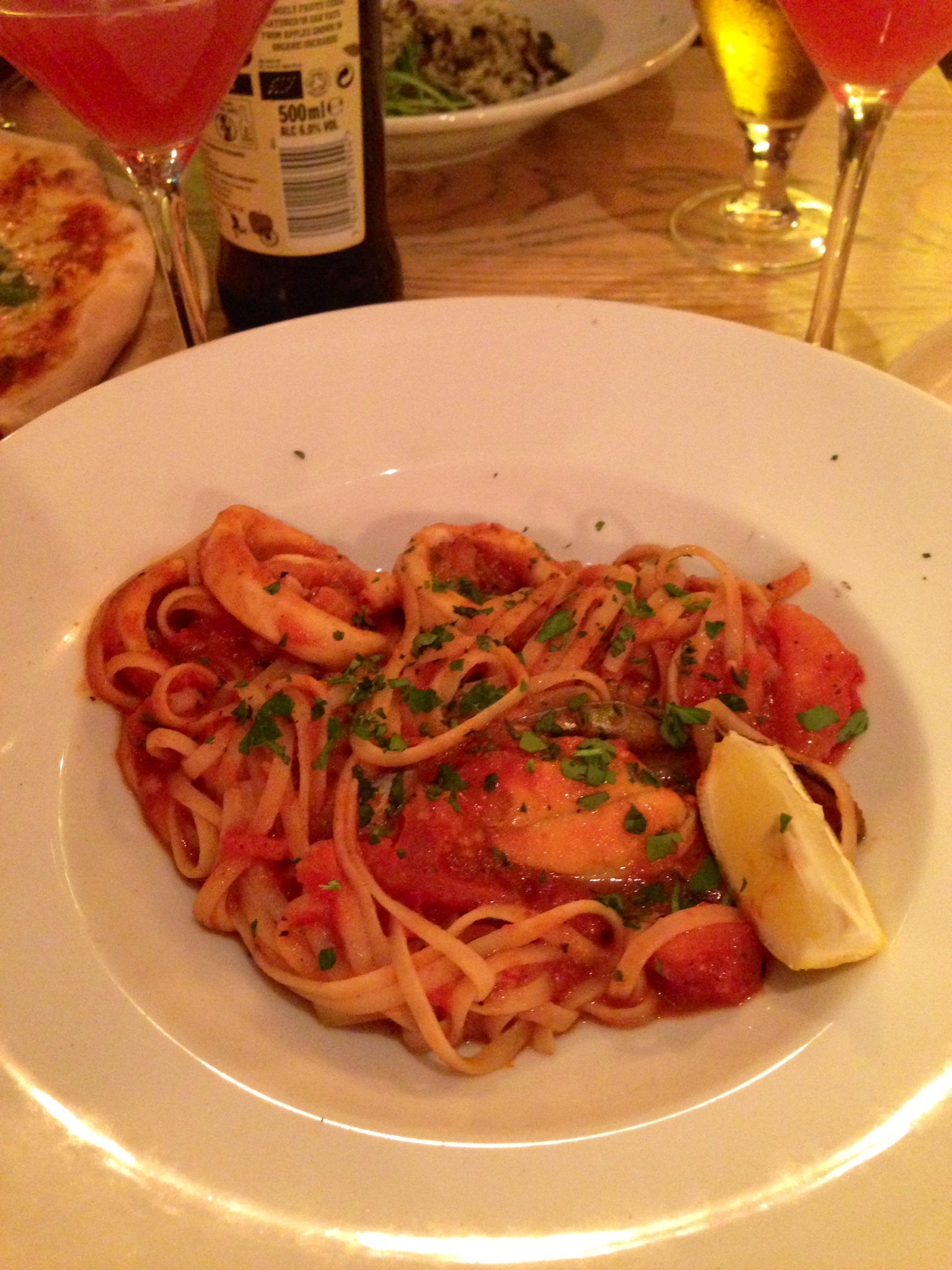 Wednesday:
Wednesday morning started out with my oral presentation, which I think went pretty well, and afterward I headed over to northern London to walk around Primrose Hill and Regent's Park. The weather was beautiful and it was surprisingly hot for a change. I took the Northern Line to Chalk Farm and made my way up to Primrose Hill, where I sat for a while eating lunch and hoping to get a bit of a tan. The view of London from Primrose Hill is my absolute favorite and I can't remember the view ever being clearer than it was on Wednesday. I walked down the hill and through Regent's Park, reminiscing on all of the time I spent in these parks while I was living in the Worrell House. Although I have to admit that this summer weather totally beats the rainy December days when I was last here.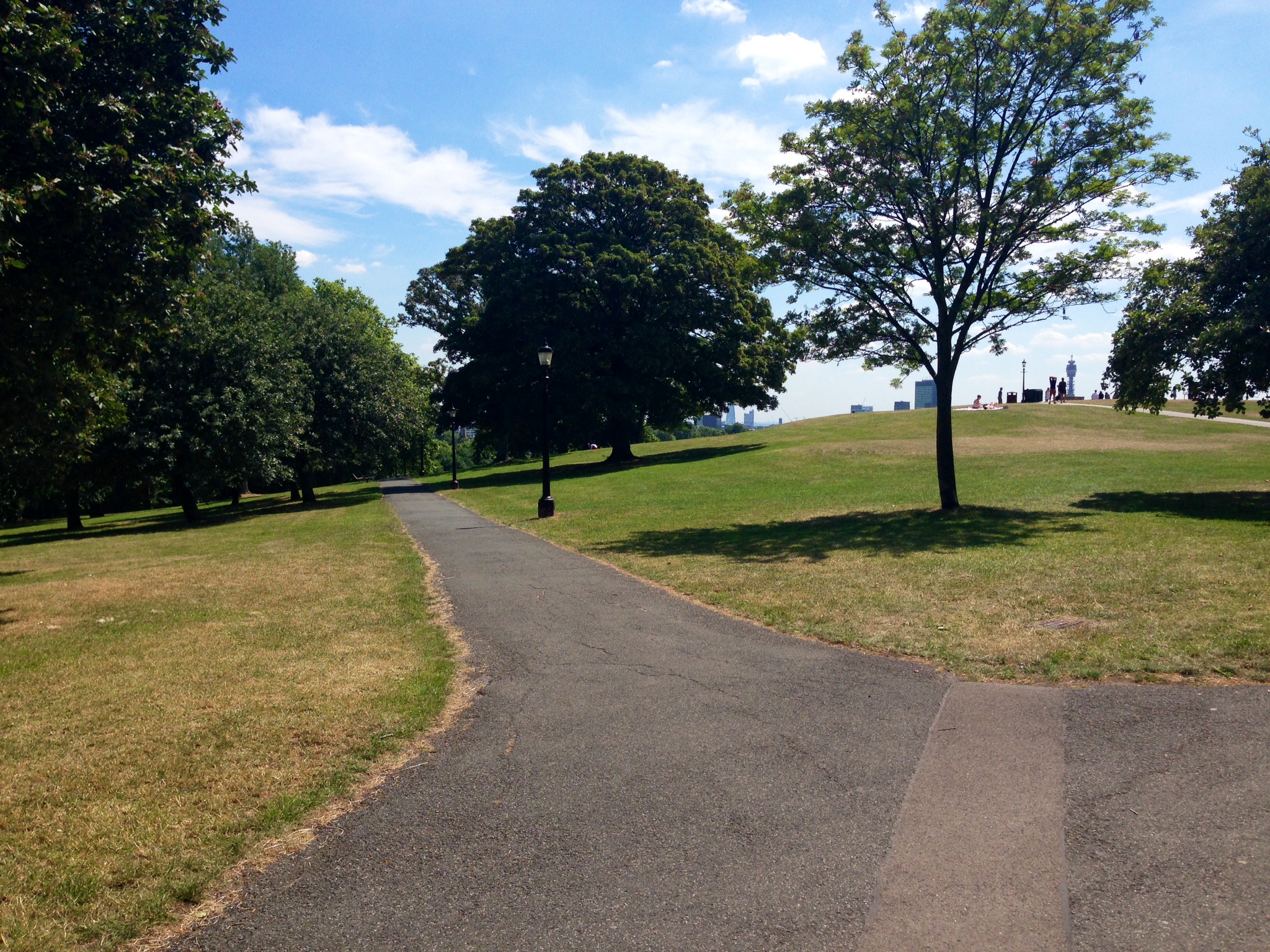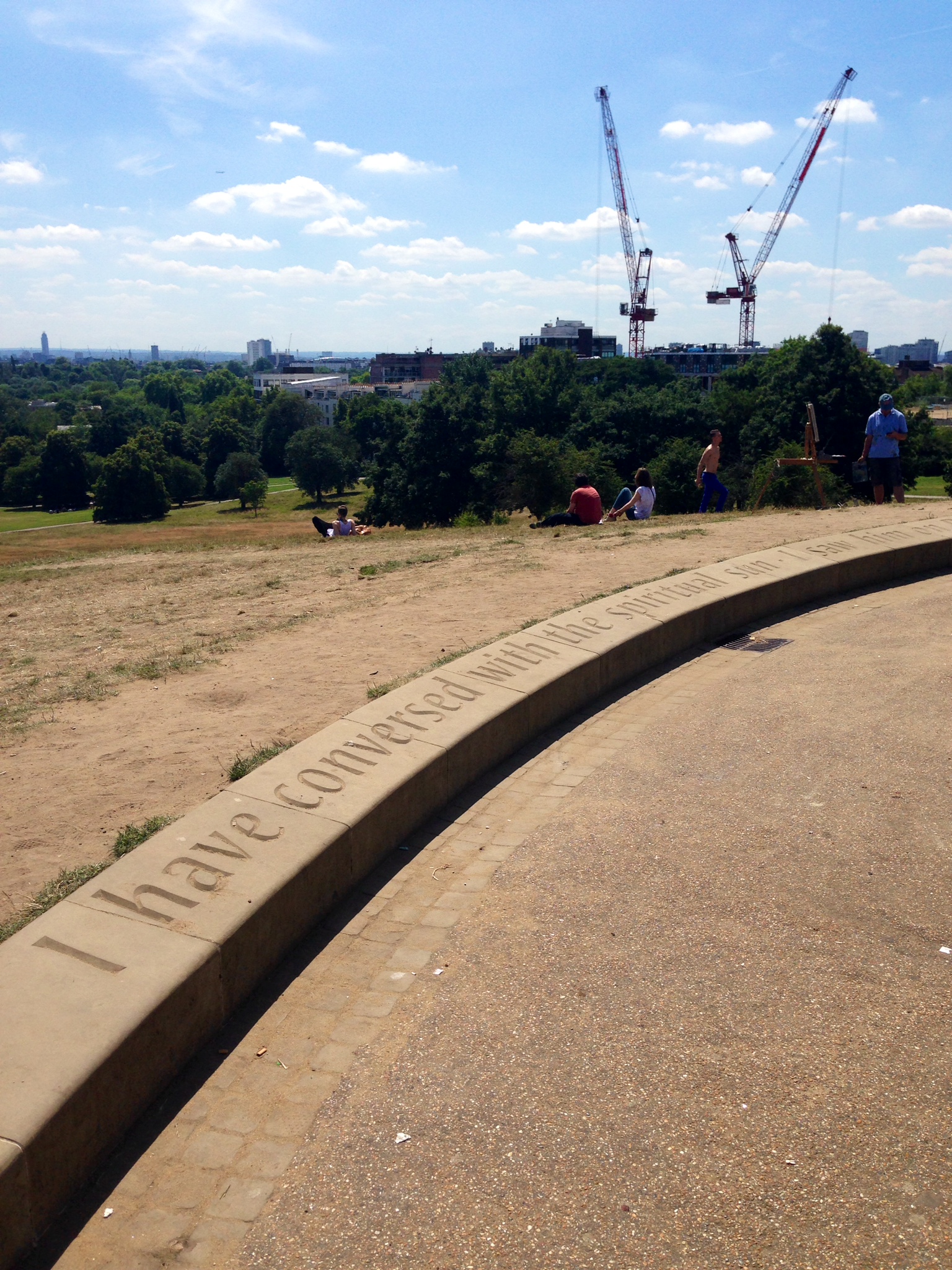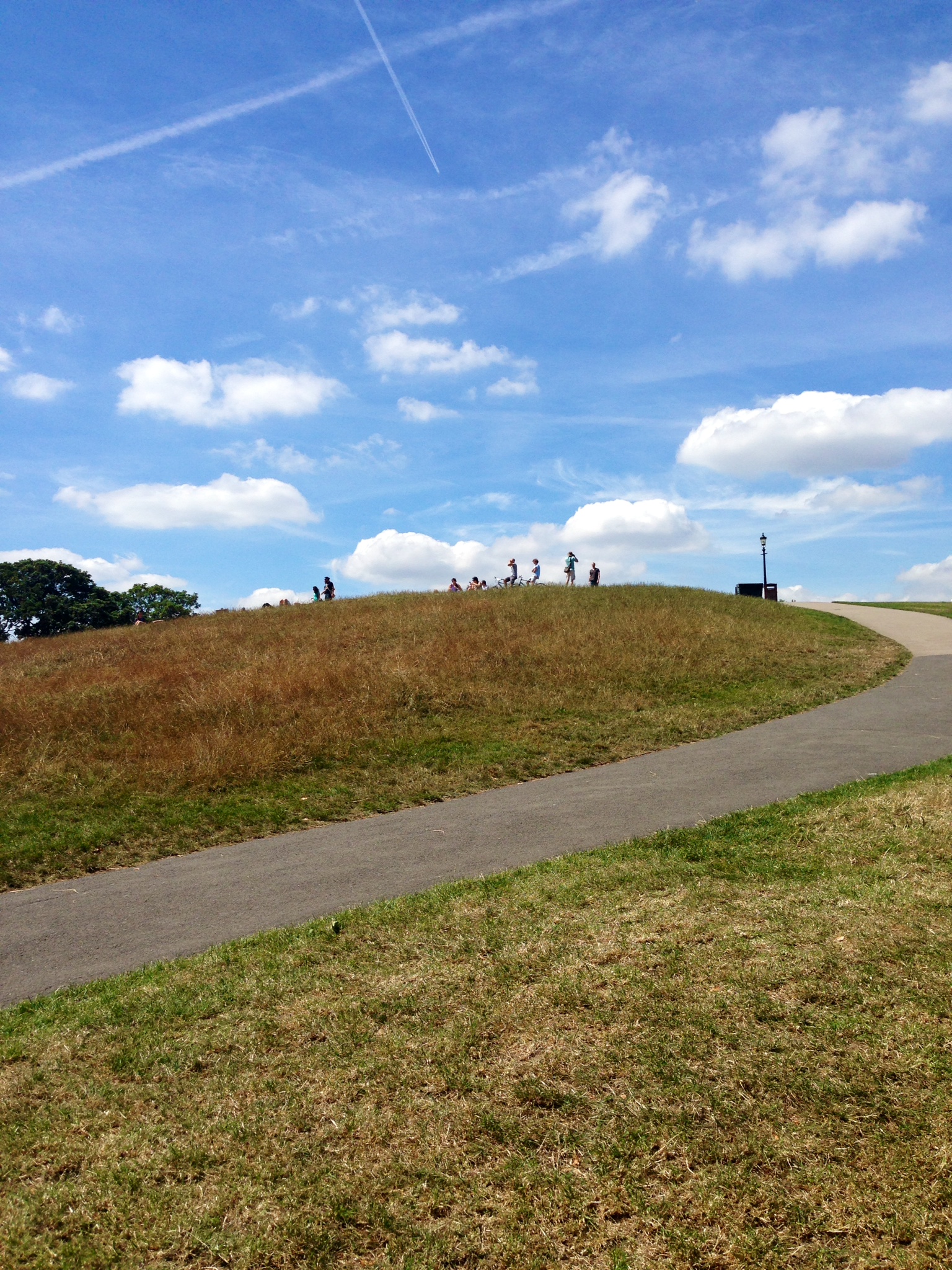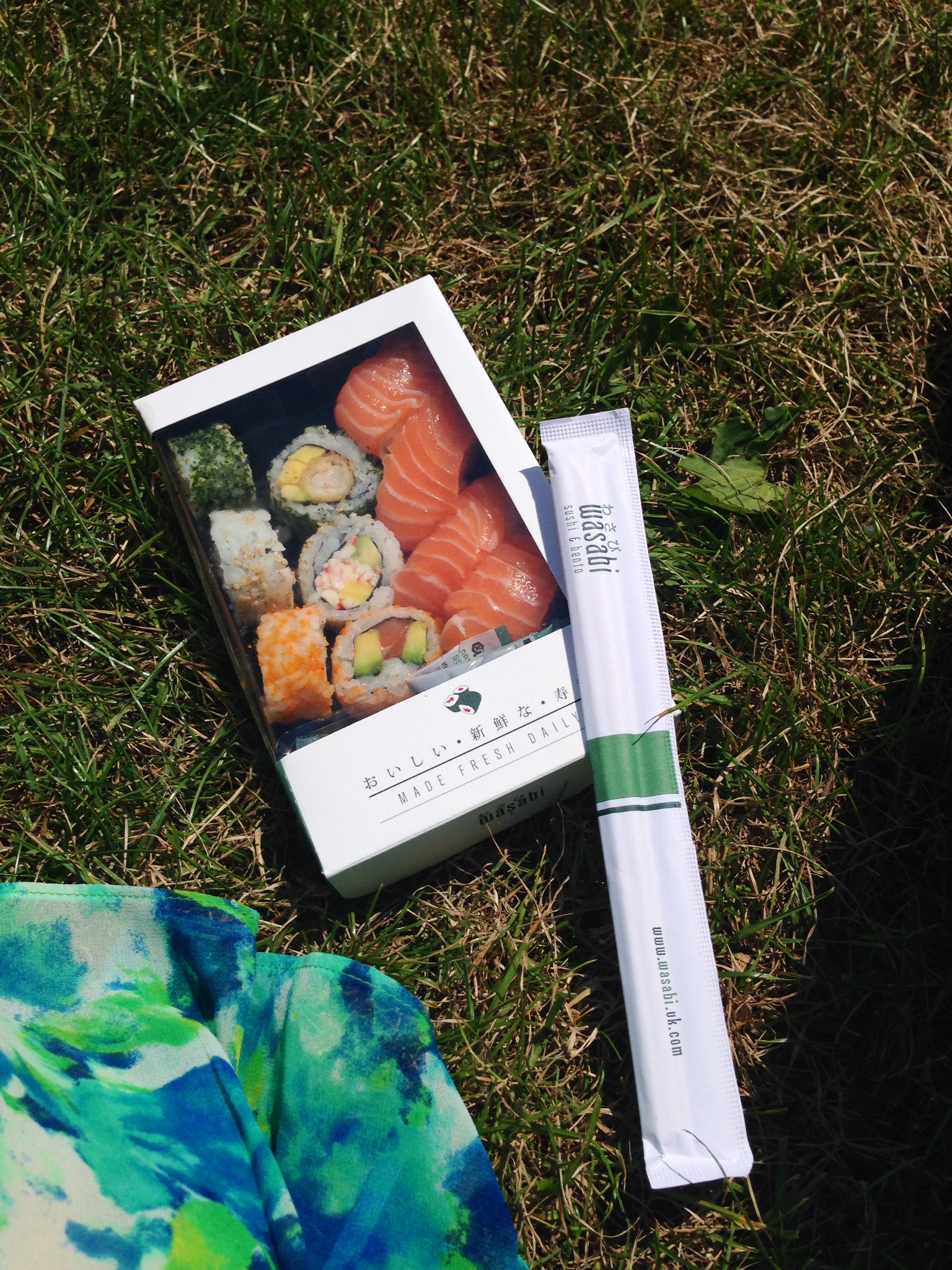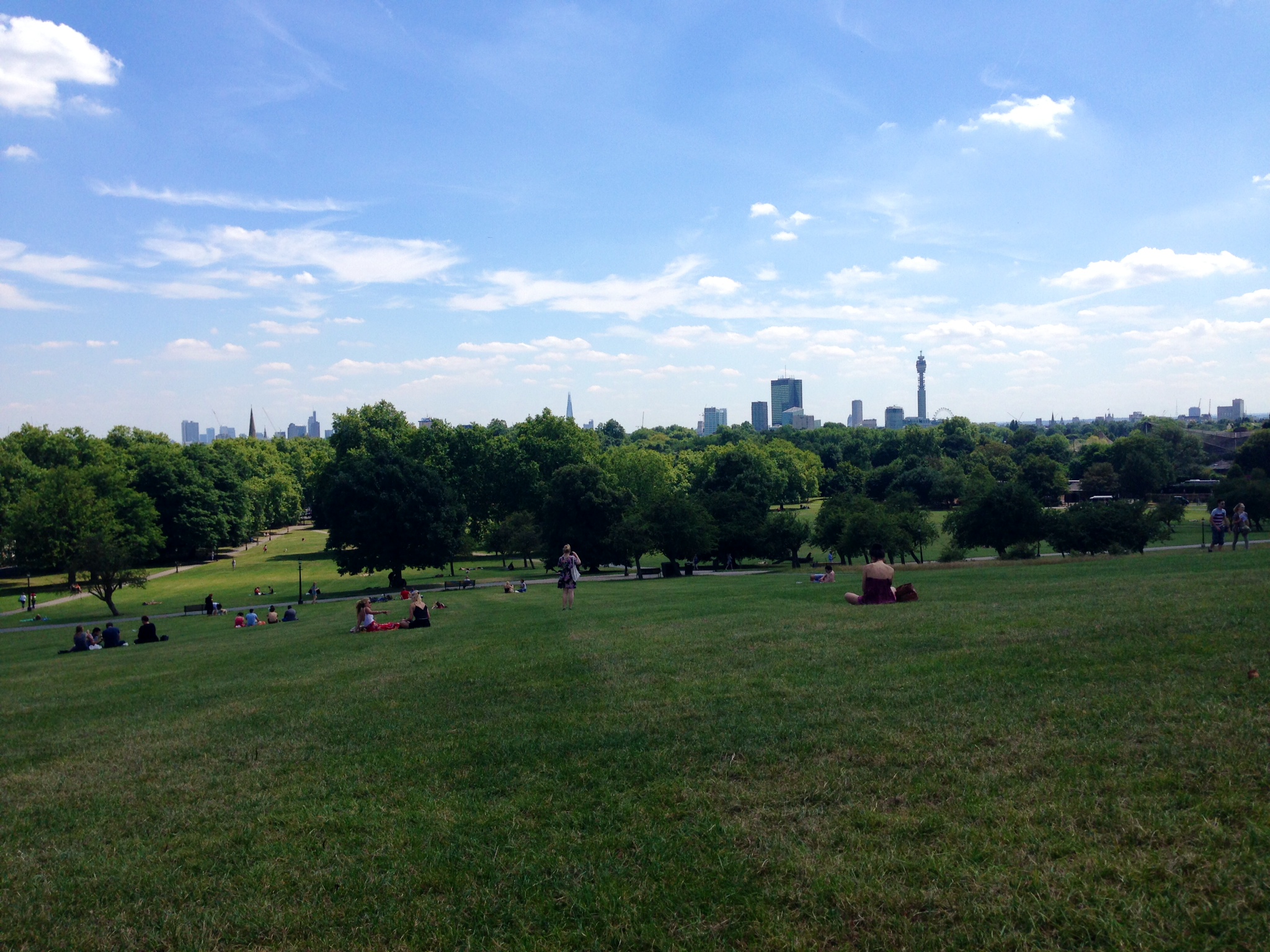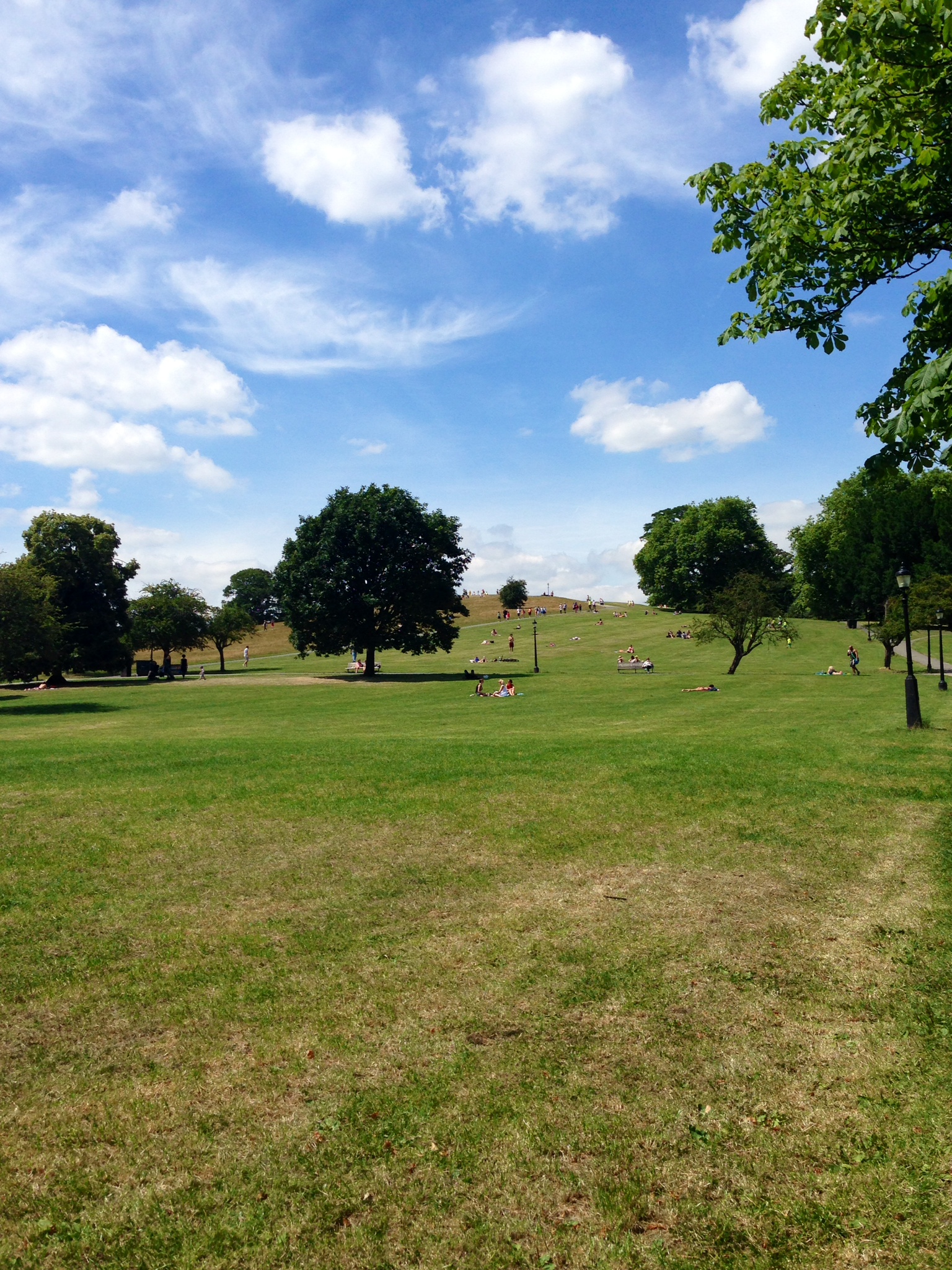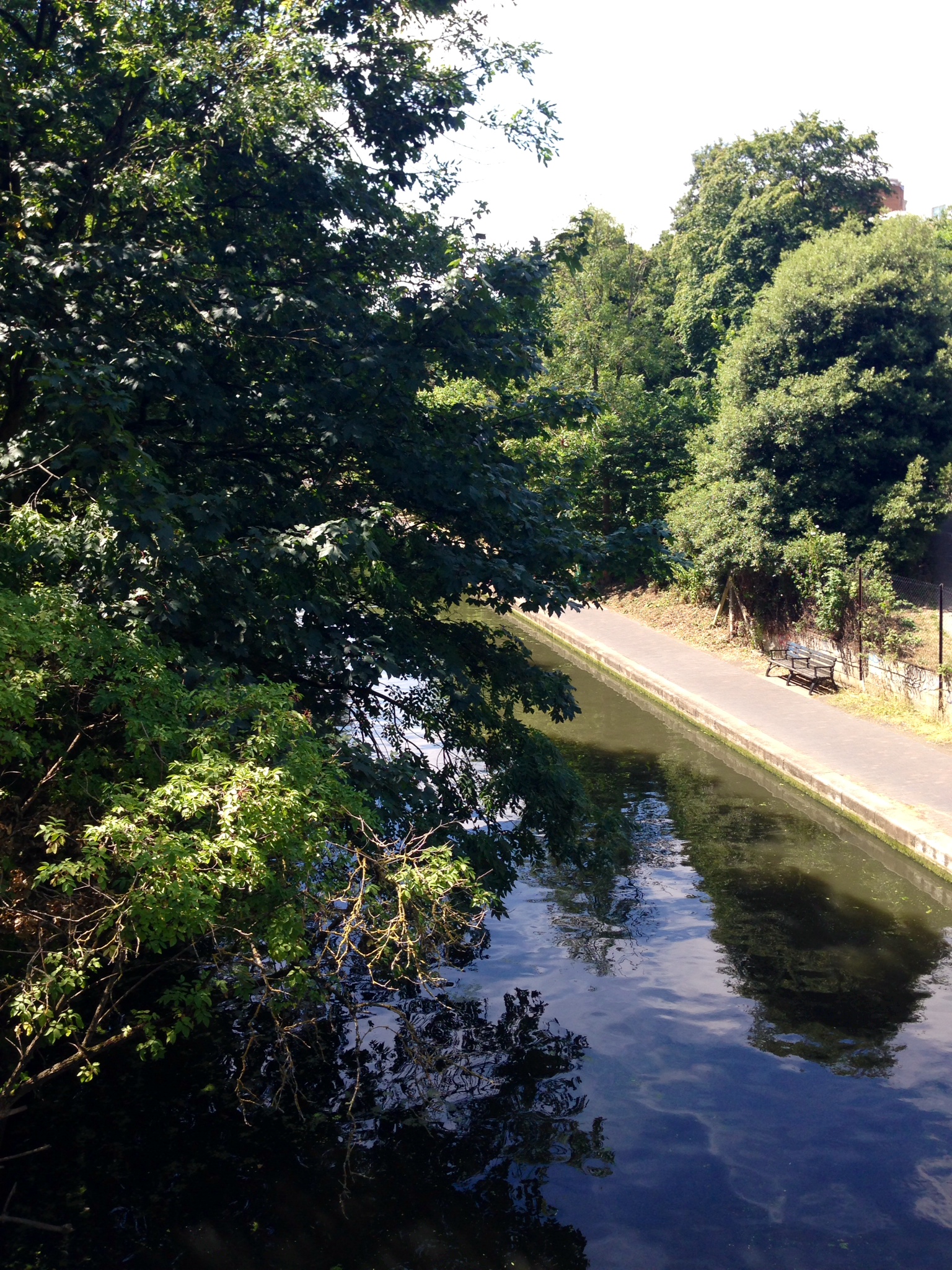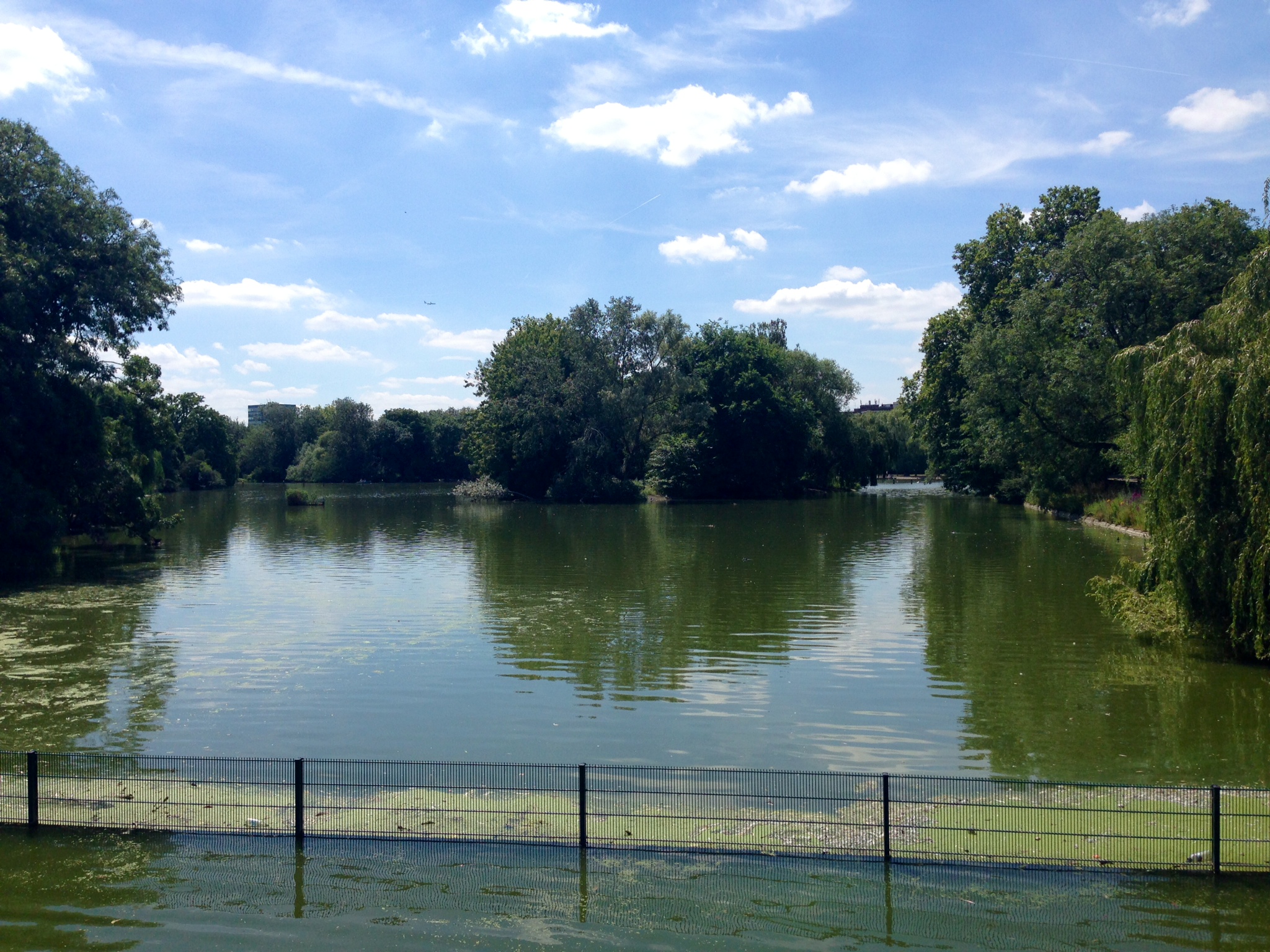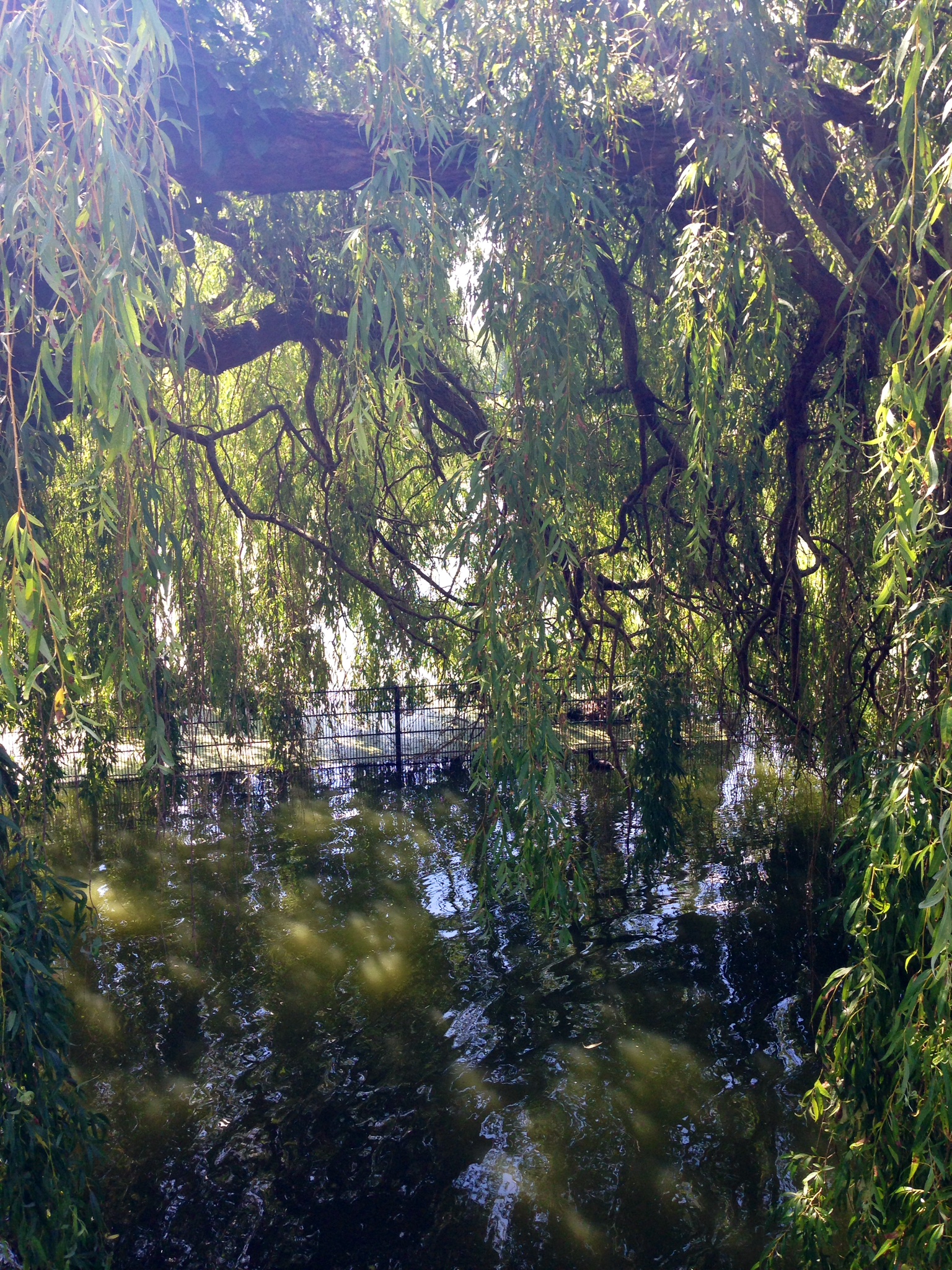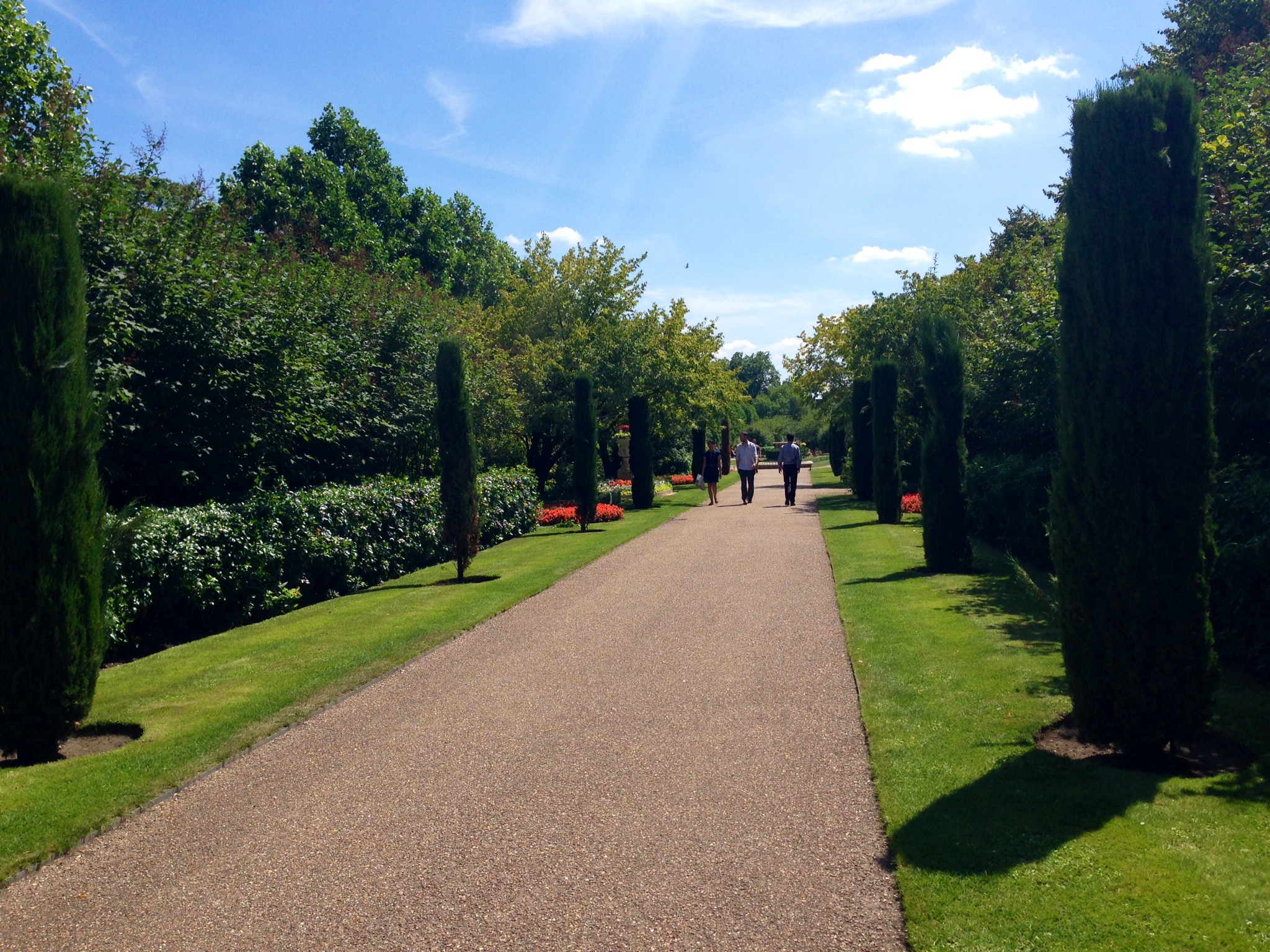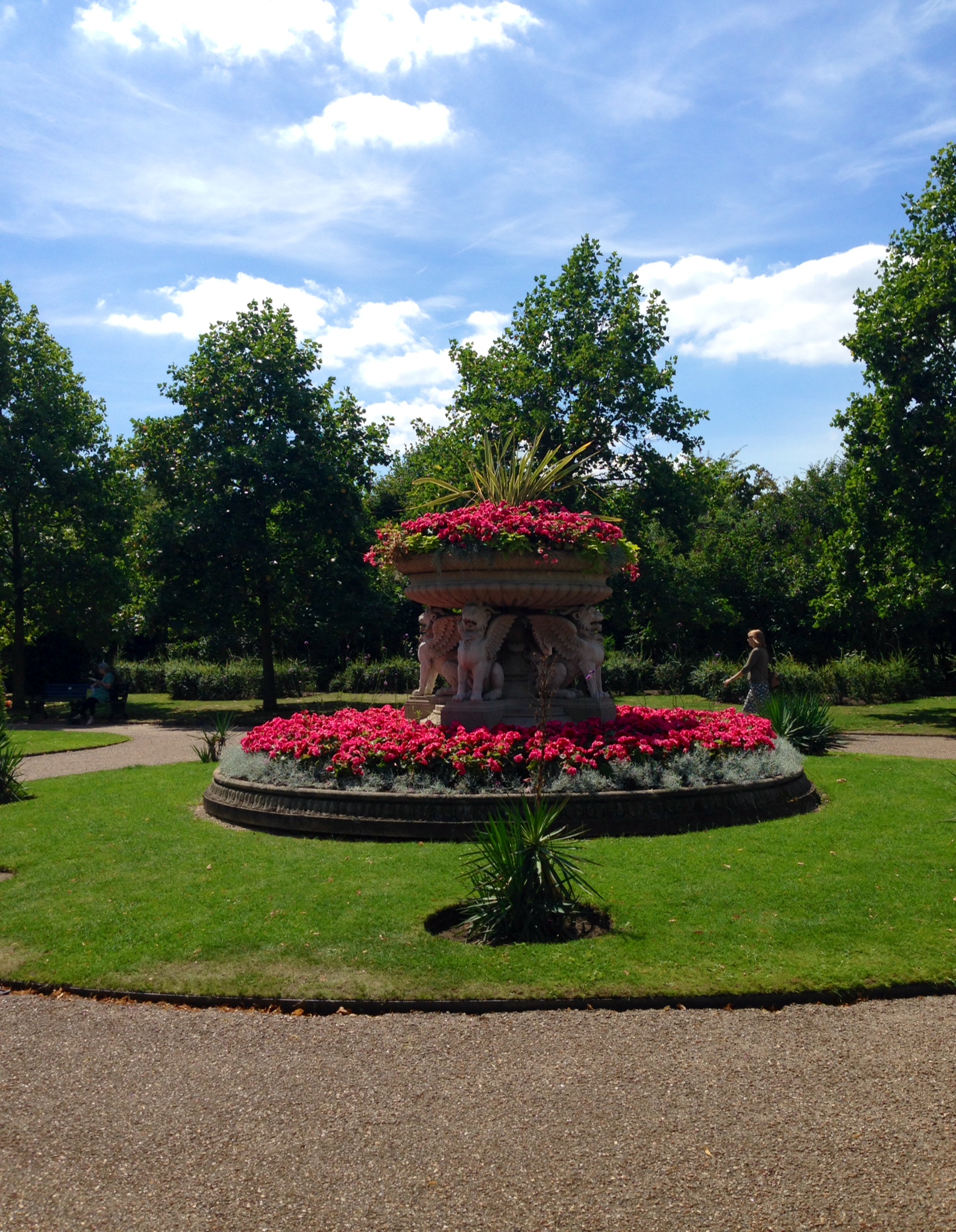 I went for a run through Holland Park and Kensington Gardens before meeting up with a friend for dinner at La Bodega Negra, which I first read about on a London blog and happened to pass by last week. The restaurant was pretty crowded so the two of us sat at the bar instead, although that meant that the menu was more limited. I really liked the atmosphere of the restaurant, with the pumping music and dozens of other conversations going on around us, and I definitely feel like I wouldn't have enjoyed dinner as much if it had been quieter. I just hate when you feel like you have to lower your voice when a restaurant is deserted. We started out with drinks, I ordered the Watermelon Lush, and we shared with a starter of chips and guacamole. That's one thing that I really miss about Mexican restaurants in the States, free chips and salsa! For my entrée I took the untraditional path and ordered the Soft Shell Crab Burger, which had chillito and mashed avocado on it. I was a bit nervous about not ordering tacos or a quesadilla but the bar tender reassured me that the crab burger was one of his favorites and he even recommended a hot sauce to go along with it. We skipped dessert and rode the tube back to Earl's Court, figuring out what time we should meet for dinner the next night.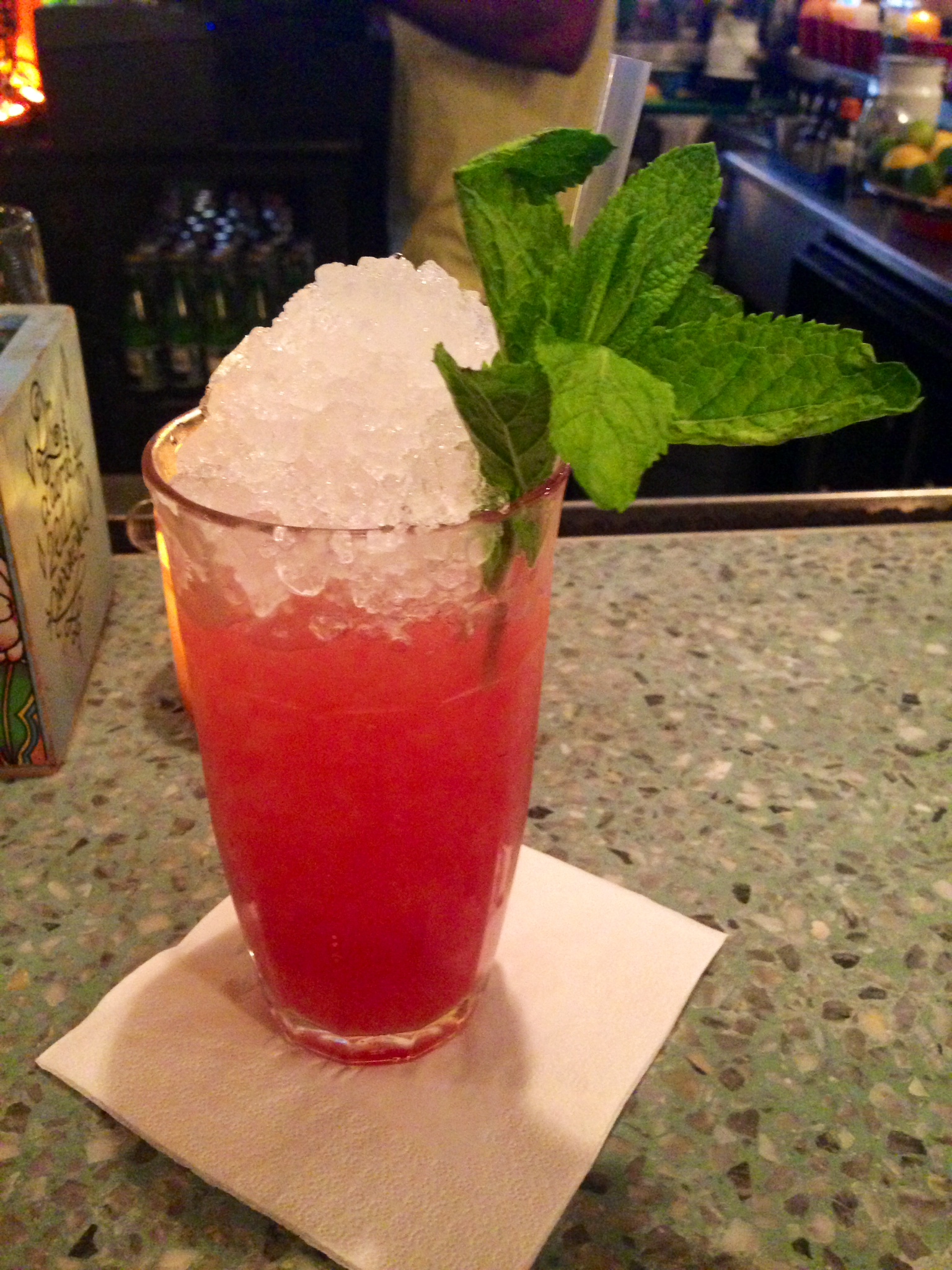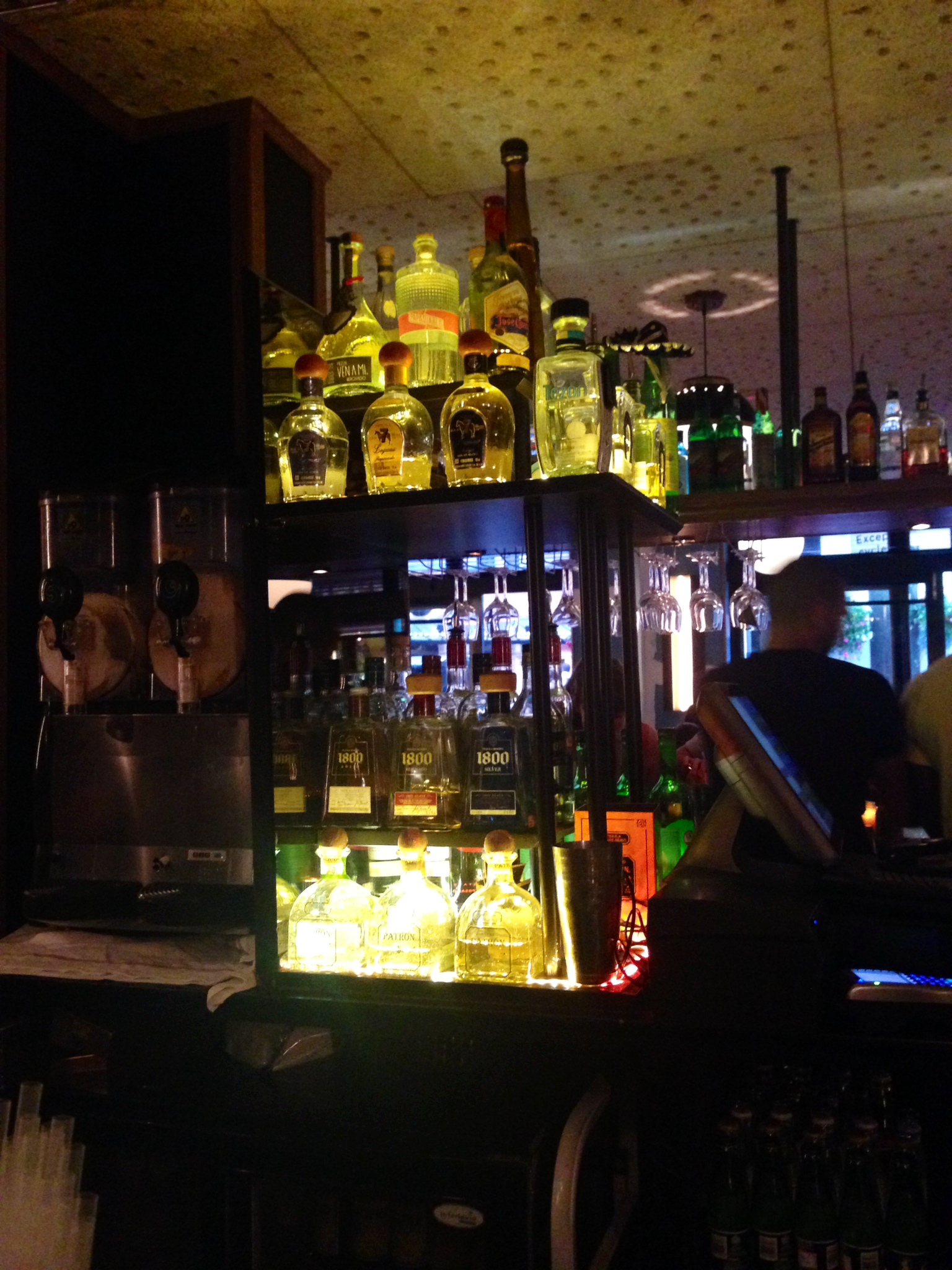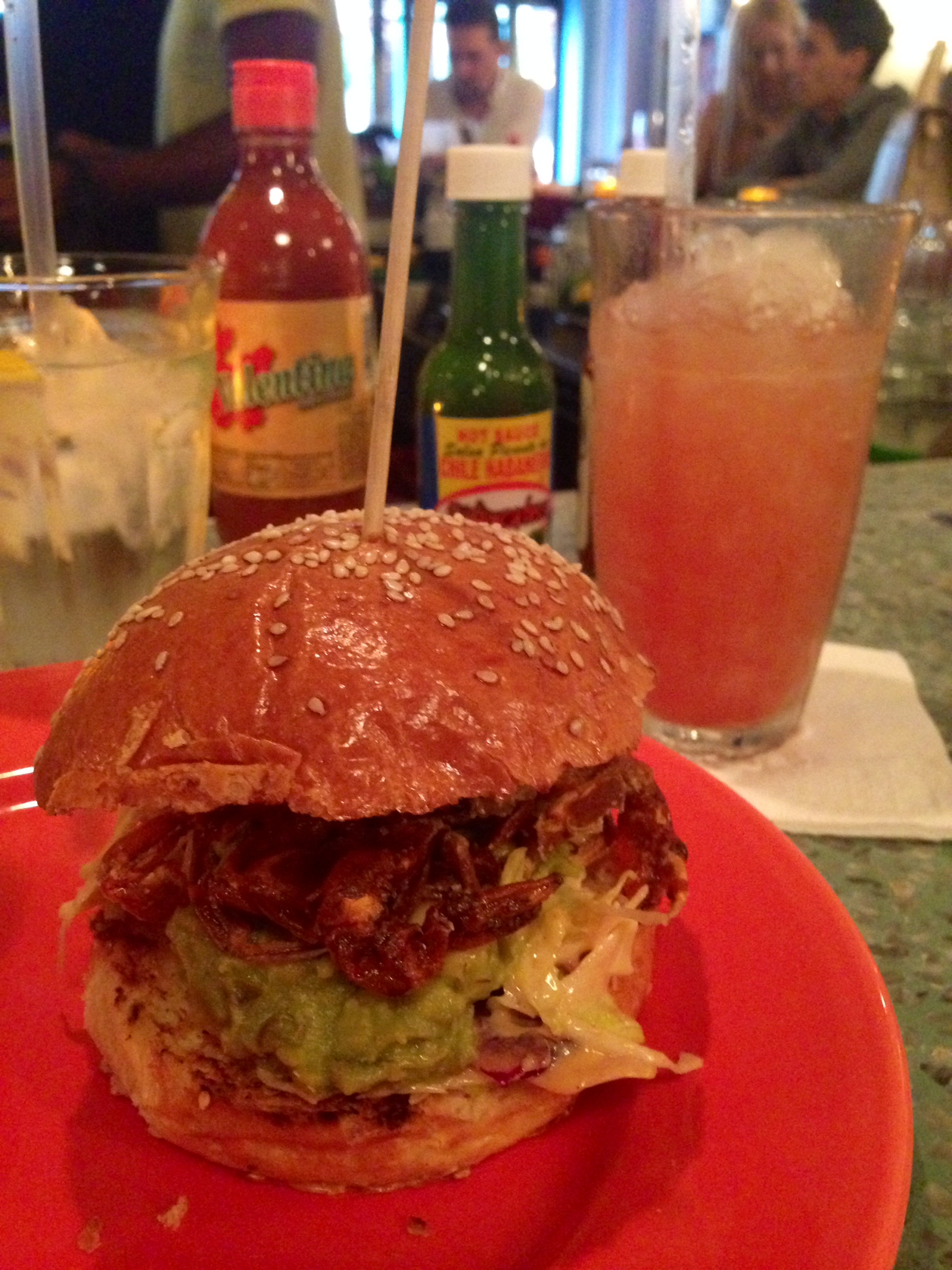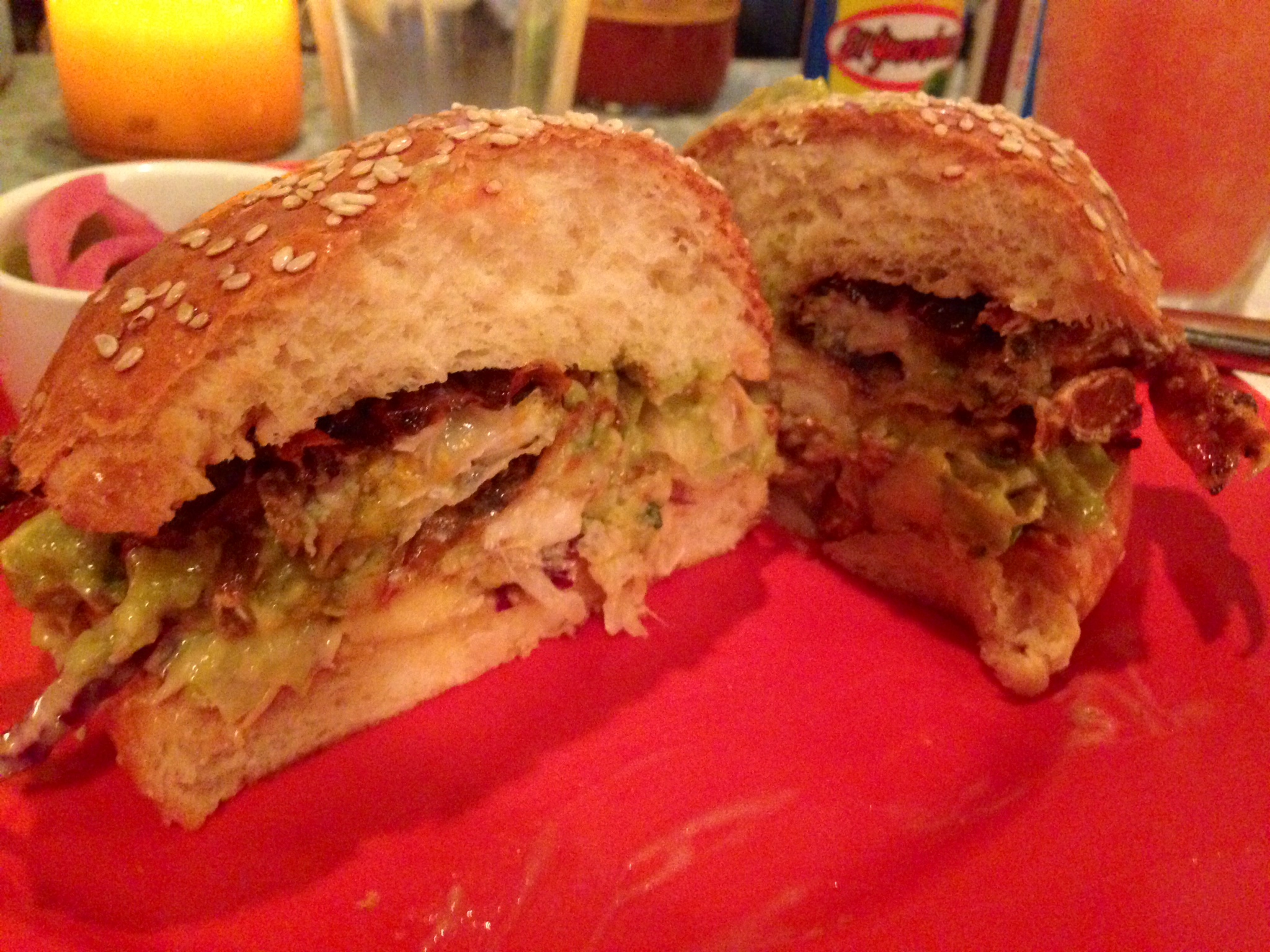 Thursday:
We had a second day of presentations and I spent the second half of the afternoon at Besso. When I got home I immediately went for a quick run so that I would have time to shower before dinner (I'm making an effort to look less grungy in restaurants). I met up with my friend outside her apartment and we walked along Old Brompton Road looking for a place to eat. We ended up choosing Tendido Cero which is a tapas restaurant, though we had to sit at the bar for a second dinner in a row because we didn't have reservations. We ordered glasses of white wine and decided to split six different plates between the two of us. The food was delicious, although we couldn't figure out why the cheese plate was so sweet, and by the end neither of us could finish the last of the tapas. My main gripe with Tendido Cero was the fact that they asked us to leave to make room for other diner after we paid our bill. London is the only city that I've ever been asked to leave a restaurant and I find it quite rude, especially the fact that we were sitting at the bar tonight in the first place.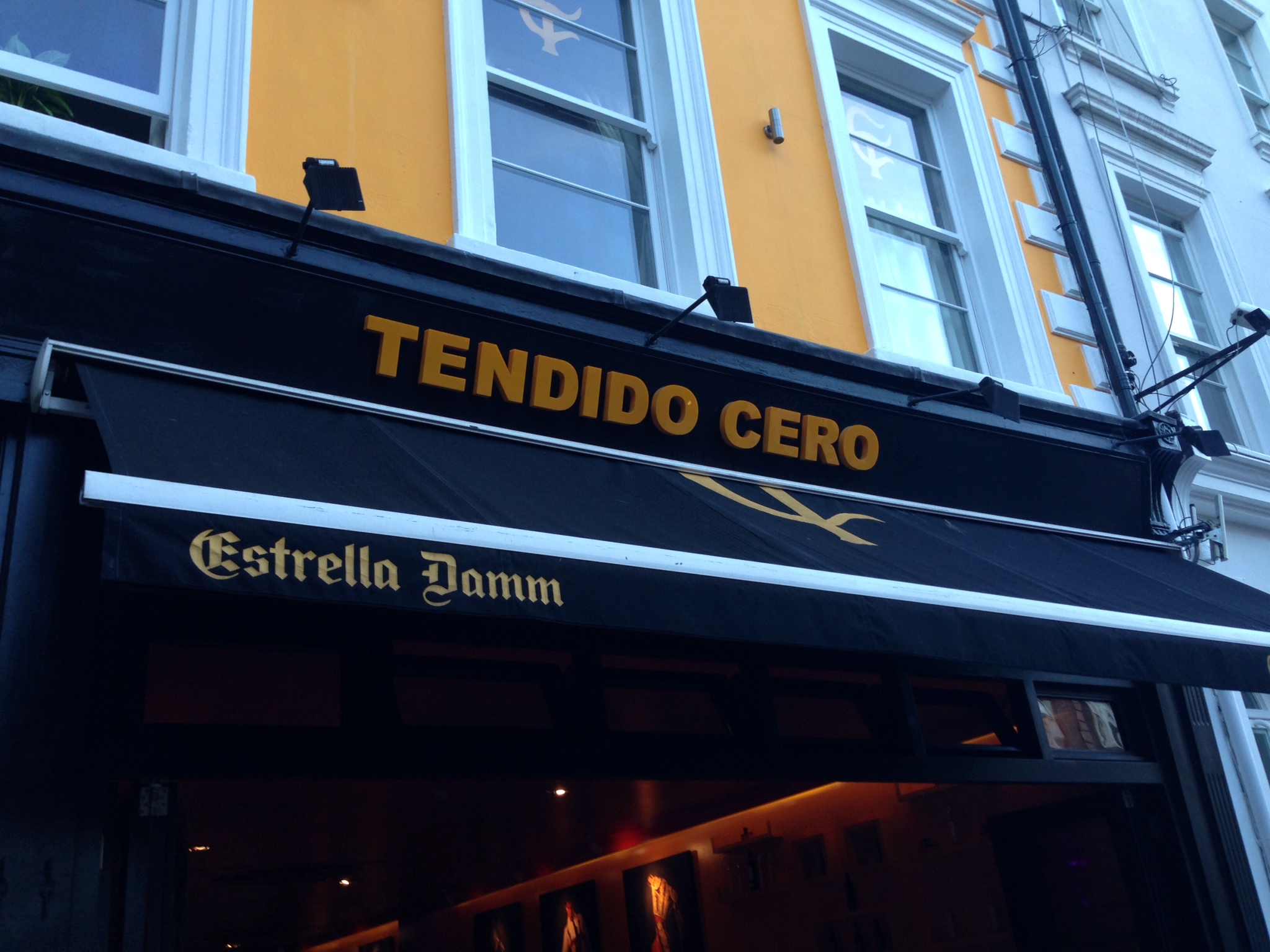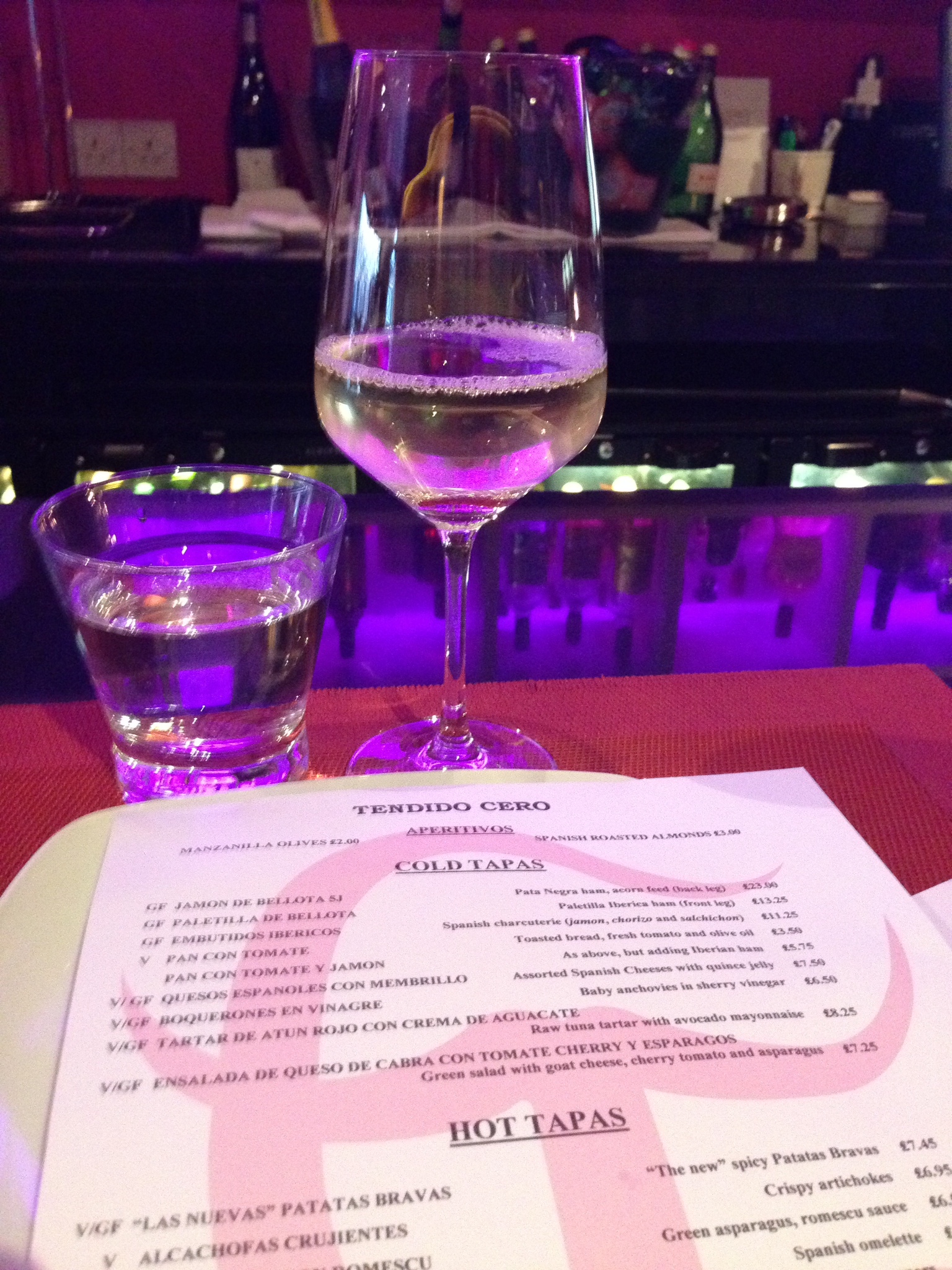 Pan con tomate [toasted bread, fresh tomato and olive oil]: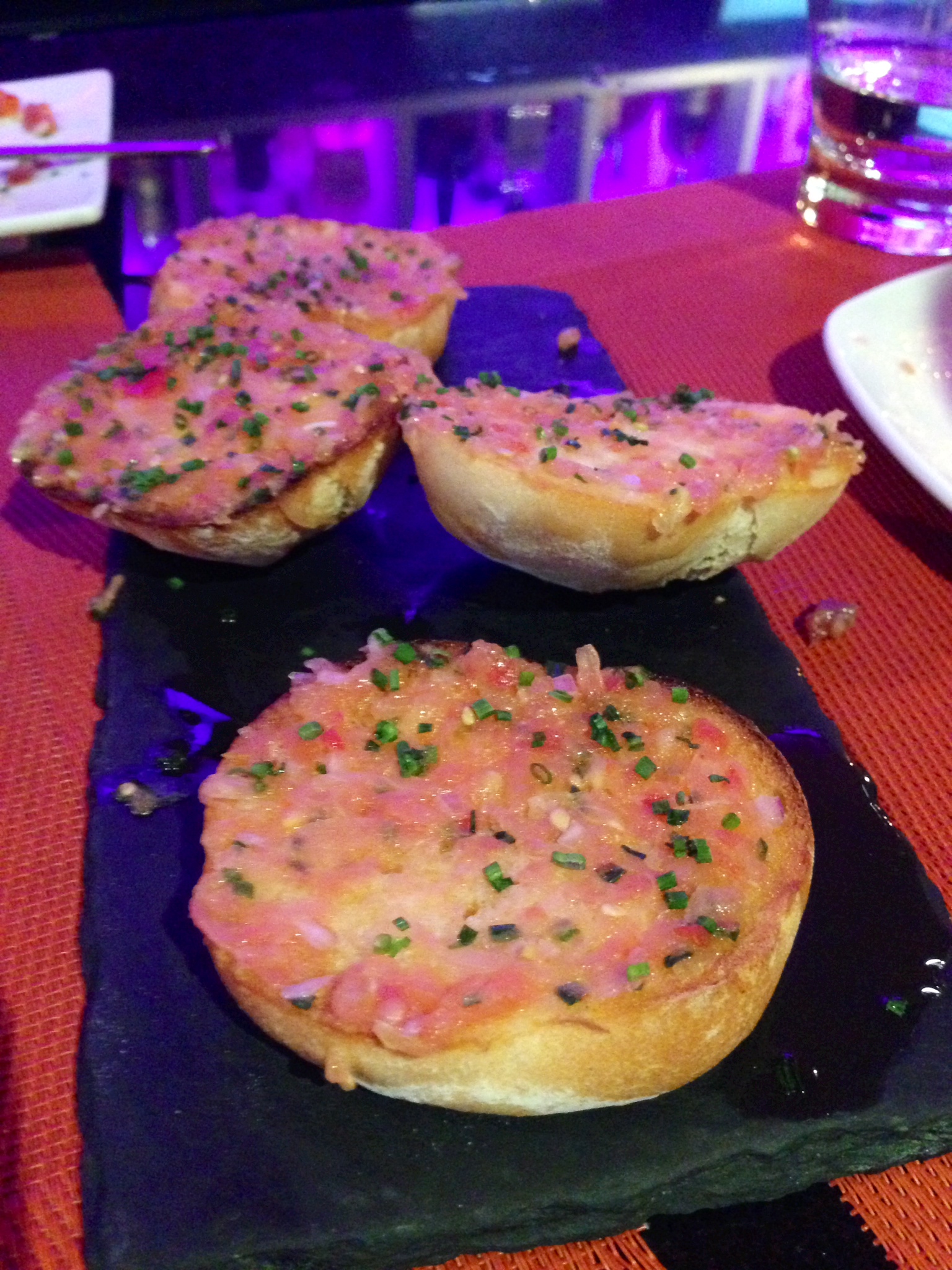 Tartar de atun rojo con crema de aguacate [raw tuna tartar with avocado mayo], which was definitely my favorite plate we ordered: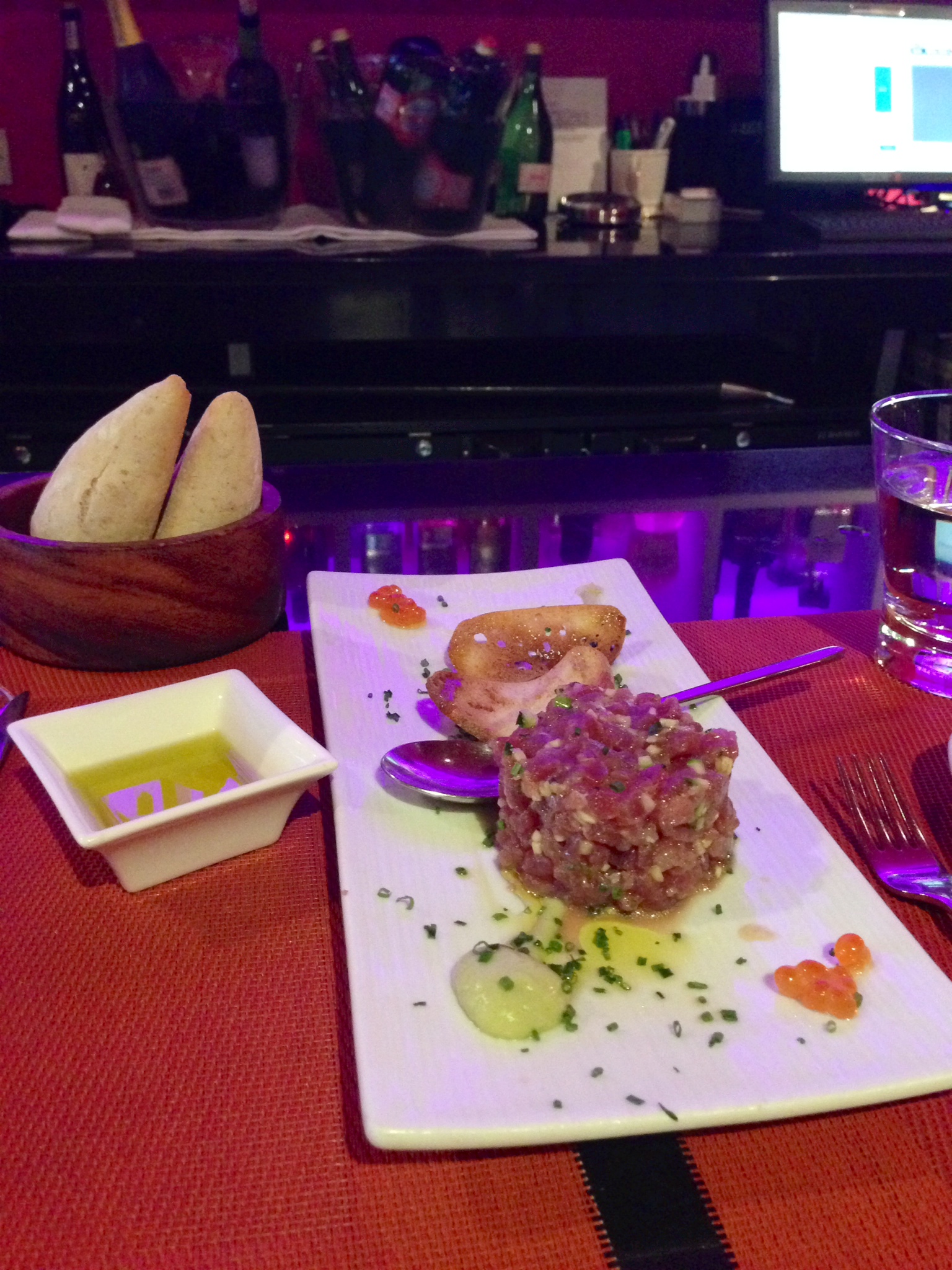 "Las Nuevas" patatas bravas ["The New" spicy patatas bravas]; look how cute these are!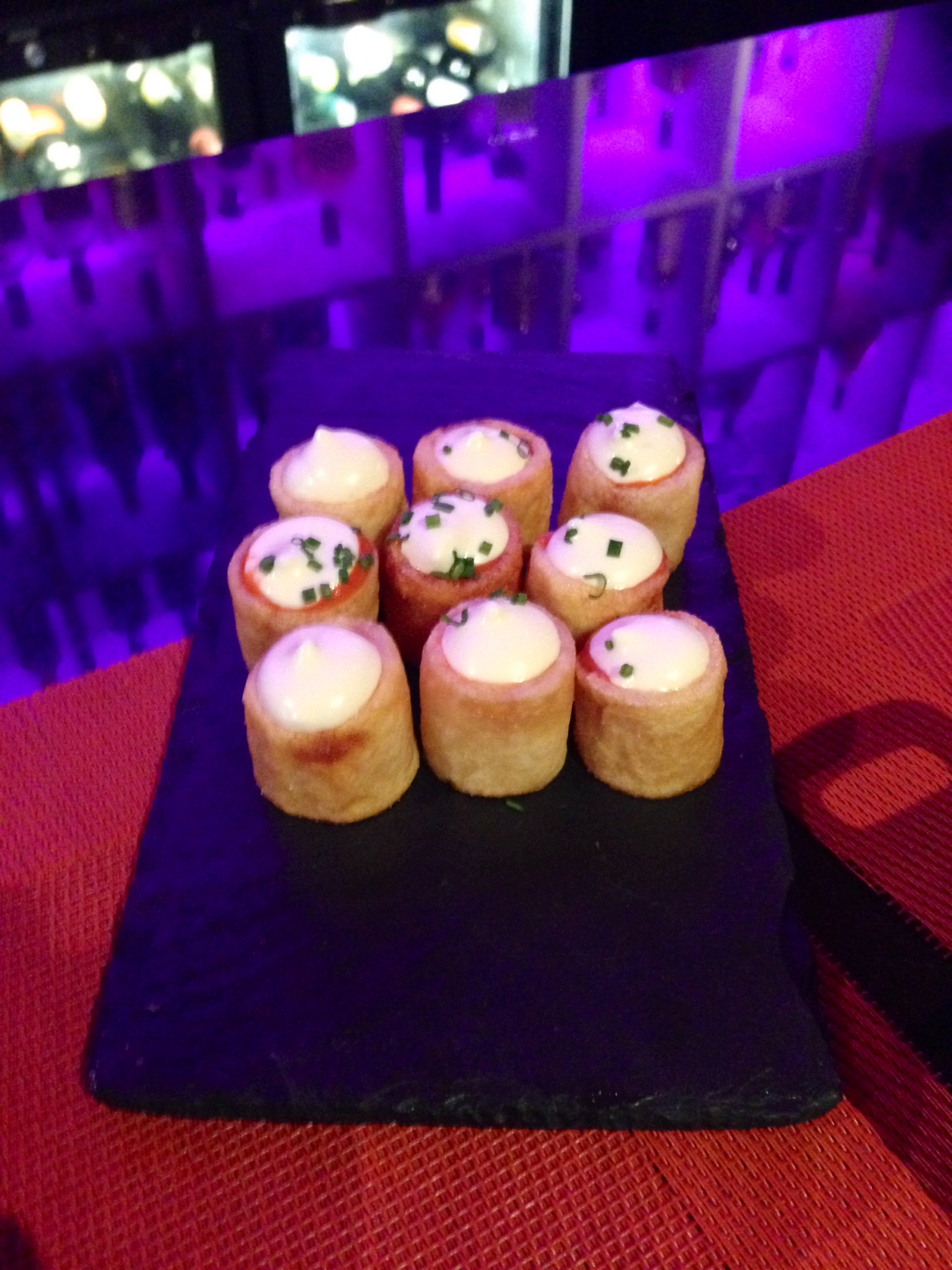 Queso Arzua frito con mermelada de tomate [Arzua cheese with sweet tomato marmalade]: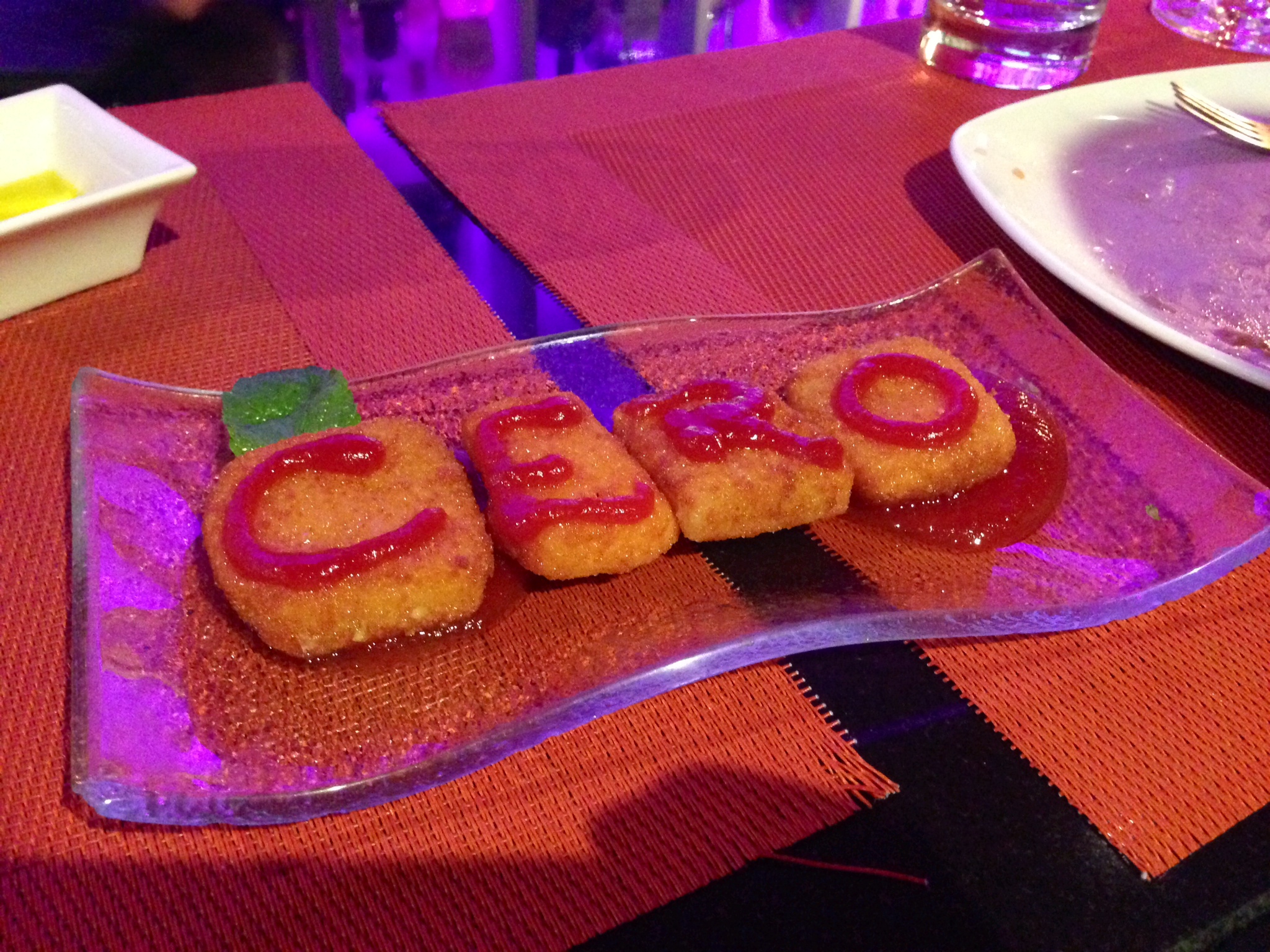 Calamares a la Andaluz [deep fried squid "a la Andaluz"]: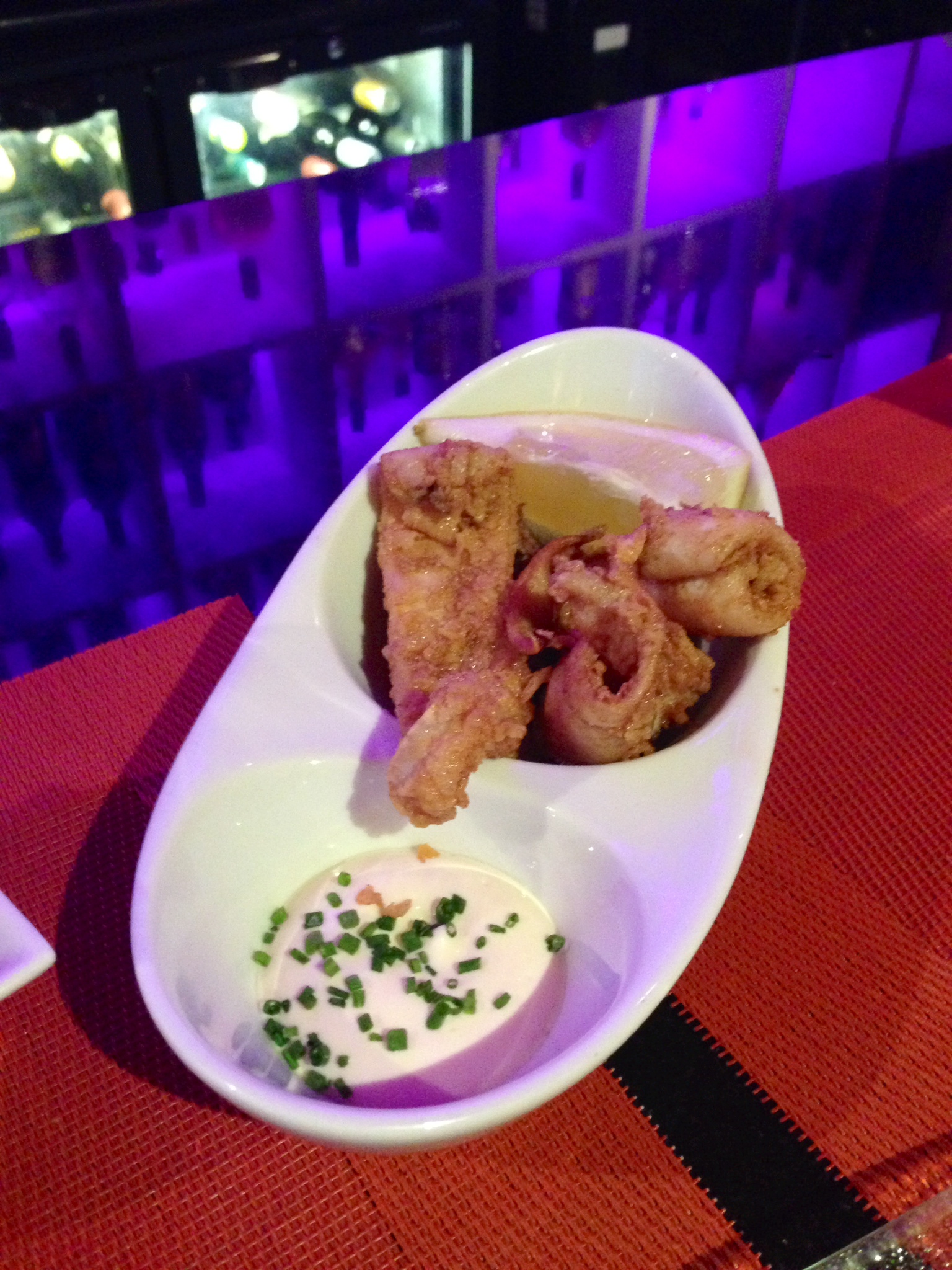 Pollo en adobo de pimenton [chicken marinated in paprika]: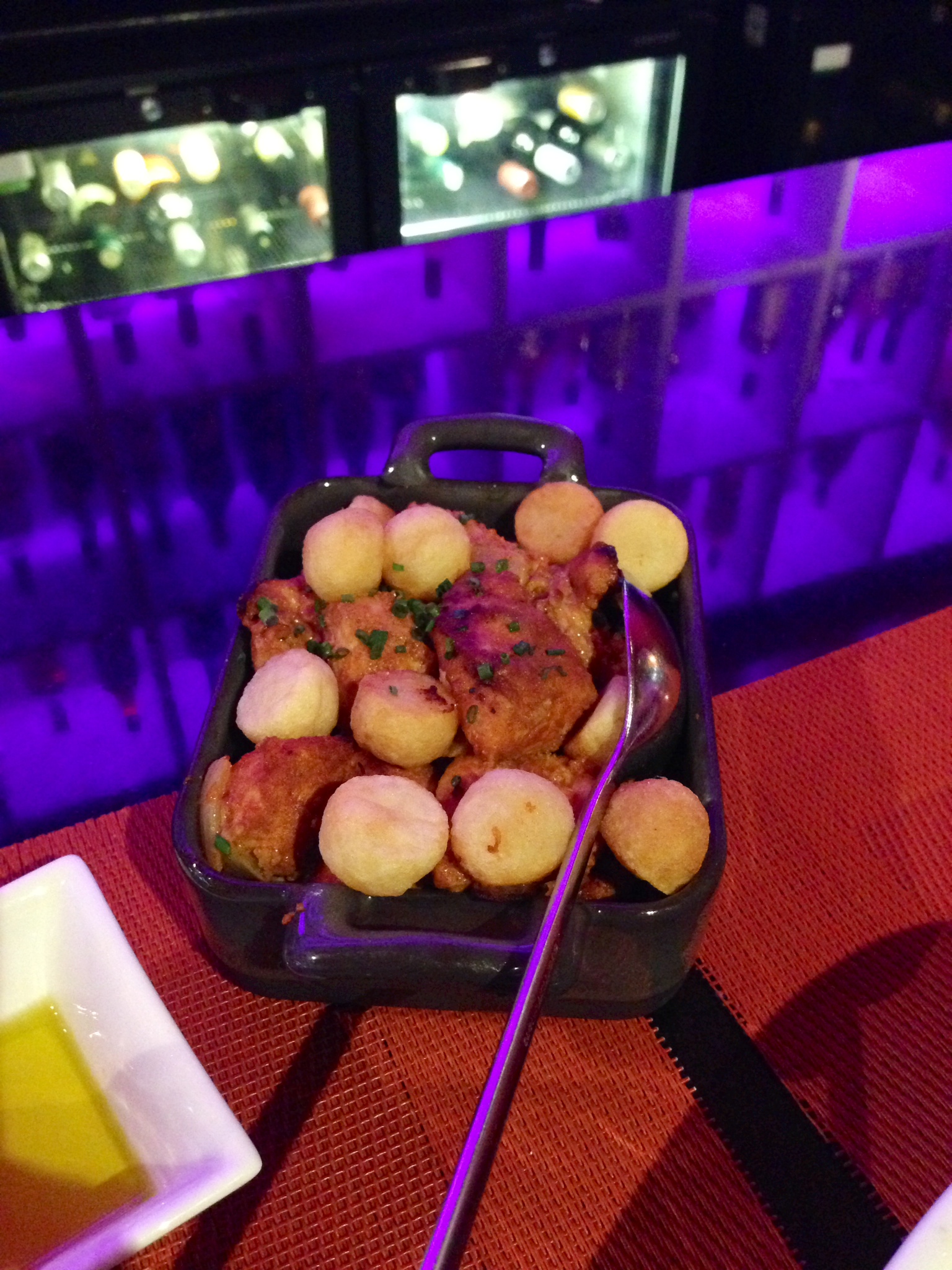 Friday:
First of all, I'd like to give a shout out to everyone who braved the tube on Friday even though it felt like it was 100+°. I'm pretty sure that Friday was the hottest it's been since arrived in May!
For dinner that night we went to a restaurant that was highly recommended by the various London blogs I follow, Tom's Kitchen. We got a little lost getting to the restaurant at first—we obliviously walked right by it while trying to figure out if we were on the right street—but we were able to get a table even though we didn't have a reservation.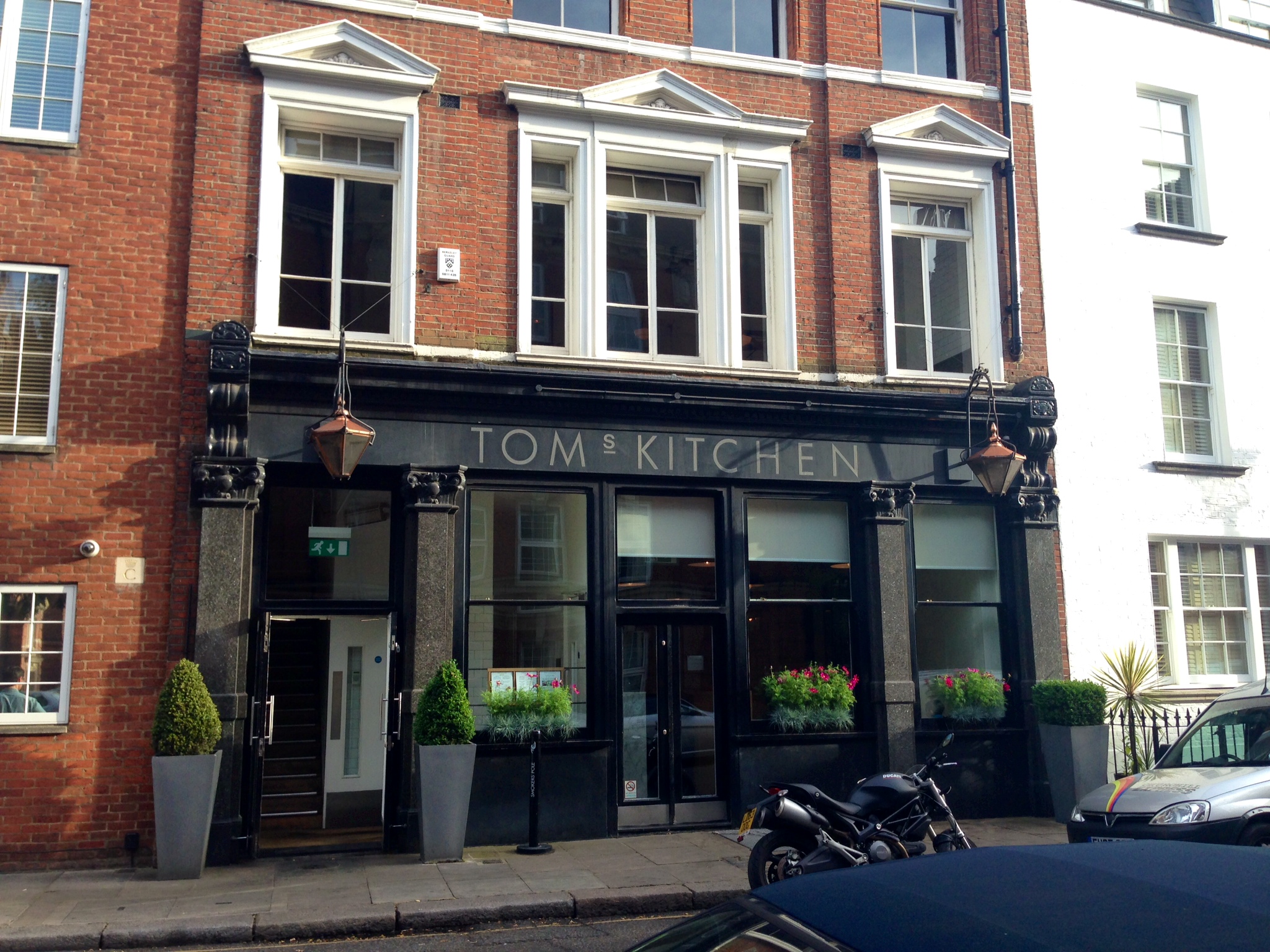 We both ordered cocktails, Summer Breeze, which I really liked because it was fruity and came with a strawberry floating at the top of the drink. I ordered the Summer Vegetable Crumble with a side of truffle chips and my friend ordered the Fishcakes as well as the truffle chips. The service was on the slow side but the food was worth the wait and my favorite part of my meal were the chips. The restaurant itself was light and airy, and it seemed like a fun place for both families and girls' nights out (although these parties would probably eat at different times). After dinner, on our walk back home, we stopped at the gelato shop Scoops to enjoy one last ice cream cone before I leave on Sunday.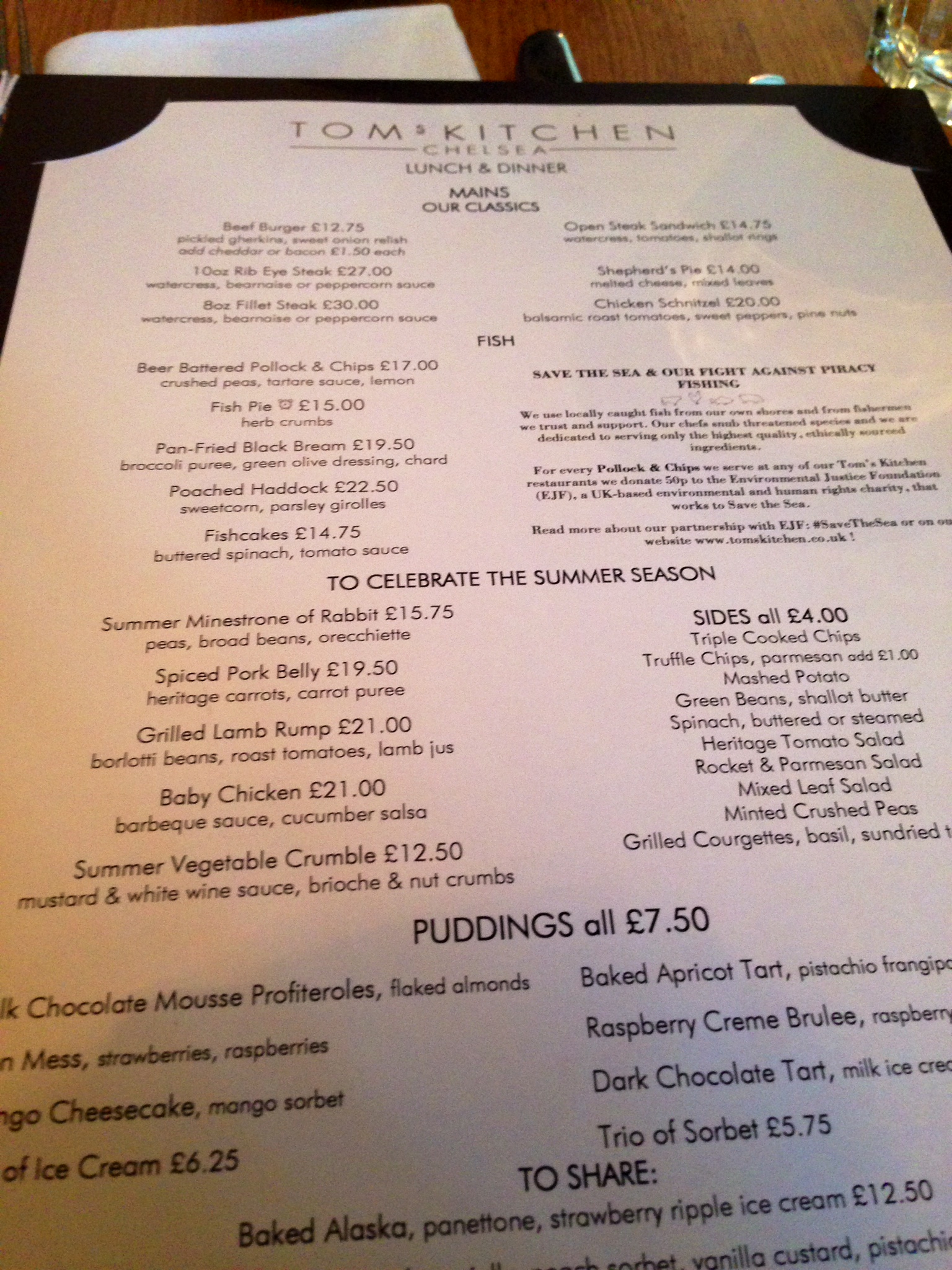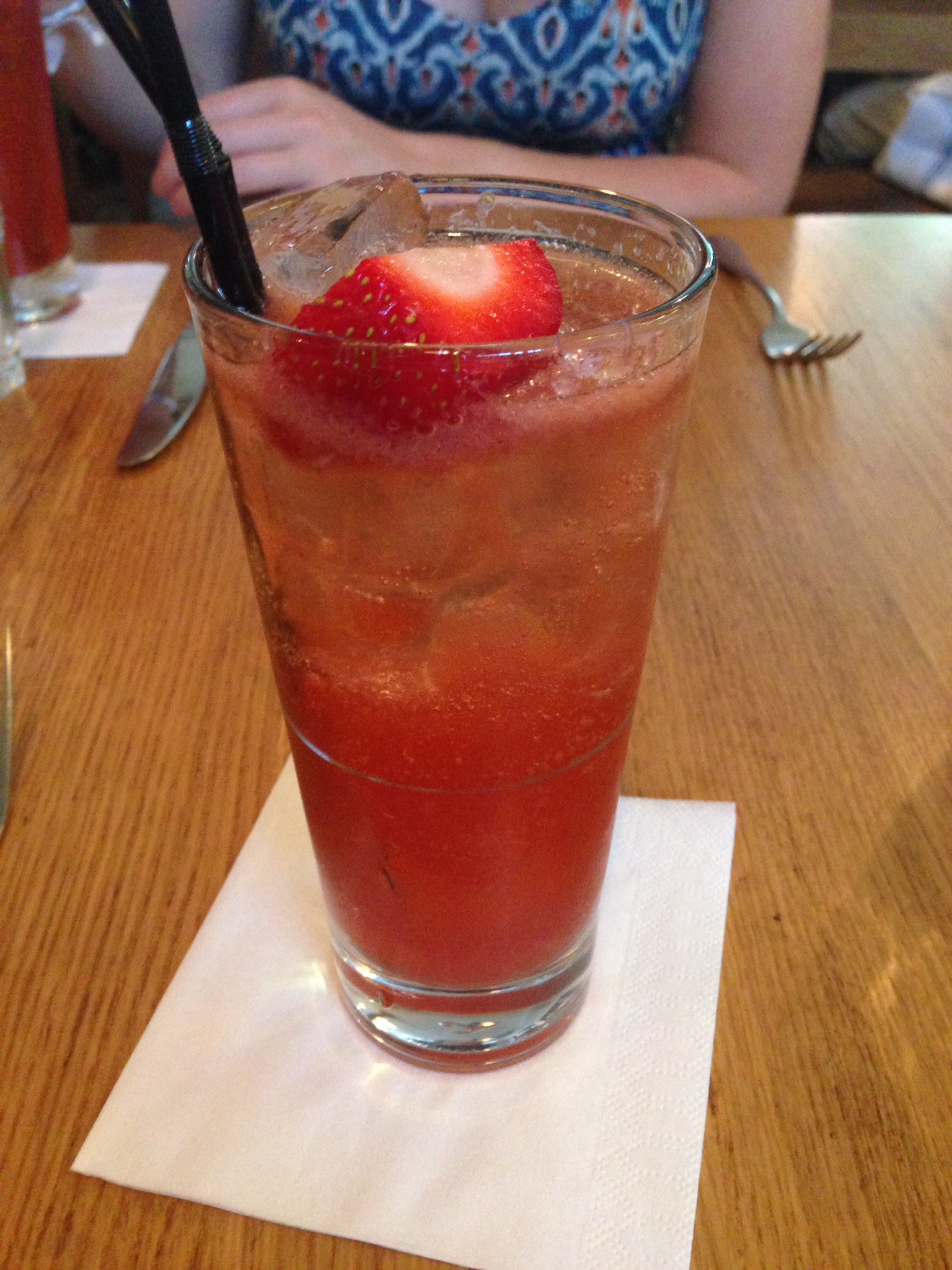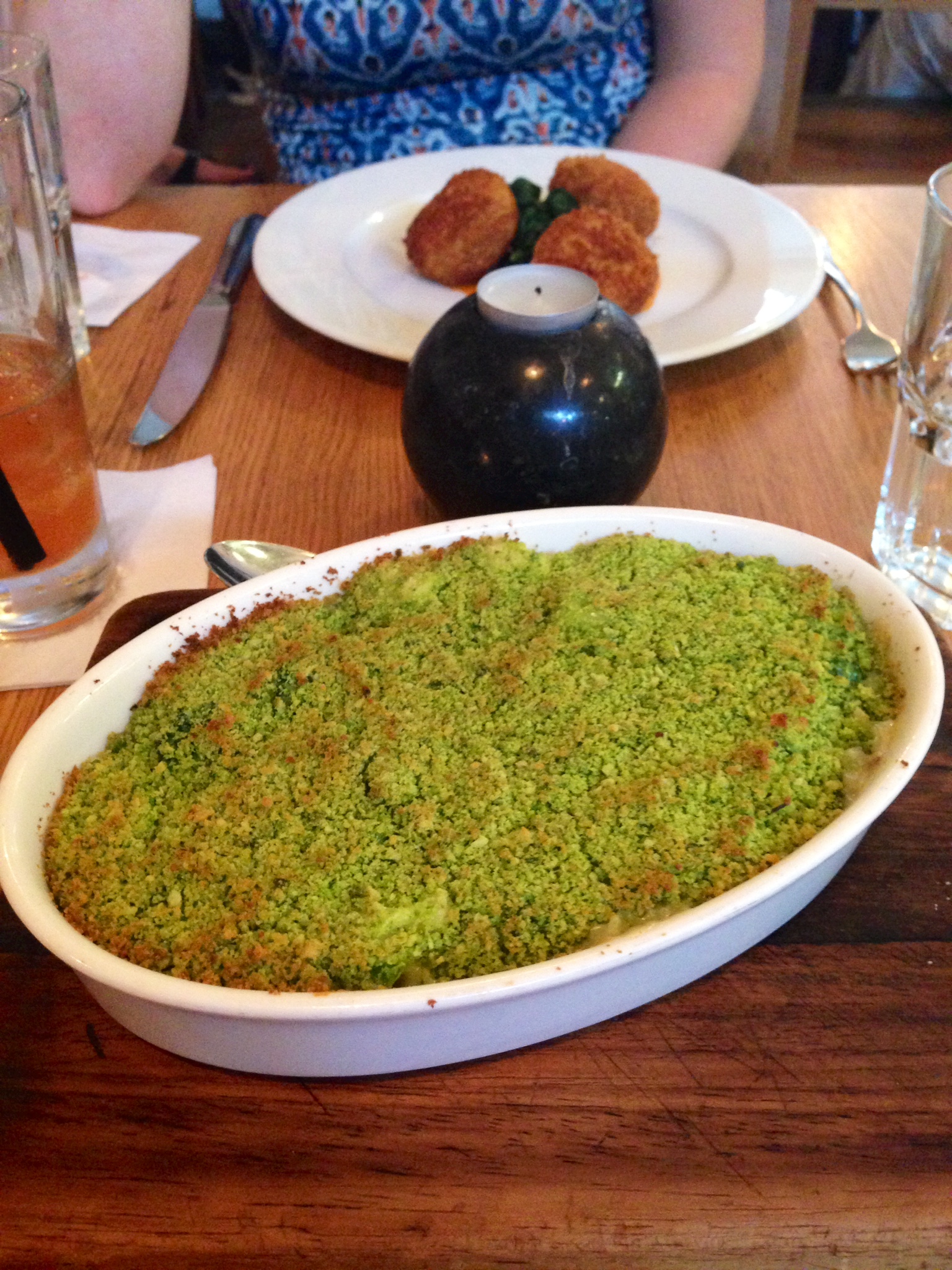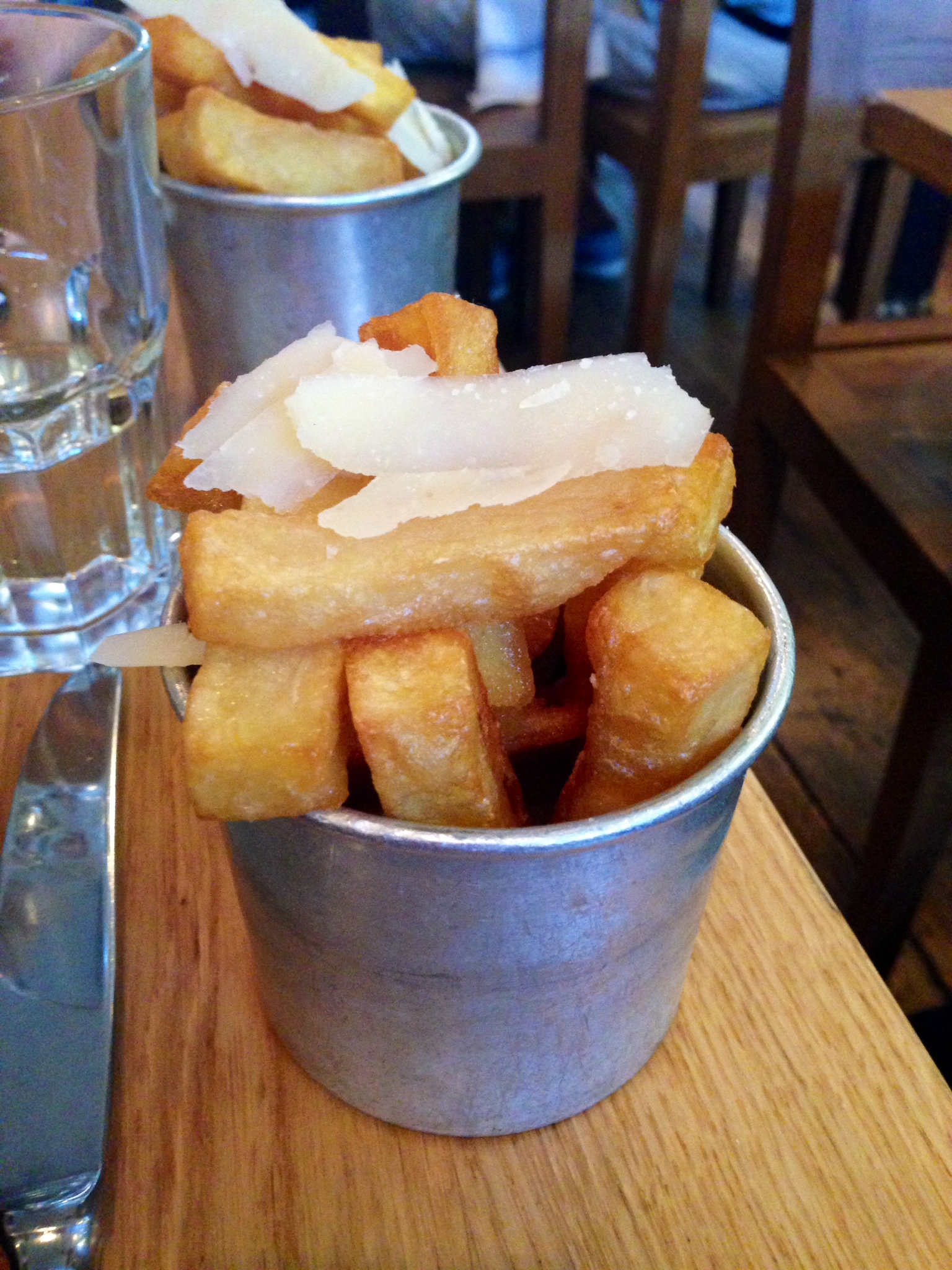 Saturday:
It's weird to think that this is my last day in London. I haven't really thought much about my flight back to the States but now it's already time to check into my flight.
My friend and I had decided the night before that we were going to rent Barclay's Bikes this morning even if it was raining, which we did even though it took us a while to figure out how to do so. Luckily it was warm and sunny, which was a nice surprise. We made it safely over to Chelsea, although I have to admit that having a bus come up behind me was a little scary, and we stopped for brunch at a restaurant that I've wanted to try—The Good Life Eatery. The restaurant is small and intimate and is known for serving healthy meals. I ordered a breakfast tea, their Ninja Turtle smoothie and an Acai Bowl, while my friend ordered their Super Berry smoothie and the Skinny Eggs Benedict. I wasn't a huge fan with the timing of the food (my breakfast was brought out over 10 minutes before my friend's breakfast) but I've been wanting to try an acai bowl, they're all the rage on the West Coast, and both of our meals were delicious. I'm disappointed with myself for not having eaten there before!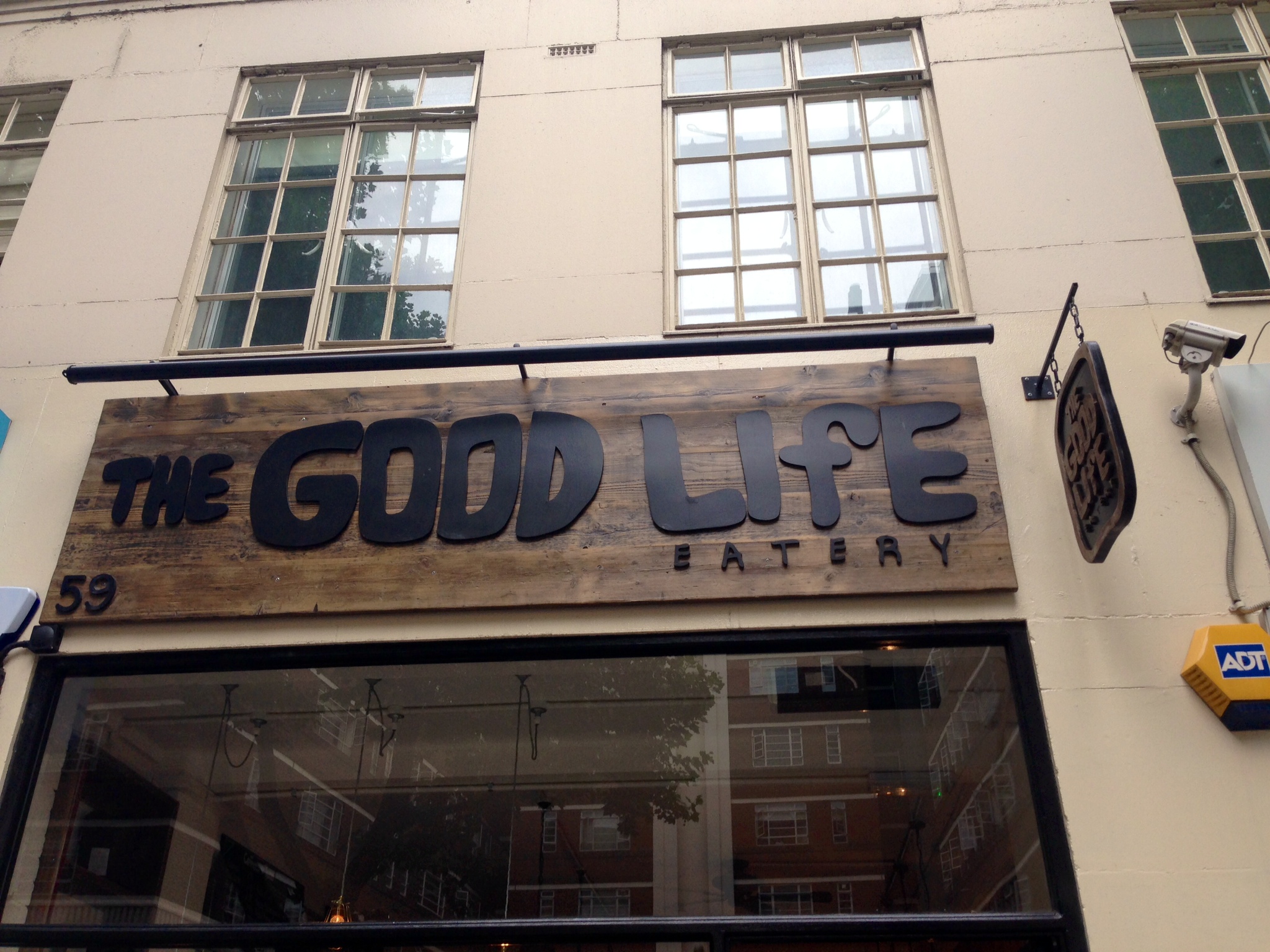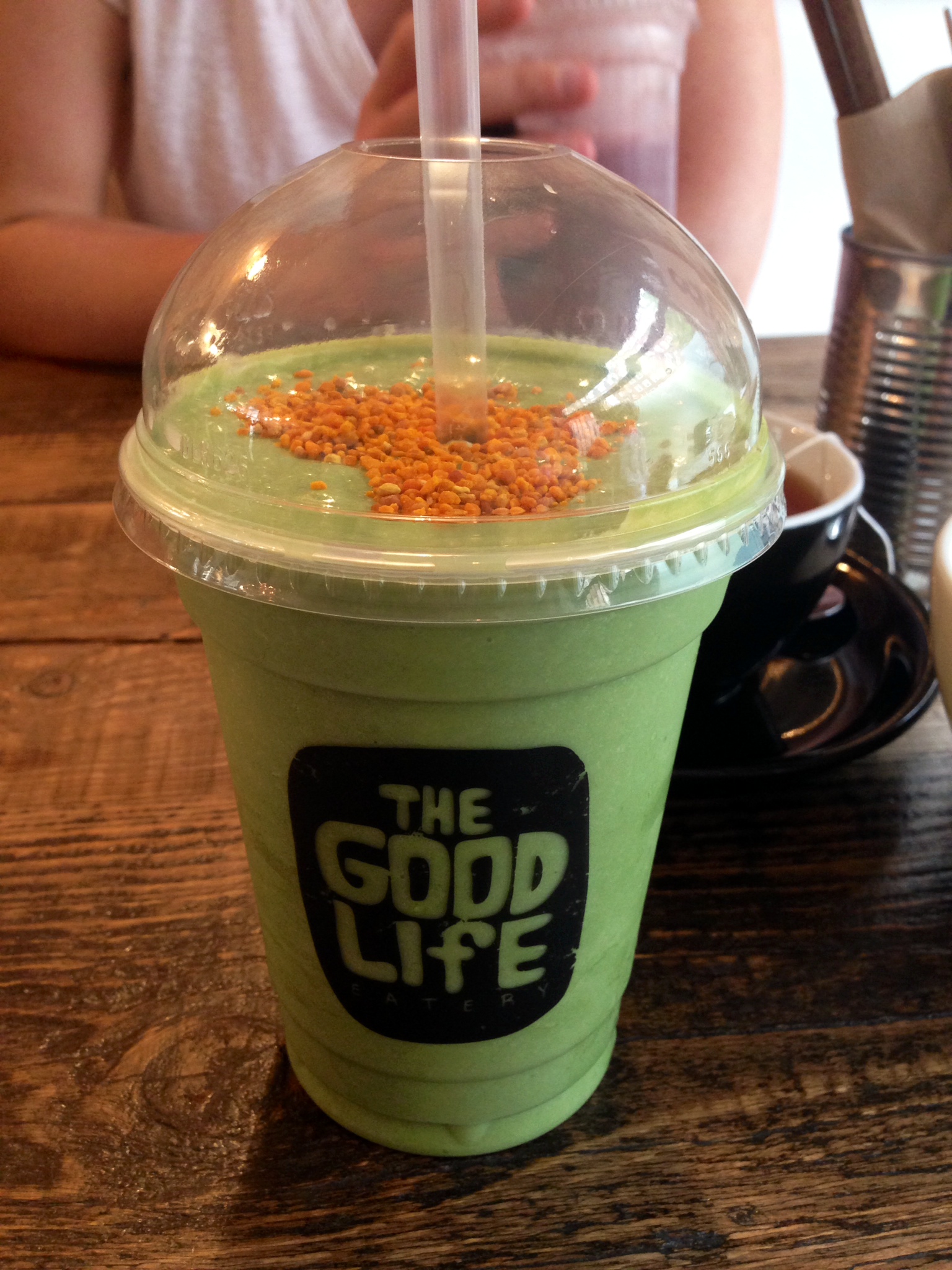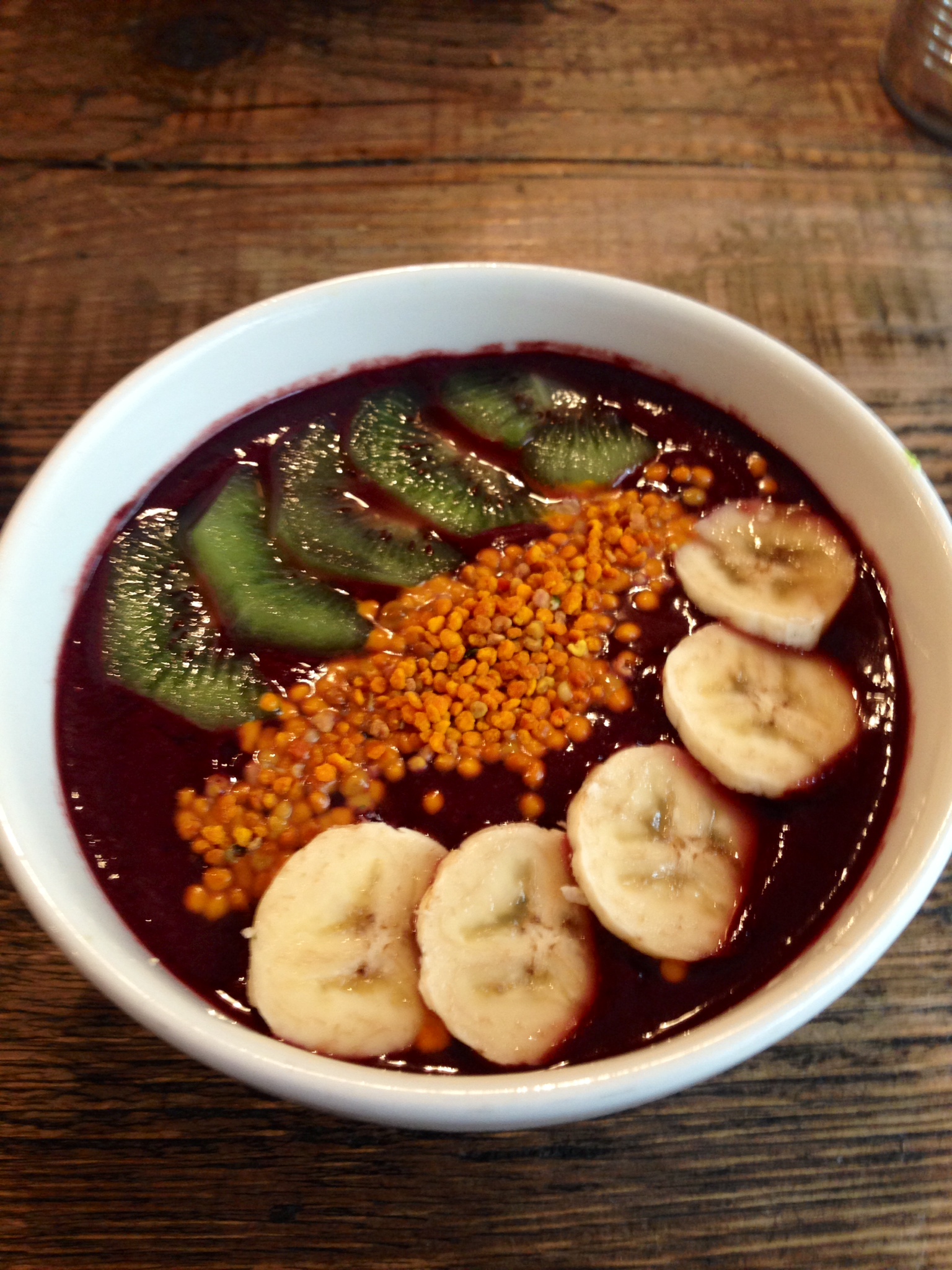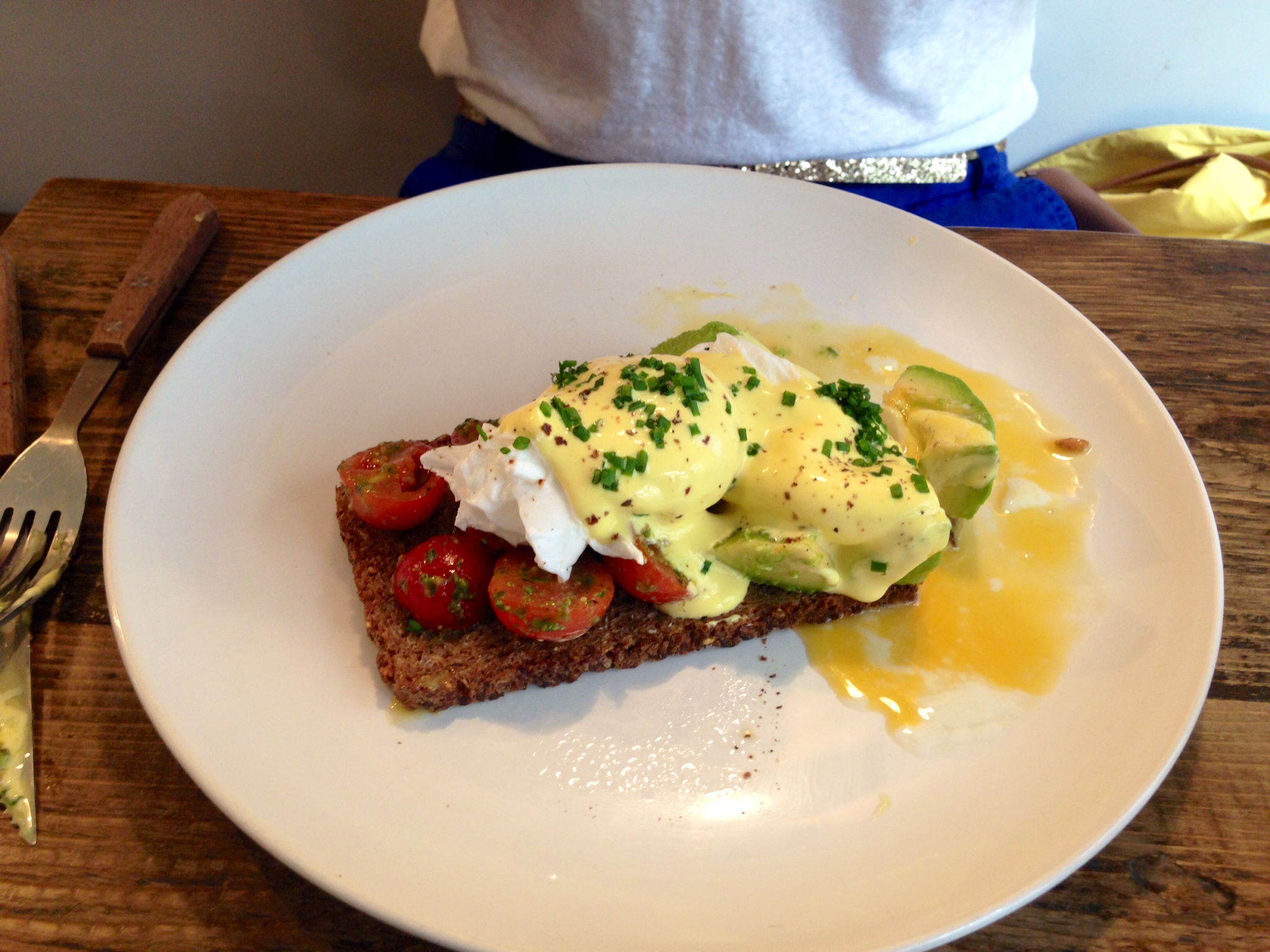 We then rode our bikes make over to South Kensington, through Hyde Park and Kensington before we split up for the afternoon. I continued packing and then headed over to Starbucks to Skype with my mom one last time.
We met up again for dinner and walked over to South Kensington and decided to eat at Dozo, a sushi restaurant that we just happened to pass. I ordered a glass of white wine (my last legal drink until August!) and we both started off with a green salad. For my main I ordered the Spider Maki, although it took me a while to decide whether I wanted sushi or a ramen bowl, and my friend ordered the Rainbow Maki. The sushi ended up being way, way better than either of us expected and it was a wonderful last meal in London.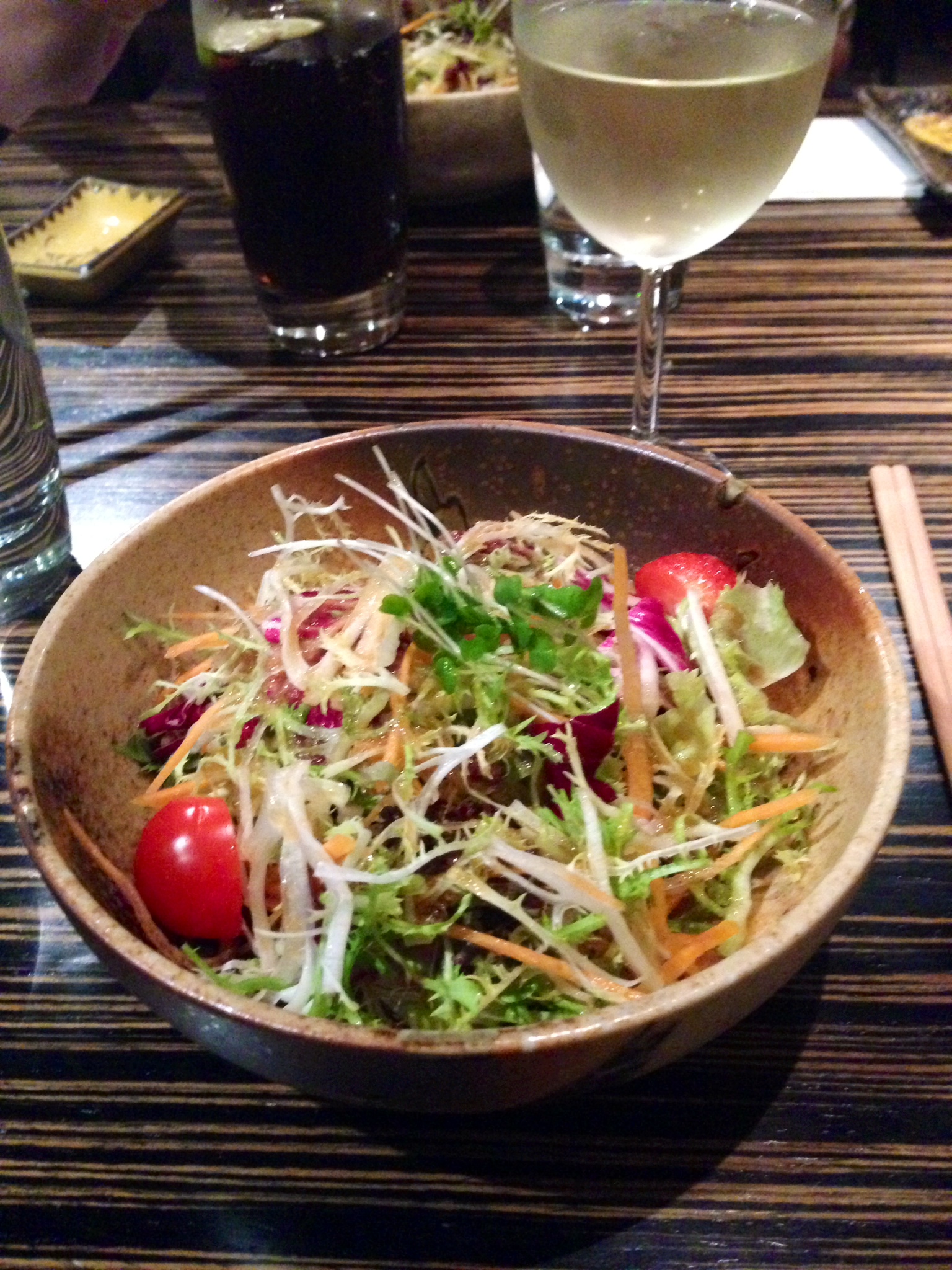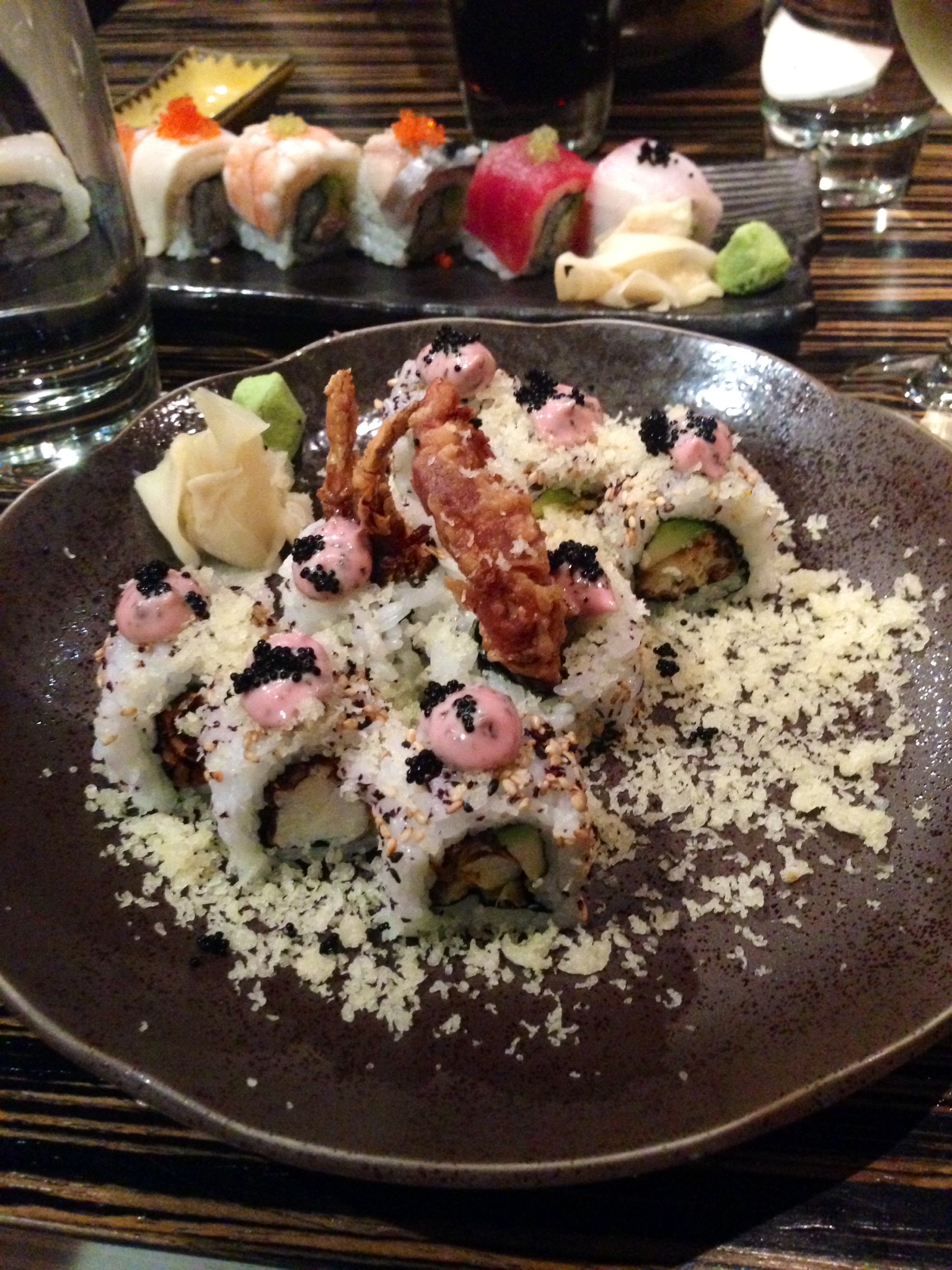 I am so thankful and feel so blessed to have been given the opportunity to spend the last two months in the city that I fell in love with last fall. Although I'm obviously I'm blue about leaving London once again, I'm excited to see what the rest of the summer has in store for me!