On Tuesday a few friends and I went to what I consider to be one of the most unique restaurants in London—Bubbledogs. Located just a short walk from the Goodge Street station, the restaurant is actually quite easy to miss apart from the red neon sign that reads the name. I had gone once last fall but I can't remember for the life of me what I ordered, so it was basically like starting from scratch. The premise of the dining experience is simple; there is an array of gourmet hot dogs (made of pork, beef or vegetarian) and along with your meal you can also order a glass of champagne, hence the name bubble + dog.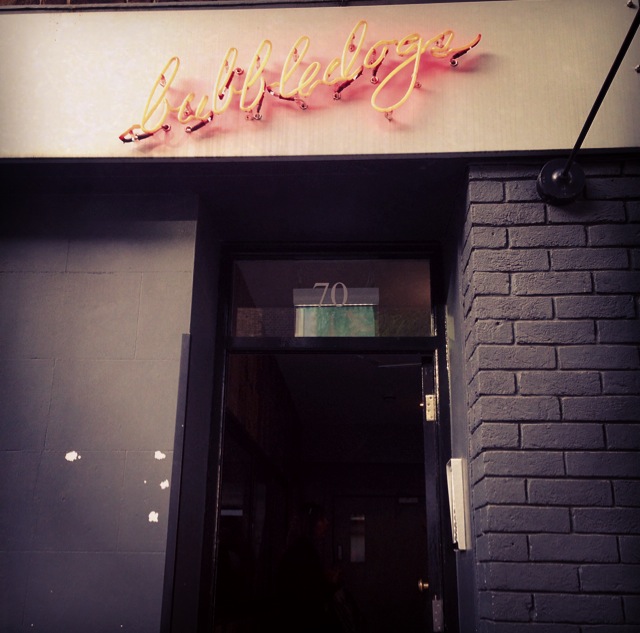 Because we had trivia at The Washington at 8pm, we didn't have enough time to sit down in the restaurant and eat so we got our hotdogs for takeaway. I forewent the champagne and instead just ordered the vegetarian Buffalo hot dog (which has buffalo sauce and blue cheese) with a side order of tater tots. Once we got our food, we sat in a nearby square and devoured our dinners before hopping onto the Northern Line. Although my picture of my hotdog is quite atrocious looking and the hotdogs are generally pretty messy, I love the different toppings that can be ordered and I can't wait to go back and order another one. As of right now I have my eye on the Junya-san hot dog.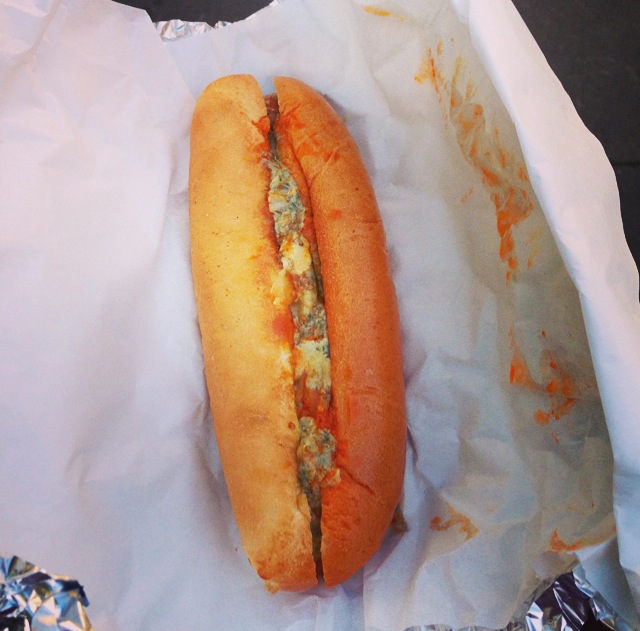 We took the Northern Line up to Chalk Farm (such a bittersweet feeling…) and walked over to The Washington for Tuesday Trivia, which I had done maybe once when I was over here in the fall. The pub was pretty packed because of the football match but we found a table and got our answer sheet for trivia. It's slightly embarrassing to admit that we got last place but in our defense the trivia master likened Dire Straits to Shakespeare, so we were totally out of our league.