After my night in on Friday, I was ready to head out on Saturday morning bright and early. I knew I wanted to visit a museum and at the last minute I decided that the National Gallery would be a wonderful place to spend the next few hours. While it was cloudy when I left Earl's Court, it ended up being beautiful when I stepped out of the Piccadilly Circus station. I admit that I got a little lost trying to find the museum but I did somehow manage to find my way.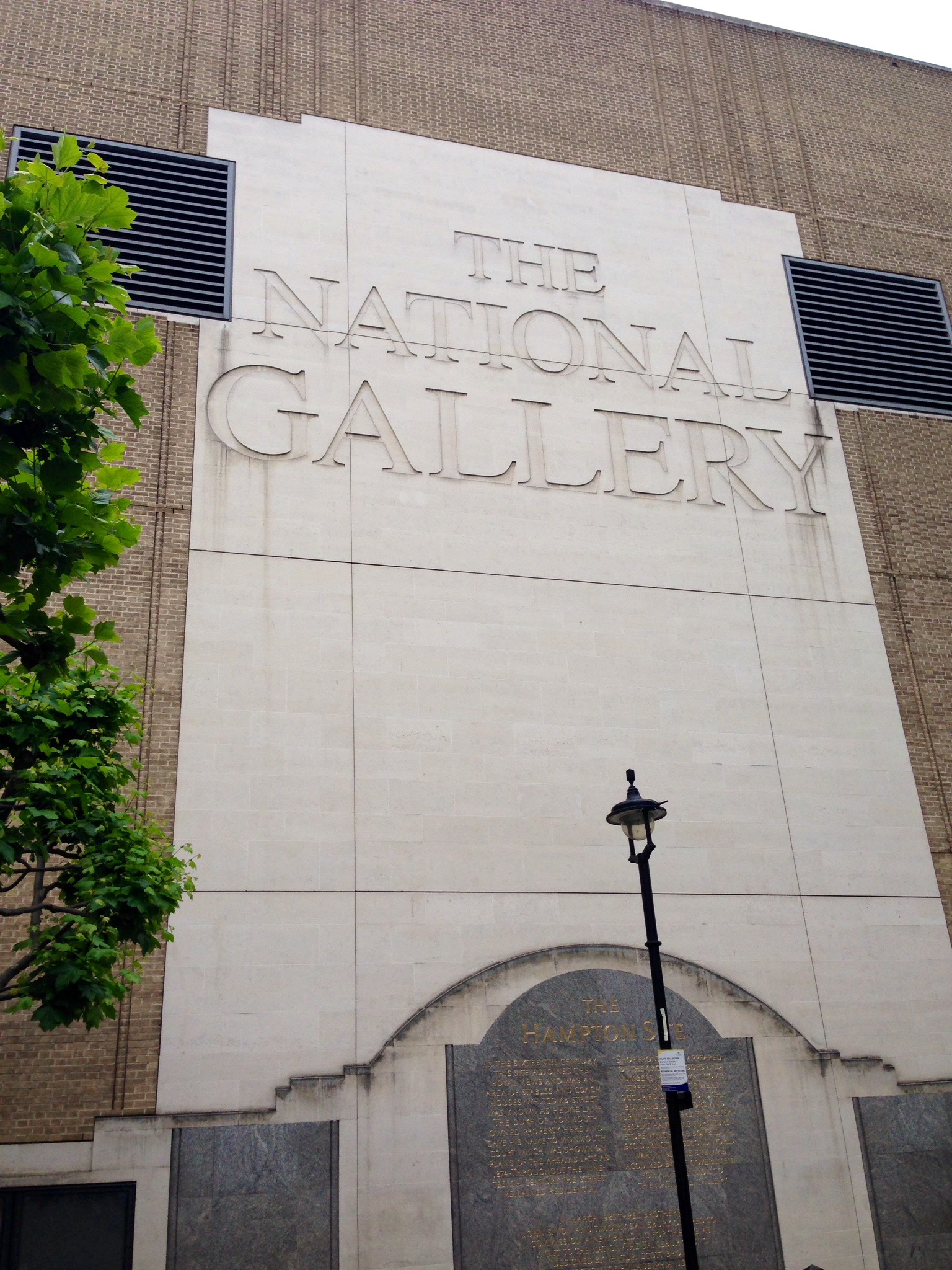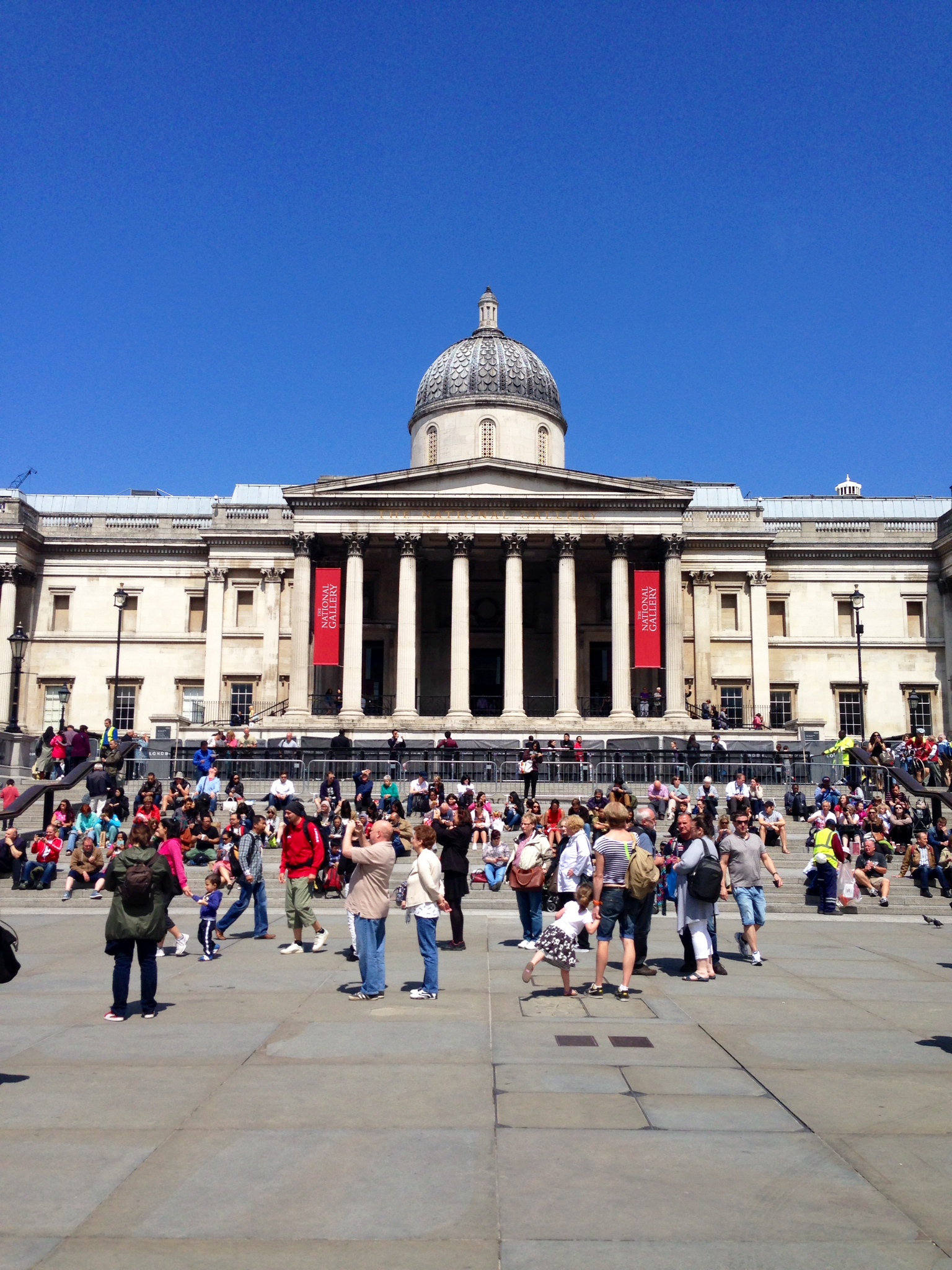 There was an Indonesian festival going on in Trafalgar Square so I wandered around for a little bit enjoying the Balinese music and the sunny weather.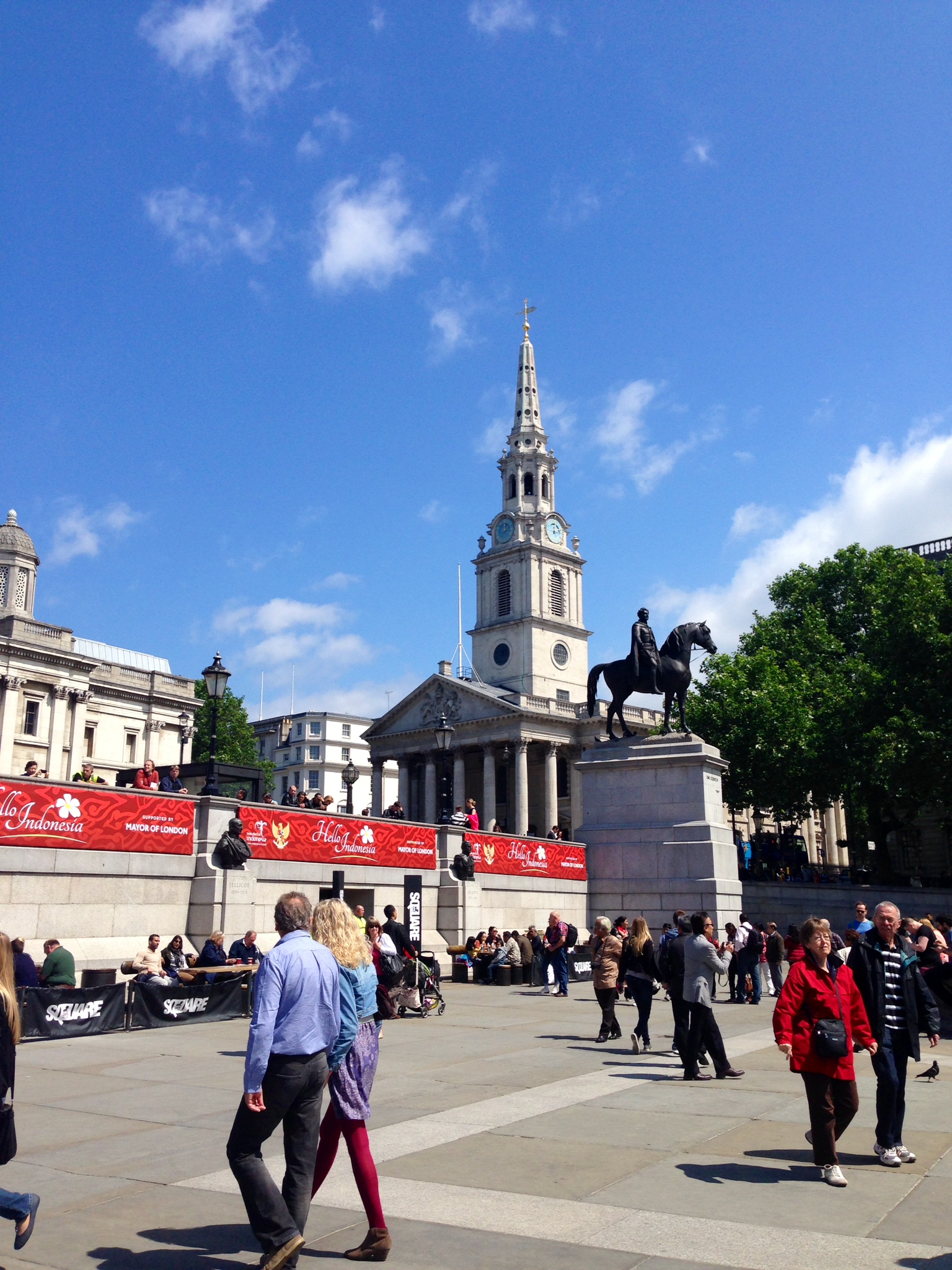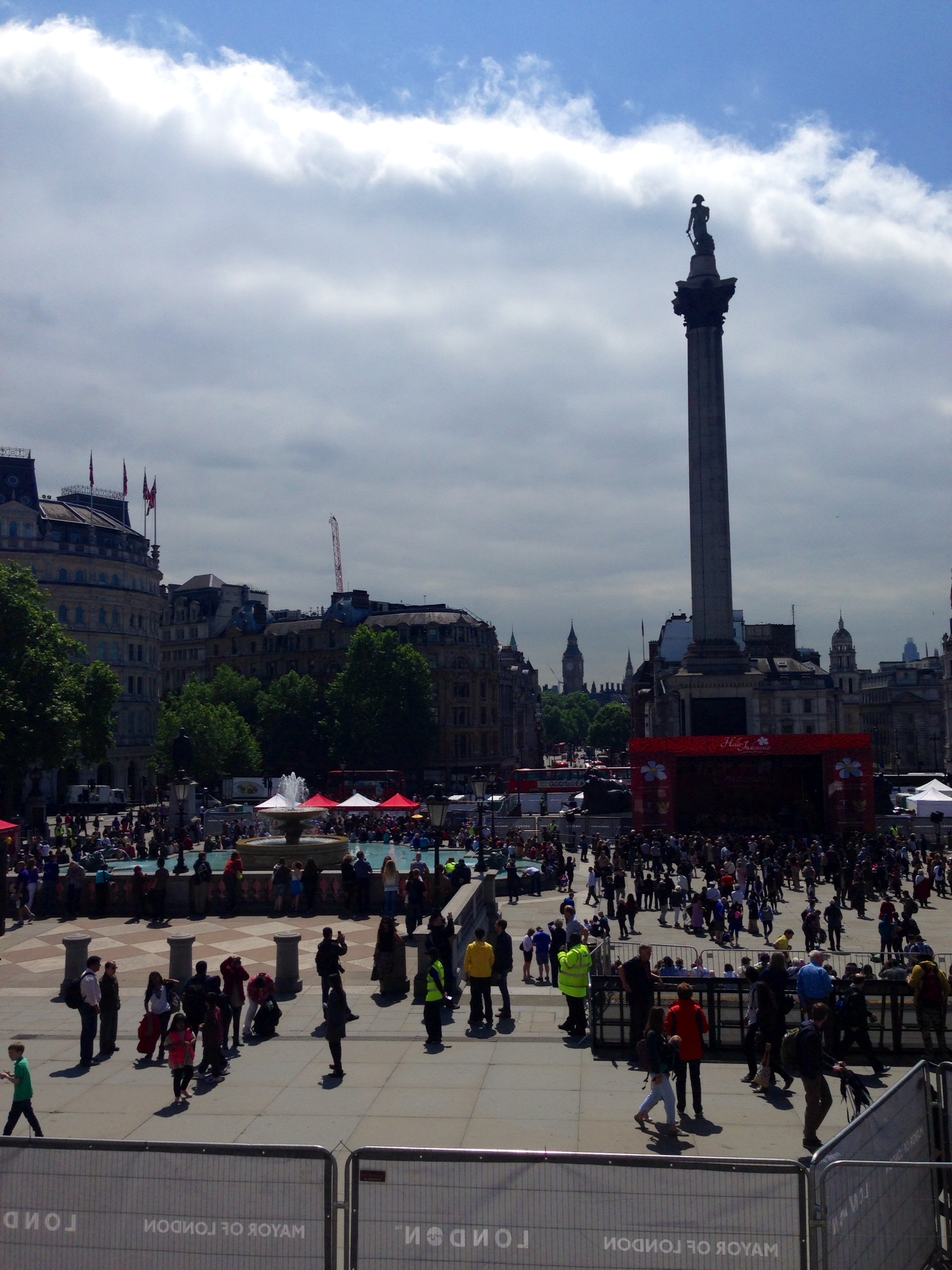 The interior design of the National Gallery is absolutely stunning and it's a shame that photographs are forbidden inside in the galleries. I don't know much about the history of the space but I would definitely love walking around the museum even if there wasn't any art hanging, just to take it all in.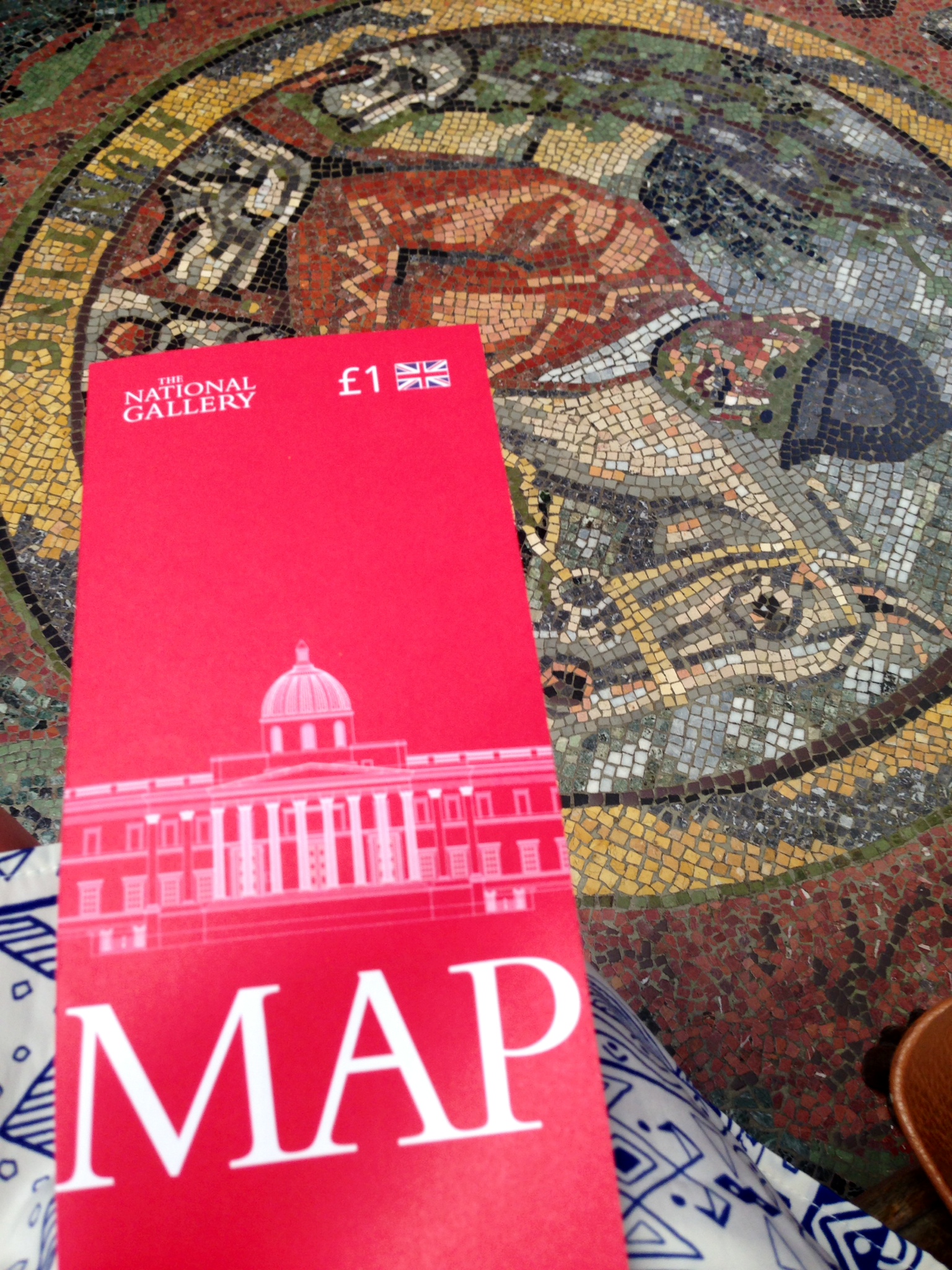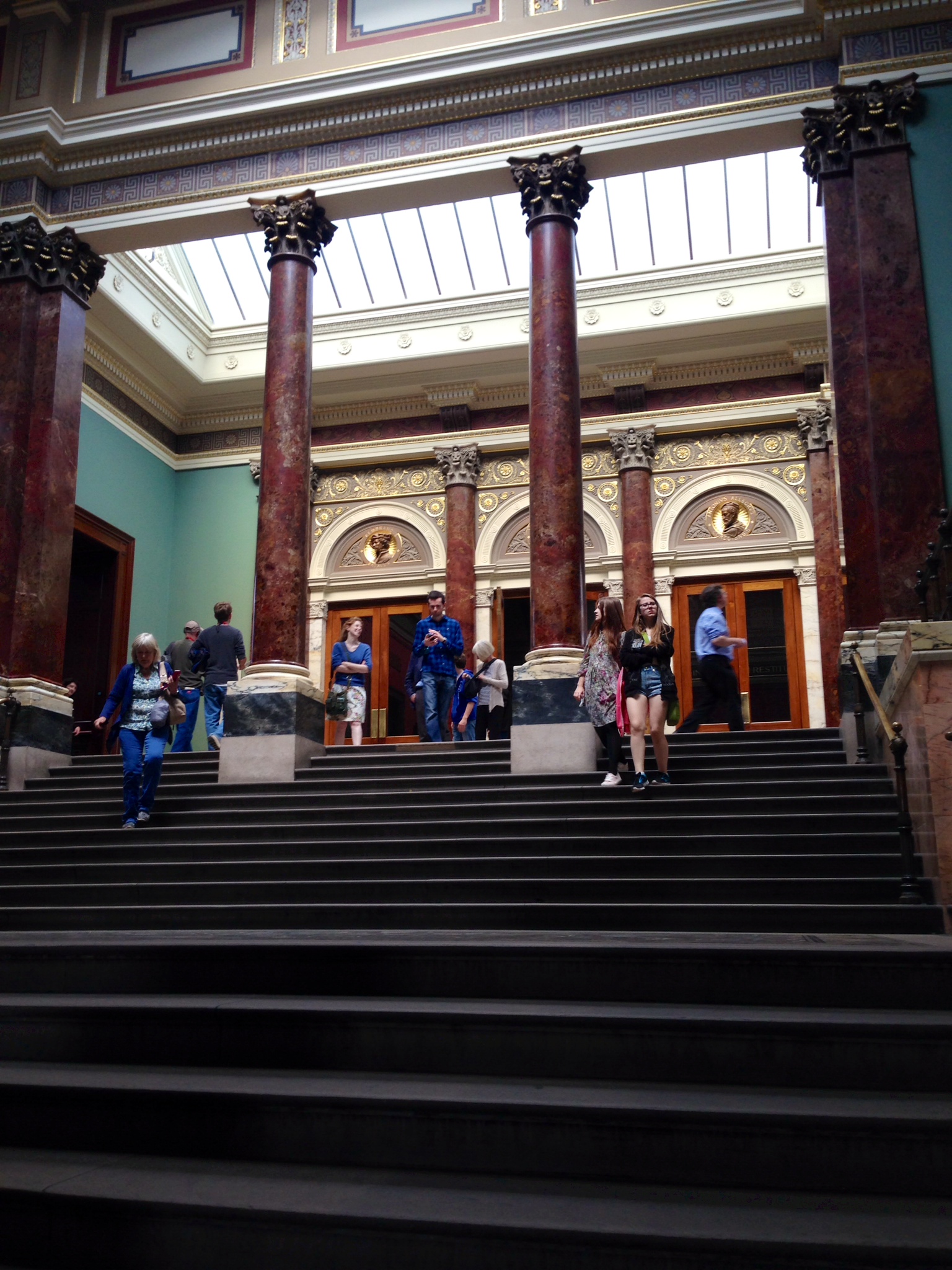 I walked around for a few hours through the 18th, 19th and early 20th century paintings, which highlighted the works of Canaletto, Goya, Constable, Ingres, Degas, Monet and Van Gogh, among many others. I didn't go to see the other sections of the National Gallery because I knew that we would be seeing some of the older works on a visit with Sotheby's and I also wanted to get the full effect of the masterpieces of the last three centuries. Incidentally, I ended up running into one of my friends from the program and we made plans to meet up for dinner later that night.
I wasn't quite ready to head back home so I made my way over to St. Martin-in-the-Fields, which I have heard is beautiful on the inside but I've never actually visited. And let me tell you, all of the hype did not let me down. The church's beauty is much more understated than, say, St. Paul's or Brompton Oratory but the modern stained glass was stunning and I happened to walk in during the middle of a violin concert so I sat inside and just listened to the music for a while.
Embarrassingly enough, I couldn't remember how to get back to the Piccadilly Circus station so I pretended like I knew where I was going and decided to explore the area. I somehow found myself in Covent Garden which is one of my favorite places in the city. There is just so much to see and do in the converted market space—shop, eat and, my favorite, watch street performers.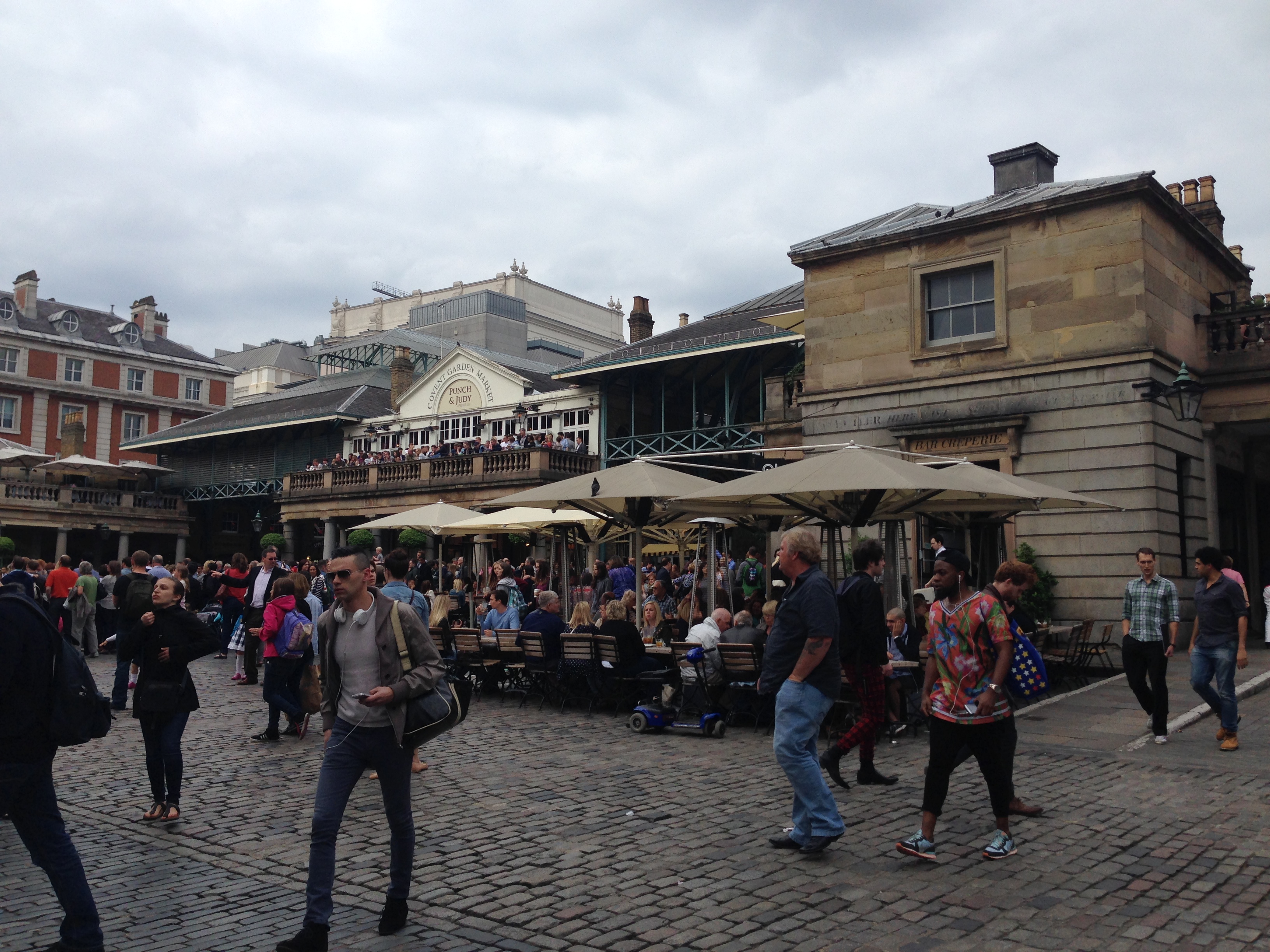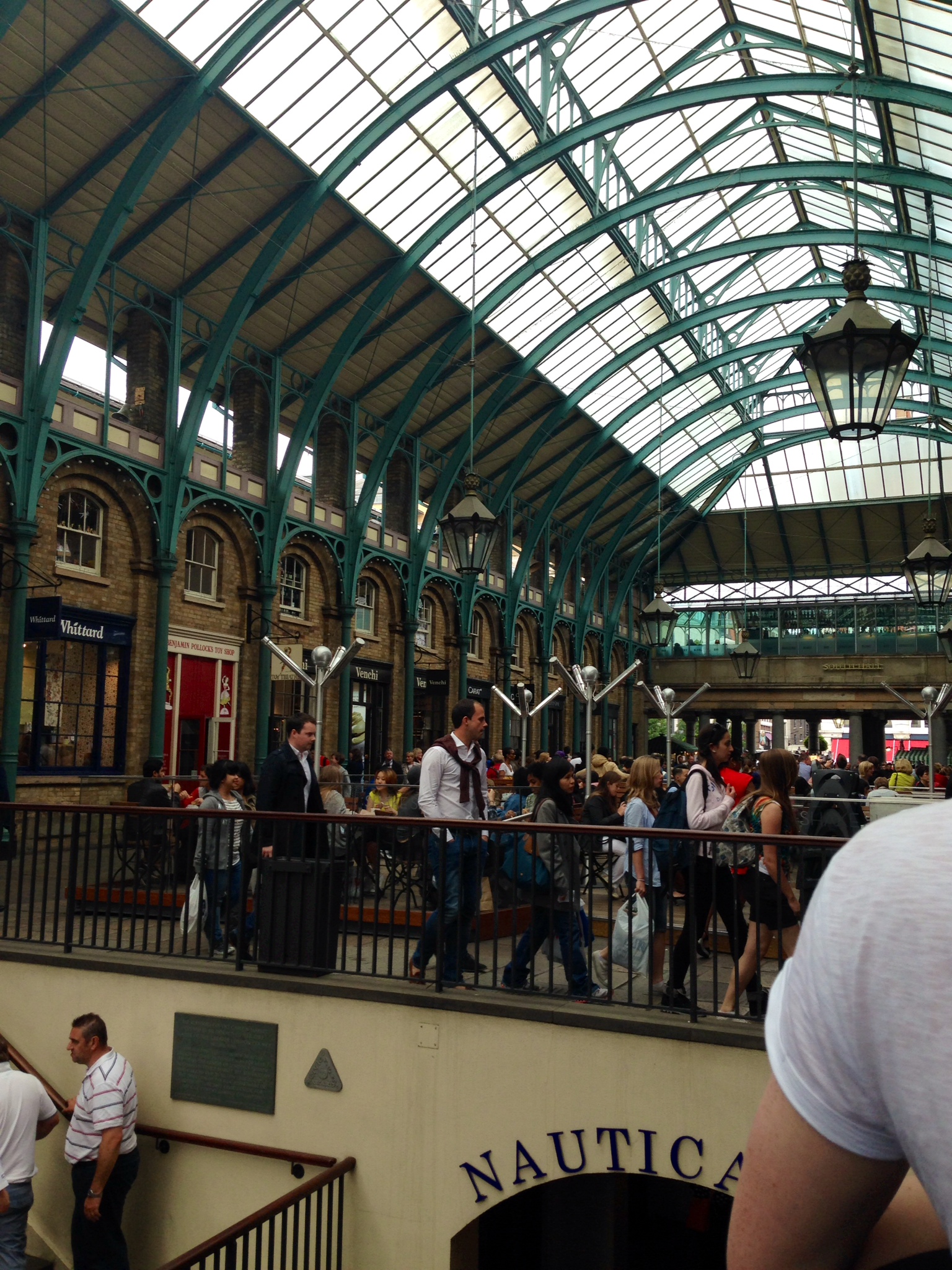 I watched a magician perform for a few minutes before making my way to Shake Shack where I got a peanut butter milkshake for lunch (not very nutritious, sorry mom….).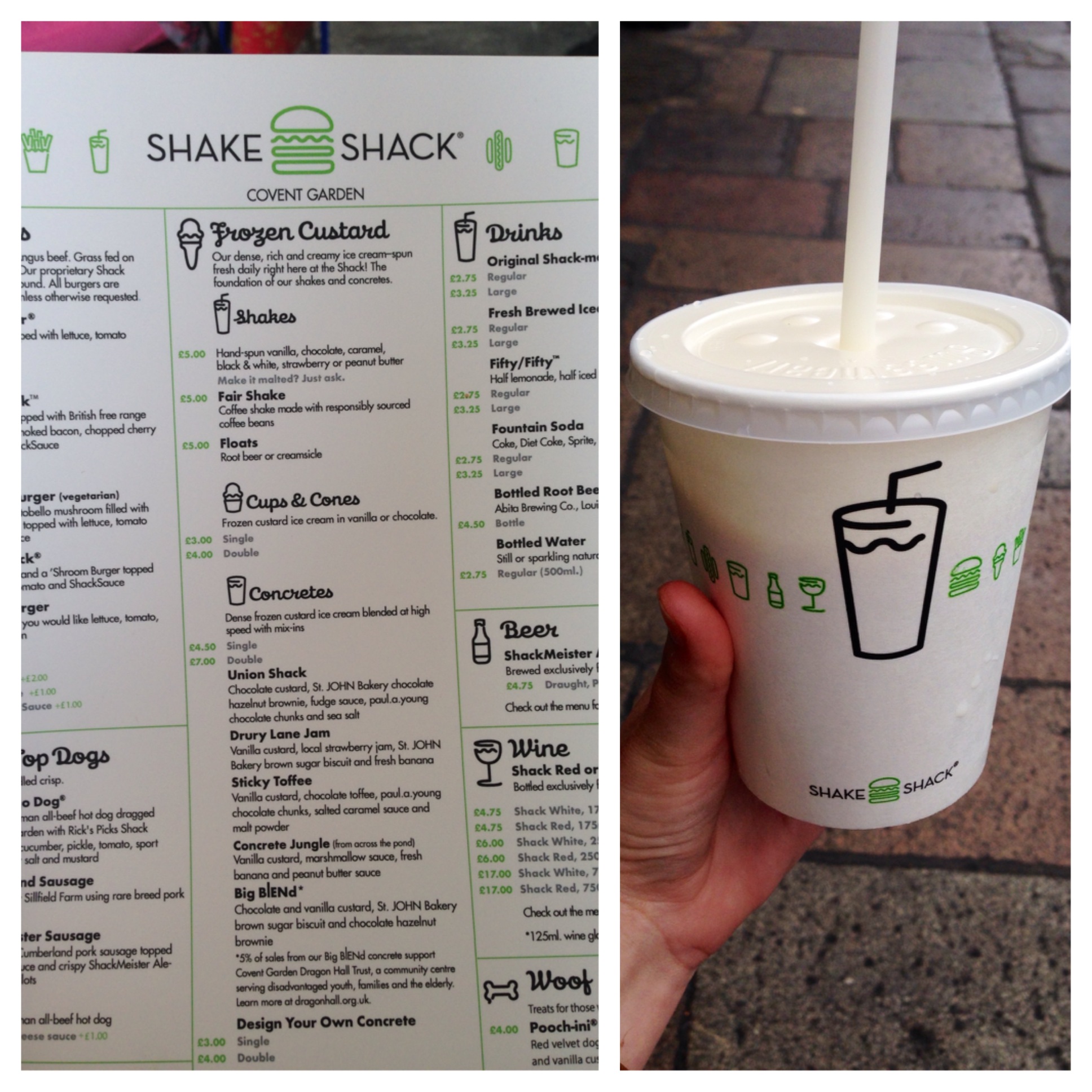 Afterward, I rode the tube back to Earl's Court before meeting up with my friend at the South Ken station to eat at a Lebanese restaurant right nearby. Comptoir Libanais is this cute little restaurant that has an energetic personality and amazing food. I ordered the Halloumi Cheese & Zaatar Man'ousha, which is basically an oven baked flat bread with melted halloumi cheese and herbs. SO GOOD!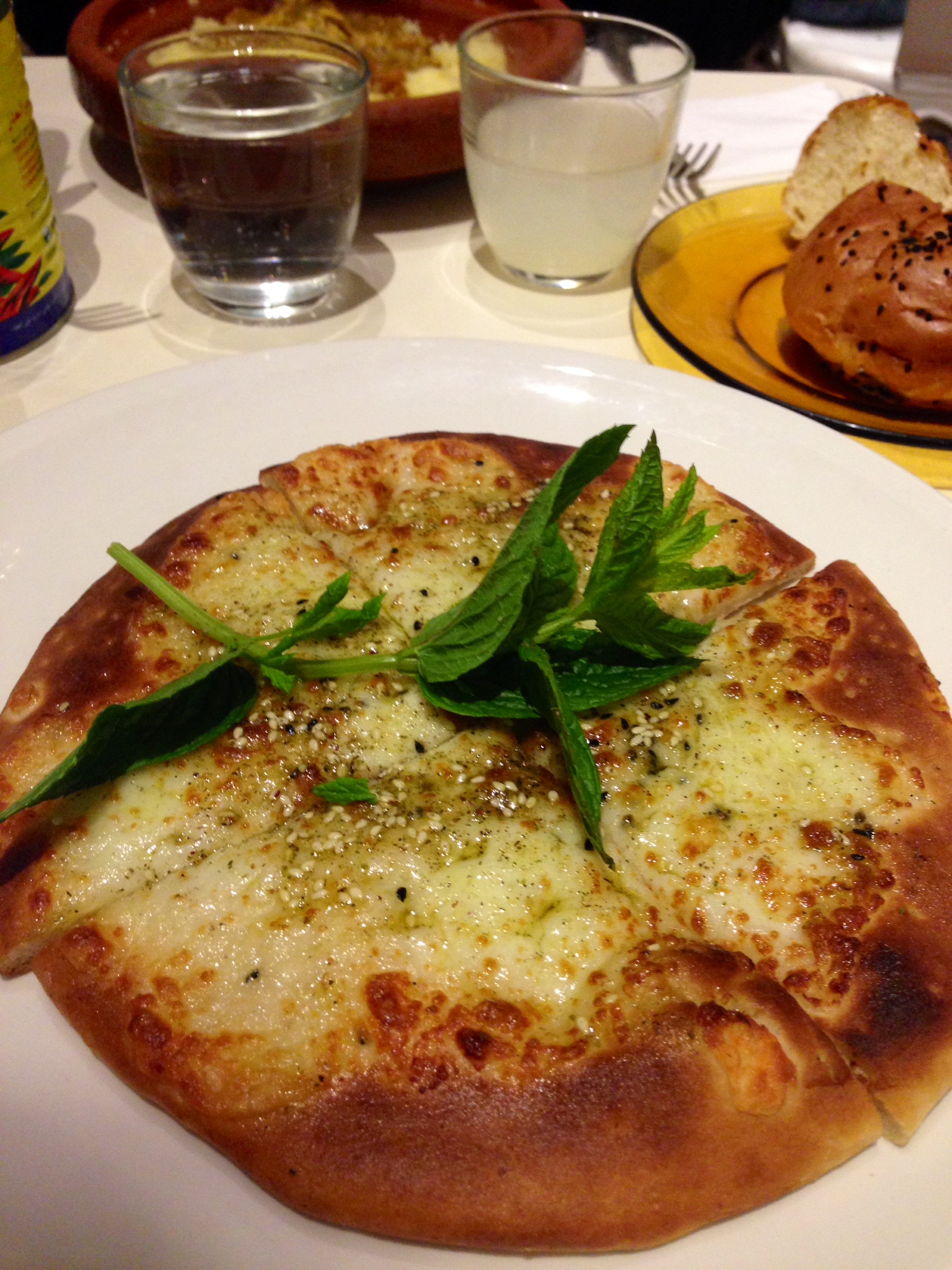 We then met up with another friend and went out on the town.
On Sunday, I woke up early to make the long trek to Liverpool Station so that I could experience Brick Lane and Spitalfields on one of their busiest days. And the fact that I've been craving a bagel since I had left the States was also a huge motivator. I stopped at a jewelry stand in Spitalfields and ended up buying two rings for the price of one. I mean, they'll probably turn my fingers green but I can't let a bargain like that get away! Once on Brick Lane it me and embarrassingly long time  to remember where the deli was and the queue for the shop was out the door! Remember, buy bagels from the deli with the white storefront and not the deli with the orange storefront right next door. The deli with the white storefront has much better bagels.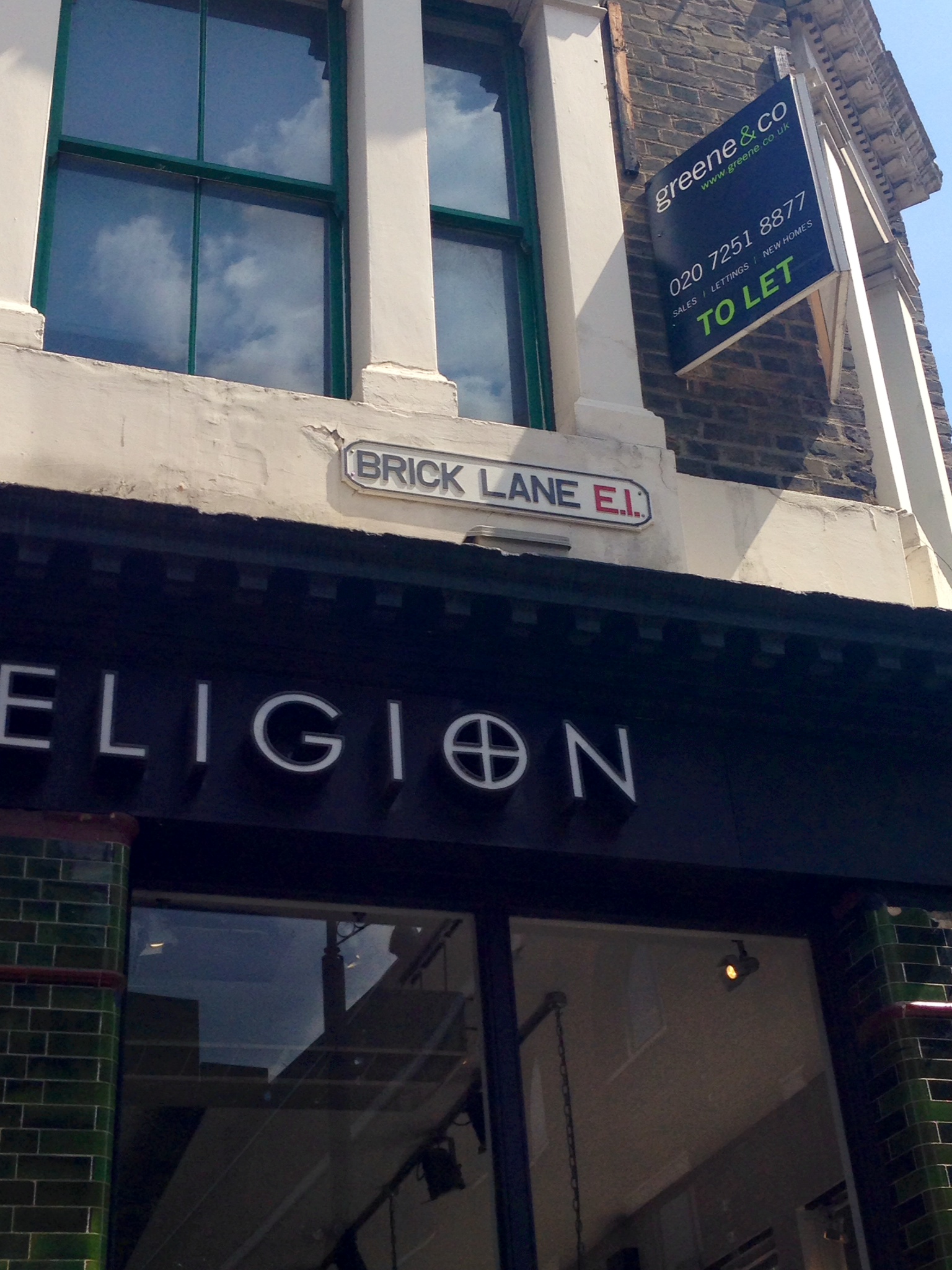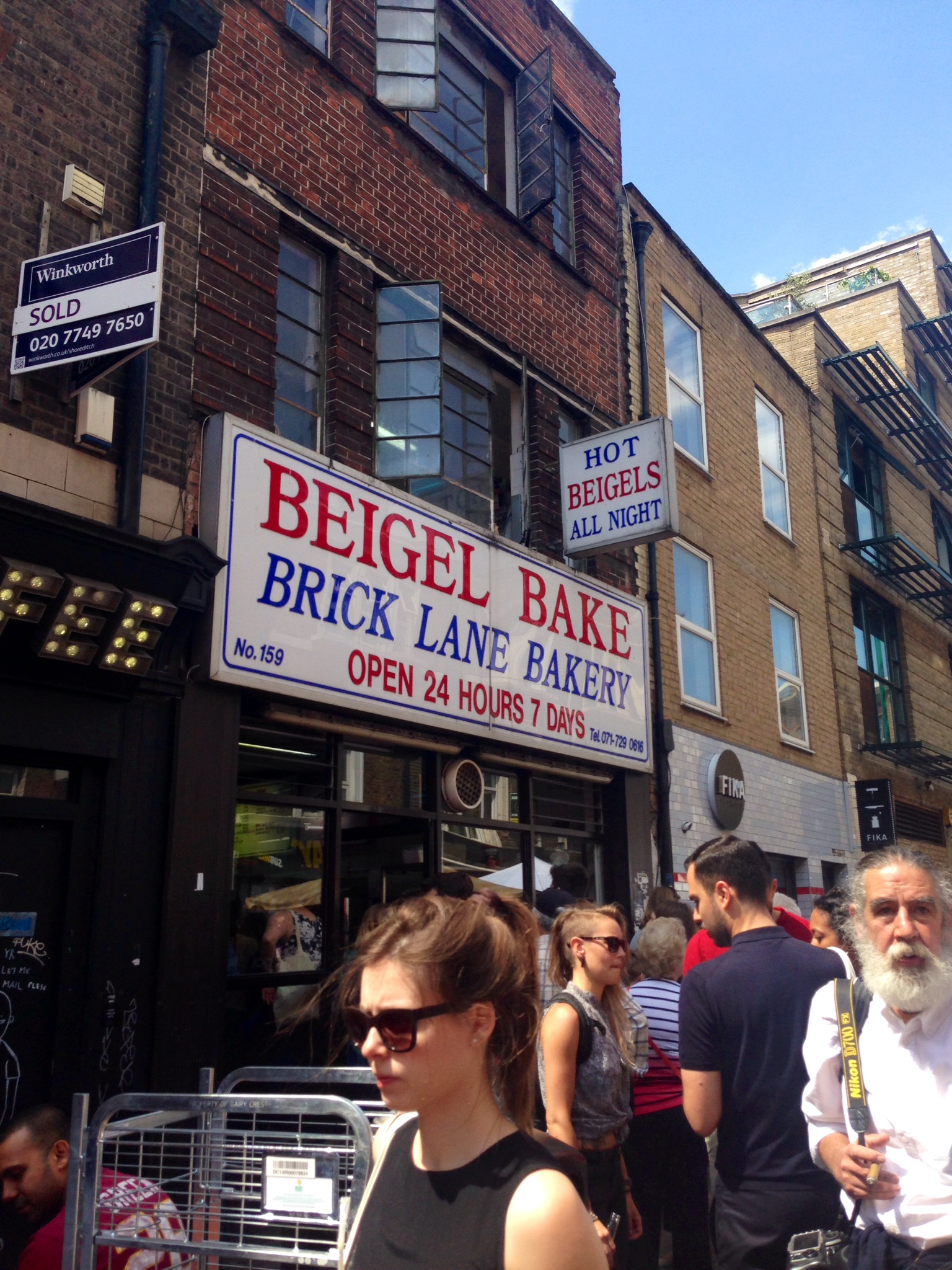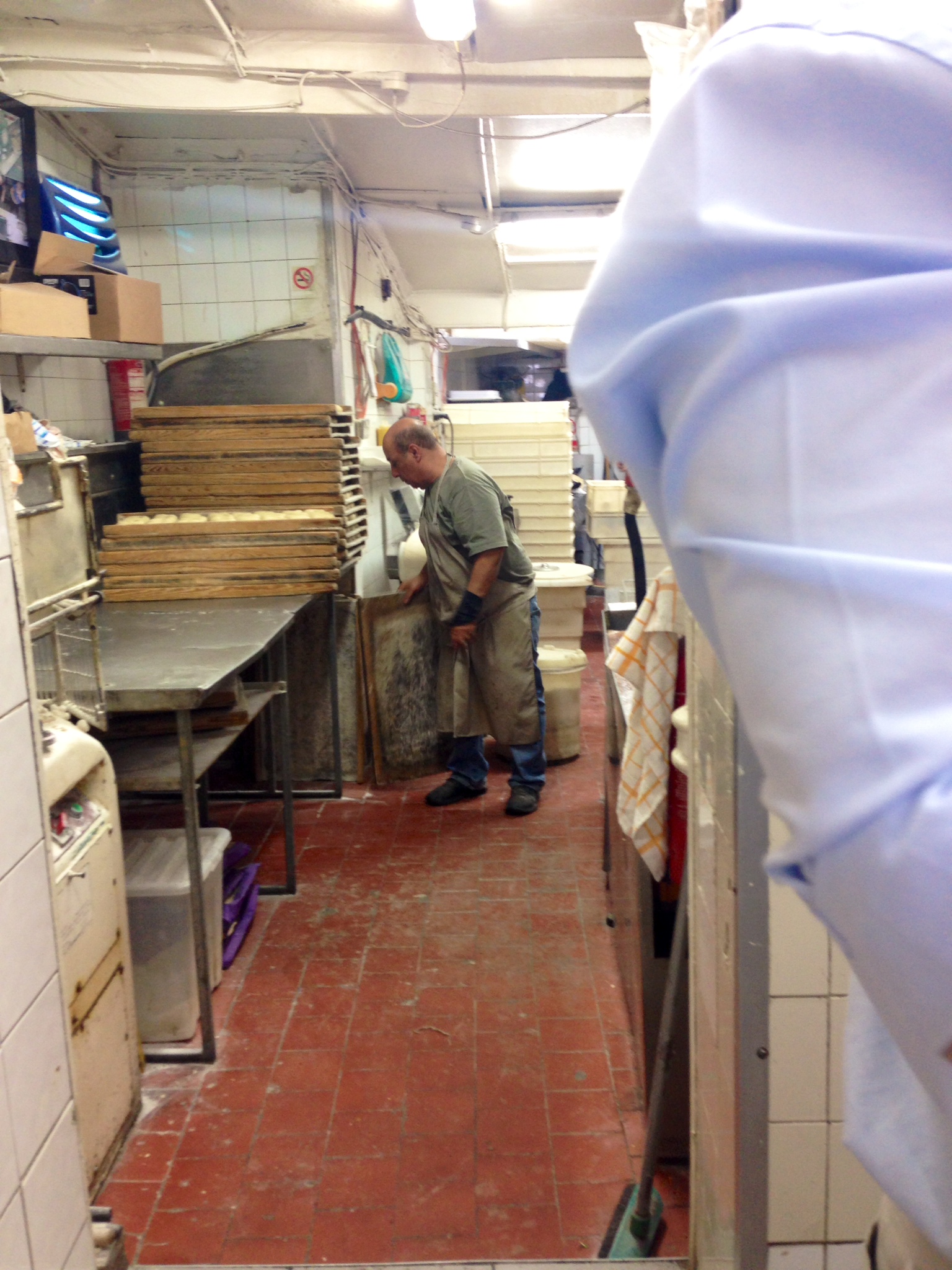 I somehow successively managed to meet up with a friend from Sotheby's and then made her wait in line with me so that I could get this amazing looking duck burger (sorry Danielle!). We ended up having to wait about thirty to forty minutes but it was fun getting to chat with one another and talk with others in line. And to be honest, I would have waited a week for this burger, no joke. It was so good that I'm pretty sure I died and found myself in burger heaven. If I could only eat one thing for the rest of my life, it would be The Frenchie's Duck Confit Burger. Life changing.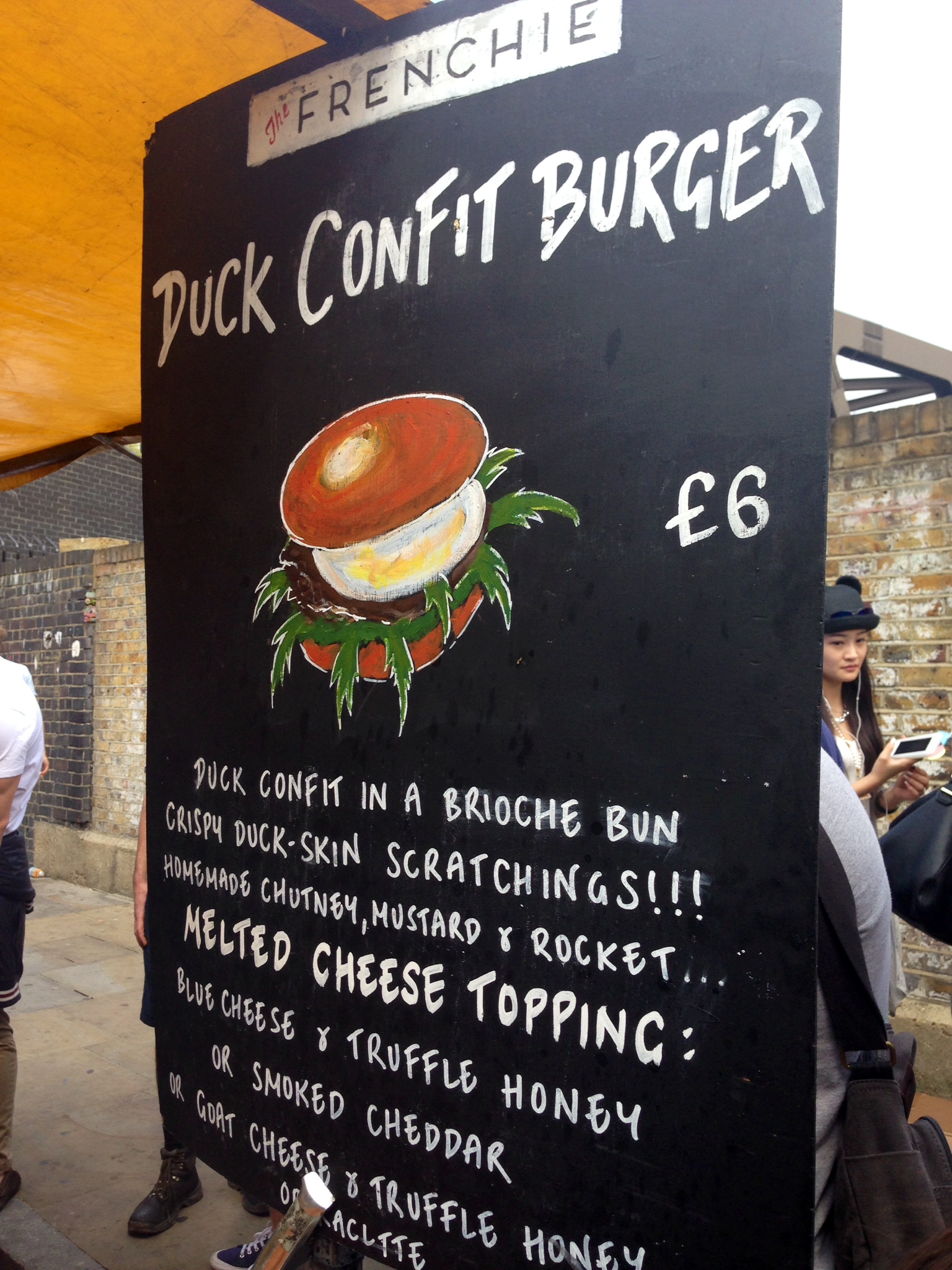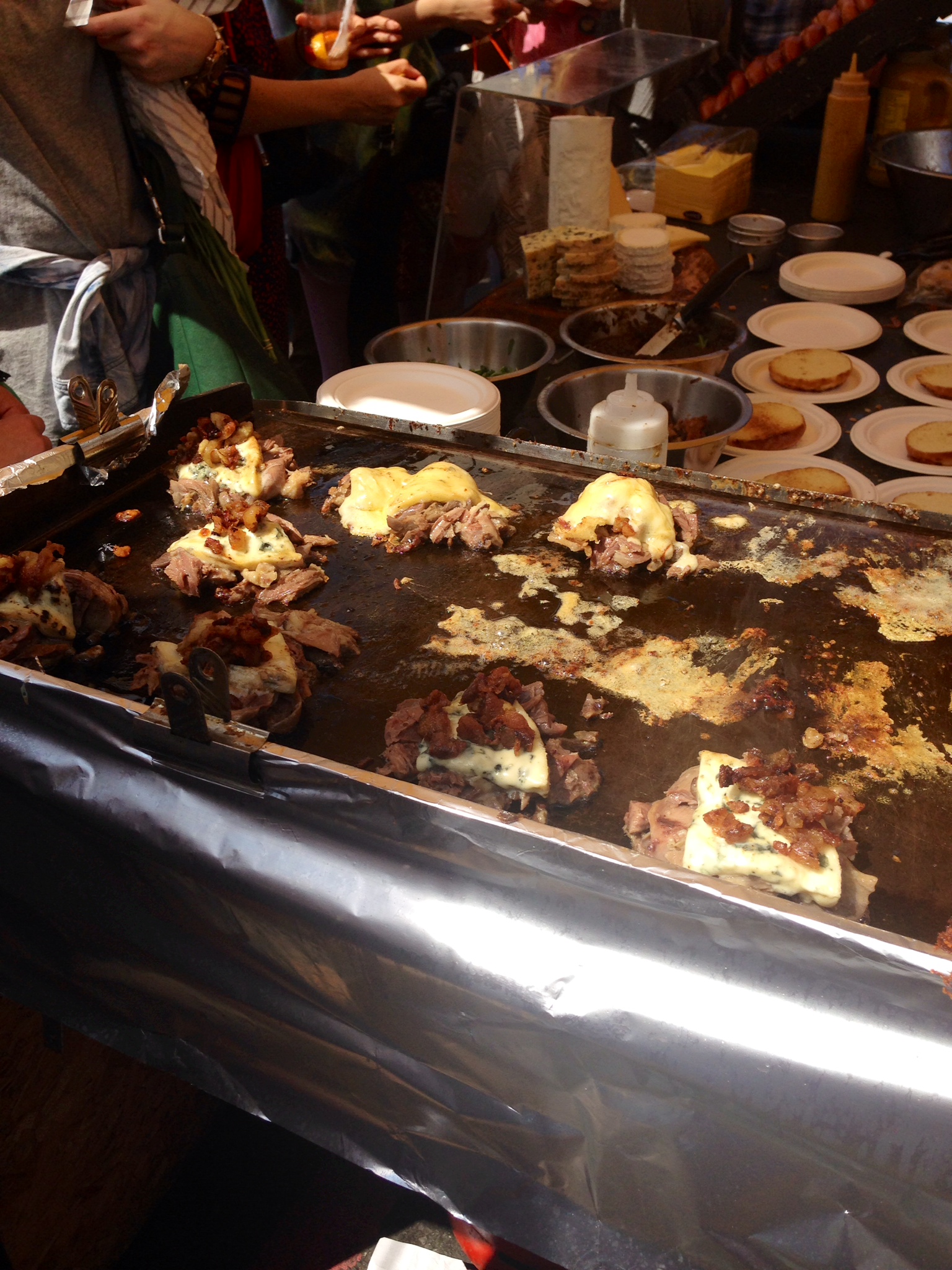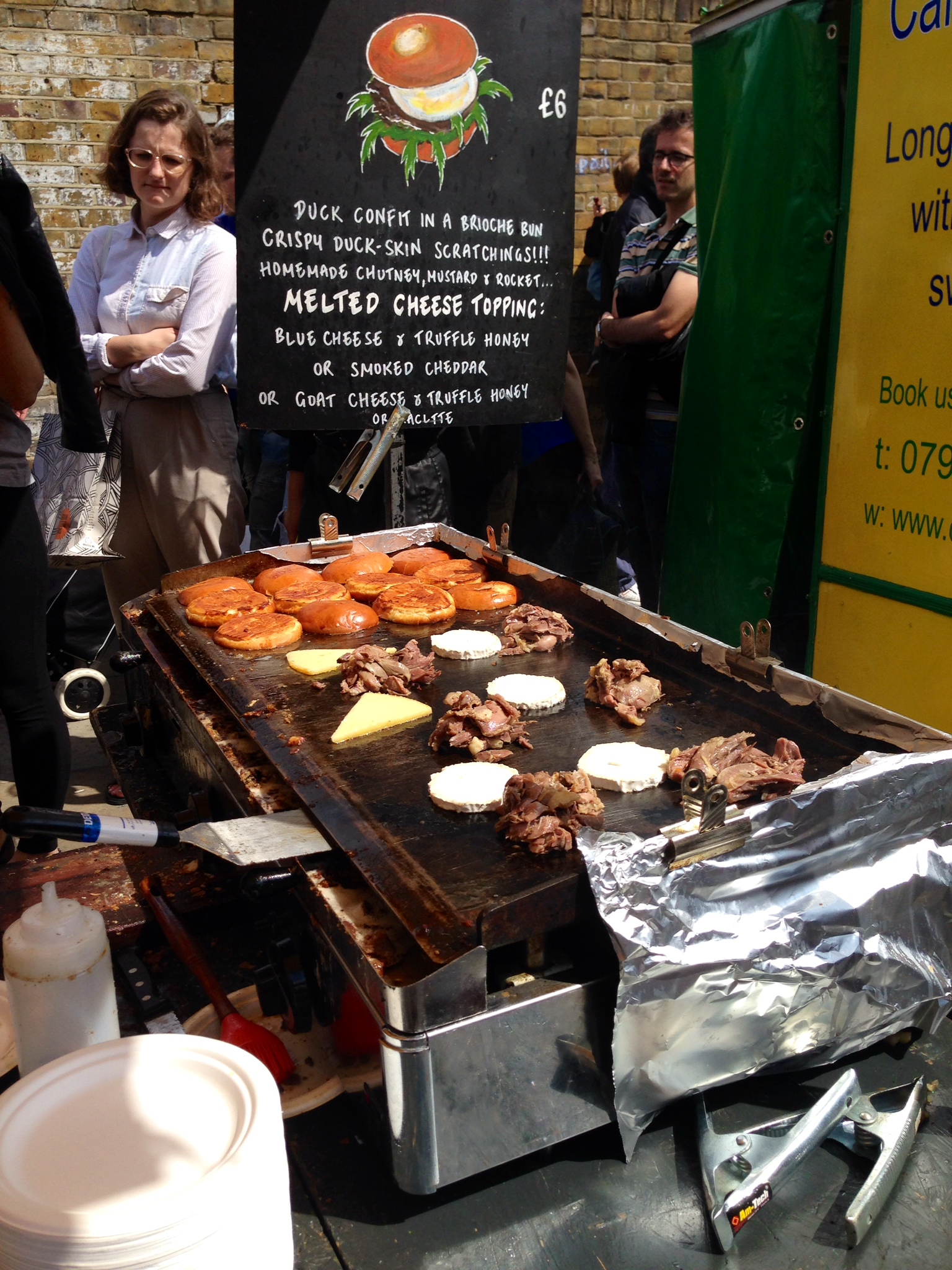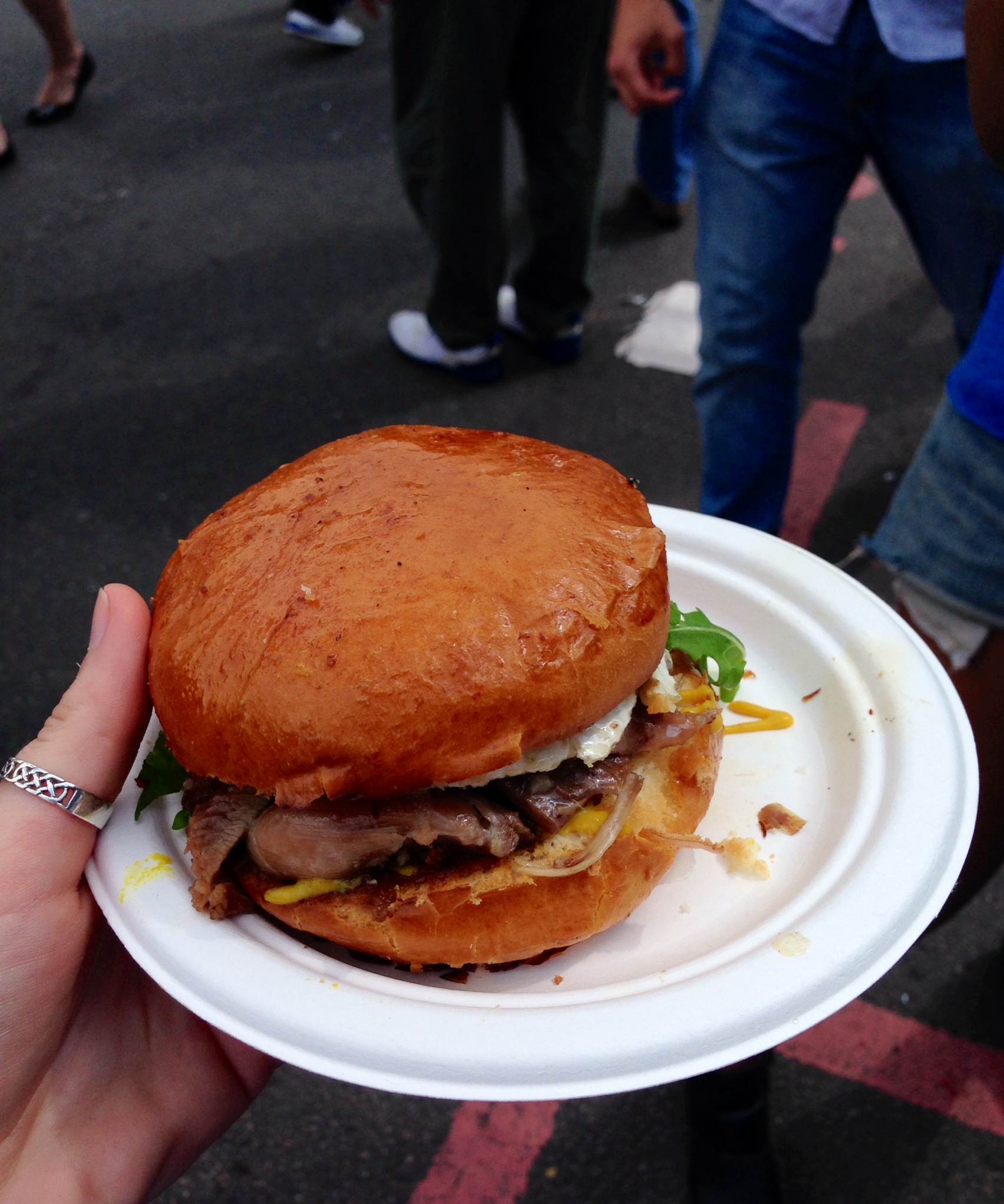 We continued walking down Brick Lane, stopping to take artsy photos of the street art along the way. We made our way through the market and then rode the tube back together. Overall, I have had an amazing first weekend by myself and I hope the rest of my seven weekends here are just as much fun!