Yesterday morning I got up bright and early in the hopes that I would be able to beat all of the bank holiday crowds at the museums. I did the mile walk down Cromwell Road to get to one of my favorite museums in London—the Victoria & Albert Museum, or V&A as it's also known.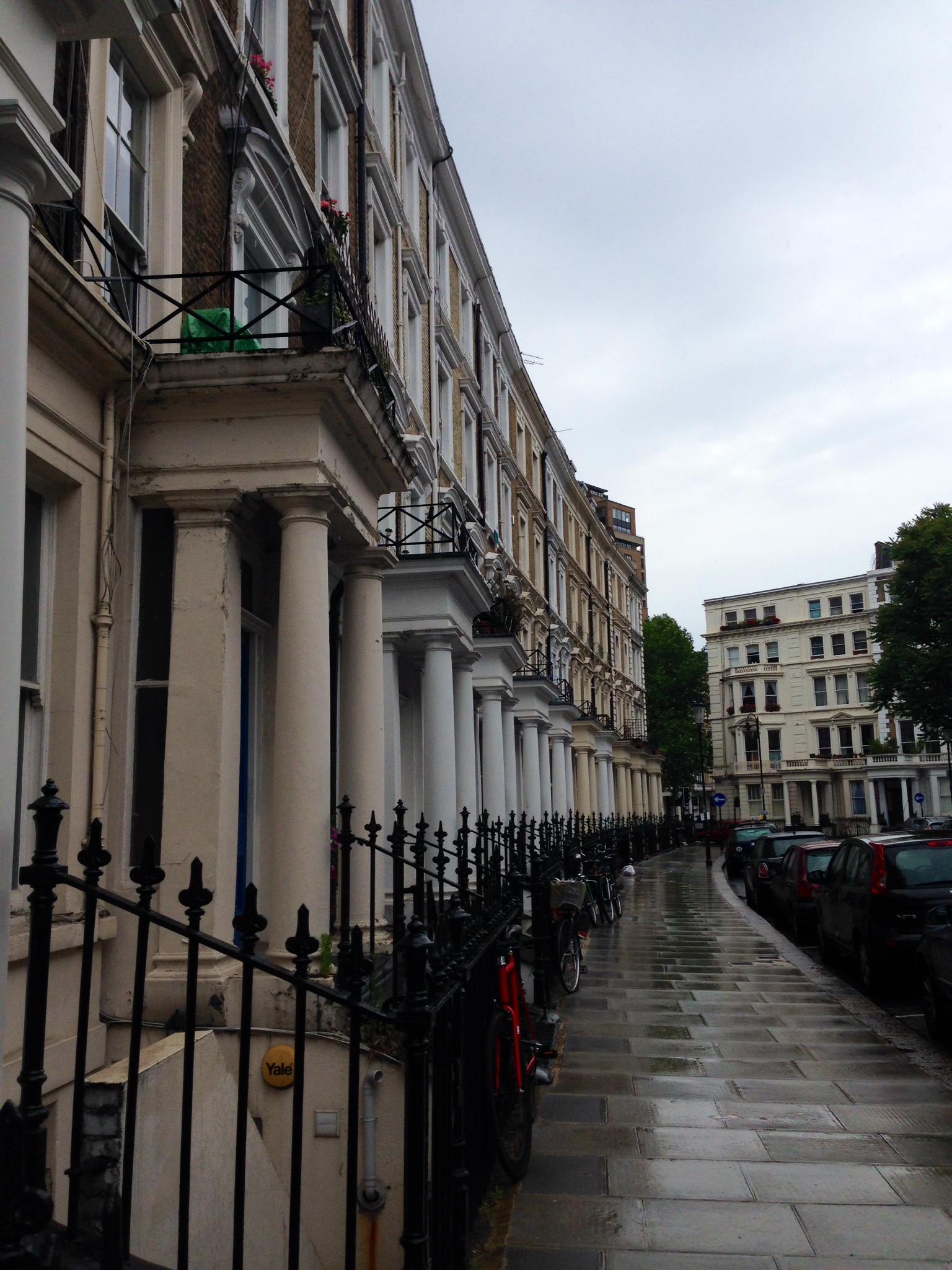 Although it was raining at that time, the walk wasn't too bad and I enjoyed getting to see more of the neighborhood I will be living in for the next two months. Plus it didn't hurt that both the Natural History Museum and the V&A are such architectural eye candy.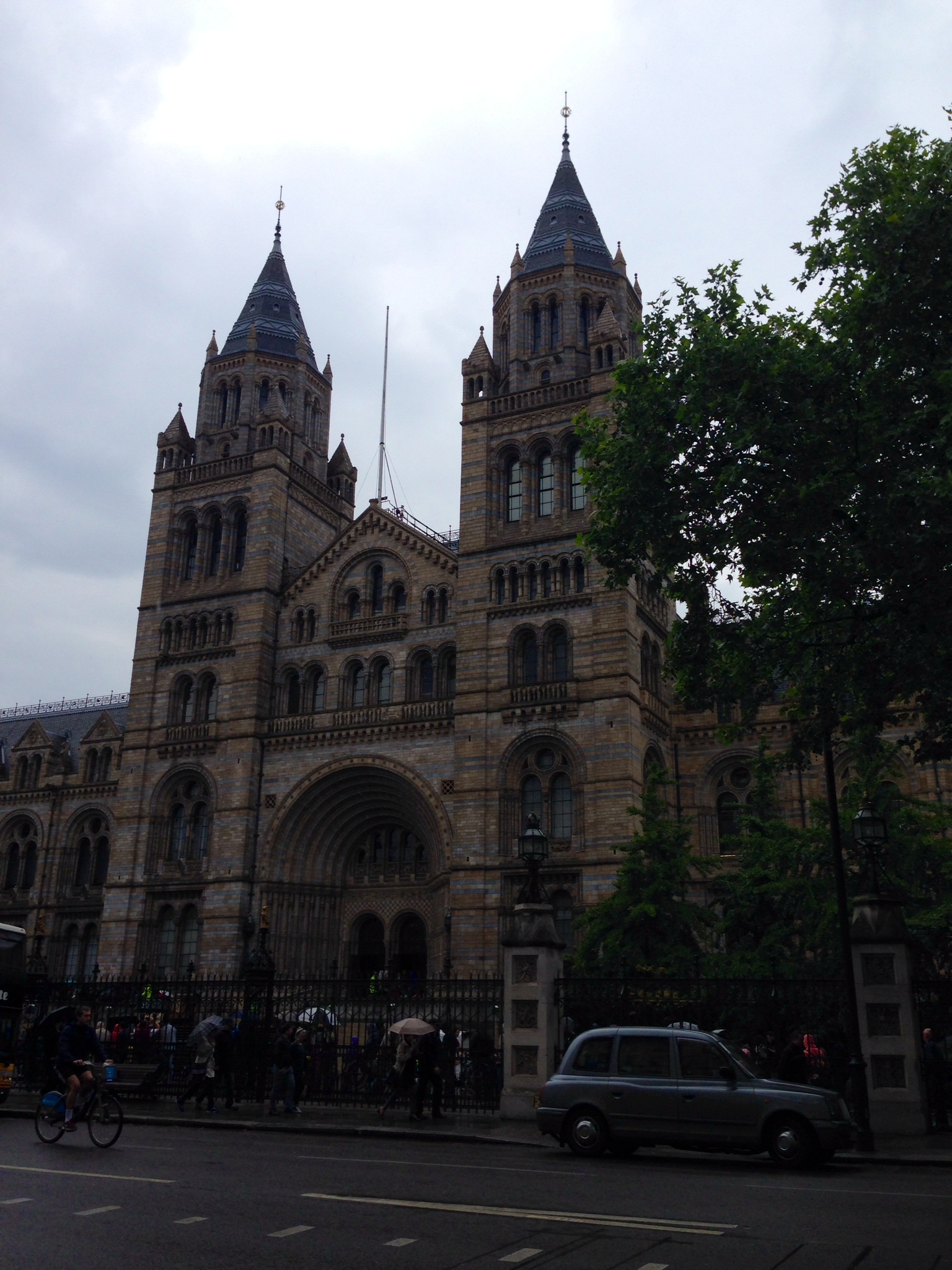 Although admission to the museum is free, the reason I visited the V&A yesterday was to see the special exhibition "Wedding Dresses: 1775- 2014". As my family and friends can attest, I love weddings and wedding magazines so we I saw ad advertisement for the exhibition in the tube, I knew that I had to check it out. Because I had my student ID I got a discounted rate but I had to wait until noon to get into the exhibit, so I stopped to have breakfast in the museum's café. I'm not exactly sure how scones are made but everyone should steal the recipe the V&A uses because their scones are some of the best in the city! With my raisin scone I also got a breakfast tea and strawberries.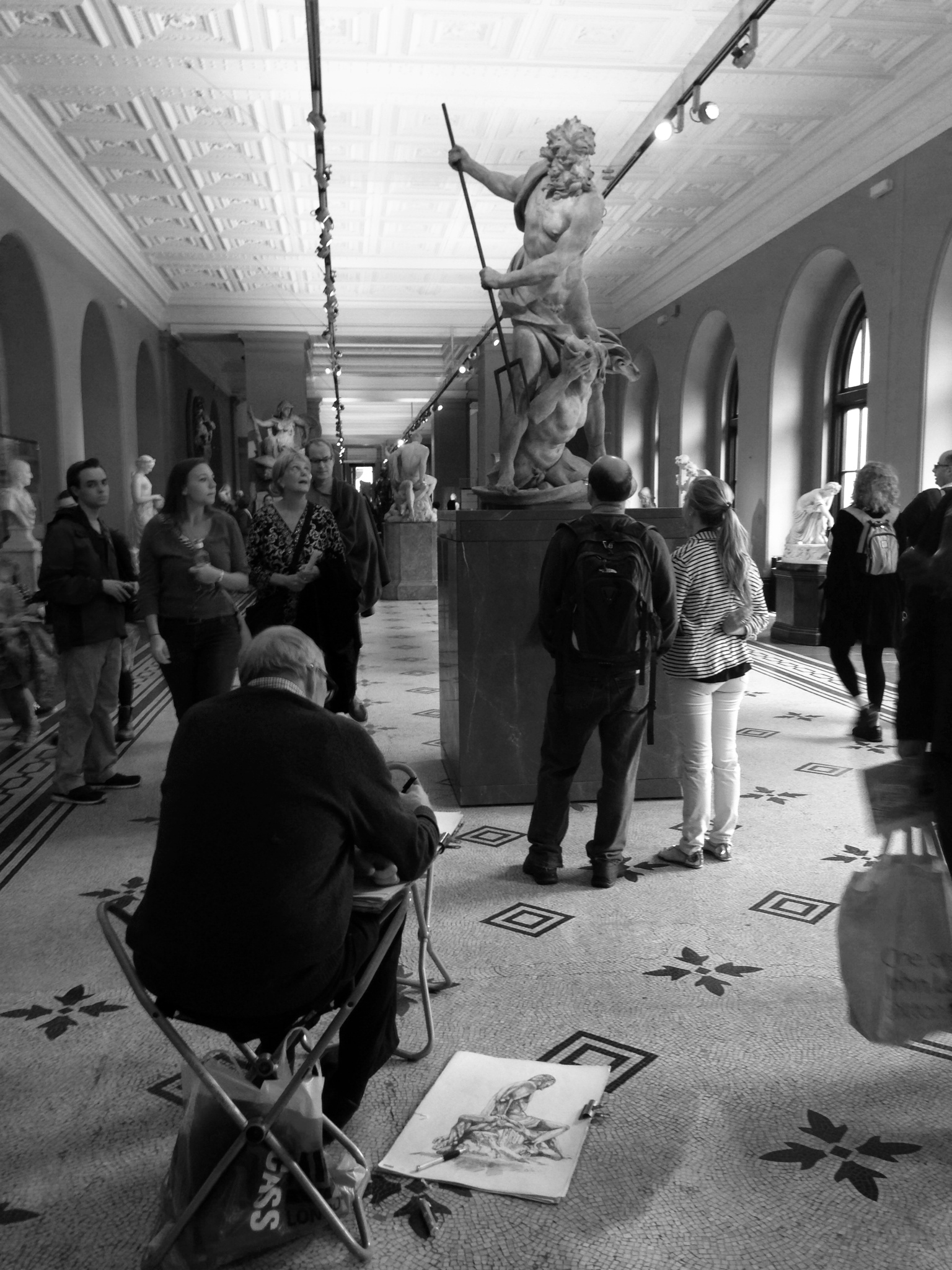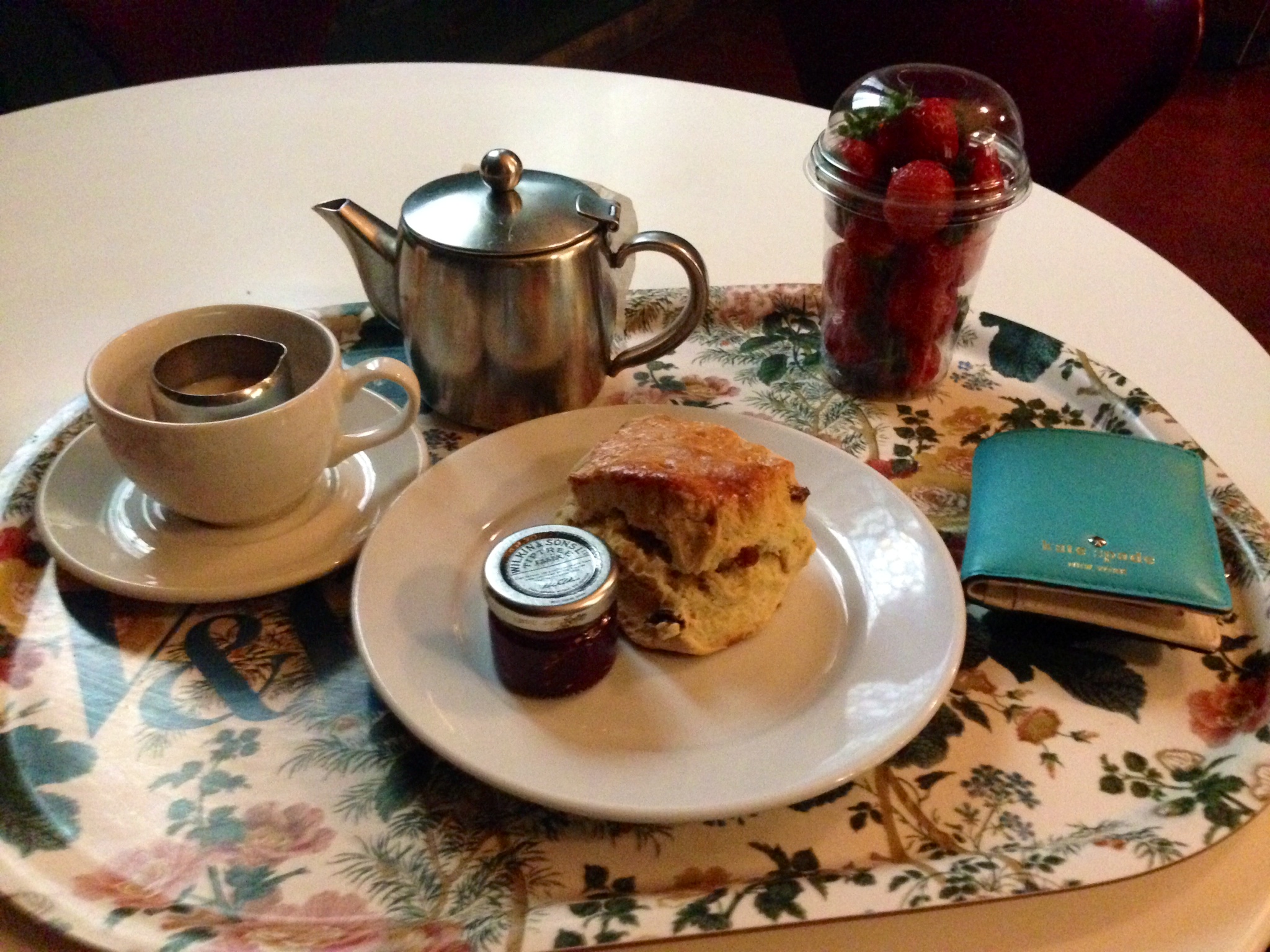 I read for a while and finished up my breakfast and then headed over to "Wedding Dresses" which was in the fashion section of the museum. I found the exhibit totally fascinating and would definitely recommend it to anyone with even the slightest interest in weddings. Some cool facts that I learned yesterday about weddings included that brides in the 18th and 19th centuries re-wore their wedding dresses again and again after their actual wedding day, the first bridal fair was held in London in 1881 at the Royal Aquarium and that white wasn't a popular wedding dress color until Queen Victoria wore white on her wedding day. Also on display was a video reel of royal weddings beginning with the Queen Mother's wedding in 1923 and ending Kate and William's wedding in 2011. Although photographs were prohibited in the exhibition, I googled my favorite dress to show y'all. "The Rapunzel" was designed by Jenny Packman and it is the most fabulous, glamorous dress I have ever seen.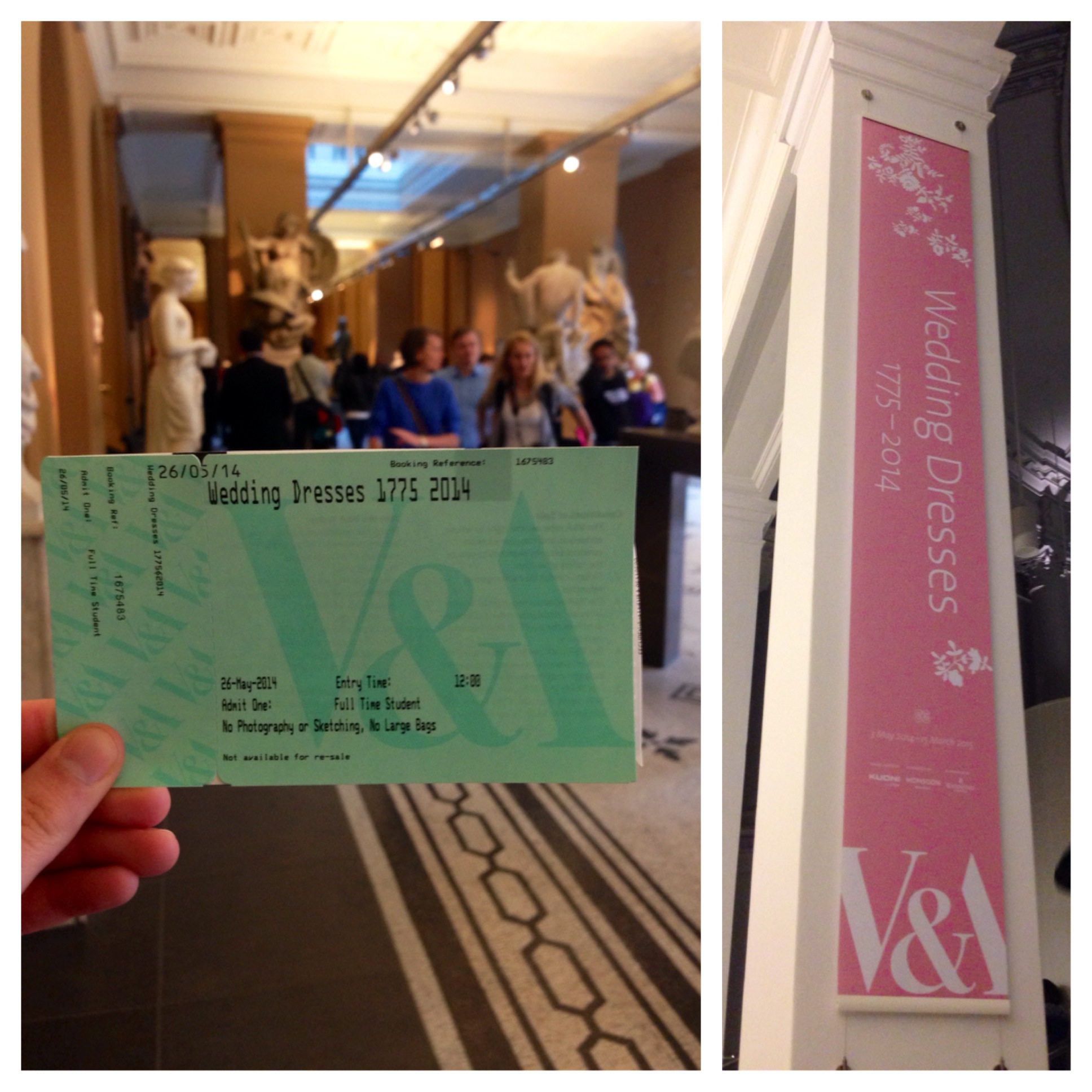 After walking through the exhibit, I met up with some girls for Wake who are living in the Kensington area this summer. Our first stop on our walking tour was the house where they filmed parts of the Lindsay Lohan version of The Parent Trap. Apparently the house is for sale and they're doing construction work on the inside, which explained the presence of the porta John in the front yard.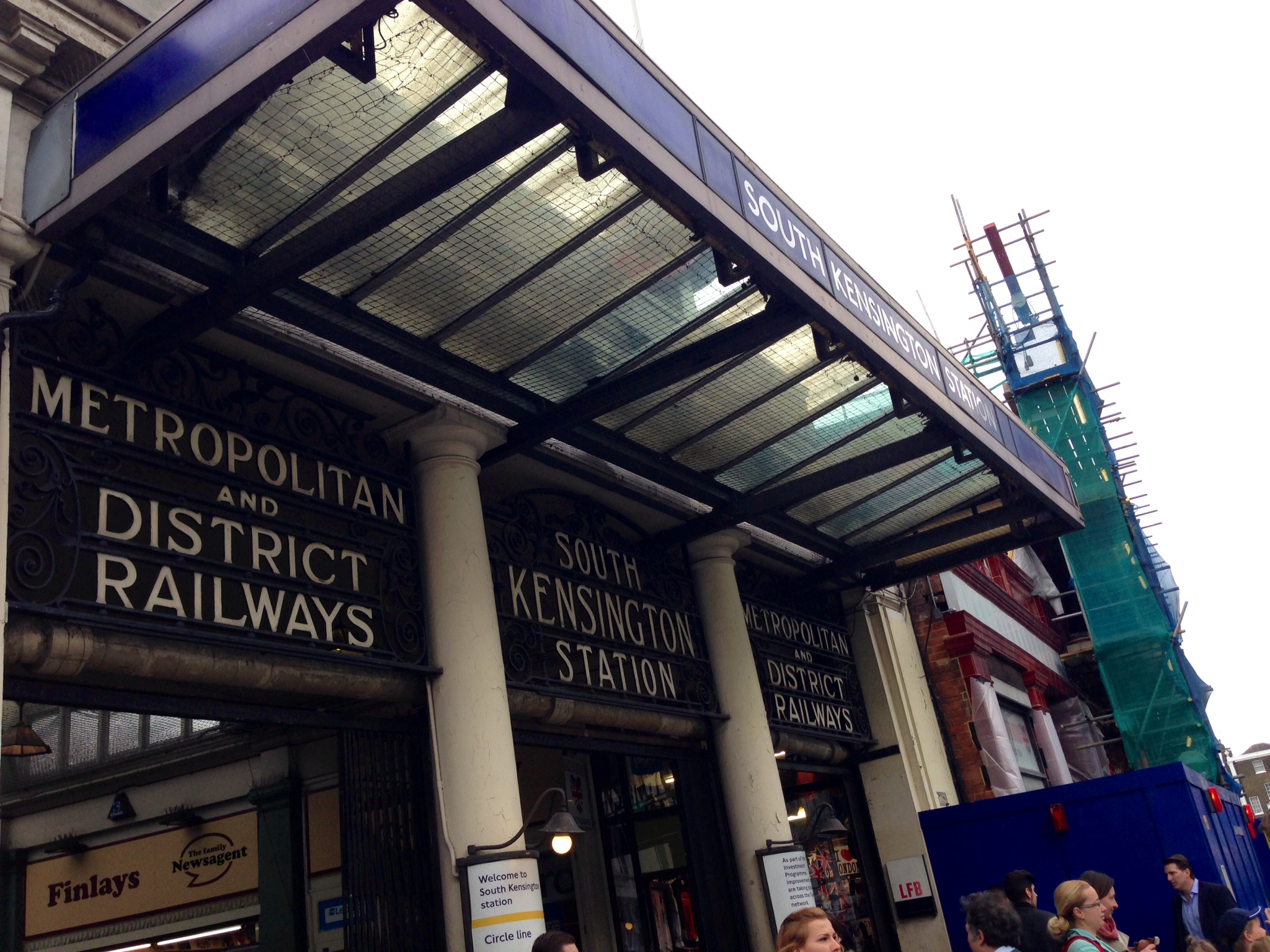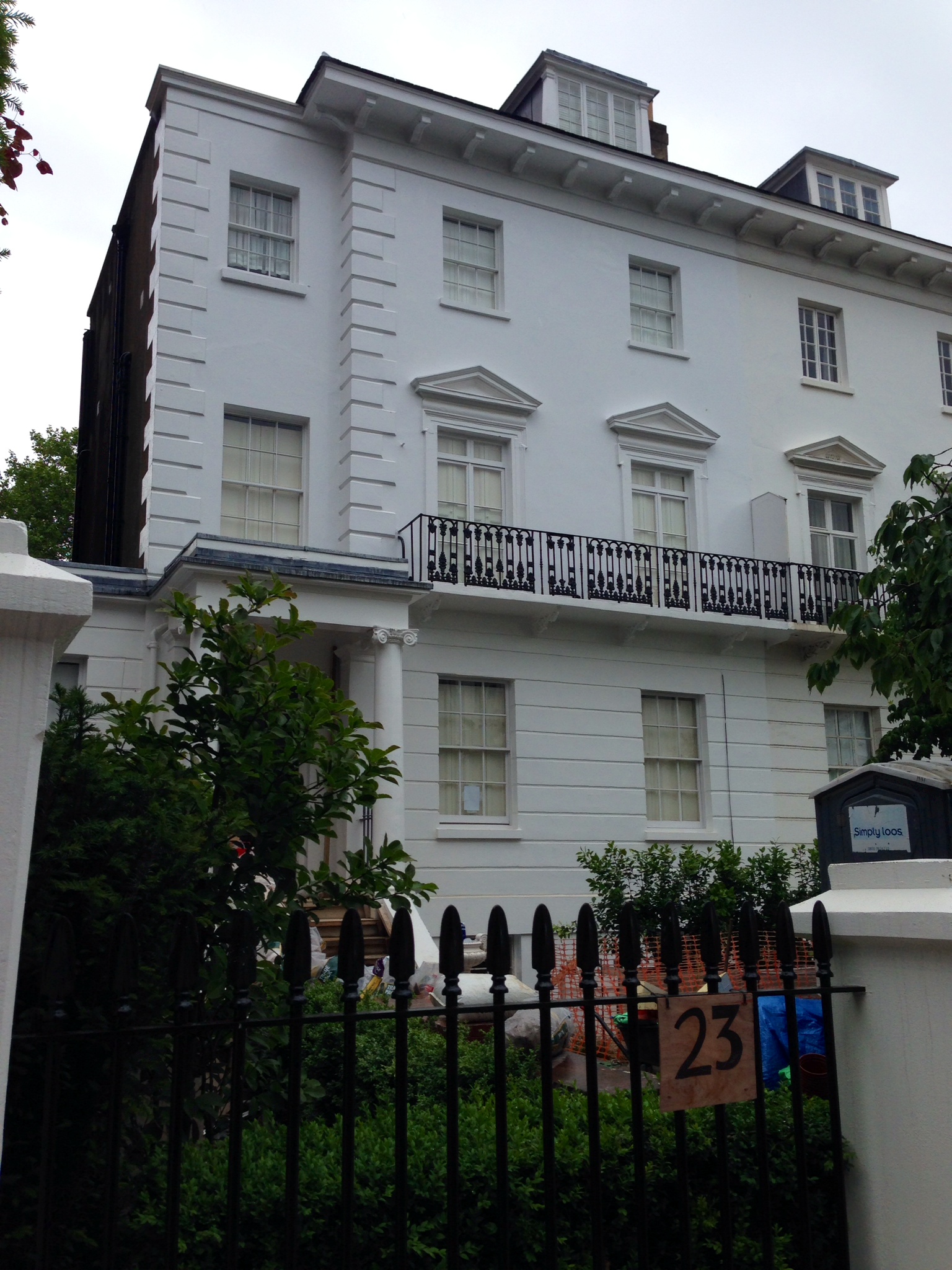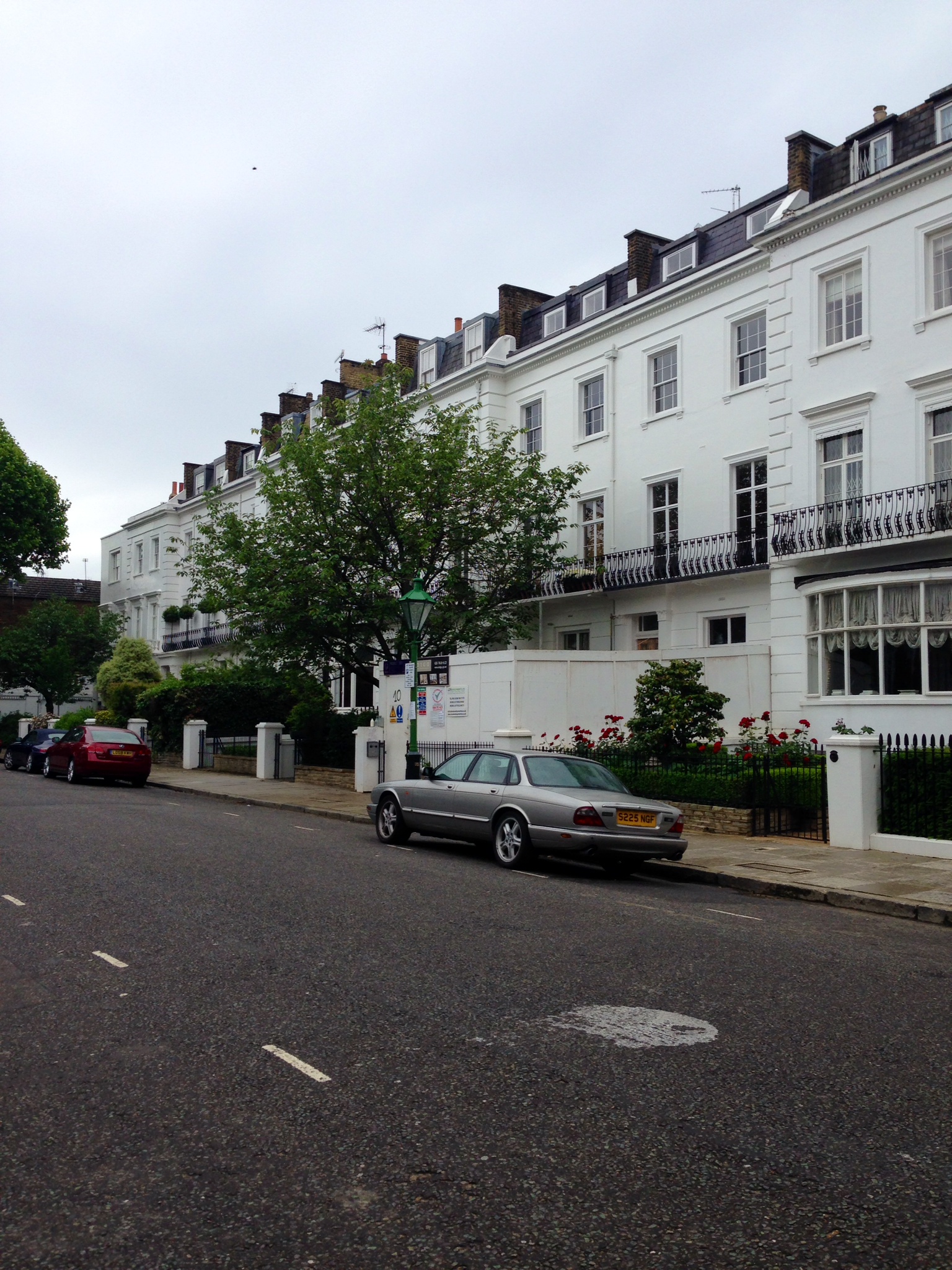 We then somehow found our way to the street where they've filmed scenes of the Sherlock Holmes television show with Benedict Cumberbatch and Martin Freeman. I feel like if I lived in the house that I would get super annoyed with tourists constantly taking pictures and leaving notes on my door but that might just be me.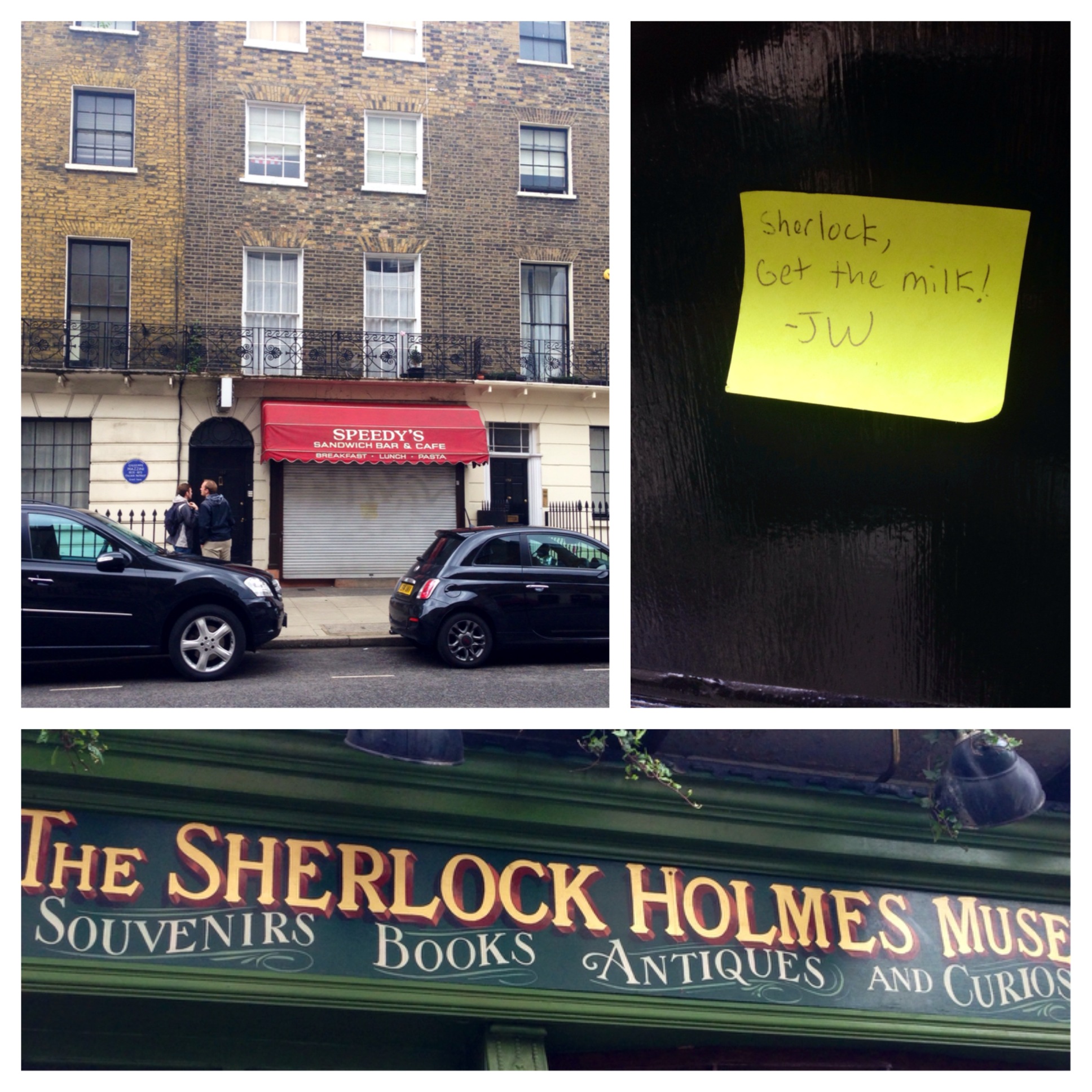 After getting a bit lost on the tube we walked through Harrods just to check out what was going on inside on a cold, rainy day, although they recently got rid of Pet Kingdom which was always my favorite part of the department store…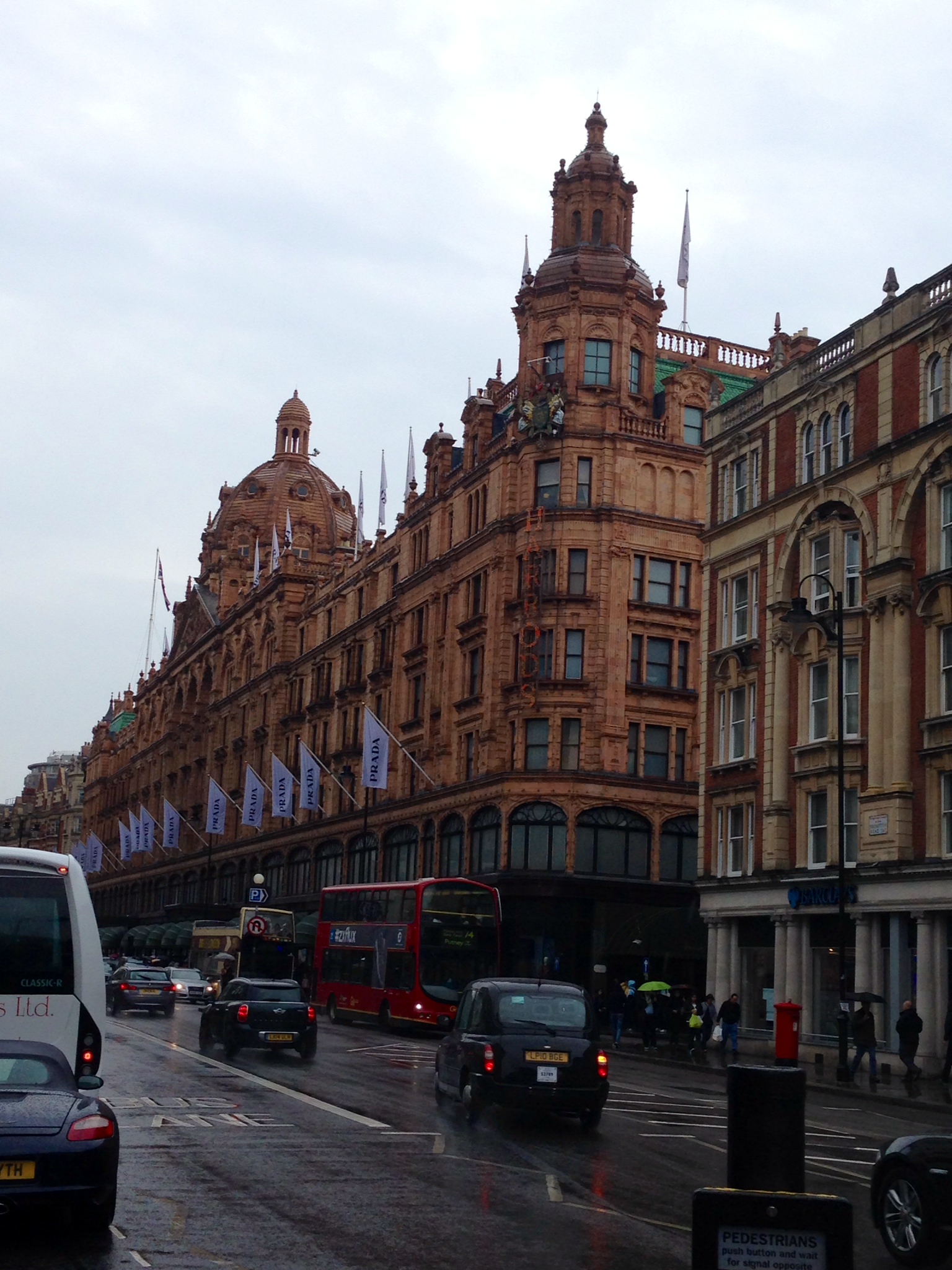 We said our goodbyes and then I was heading back down Cromwell Road towards Earl's Court when I was distracted by a Patisserie Valerie and just had to go in. I ended up buying an apple tart because I was hungry and hadn't eaten lunch yet, which was delicious!