Dad and I passed on eating breakfast this morning and instead made our way over to the Marble Arch tube station. I somehow managed to lose my Oyster card from last fall, so I had to buy a new one and dad got a 1-day pass. This might sound silly but it was really exciting to ride the tube again for the first time in almost five months. I was overwhelmed by the number of people pushing past us but it was so easy getting from station to station and I'm sure that I'll get used to the underground again in no time.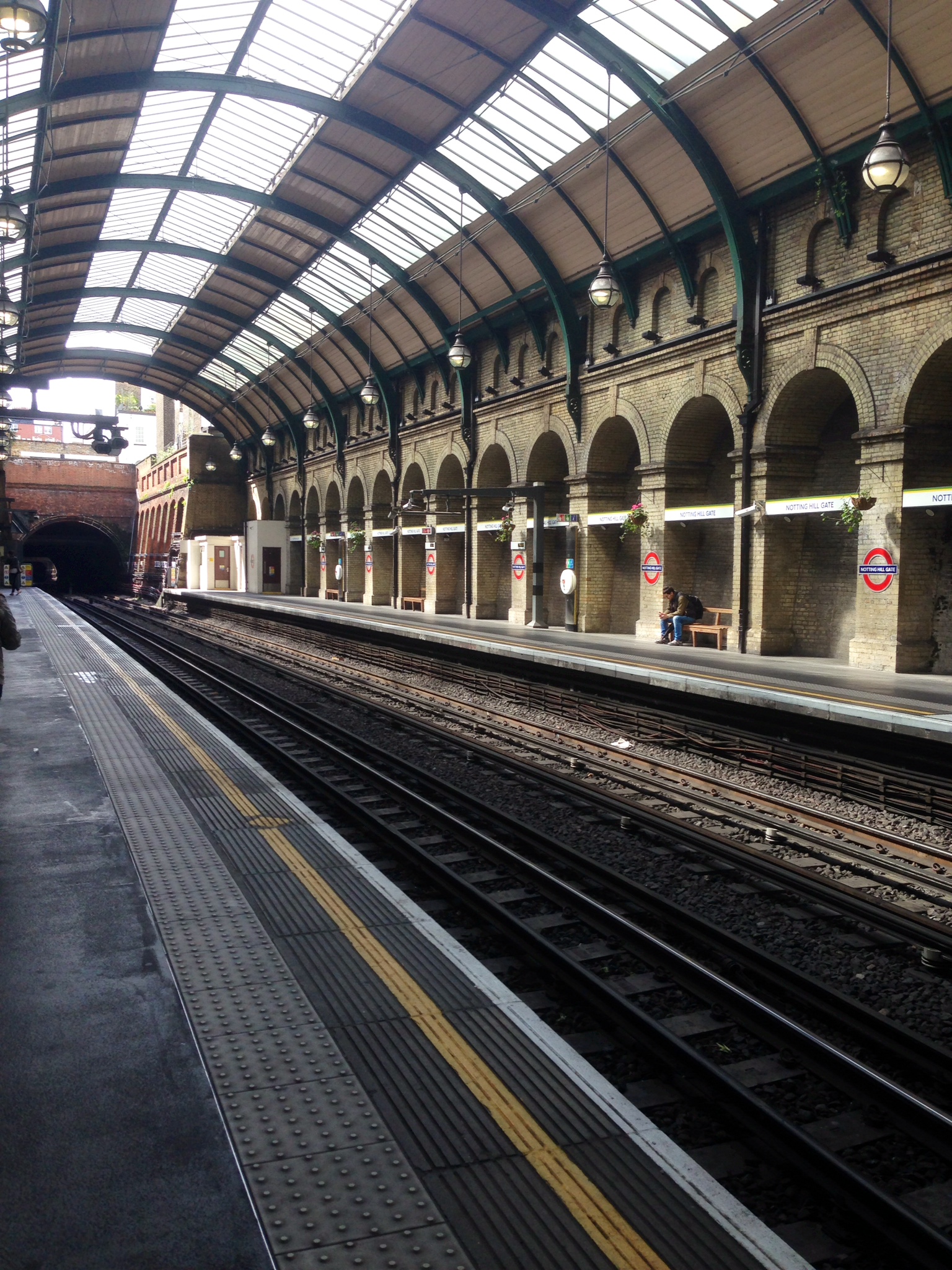 Our first stop this morning was Borough Market, which was always one of my favorite haunts last fall. A food market since the 11th century, Saturdays are the best time to visit the market in my opinion. There were herds of people weaving in and out of the stalls and I got to try so many samples.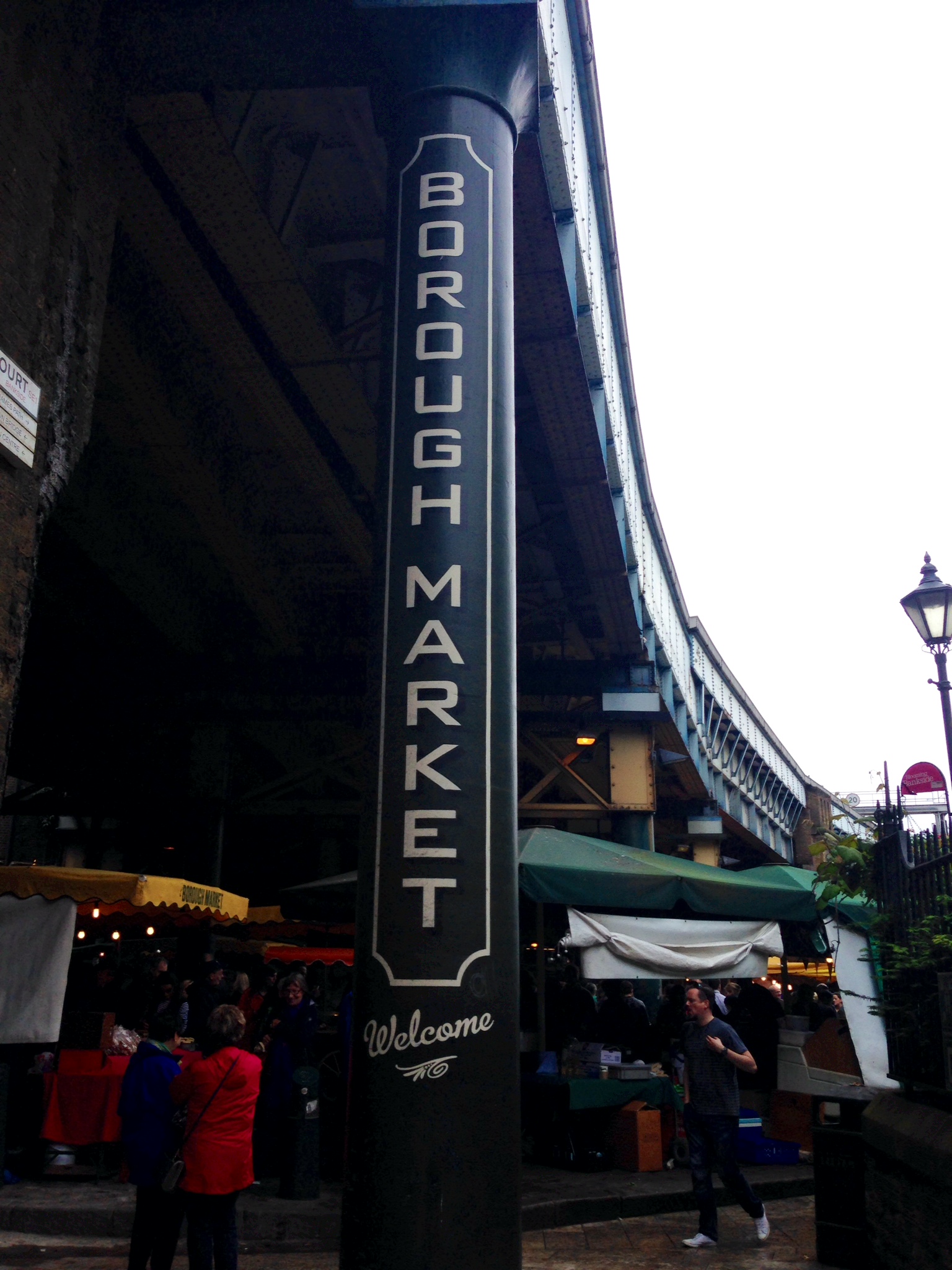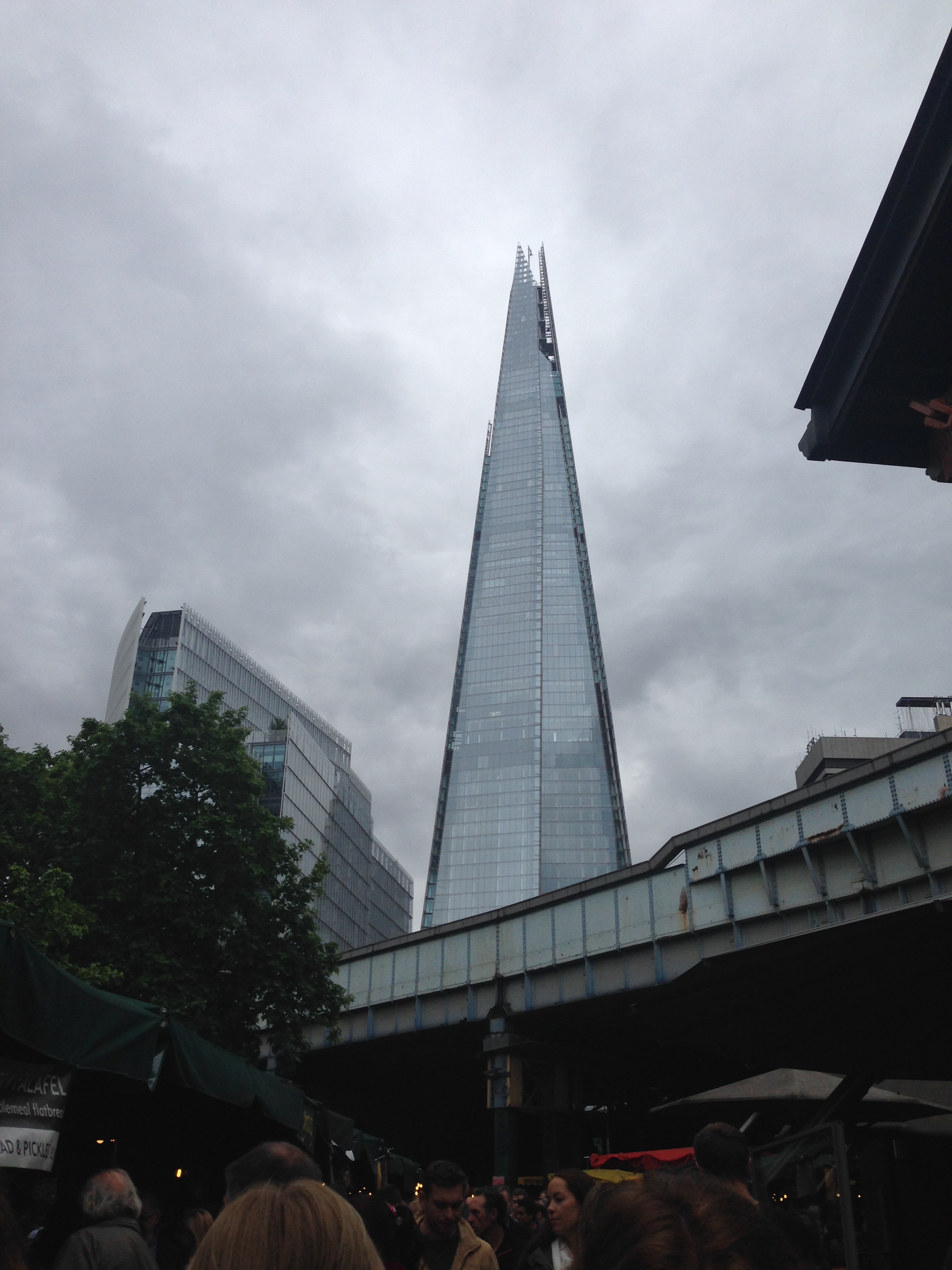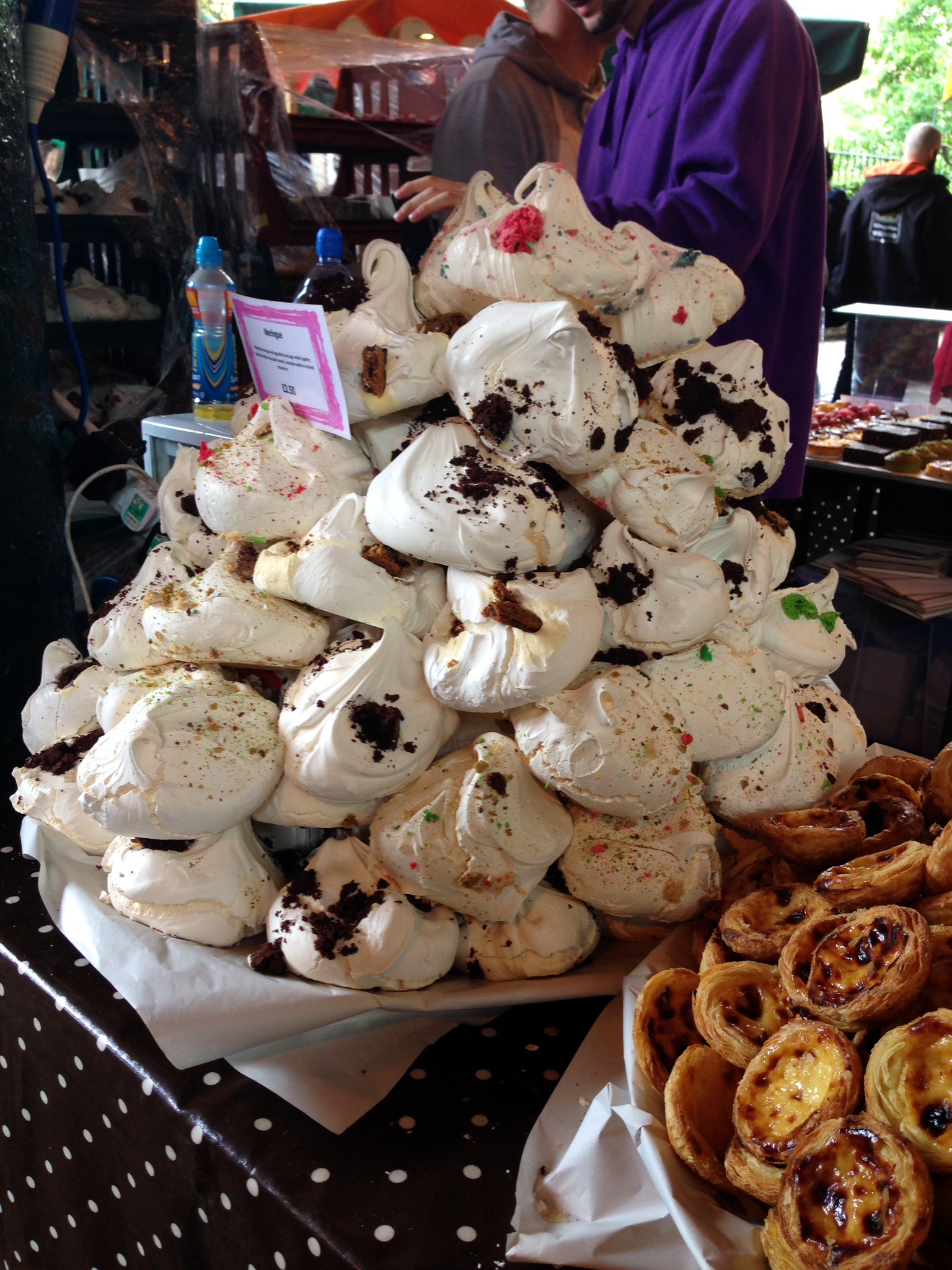 Now on to what we ate (the most important part, obviously). Dad got an organic iced tea and we shared a spelt almond croissant while walking around Borough Market.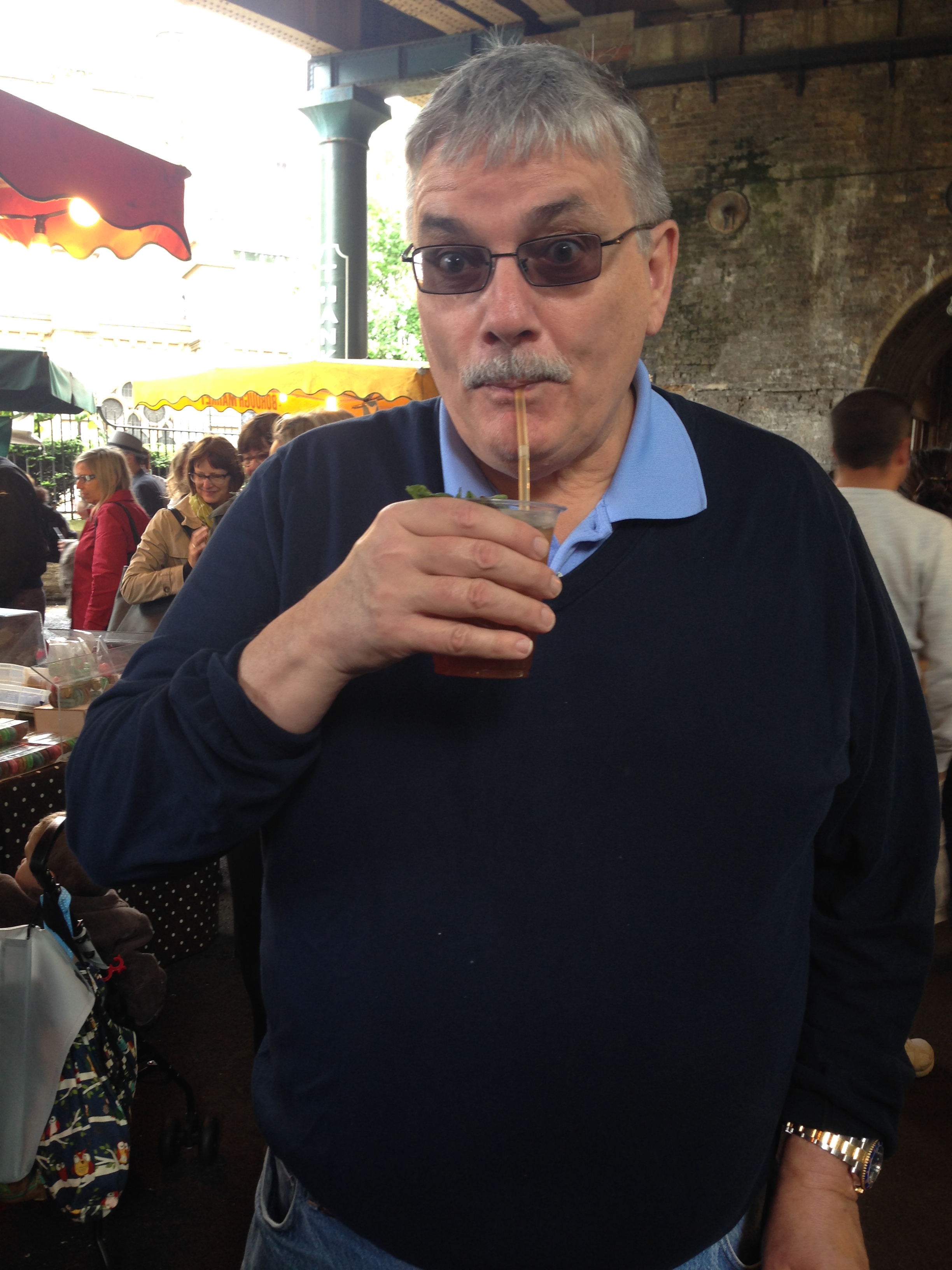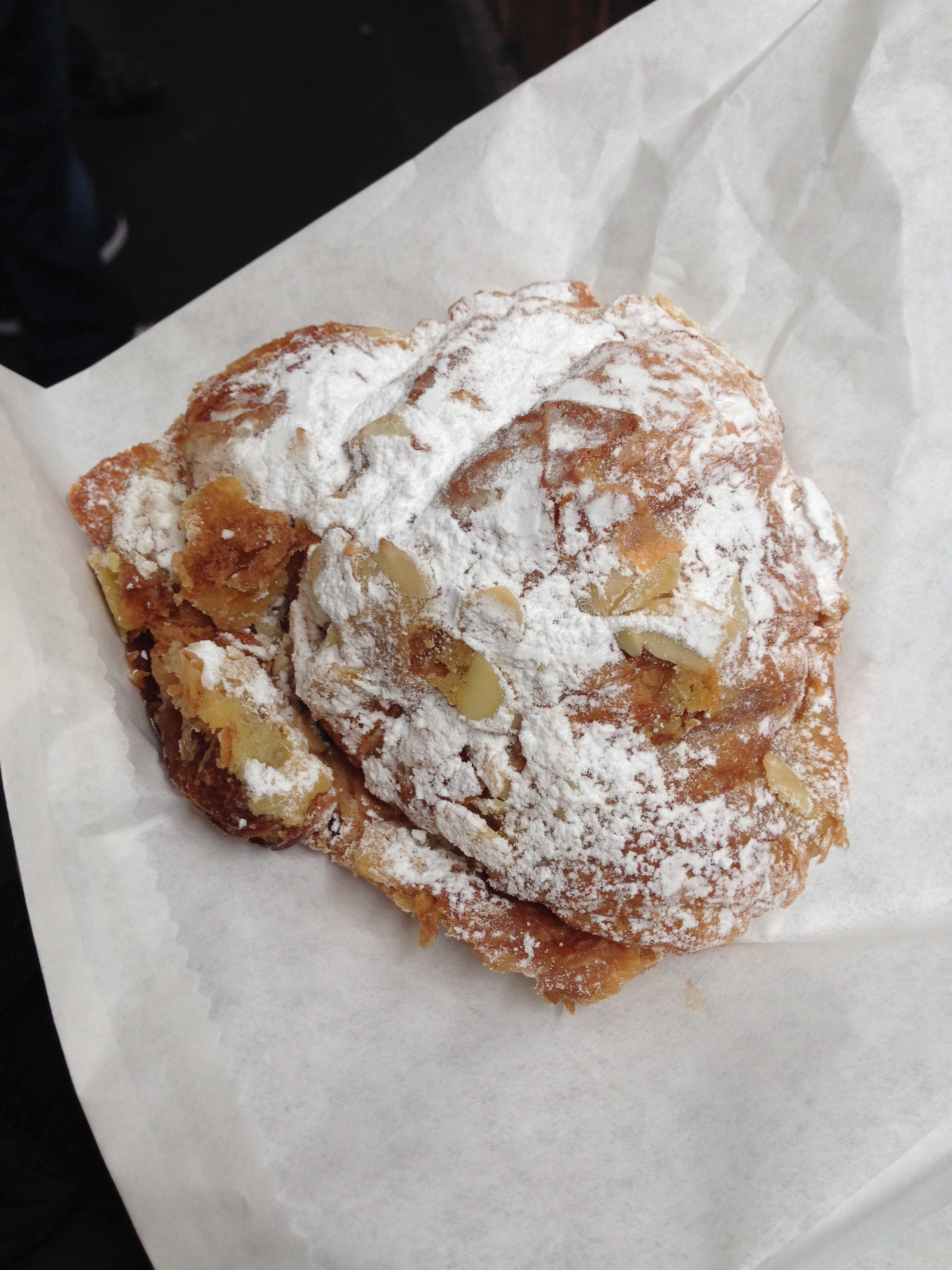 For lunch I first got a halloumi burger that was beautiful to look at but I didn't realize that it had beets in it which I have an irrational dislike for, so dad tried it while I went to find lunch part 2. I ended up getting chicken gyoza from one of the stalls and they were so, so delicious.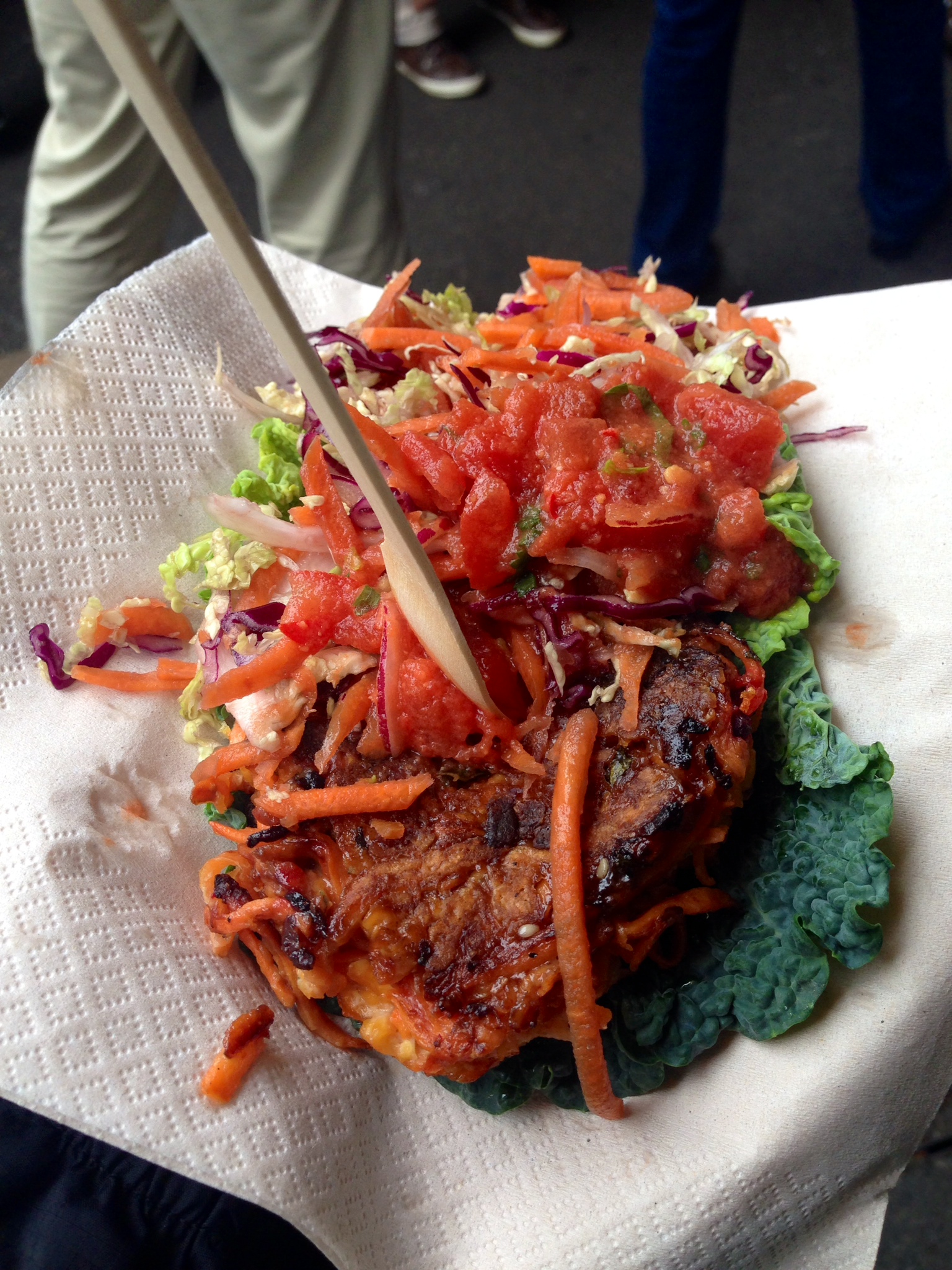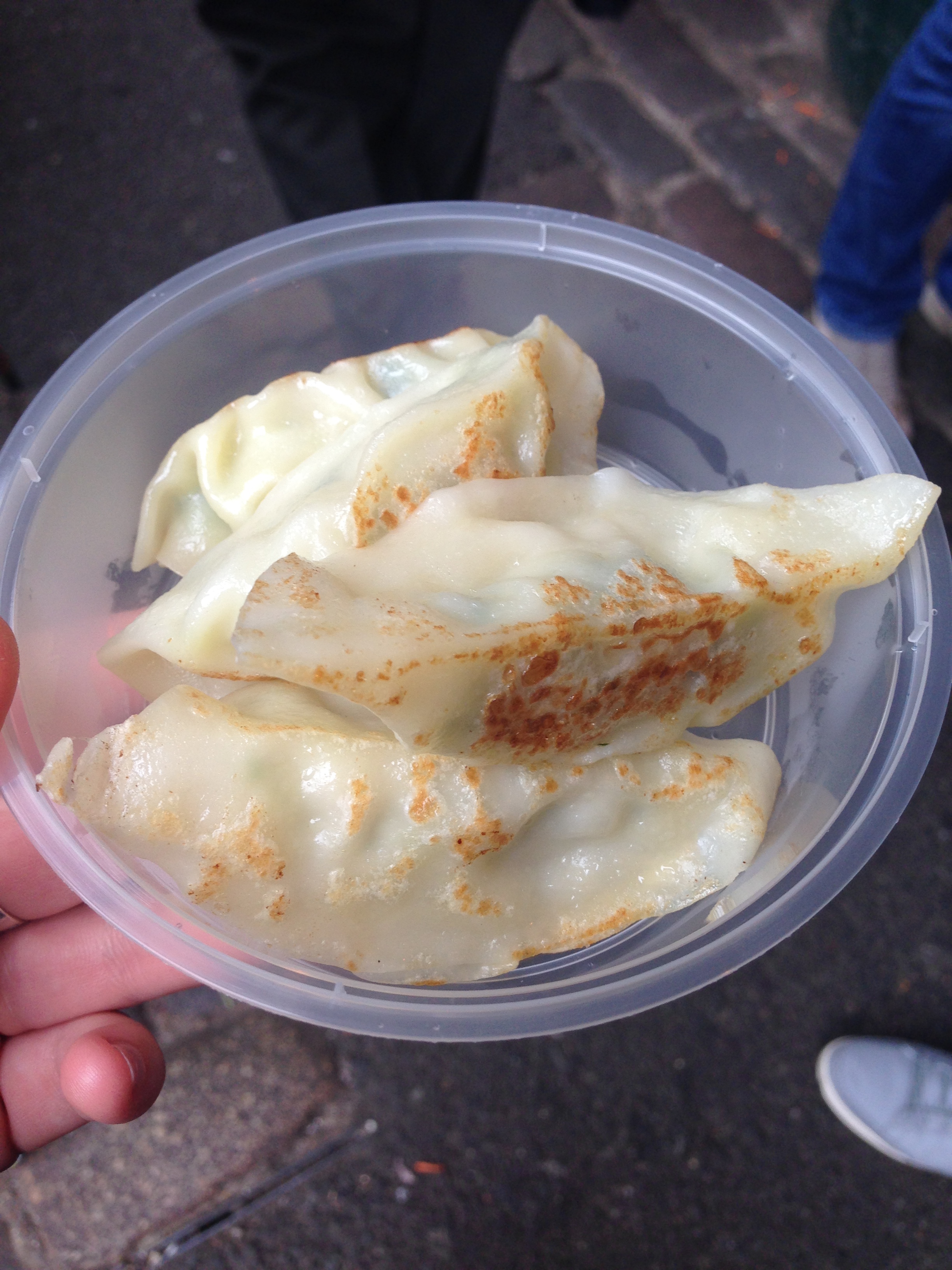 After finishing up lunch, dad and I walked along the South Bank past the Globe Theatre and Tate Modern towards Millennium Bridge. While it wasn't raining, the sky was cloudy which meant that not too many people were out walking around us which was nice because it meant that we could stop to look at something or take pictures and not be jostled around my tourists and Londoners alike.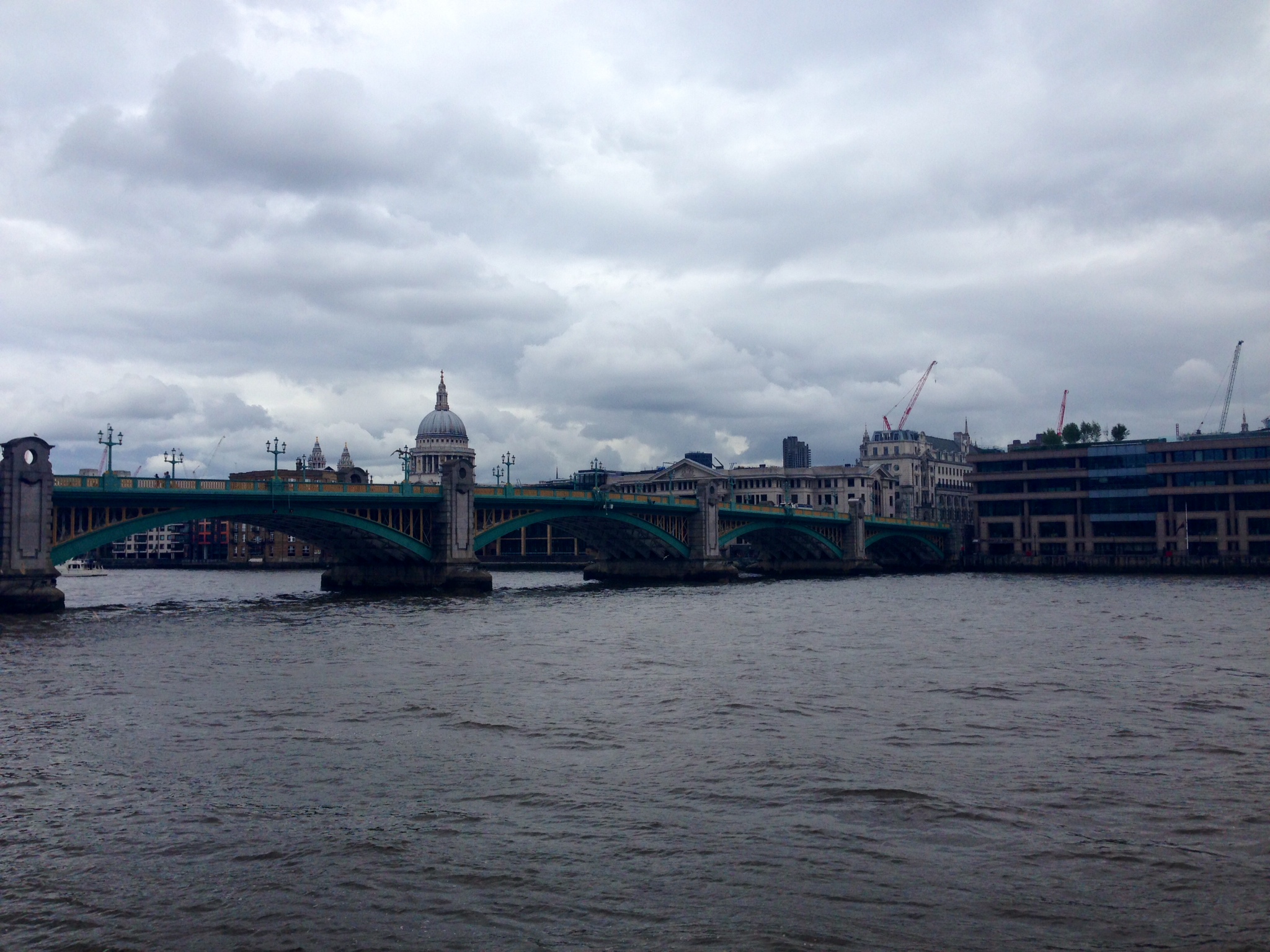 As we walked across the bridge, I took the classic tourist picture in front of St. Paul's.
I also forced dad to take a selfie with me in front of the church with me before we headed in to St. Paul's.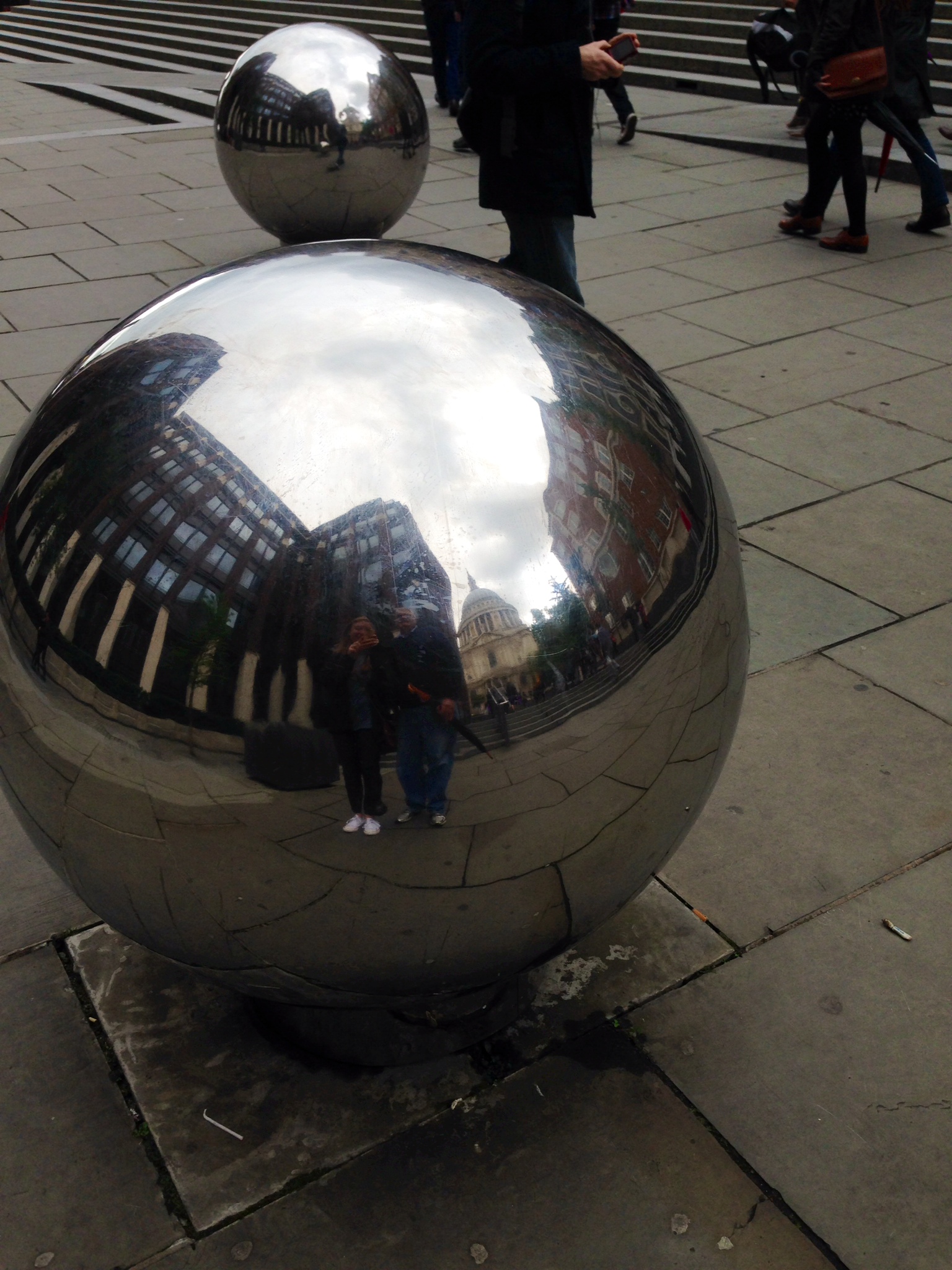 Because you have to pay to get into St. Paul's unless you're attending Evensong, I had never visited so I was looking forward to the next few hours we would be spending inside. As we walked around the cathedral, I was blown away by the beautiful mosaics decorating the ceilings and was totally in awe of this spiritual space that Christopher Wren designed over 300 years ago. We walked around the nave and the choir and then headed up to the Whispering Galley where you can look down on to the cathedral floor from the dome. I then made the trek up to the Stone Galley which offers great views of the city and made for a wonderful photo opportunity. While we were walking around the crypt, we got to see a wedding party which was so exciting because of my slight obsession with weddings!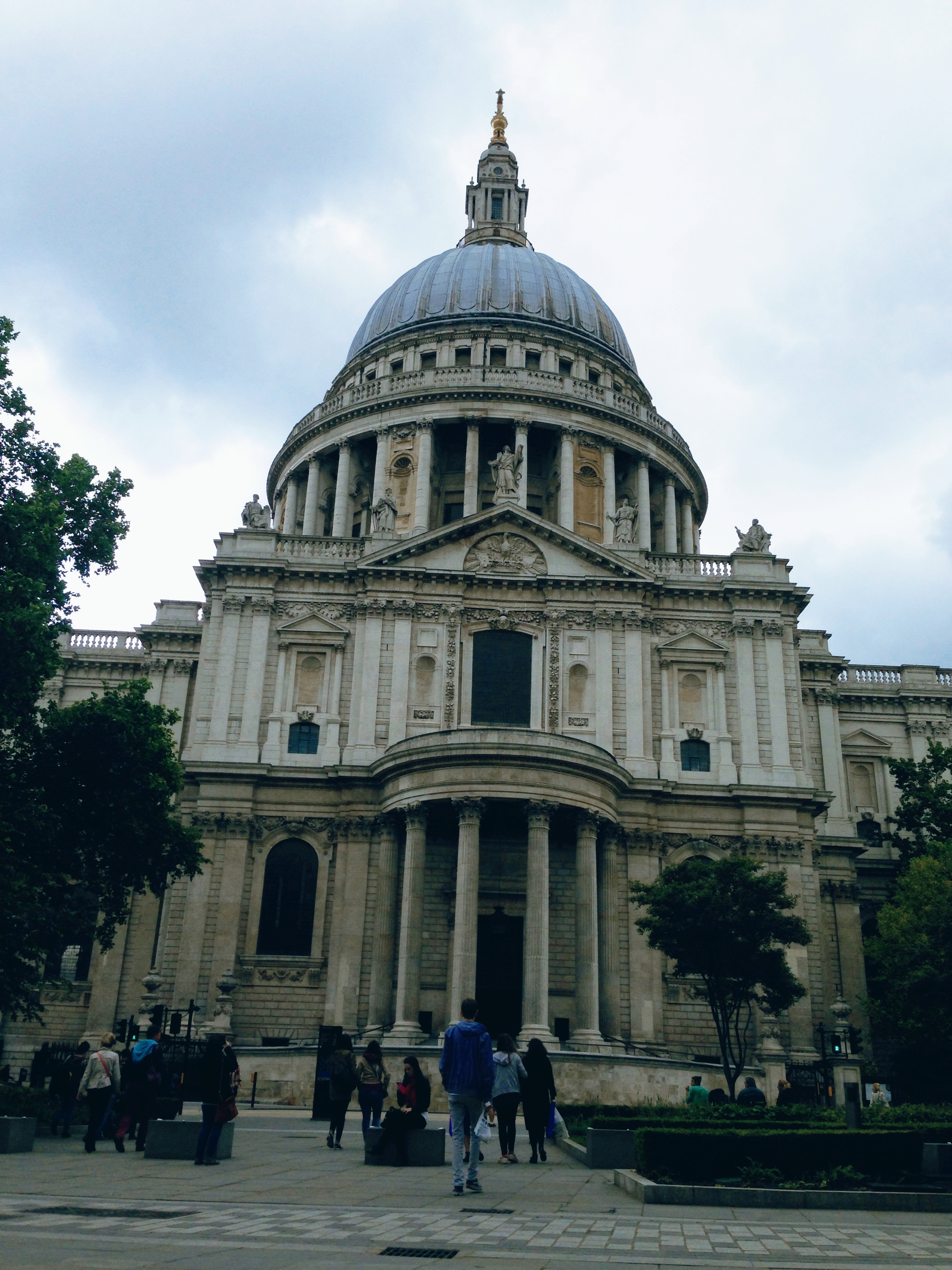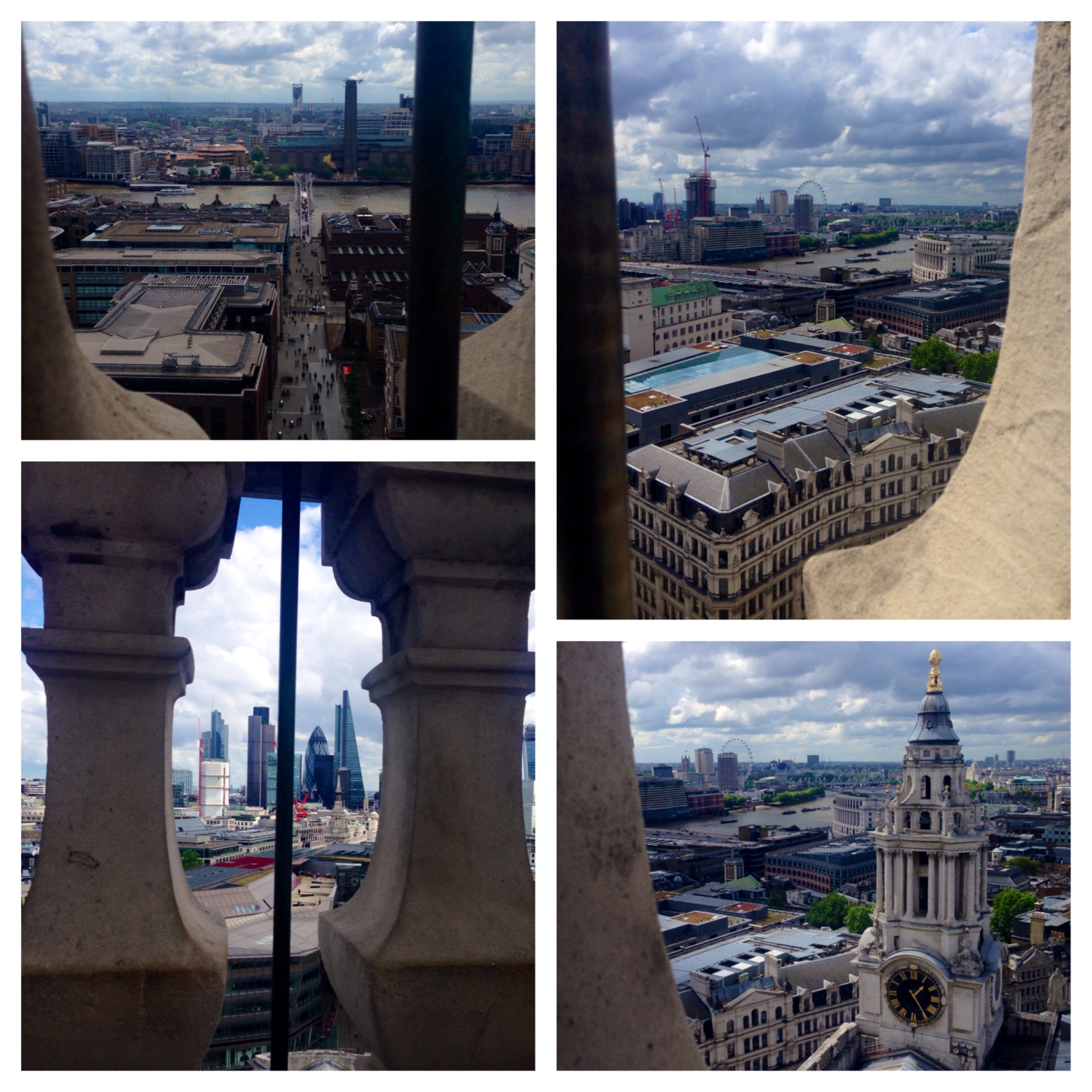 Dad and I then took the Central Line to Oxford Circus and we walked down Regents Street for a little bit before heading back to the hotel.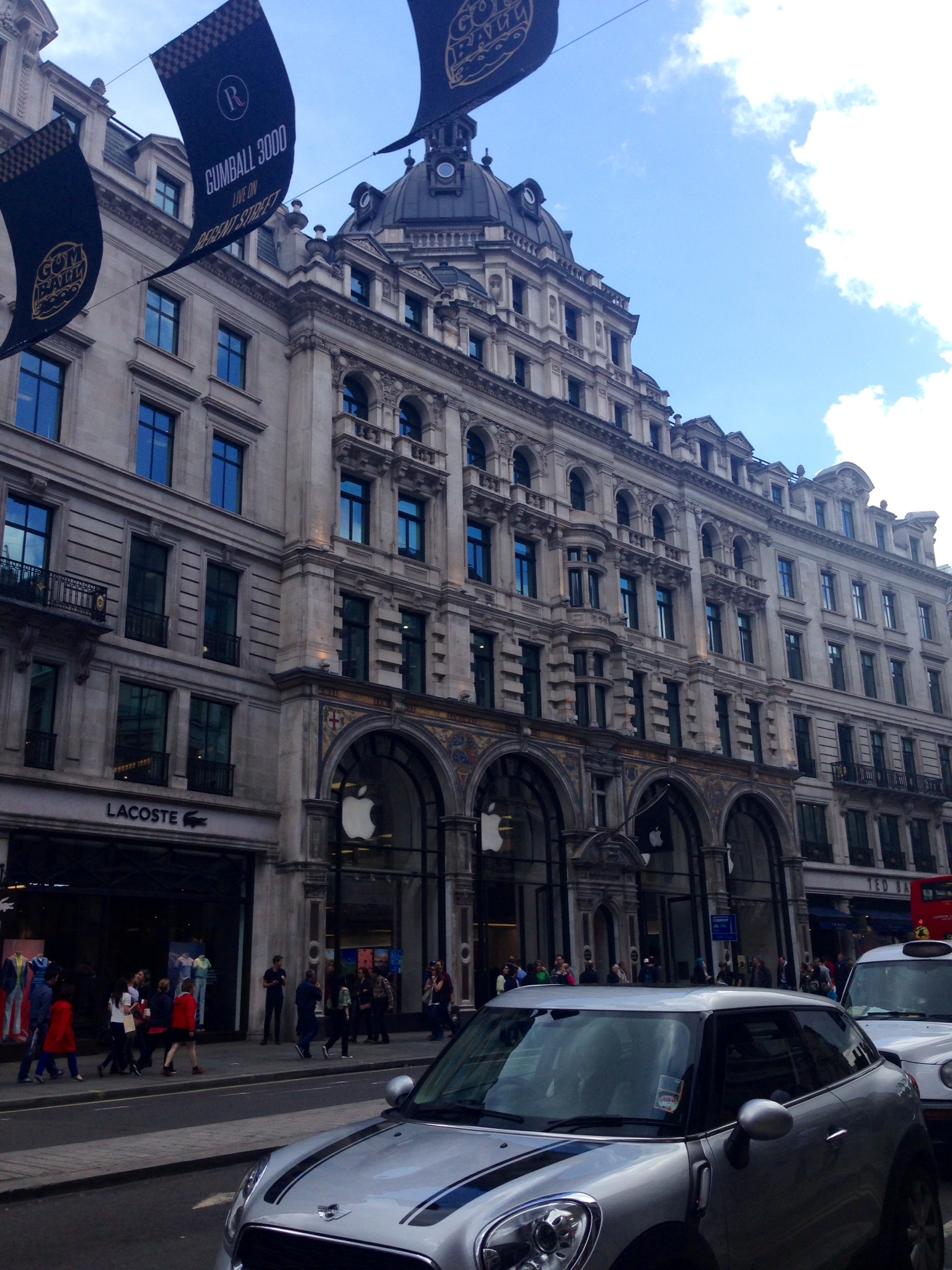 After tea we once again headed back to the Oxford Circus for exciting night plans—dinner at Savoy Grill and Dirty Rotten Scoundrels in the Savoy Theatre. While Savoy Grill is known for their meats and roasts, I really enjoyed both my appetizer, lobster bisque, and my entrée, Cornish clams in tomato sauce with garlic bread. I'd also like to add that the hotel itself is absolutely gorgeous and I would love to have the opportunity to have afternoon tea there someday.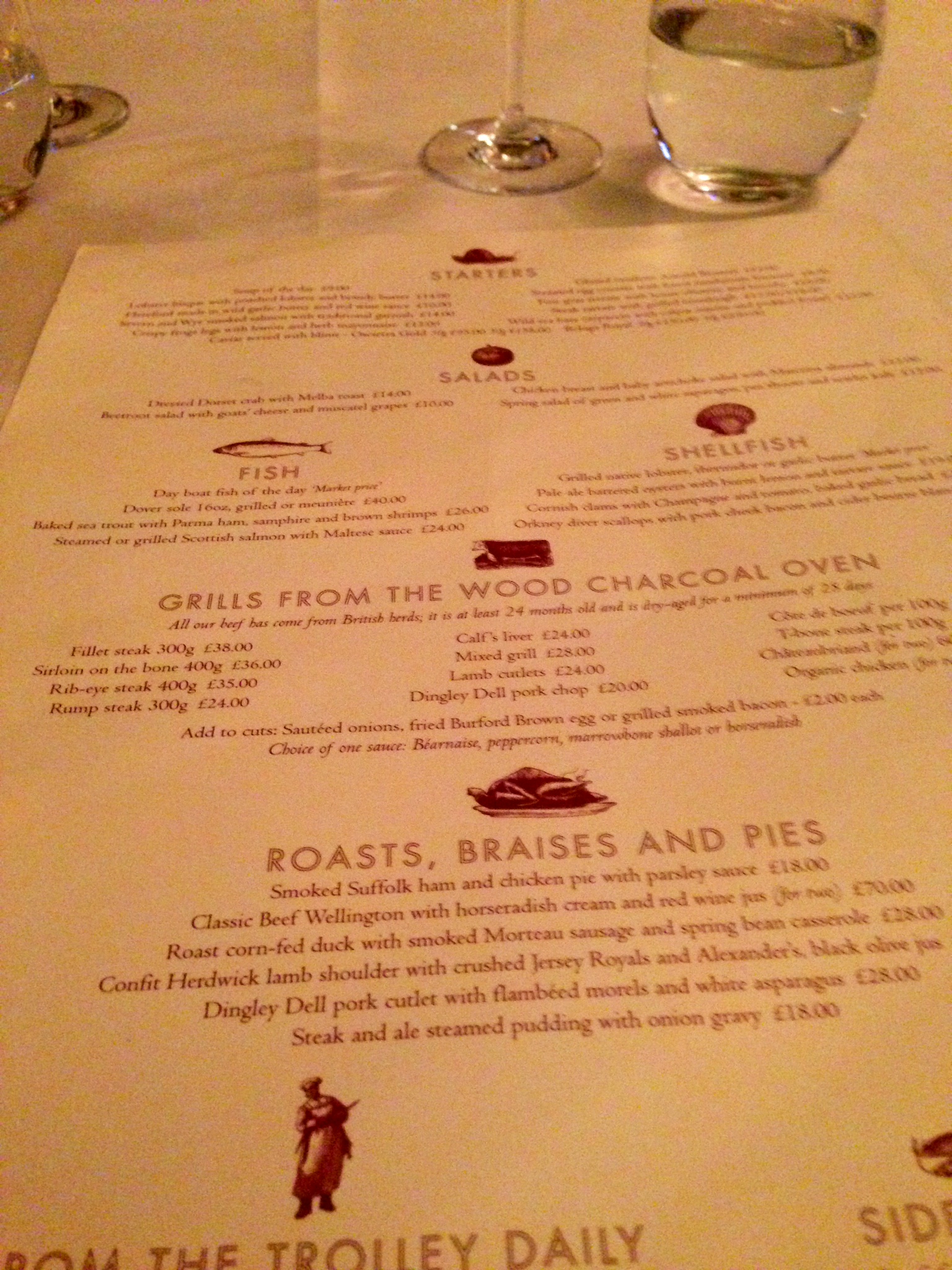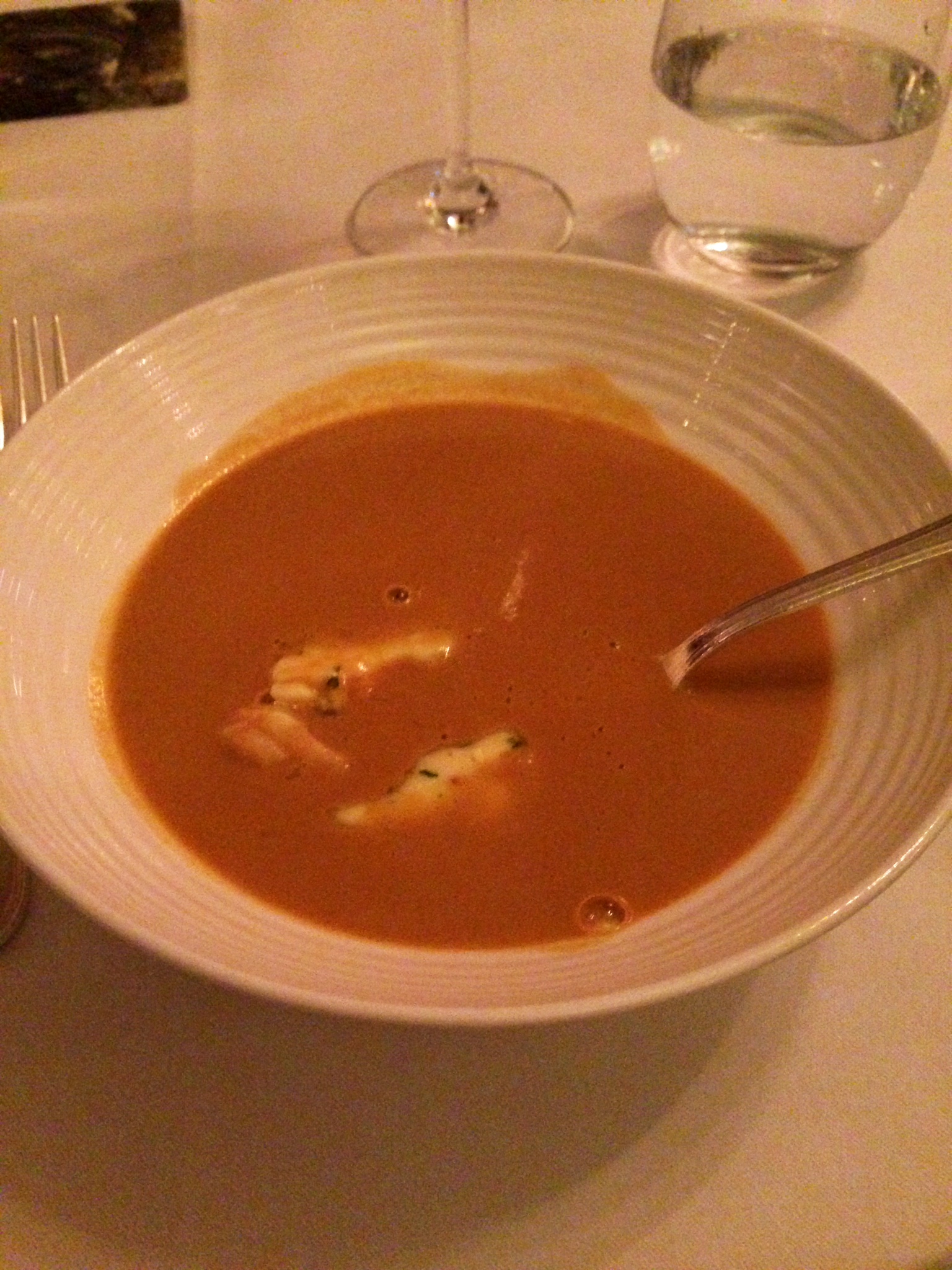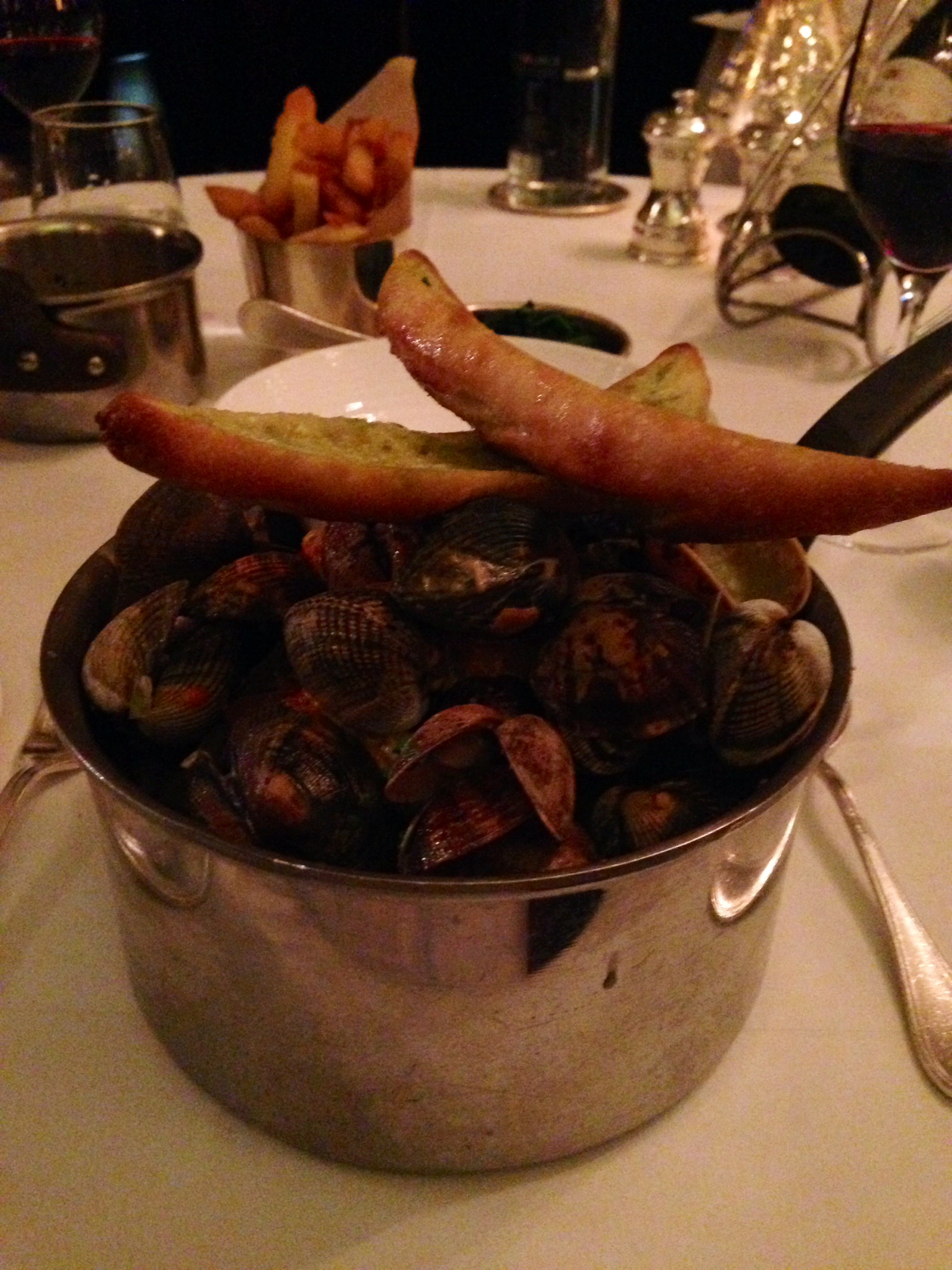 The theatre was literally right next to the hotel, so dad and I were able to fully enjoy dinner and walk over the theatre only a few minutes before the show started. Dad recommended Dirty Rotten Scoundrels but I knew little about the premise of the show other than it was based on a film of the same name and that the two main characters are con men. I actually really enjoyed the musical and all of the actors were wonderful; I couldn't even tell if the actors were pretending to have American accents or if they were actually from the States! The show was very funny and I will definitely be watching the movie sometime in the future.